In a Nutshell
Kaspersky offers a range of network security suites with real-time protection, vulnerability scans, parental controls, and more. The software boasts a simple, easy-to-use interface, industry-leading performance, and a number of subscription options, so users can customize based on their needs.
pros
Two-factor authentication
Two-factor authentication 30-day free trial
Perfect malware protection scores
cons
Basic version only for Windows PC
Basic version only for Windows PC Cloud Security opt-out unclear

Kaspersky Visit Site
Highlights
Features: Impressive suite of basic and premium features

Ease of Use: Fast and simple installation

Reliability: Best-in-class reliability and test scores

Value: Excellent value

Money-Back Guarantee: 30-day money-back guarantee
Best For
Individuals

Families

Private networks
Why Choose Kaspersky
Kaspersky is a well-established antivirus provider with a range of offerings for every need and budget. With consistently excellent performance in independent testing, you can rest assured that your network is safe from malware, phishing scams, ransomware, viruses, and other threats that compromise your online safety. Kaspersky offers premier, add-on features such as Safe Kids to help you protect what matters most.
What Kaspersky Offers
Kaspersky offers 3 paid plans to protect from online security threats and optimize computer performance.
Kaspersky Anti Virus (for Windows PC):
This basic package offers a range of features but is limited to Windows operating systems for PCs:
Real-time protection against malware, ransomware, and spyware

Customizable scans

Cloud Protection *you can opt-out of this data collection option

Privacy Cleaner

Vulnerability Scan

Rescue Disk

Troubleshooting

Basic Password Manager

VPN Secure Connection

Kaspersky Internet Security (for PC, Mac, Android):
This package blocks attacks, viruses, malware, and more. All of the features included in Anti Virus are also available with Internet Security, in addition to premium offerings, including:
Support for Mac and Android

Safe Money bank-grade encryption for online transactions

Webcam security

VPN encrypted data

Spam blocker

Advanced Anti-Phishing Protection blocks suspicious URLs
For mobile devices, Kaspersky includes anti-malware, anti-phishing, and anti-spam. Phone tracking is also available in case your phone is stolen.
Kaspersky Total Security (for PC, Mac, Android):
This package includes all the features included in AntiVirus and Internet Security packages, as well as premium security and privacy features:
Safe Kids internet protection and monitoring

Unlimited Password Manager

Backup & Restore protects and stores sensitive documents
Features
Kaspersky offers antivirus software that can stand toe-to-toe with bigger names like Norton and McAfee. Special focus is put on malware threats with real-time protection and tools designed to detect and block cryptocurrency mining. Kaspersky's antivirus packages include file protection software, 'bad content' family safety blockers, and encrypted browsers designed to protect online financial transactions.
Kaspersky offers preventative and responsive programs to combat ransomware. This celebrated antivirus software anticipates the newest ransomware attacks with a comprehensive suite of features such as browser encryption, password management, webcam privacy, and bad content blockers, all designed to keep your data out of hackers' hands and additional sources of new ransomware.
Kaspersky Internet Security contains a number of privacy tools designed to prevent phishing attacks. Firstly, the Kaspersky Protection browsing extension monitors every visited web page and will automatically block the user from visiting any known phishing websites. Kaspersky maintains one of the best phishing databases in the industry which is compiled by its cybersecurity experts and enriched by real time user reports. Additionally, the tool natively integrates with vulnerable hardware components of the computer such as the webcam.
Aside from the necessary functions of protecting networks from security threats, Kaspersky's on-screen keyboard guards against logging hacks of personal information such as usernames, passwords, and account numbers. The Vulnerability Scan analyzes systems for gaps in security, missed updates, poorly configured settings, and more, to improve functionality and ensure protection. Webcam protection, online shopping security, and child safety are all great features available with Kaspersky, dependent on the subscription tier.
Password Manager
While Kaspersky's paid antivirus plans include varying degrees of password management, the company also offers a seperate password manager product, which is just $14.99 per year for new customers. This makes it one of the most affordable password managers on the market. There is also a limited free version which you can download to try the product out before upgrading to the paid plan. It allows you to save 15 items, while you can save an unlimited number of items with the paid plan.
The Kaspersky password manager plugs directly into your browser so you can conveniently save passwords in your toolbar, accessing these sites with a single click. You can also organize your passwords in searchable folders.
If you've previously used another password manager, or used your browser to save passwords, Kaspersky allows you to import your saved passwords. Kaspersky's password manager lets you know if you have duplicate or weak passwords and helps you create stronger codes. You can also autofill other frequently used details like addresses and payment details. The password manager syncs across Windows, Mac, iPhone and Android devices.
What separates Kaspersky from its competitors is its encrypted vault, in which you can save images and documents. In fact, Kaspersky can scan your devices, detecting images that appear to be scans or photos of documents and prompting you to save them inside of your secure vault. This allows you to store sensitive documents like your driver's license, bank cards or passport, that you otherwise might be afraid to keep a copy of on your computer or mobile device.
Kaspersky uses an AES algorithm to encrypt your data and has a policy of Zero-Knowledge Security, meaning the company knows nothing about the data it helps you store.
Parental Control
Kaspersky Safe Kids is Kaspersky's program designed to protect children browsing online. Safe Kids is available as both a (standalone) free edition and as a (standalone) paid product, Kaspersky Safe Kids Premium. It is also an included component in Kaspersky Total Security.
Both editions feature content filtering allowing parents to block categories of websites or individual URLs. Additionally both versions of the program have screen time management which allows parents to configure a maximum number of hours per day during which children will be allowed to use the computer.
By upgrading to Parental Control Premium parents can avail themselves of the following additions:
GPS-based child locator. Parents can see a live GPS position of their child on a map.
Battery tracker. This functionality alerts parents when their childrens' smartphone batteries are running low.
YouTube search history: This feature reports all childrens' YouTube searches to the online dashboard — allowing parents to see exactly what they have been searching for on the video sharing platform.
Social network monitoring. This feature integrates with all social networking apps installed on protected computers to report user activity.
Ease of Use
Kaspersky is very quick and easy to install. During installation, you will be asked to confirm that you agree to the end-user license agreement, security network statement, and marketing statement.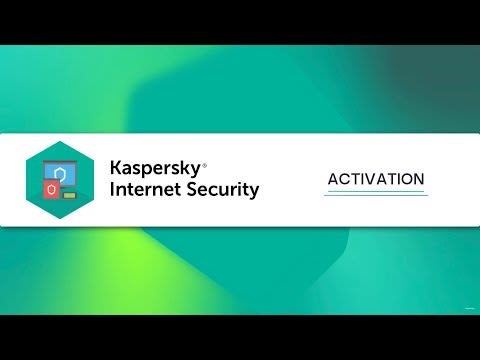 The interface for each level of subscription is clean and user-friendly. Only the services available in the package will be displayed without prompts to upgrade in order to access premium features. The attractive, minimal dashboard makes it easy to keep up with network security and respond to threats.
Through the interface, users can access any features, view security recommendations and reports, and access your online My Kaspersky account. Easily customize scan settings and navigate to additional features through the System Tray.
Detection Rates and Reliability
Kaspersky received perfect detection scores from AV-Test in zero-day and widespread malware categories. This software is consistent in blocking threats, with 100% success is stopping malware. SE Labs has also given Kaspersky the highest possible rating for 100% detection.
In all of the 3 plans available, malware and virus protection are among the strongest on the market. Real-time scans stop threats in their tracks, including superior protection against ransomware—a growing global security threat.
Pricing
Pricing starts from one device
Pricing starts from one device
Pricing starts from one device
*additional devices can be subscribed at an additional cost
There are several pricing options available with Kaspersky antivirus, depending on the features and number of devices requiring coverage. Although the most expensive package has several added features, these aren't worth the extra money. The middle offering, Kaspersky Internet Security, has the most features at the best price. Considering this platform's exceptional performance, Kaspersky offers great value.
Help and Support
Kaspersky customer help and support is not as comprehensive as some other companies, but you should be able to access assistance quickly through the following channels:
Email webform

Live chat (9am - 10pm)

Phone (9am - 10pm)

Social media
Aside from customer assistance, Kaspersky hosts a wide range of resources to help keep customers informed and to troubleshoot. The site has sections for blogs, community forums, a knowledge base, and a resource center with a wealth of information. The search function allows you to find the answers you are looking for with ease.

Kaspersky Visit Site
Bottom Line
Kaspersky offers top-of-the-line protection from a wide range of online threats as well as numerous premium features, depending on the package tier, so users can choose what works best for them. This antivirus solution is fast, powerful, and lightweight so that even during scans, you will experience very little lag. Although customer service is not as comprehensive as some other antivirus companies, the first priority of reliable detection and threat neutralization is firmly met by Kaspersky, making this a top pick.
About Kaspersky
In 1997, Kaspersky was founded in Russia and has grown to lead global cybersecurity. With continuous innovation, Kaspersky delivers superior deep threat intelligence and security expertise to protect consumers worldwide.
Kaspersky currently serves over 400 million users and also partners with 270,000 corporate clients to keep their businesses safe from security threats. These include public sector organizations, large enterprises, and small businesses.