In a Nutshell
MDLive makes professional medical care accessible to anyone through its convenient mobile app and online platform. Download the iOS or Android app and gain access to board-certified doctors who will diagnose and treat dozens of different medical conditions from dermatological issues to mental health problems and everyday care problems. MDLive is also reasonably priced, so you can afford to see a doctor with or without a medical insurance policy.
pros
Convenient video and phone sessions
Choose your own doctor
24/7 access to medical professionals
cons
Due to coronavirus concerns , not currently accepting urgent care
High initial therapy session cost
MDLive at a Glance
How Can I Get Treatment?: Phone, video, online, app
Urgent Care Fee: $40-$50
Accepted Insurance: No insurance required
Medications Prescribed: All non-narcotic prescriptions
Hour of Operation: 24/7
Follow up Consultations: Yes
How Does MDLive Work?
You can sign up with MDLive in 1 of 3 ways:
Call the toll-free number.

Go online and visit the MDLive website.

Download the MDLive mobile app available for Android and iOS devices.
Choose a method that's convenient for you, answer some basic questions like name and email address, and confirm your email account with the confirmation number sent to your email address. Once you have an account, you'll be asked to fill out the short medical profile questionnaire, so the doctors you visit will have a general idea of your medical condition and health status.After this process, you can book an appointment whenever you want. Here's how:
Go to your preferred method of contact (mobile app, website, phone call).

Browse through the doctor profiles to find the one you are most comfortable with.

View available appointments to schedule an appointment with the doctor of your choice.

Wait for your appointment and visit with the doctor either over the phone or via video chat.
One thing that makes MDLive unique is that you can choose which doctor you see. That's good if you have a preference. What's more, MDLive makes a point of training all of its doctors to use the technology. So, not only are you being seen by a board-certified, qualified physician who knows and understands how your body and your medical symptoms work, but you're also dealing with someone who is adept at using the technology for faster, smoother appointments and results.
What Does MDLive Treat?
MDLive is a good alternative to visiting the emergency room, urgent care centers, or even your local physician for non-life-threatening medical conditions. Via the phone, online site, or mobile app, MDLive can treat more than 50 of the most common routine medical conditions. Here's a partial list of what you can have treated with this telehealth service:
Common cold

Allergies

UTI (Females, 18+)

Fever

Flu

Acne

Rash
Professional dermatologists are on call to help diagnose and treat the above-mentioned and other skin conditions. Additionally, MDLive has a full staff of therapists, counselors, and psychiatrists available to treat common mental health problems, including:
Anxiety

Depression

Bipolar

Stress Management

Grief and Loss

LGBTQ support

Trauma & PTSD

Relationship issues

Panic disorders

Addictions
However, MDLive is not a solution for every medical condition. In fact, medical emergencies and other serious conditions should not be treated remotely. Instead, you should see a regular physician in person or visit the emergency room to handle these conditions. MDLive does not treat the following medical conditions:
Bleeding

Heart attack

Suicidal thinking or acts of self-harm

Sexually transmitted diseases

Male urinary tract infections

Urinary tract infections for patients under the age of 18

Fever in children under the age of 3

Ear pain stemming from a bacterial infection in children under the age of 12

Homicidal tendencies

ADHD stimulant prescriptions

Active hallucinations or delusions

Moderate to severe autism spectrum disorders

Substance use in active medical detox

Conditions that require any laboratory or diagnostic imaging to determine a final treatment recommendation without lab work present for review

Behavioral health conditions in children under the age of 10

Any other conditions, or a combination of conditions, that prohibit patients from being able to adequately function in day-to-day living activities
MDLive doctors cannot prescribe the following medications:
Hair Loss medications

Muscle relaxants

Erectile dysfunction medications

Some antiviral medications

Medicinal marijuana

Weight loss medications

Other medications as deemed inappropriate by MDLIVE and on the MDLIVE restricted medications list
How Much Does MDLive Cost?
MDLive has varying prices for the different types of care you can receive. Here's a quick look at some of the prices you can pay for a visit with MDLive. Bear in mind, though, that the pricing may be lower for you if your health insurance covers part of your treatment and visits:
$259 for the first session, $99 for follow-up sessions
No need for appointment, send in details 24/7, get results
If your telehealth visits are covered under your insurance, then you just have to pay your copay.
Does MDLive Take Insurance?
MDLive accepts nearly all health insurance providers in the country. For a full list of accepted insurances, see the MDLive website.
What Do People Say About MDLive?
Here are a few real user video reviews from patients who have used MDLive for themselves: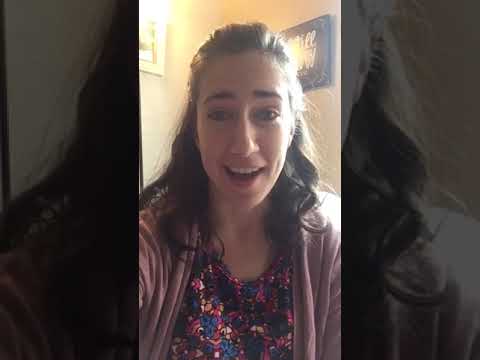 Bonnie Silva
Julio Escobedo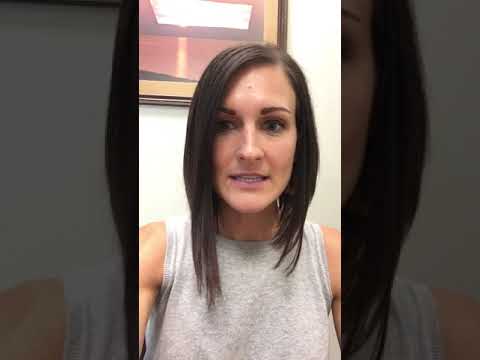 Lauren Winkler
MDLive Visit Site
MDLive FAQs
Q: Does MDLive prescribe medicine?
A: Yes, non-narcotic medications.
Q: Can MDLive give me a doctor's note?
A: Yes.
Q: Do I need a subscription for MDLive?
A: No. You can visit the doctors on a one-off basis. But you do need to register with MDLive.
Q: What hours does MDLive have appointments available?
A: 24/7
Bottom Line
MDLive makes getting the medical assistance you need easier and more affordable than ever. With appointments starting at just $40 a visit, now most everyone can afford to see a doctor when they need one. What's more, the convenient online and mobile platform allows you to quickly get in touch with a medical professional for most of your health care needs.