In a Nutshell
CallonDoc is a web-based healthcare network of board-certified primary care physicians. The service allows you to get medical diagnoses, treatment, and prescriptions online. So, you don't have to waste time waiting in a doctor's office or emergency room. What's more, with prices starting at $39 per consultation, CallonDoc is an affordable option for people with or without health insurance. Get refills or new prescriptions within hours.
pros
One-time fee
Fast and simple prescriptions
Refills available with no waiting
cons
Not covered by insurance
Not available 24/7
For many conditions, no personal interaction with a doctor

CallonDoc Visit Site
CallonDoc at a Glance
How Can I Get Treatment?: Online, phone consultations, video consultations (limited)
Urgent Care Fee: $39.99 and up, depending on condition
Accepted Insurance: None
Medications Prescribed: Most medications, exclusive of narcotics, Ambien, muscle relaxants, clonidine, gabapentin, and other controlled substances
Hour of Operation: Mon-Fri: 7am-7pm CT, Weekends: 10am-5pm
Follow up Consultations: For additional fee
How Does CallonDoc Work?
CallonDoc is a telehealth service that's primary focus is on getting patients their prescriptions faster and more easily than the average doctor's appointment procedure. There isn't any long appointment process with CallonDoc. You'll just tell the platform what your symptoms or medical condition are, and a CallonDoc doctor will send the necessary prescriptions out. Getting medications with CallonDoc is very straightforward. Here's how it works:
Step 1: Start by choosing the medical condition you are seeking medical treatment for. Answer a few follow up questions about yourself, your medical history, and symptoms.
Step 2: A medical professional will review your request, diagnose, and send the necessary prescription to your local pharmacy. This will happen within 2 hours of submitting your request, as long as the request occurs during their business hours.
Step 3: Pick up your prescriptions at the pharmacy.

What Does CallonDoc Treat?
CallonDoc primary care physicians are able to treat a wide variety of medical conditions from basic issues like the common cold, flu, or ear infections to more severe conditions like chronic conditions, diabetes, asthma, and hypertension. Here's a partial list of the medical conditions that are treatable by CallonDoc doctors:
High cholesterol
Depression
Urinary tract infection
Birth control
STDs
Strep throat
Pain relief
It is important to note, though, that CallonDoc cannot treat all medical conditions. In particular, telehealth services are not appropriate for emergency medical situations. Some of the situations that CallonDoc will not treat include:
Concussions
Bleeding
Severe mental illness
Suicidal thoughts or actions
Homicidal thoughts or actions
Additionally, CallonDoc is a more convenient option for patients who just want a prescription refill and don't want to wait in a doctor's office or for an appointment to open up. CallonDoc can provide you with a refill for just about any medication (as long as you are currently taking that medication or it has been filled within the last 3 months). If your medication doesn't qualify for a refill, you can submit a request with CallonDoc to get a new prescription sent to your pharmacy. Antifungal and antibiotic medications require a new prescription regardless of previous usage.
Another convenient feature CallonDoc boasts of is direct mailing medications. This service partners with brick-and-mortar and online pharmacies that will mail the medication directly to you. CallonDoc physicians cannot prescribe controlled substances and other potentially harmful medications, including Ambien, Clonidine, Gabapentin, muscle relaxers, narcotics, and the like.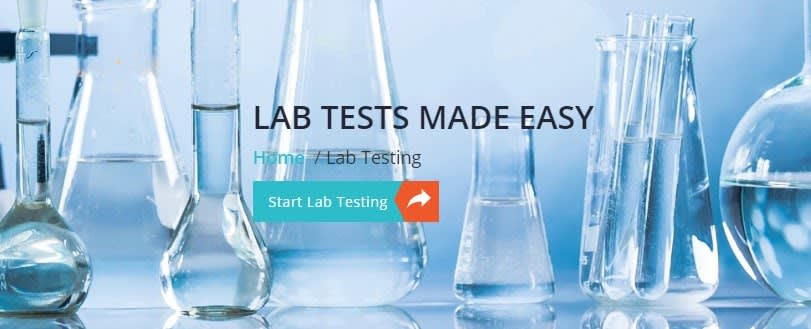 How Much Does CallonDoc Cost?
Generally, most conditions cost $39.99 for an online consultation and $49.99 for a phone consultation. That's lower than many traditional co-pays. Other conditions like dental infections, type 2 diabetes, and mycoplasma cost $50. If you are requesting a test for multiple sexually-transmitted diseases, this can cost $59.99.
Conditions that fall under this pricing category
Most urgent care conditions, single STD tests, men's or women's health issues, psychiatry, dermatological conditions, and general medical conditions
Type 2 diabetes, hypertension, syphilis, mycoplasma, ureaplasma, pain relief, dental infections, phone consultation
Urethritis in men, multiple STDs
CallonDoc can also provide patients with several lab tests, including kidney health testing, full testosterone panel, and thyroid tests. Lab tests range from $25-$290 depending on the type and extent of the test required.
CallonDoc also has a fair refund policy. If the CallonDoc doctor is unable to prescribe an appropriate medication to treat your condition, you will be fully refunded for the consultation.
Does CallonDoc Take Insurance?
CallonDoc does not accept health insurance. You can use your insurance policy to pay for medications at the pharmacy, however.

What Do People Say About CallonDoc?
"Quick service without expensive dr bill, or in this case if there is a virus outbreak and dr offices are closed." Sydney K
"I have used call on doctor for a yeast infection and chlamydia. Both times I was satisfied. I will definitely be back for help." Jenni
"So far, it has been great! Very convenient, with the coved 19 virus going around , lessens my risk of contracting a virus by going to doctor office" Kurt K

CallonDoc Visit Site
Bottom Line
If prescription requests are your goal, then CallonDoc may be the right choice for you. Faster than traditional doctors' appointments, CallonDoc physicians can assess your condition, send out a prescription, and have your medication to your pharmacy in a matter of hours. You'll pay a single rate for each prescription you need, no subscription required. What's more, CallonDoc works without health insurance and is available every day of the week.