The advantages of telemedicine are obvious. If you're feeling really sick, the last thing you want to do is to drag yourself out to the doctor's office, where you will likely have to sit in a waiting room with other sick people. And how often does it happen that you end up waiting an hour and then only see the doctor for a few minutes? When you calculate travel and wait time, you're looking at a minimum of 2 hours being outside the house when you're really in poor condition.
Telemedicine allows patients to get the treatment they need without having to significantly inconvenience themselves.
As for doctors, telemedicine can also work in their favor. Doctors often put themselves at risk for contracting viruses or other illnesses from sick patients who come to visit them. Telemedicine minimizes that risk while still allowing them to give quality healthcare. It also helps doctors optimize their time and see more patients in one day, which is a win-win for everyone.
According to the American Hospital Association, 76 percent of US hospitals offer the option of telemedicine to their patients. And the numbers have been climbing every year. Clearly, the benefits are worthwhile to patients and doctors.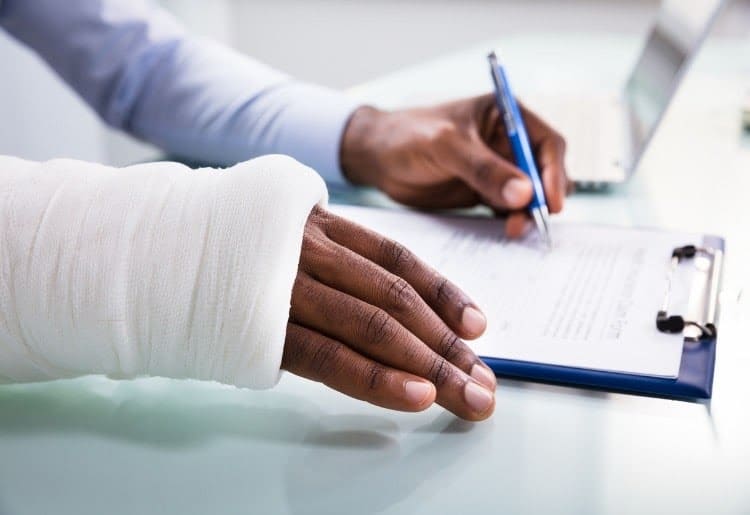 Telemedicine and Insurance
With telemedicine on the rise, the natural question is, "What about insurance?" While the advantages of telemedicine are many, people can't actually make use of it if it's not covered by their insurance provider.
As a patient, it's important to know all the options available to you. Knowledge is power!
That's why we've compiled this list of the most frequently asked questions about telemedicine and insurance.
Is Telemedicine Covered by Insurance?
The short answer about telemedicine insurance coverage is that it varies by state, provider, and policy. There is no blanket federal law that requires insurance coverage for telemedicine, so each state is free to decide how it wants to handle it. Some states have parity laws that require insurance carriers to provide coverage for telemedicine. (Want to see what the law is in your state? The American Telemedicine Association is an excellent resource.)
Of course, in states that don't have parity laws, it's up to the insurance carrier to set its own policy. Just because your state doesn't have parity laws doesn't mean that your insurance carrier doesn't offer coverage. As telemedicine becomes more popular, many insurance carriers are adding/increasing coverage.
What Do State Parity Laws Cover?
In all states that have parity laws, telemedicine includes interactive, real-time audio and video telecommunications between patients and doctors. As for other services, like email or chat, each state has its own laws. Some states require that the patient have an in-person relationship with the doctor before agreeing to cover telemedicine visits, while others don't.
Is Telemedicine Covered by Medicare and Medicaid?
In 2019, Medicare began covering brief doctor-patient communications called Virtual Check-Ins. Medicare Part B pays doctors separately for E-visits conducted through an online portal. On March 26, 2020, an expansion waiver of the telehealth services covered by Medicare was passed into law. The expansion includes telehealth office, hospital, and other visits as part of standard Medicare coverage.
The amount that patients need to pay out-of-pocket depends on several factors, including the specific service they need, any other insurance they have, how much the doctor charges, location, and more.
As for Medicaid, almost every state has allowances for Medicaid coverage of telehealth. To find out the current Medicaid telehealth laws for your state, check out The Center for Connected Health Policy.
How Much Are Providers Reimbursed For Telemedicine Services?
In states that have parity laws, the amount of reimbursement depends on each state's legislation. Some states require that doctors be reimbursed the full amount for a telemedicine visit, the same as they would get for an in-person visit. Other states, with parity laws or without, leave it up to the insurance companies to determine what the reimbursement amount should be.
How Can Telemedicine Be Applied?
Telemedicine can be applied in any number of ways, though the specialty of your healthcare professional will play a role in the type of services they offer. Examples of telemedicine services include follow-up visits, remote chronic disease management, preventative care support, remote post-hospitalization care, assisted living center support, and more.
Telemedicine vs. Telehealth
The terms telemedicine and telehealth are often used interchangeably, even though they actually denote specific things. Telemedicine refers to remote clinical services, whereas telehealth is a broader term that can include remote clinical services in addition to non-clinical services like provider training, administrative meetings, continuing medical education, and more.
At this point, insurance carriers that offer any kind of tele-coverage usually refer to telemedicine, though Medicare and Medicaid offer the broader telehealth coverage options.
How Important Is Telemedicine to You?
As telemedicine becomes increasingly popular, more and more insurance carriers are offering some sort of coverage, regardless of whether individual states have parity laws or not. However, even if your insurer does offer coverage, there are still many levels.
If telemedicine is important to you, it can be worthwhile shopping around for an insurer that offers the best coverage and/or rates. While the trend seems to be moving in the direction of all insurance carriers offering some coverage, we're not at that stage yet. Which means that there is no reason to delay getting the best deal. If you need telemedicine services now, now is the best time to get the coverage you need.