In a Nutshell
National Processing provides transaction services for credit card, online, mobile, ACH, and check payments. It offers a choice of 3rd-party handheld terminals and point-of-sale (POS) terminals, complete with business management tools designed to help small- and medium-sized businesses succeed. It's transparent about pricing, promising not to charge any annual fees or lock customers into contracts.
pros
No annual fees or setup fees
$500 Visa gift card if it can't beat your current rates
Get a free Clover Go when you open an account
cons
Customer support could use improvement

National Processing Visit Site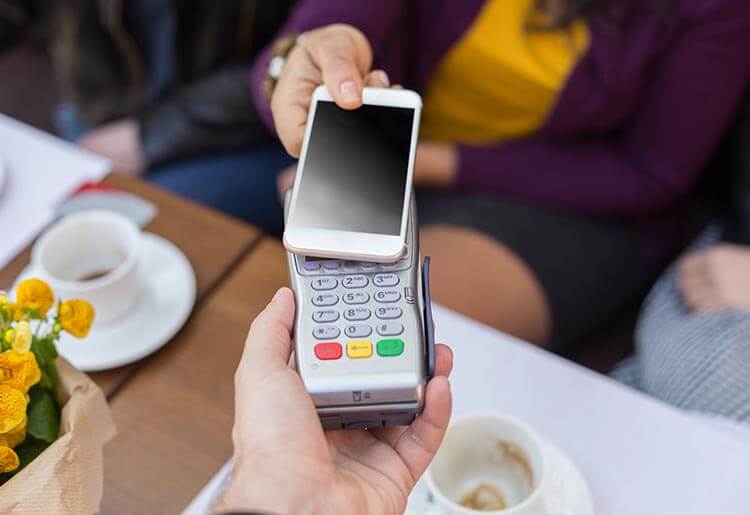 Ideal For
Medium-sized businesses
Retailers and restaurants that take cash and card payments
Businesses with physical locations and websites
What's on Offer
National Processing offers a host of POS systems and merchant services, including:
Foundry POS system, an Android tablet-based POS suite loaded with useful business management tools.
Free Clover Go with your account, free Clover Flex or Clover Mini on a large business account.
Suite of handheld payment terminals, including the S80 countertop terminal, S90 mobile payment terminal, Dejavoo Z8 dual comm contactless terminal, and Dejavoo Z9 wireless 3G and wi-fi terminal.
Integration with online, mobile, and MOTO (mail order and telephone order) payments.
Short-term business loans and lines of credit, merchant cash advances, and equipment financing.
Next-day receipt of customer payments.
Application Process
National Processing doesn't offer much information on its website about how to apply, although it does promise not to lock customers into contracts and not to charge any setup or installation fees. Judging by customer feedback, the application process is quick and easy and most customers are up and running in a day to a week. To get started, request a free quote on National Processing's website and a member of its team will call you back.
Online feedback about National Processing is overwhelmingly positive, with customers praising the merchant services company's agents for guiding them through the application and setup process. Customers are particularly complimentary about the gift card offer. To qualify, simply show proof of your current rates and evidence that that your business processes more than $10,000 in transactions per month. National Processing promises that if it can't beat your old rate, it will send you a $500 Visa Gift Card.
What's Unique About National Processing?
National Processing stands out for a few reasons, including the fact that it offers Foundry and Clover POS systems – all-in-one terminals that include useful business management tools.
The Clover POS offers:
Acceptance of all payment types including Apple Pay and Google Pay
Simple integration
Management systems
Easily customizable apps and hardware
App store with additional business tools
The Foundry POS is an Android-tablet based point-of-sale-system offering:
Commercial grade hardware
A 13-inch touchscreen
Integrated receipt printer, barcode scanner, and cash drawer
EMV reader for all major chip cards
Contactless capabilities (i.e. ApplePay, Samsung Pay)
Dual-facing screens with customer display
Online help website
Free software updates
Multi-location and multi-station sales
There's also a suite of useful merchant services for new and existing customers whose businesses have been in operation for at least 6 months, including:
Business loans over terms of 9-24 months. Open to any business owner with a personal credit score of at least 500 and $10,000 or more monthly revenues.
Merchant cash advances with terms of 4 to 12 months. Open to business owners with credit of at least 500 and $10,000 or more monthly revenues.
Business line of credit, with simple weekly payments and no penalties. For business owners with credit score of 650 or more and upwards of $25,000 monthly revenues.
Next-day receipt of customer payments with invoice factoring. For business owners with personal credit score of at least 530 and upwards of $40,000 monthly revenue.
Equipment financing options. For businesses that have been in operation at least 2 years and have upwards of $10,000 monthly revenue. Owner must have personal credit score of at least 600.
Customer Support
National Processing's customer service reps are available by phone, email, and live chat during business hours. Support staff have received overwhelmingly positive feedback from customers, with online commenters praising them for their patience and willingness to guide them through the setup process.
Pricing (Software and Hardware)
National Processing offers full and transparent information about all of its pricing on its website, with the exception of equipment—which it leaves open for you to discuss with one of its dedicated service reps on your first call.
National Processing says it doesn't mark up any of the credit card companies' interchange or assessment fees. It also promises not to charge any minimum monthly fees and to waive early termination fees in the event that your business is sold or closed. However, penalty fees apply if you choose to leave National Processing for a competitor or fail to present evidence of your business being sold or closed.
Large business (under $200k/mo)
Large business (over $200k/mo)
Bottom Line
National Processing hasn't reinvented the wheel when it comes to merchant services. Where it has succeeded is by being clear about what it does, how much it charges, and what types of POS systems it offers. Its rates are cheaper and less complicated than many of its competitors, and this alone appears to have given it an advantage in attracting thousands of small and mid-sized businesses.
About National Processing
National Processing, LLC was founded in Utah in 2007 with the aim of processing ACH, credit card, check, and online payments. It is a registered ISO (independent sales organization) of Wells Fargo Bank in Concord, California, and Woodforest National Bank in Houston, Texas. It enjoys an A+ rating with the Better Business Bureau on the back of overwhelmingly positive online customer reviews.

National Processing Visit Site
Physical Address
National Processing
1020 West 600 South STE 300
Lindon, UT 84042
Contact Details
Ph: 800-720-3323
Fax: 877.551.3323
info@nationalprocessing.com