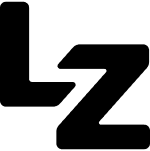 LegalZoom Visit Site
Overview
LegalZoom has 2 prepaid legal coverage plans as well as a series of one-off services that are billed separately. Some of the services are self-guided, but you can also contact an independent LegalZoom attorney if you feel out of your depth.
For all services, LegalZoom offers a 'Help Me Decide' feature to make it easier for you to figure out which documents and forms are required for a particular legal process.
Best for?
LegalZoom is a great choice for landlords thanks to its range of property management tools. Bigger businesses will also appreciate that LegalZoom can be used to simplify complex legal tasks and produce one-off legal documents.
LegalZoom Background
In the '90s, LegalZoom saw the opportunity to use the internet to help Americans obtain equal access to legal services. It later went on to create a network of independent attorneys and a series of web-based legal products. LegalZoom has now expanded to cover the UK as well.
LegalZoom is accredited by the BBB with an A+ rating but has received some unfortunate customer reviews on both the BBB's website and through TrustPilot.
Given the underwhelming reviews, it is important to remember that legal services contracted through LegalZoom are not guaranteed to be as high quality as those provided by a one-to-one attorney. Additionally, services provided directly by an independent attorney through the platform fall outside LegalZoom's Satisfaction Guarantee.
How LegalZoom Works
For Businesses
Most businesses will want one of LegalZoom's specialized business plans. These are billed annually or bi-annually and cover consultations and document access. Plus, they include things like Franchise Disclosure Document Reviews and Trademarking services.
However, some corporations are more interested in LegalZoom's standalone services. These are packages for things like LLC incorporation, Federal Tax ID Registration, and Business Licensing applications.
For Individuals
Don't get the wrong idea here. Although LegalZoom offers a comprehensive suite of tools for businesses, it's not solely business oriented.
LegalZoom manages to squeeze a large number of services that are targeted at individuals into the Legal Advantage Plus package. These include advice and assistance for legal challenges like estate planning, divorce, and bankruptcy filings - not to mention compensation disputes.
Online Divorce
LegalZoom offers a 3-step online process for those in the beginning stages of a divorce. Through its online platform, you can file for an uncontested divorce by filling out a quick questionnaire and sharing a few necessary details to determine eligibility. The process itself is quick and allows you to create, share, and sign divorce filing documents tailored to and in compliance with the state you live in and your personal details including children, income, and assets.
Living and Last Wills
LegalZoom offers a number of options for creating a legally binding last will and testament online. The options range from quick to thorough, and provide each person the ability to create a document that meets their specific needs, familial status, assets, and other crucial legal details. The basic package offers guided forms with step-by-step instructions for creating a legally binding will in 15 minutes. The more advanced options include personal legal advice, financial power of attorney, and a living will document. All of the options include revisions and a digital download copy for safekeeping.
LegalZoom Customer Support
LegalZoom's customer care agents are available to answer questions and help you deal with concerns during standard PT working hours and on Saturdays too. In addition to their regular customer service line, LegalZoom allows you to speak directly to an attorney for support.
Through agents, you can request a refund within 60 days of purchase if you are not 100% satisfied with LegalZoom's service. Some users report problems canceling their service or obtaining refunds through agents, so bear this in mind before purchasing a LegalZoom plan.
What Customers Say About LegalZoom
"Thank God for LegalZoom! Our family needed a power of attorney document on short notice and LegalZoom was able to deliver. They even expedited it so that we could make our only available time slot for all family members to be present before the bank closed."
- Tommie H
"Definite way to go. I had a very easy process from the time I inquired about the living will to the time I printed the copy! I saved a bundle of money and did not have to travel anywhere to have this done. I already have recommended LegalZoom to others, and will continue to do so!"
- Ken H
LegalZoom Pricing
How Much Does LegalZoom Cost?
Do you need to create a new business entity like an LLC or a corporation? LegalZoom provides a variety of options to suit diverse needs and budgets. The Free package is the most economical, while the Premium package offers the most extensive assistance from a business attorney. Additionally, customers can take advantage of LegalZoom's value propositions, which include a satisfaction guarantee and access to attorney assistance in all 50 states.
Here's a breakdown of LegalZoom's pricing and plans:
New Free LLC Sku Package
Price: $0 + State Fees
You get -
Articles of organization (The document needed to officially register your LLC with the state)

Name check service to confirm that your preferred business name is valid and available to be reserved

Digital welcome packet, which includes a step-by-step checklist to follow after your LLC is officially registered

Customizable website powered by Wix
Pro LLC Package
Price: Only $249
Includes everything in the Free SKU Line-up PLUS:
Operating agreement

EIN

Comprehensive guide to business licenses for your location and industry

Initial phone consultations with specialists about business insurance and taxes
Premium LLC Package
Price: $299
Includes everything in the Pro Package PLUS:
Hands-on guidance from an experienced business attorney that you choose based on state, years of experience, and rating

Unlimited 30-minute attorney consultations about new legal topics related to your business (first 90 days of subscription included)

Any changes to your LLC formation documents within the first 90 days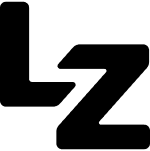 LegalZoom Visit Site
Bottom Line
LegalZoom is a good option if you are seeking an efficient way to form an LLC. It is also a great choice if you need access to a comprehensive suite of legal document creation at a low cost. Do be aware that some attorneys contracted through LegalZoom charge separately, and you may incur extra costs by using their services.