About 333.2 billion emails are shared every day. So, you need to go the extra mile for your customers and prospects to open your emails. Free email addresses from providers like Gmail, Hotmail, or Yahoo Mail can make you look unprofessional while giving your business a wrong first impression.
If you still use a free address, consider getting a professional email from a trusted hosting company. Aside from giving your business a professional look and making a excellent first and lasting impression on customers and companies, here are ten reasons you need a custom business email for your small business.
» Want fast, secure, and cheap hosting? Consider the best web hosting for small businesses
1. You Become Synonymous With Trust and Credibility
Your email address is a core part of your business and can help build customer trust and credibility. By letting a good web host link your professional email to your domain name, customers can instantly recognize your brand and trust the information you provide.
For example, if you run an email marketing campaign, customers will be more comfortable sharing their personal information if they see the communication comes from a credible source. In contrast, generic emails from free providers are risky for your company because anyone can open a similar-looking email to scam your customers.
2. You'll Attract More Visitors to Your Website
Having your domain name in your email address also serves a practical function: it makes it easy for customers to access your website.
Unlike a personal email containing your name and no other context, a custom business email immediately shows off your website URL. Curious customers can place this into their browsers and explore your website.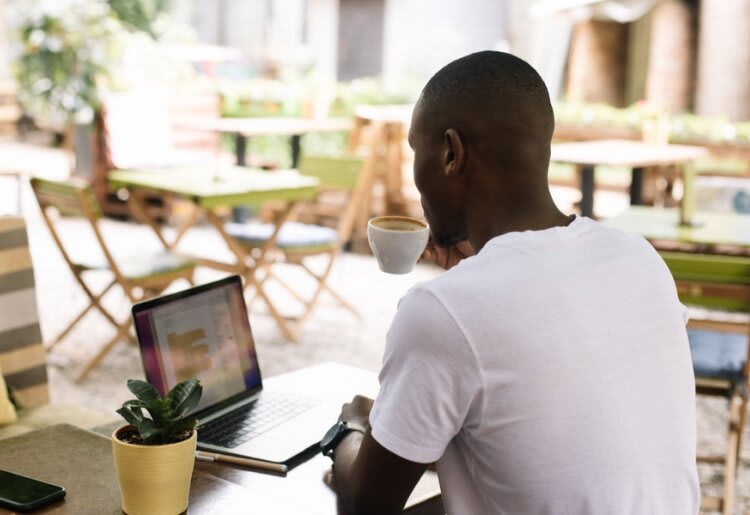 3. You'll Achieve Relationship Goals With Your Customers
Making your customers feel like they're part of your business is one strategy that always pays off. Whether you do this by sending them well-thought-out personalized emails, keeping them updated with the business's activities, or sharing other customers' reviews, your customers want to feel valued—just like in any relationship.
Of course, when you send them emails from a customized address, your recipients will be more willing to engage with your promotions, competitions, or subscription plans.
» Looking for web hosting recommendations? Weigh up HostGator and Hostinger.
4. You'll Stay Out of Spam Folders
Have you ever sent an invoice to a client and waited days for feedback, only to discover it was in their spam folder? Really, no one wants their emails to end up there, and it's often because you use a free email service.
Plus, there's a slim chance your customers will ever open their spam box, and even if they do, they may be afraid to click on links or download files attached to the email. A custom business email reduces your chances of ending up in your customers' spam folders in the first place.
5. You'll Make Up for Lost Time
In a world where automation makes everything more manageable, you no longer have to send manual emails, especially as your business grows and you start reaching hundreds of customers weekly.
For example, automating weekly newsletters via your custom email will enable you to reach as many customers as possible. All you have to do is prepare the newsletter, personalize it, and schedule it for a specific time weekly. Your customers will respect you for sticking to a schedule, and you will also free up time to complete more demanding tasks.
6. You'll Save on Your Marketing Costs
For every $1 spent on a successful email marketing campaign, you can get an average return on investment (ROI) of $40. But if your campaign is sent from a general email, you can rest assured that the bulk of your potential customers will try to figure out whether your brand is serious or legit. If you have the funds to run such a massive campaign, why can't you spend a few dollars to get rid of your @gmail.com address?
Because this can be a red flag for your customers, using a custom business email will increase the success of your campaign and the chances of hitting your anticipated ROI.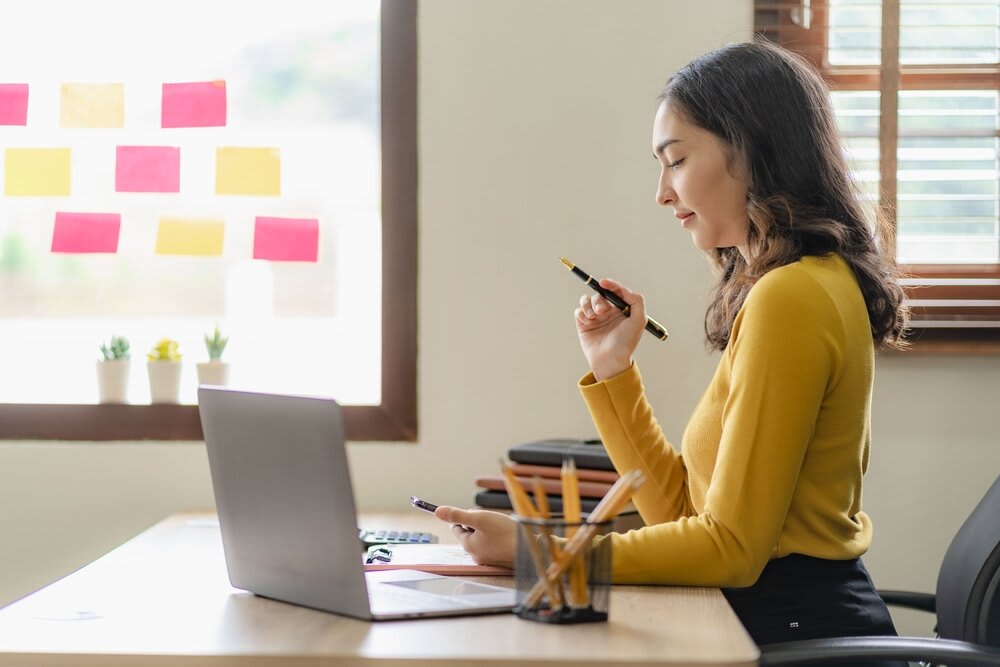 7. You'll Place Brand Recognition Front and Centre
The more people see your professional email, the more visibility you get. A custom email with your brand name is word-of-mouth marketing. Consider the different spaces in which your email address can appear, like email signatures, business cards, ads, and social media. Each of these is an opportunity to strengthen your business's brand awareness.
Plus, your custom business email doesn't require any further adjustments. It's a marketing tool just the way it is, meaning it's an effortless way to gain brand recognition.
8. You'll Get Ownership of Your Email Address
A free email address, by default, doesn't belong to you. And if, for any reason, the company closes or suspends your account, there's very little you can do to revert the situation. You could lose your messages and customers in a flash.
But a custom business email gives you total control of your account. Apart from transferring your email address to another host, you can also open various accounts for your employees or departments. You can access these accounts and monitor them even if an employee leaves your business.
9. You'll Get Peace and Privacy for Your Data
Free email address services require you to sign a user agreement when you sign up. But this policy doesn't maintain 100% confidentiality of some of your business or personal data.
A good custom business email provider will guarantee the complete confidentiality of all your data. You'll know what's happening across all the accounts that you link, so you can check if employees try to tamper with your company information.
10. You can Juggle Multiple Email Addresses Easily
You can create multiple free emails for different business operations, but managing all of them can be overwhelming. Your customers may also not trust these emails since they're not personalized for your business.
With a custom business email service, making and handling different email channels is a breeze. Not only can you access and keep an eye on all your emails from one place, but each one will simultaneously have a clear purpose and promote your brand. For example: support@businessname.com and sales@businessname.com.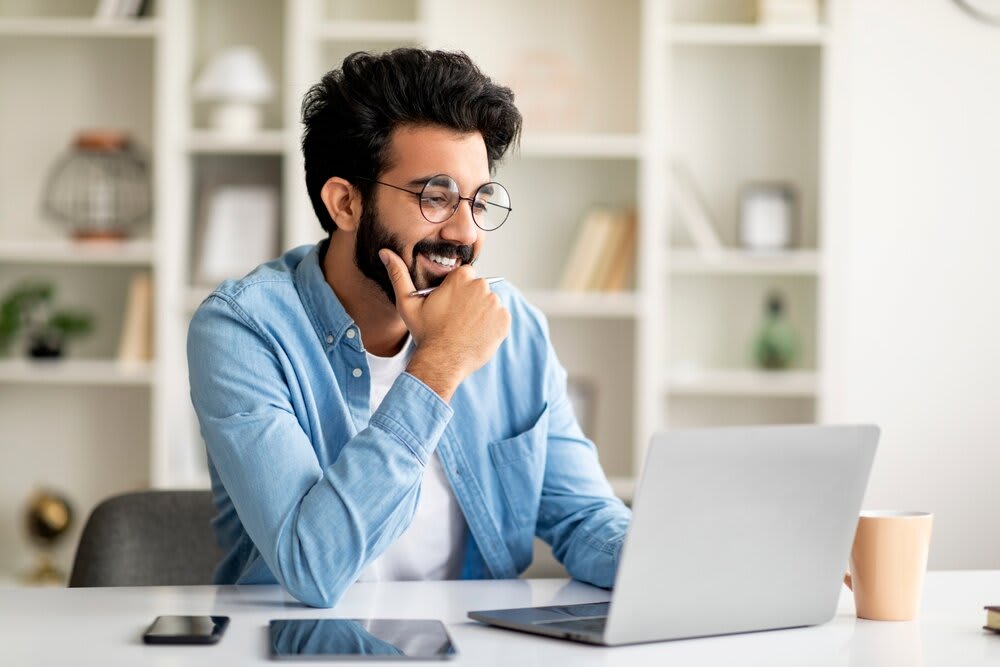 Get an Edge with a Custom Business Email
If you already have a website, getting a professional email is easy, and various providers in the market offer different packages that meet every business's needs. In light of the 10 reasons we discussed above, it's clear you'll only get the best for your business and a leg-up on your competitors if you invest in a custom business email today.
» Review the best domain hosting with registrars to get started.