In a Nutshell
Singles50 is a breath of fresh air if you've been on the dating scene for a while. It opens you up to an array of eligible singles, all in their prime, and usually 50+. With scientific algorithms creating on-target matches, an easy-to-use website, and more than 24,000 new members joining every day, it's no surprise that so many people enjoy Singles50. Is this the place you'll meet your special someone? Let's find out.
pros
Geared towards a more serious clientele of 40+ year olds
Success guaranteed or free membership extension
Fast and easy signup process lets you jump right in
cons
Most activities require a premium subscription
Lacks a wide range of features
Customer support is limited
Singles50 Visit Site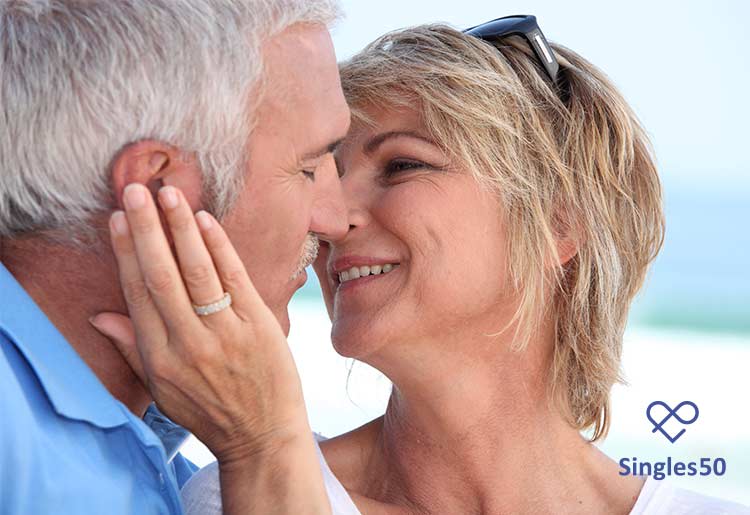 Singles who are 40 years old or more
51% women, 49% men, in their prime
Fast and easy profile builder
Singles50 Love Stories
"My first steps in the online dating world were very exciting. I was not disappointed!"
Margret, 49, Chemist
"Education is very dear to me: here I can meet singles with the same values."
Walter, 57, Estate agent
Signup Process
The Singles50 signup process is delightfully simple. In fact, the entire website is user-friendly for the technology-challenged or those who just don't have the patience to fidget with new tools and annoying preferences. After you choose a password and put in your email address, the signup form asks you basic questions about your personality, preferences in a partner, and physical makeup. It also asks basic information about yourself such as education level and annual income, but you don't have to answer these questions.
Users appreciate that Singles50 lets them skip questions and just how easy-to-use the questionnaire is. The buttons are big and easy to click on.
The basic signup process takes about 2 minutes to complete. From here, you can start browsing profiles and other members can see your profile in searches and recommendations. What's nice about Singles50 is that it doesn't bog you down with an hour-long questionnaire before you are allowed to start searching and being viewed. Instead, it asks the basic questions and then puts you in the system, so you don't have to wait to before meeting partners.
From there, you can fill in a more detailed set of profile questions to help other members get a better sense of who you are. For instance, what kinds of sports, food, and music you enjoy. These questions are formatted in a fun 4-star rating system, so you can show potential suitors how much you like a specific choice. You can also put in a personal note about each topic and finish your profile by adding a few photos of yourself.
Matchmaking & Search Functions
Once you're a full-fledged member, you can start browsing through the recommended matches, or you can search for something specific. One of the best features is the Your Compatibility feature, which shows how accurate a suggestion is, and also helps you understand how the Single50 algorithm works.
The Your Compatibility box features bar graphs to show how compatible you are with another member in various areas including Rationality vs. Emotionality, Tradition vs. Innovation, and Observation vs. Feeling. It also has a small paragraph explaining each area of comparison and how you two are alike or dissimilar. So, you get an idea of what type of matches are being suggested and why.
When you see a profile you like, you can click on it so see the member's full profile page. Here, you'll see all of the details about this member like physical profile, drinking and smoking habits, and even whether they have children.
While Singles50 generates a ton of match suggestions based on your profile and questionnaire answers, you can also tailor your search criteria by going to the My Profile tab and selecting Search Criteria. Here you can play around with a variety of search options, including physical appearance, smoking and drinking preferences, ethnicity, and location. By playing with your search criteria, you can get even more tailored search results, for better, more accurate matches.
Once again, what's nice about this site is that all members are in the prime of life. You won't find any younger members who aren't looking for the same thing you are. Everyone is around the same stage of the game, experienced in life, mature, and understanding of your daily routine and challenges. This is just one more way to ensure that you find someone on the same wavelength as you, matches who are more likely to get along with you better, understand your headspace, and work out in the long run.
Features & Communication Tools
With a free plan, there isn't much in the way of interaction with other singles. You can complete the personality survey and build up your profile. You can also send a message to any recommended member, but just the first one is free. Everything else requires a membership plan. With a plan, you can:
Read and write unlimited messages to other members
View profile pics of other members
Basically, you can chat and browse freely once you're a paying member.
Safety & Security
Singles50 is a site that takes safety seriously, and provides you with a lot of flexibility to maintain your own personal level of security. For example, you get to decide who sees your picture. So, only members with your permission can see you at all. Additionally, no third-party is exposed to your personal details or chats with other members.
Something that is very encouraging is Singles50's profile photo policy. Not only can you not upload explicit or violent pics, you can't even use random photos or obvious stock images. This means you are getting appropriate photos from real people. So, no weirdos hiding behind their cats or scammers specifically trying to be vague by not providing a photo. This is quite an important safety feature because it acts as a sort of filtration system to weed out the phonies.
Singles50 also uses SSL for state-of-the-art encryption and guards your information in a protected database at all times.
Pricing
Singles50 is a free to sign up service. Of course, like other top dating sites, if you want the full experience, you're going to have to pay for it. Premium memberships are available in 3-, 6-, and 12-month plans, and become increasingly more affordable the longer you subscribe for. The 12-month plan is actually more than 50% less than the 3-month plan, so you can save by signing up for the long-term. Pricing is pretty much the same as it is with other dating sites of this caliber. Alternatively, you can try out the Silver Singles free trial.
Memberships are automatically renewed at the end of a subscription period unless you cancel it within 14 days. Singles50 has a success guarantee that states you will be in touch with at least 10 other members from Singles50 or they will extend your membership free of charge. Note: You have to cancel your premium membership at least 14 days before it expires if you want to cash in on the offered success guarantee.
Singles50 Visit Site
Help & Support
Singles50 has a helpful FAQ section that pretty much covers everything you need to know about using the site. If you're still having problems, you can email Singles50, and they'll get back to you with an answer.
Find Love on Singles50
Singles50 is a decent option for anyone over 40 who is looking for love. It has an algorithm for making appropriate match suggestions, is easy to use, and has a big enough member base to keep your social calendar full for quite a while. If you're looking for that special someone, check out Singles50. You might just find them today.