In a Nutshell
RusVPN might not be one of the biggest names on the VPN market, but it's a true zero logs VPN that will allow you to bypass geo-restrictions and browse anonymously with confidence. Based in Dominica, this is a solid VPN with reliable speeds that offers good value for money.
pros
Supports Linux
Wide server network
Unblocks US Netflix
cons
Lacking some advanced features
No Linux GUI

RUSVPN Visit Site
RusVPN at a Glance
Best for: Users that want a VPN with simple functionalities
Price (or price range): $9.99 (month to month), $2.99 (monthly price for 3 year subscription)
Location: 338 servers in more than 30 countries
Netflix: Unblocks Netflix US
Torrenting: Torrenting allowed
Logging: Zero logs. Based in Dominica.
Number of Devices: Supports 5 simultaneous connections
Operating Systems: Windows, MacOS/OSX, Linux (via OpenVPN, no GUI), Android, Router
Browser Extensions: Firefox
Privacy
RusVPN has conveniently situated itself in the Commonwealth of Dominica—which allows it to function as a true zero logs VPN. The remote Caribbean island has not signed up to any multilateral Signals Intelligence (SIGINT) collection agreements such as the Five Eyes, 9 Eyes, or 14 Eyes programs. As a result, RusVPN is not obliged to log user activity—including connection IPs—nor to share that information with international law enforcement and intelligence agencies. Additionally, the company accepts a variety of cryptocurrencies as payment, including Bitcoin, so can be purchased completely anonymously. For those concerned about safeguarding their privacy, RusVPN is therefore an excellent choice.
Features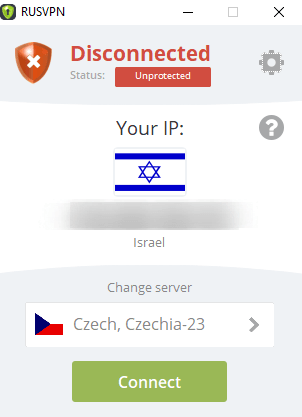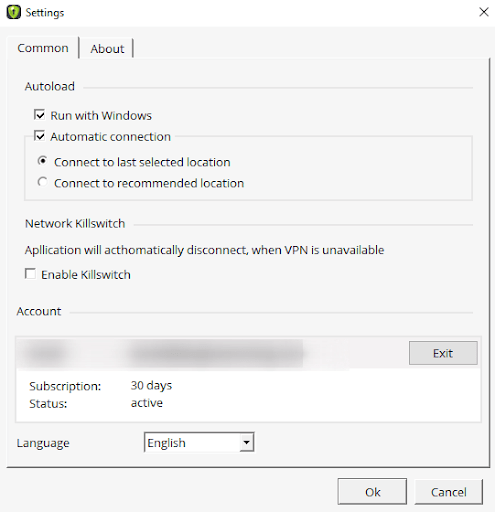 RusVPN could best be described as a basic VPN that facilitates connections between the user's computer and its worldwide network of servers. Unlike many VPN operators, the company only supports the OpenVPN protocol—so those looking for a wider variety of connection choices, including L2TP would be better finding a different operator.
Features beyond facilitating VPN connections include:
Automatic connection to last selected location
Connect to recommended location based upon current state of server network
The VPN also includes a kill switch. This will automatically disengage internet connectivity in the event that the connection with the VPN is interrupted or drops. This prevents users from being able to visit websites without tunneling traffic through the VPN.
Speed
We tested RusVPN with 2 servers: the US server and the one based in the UK. Our baseline connection speed was roughly 74 Mbps. Our download speed through the US server decreased to about 25 Mbps while the UK slowdown was about the same.
Although the VPN overhead was a little heavier than what we have seen with other providers, in both cases we were able to comfortably stream YouTube and other multimedia websites—so RusVPN is certainly good enough for this purpose.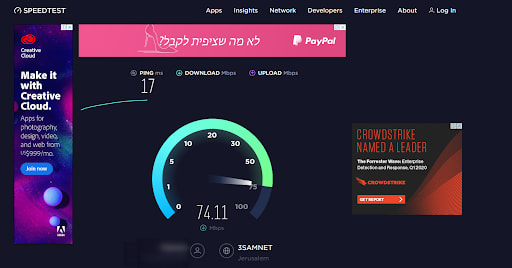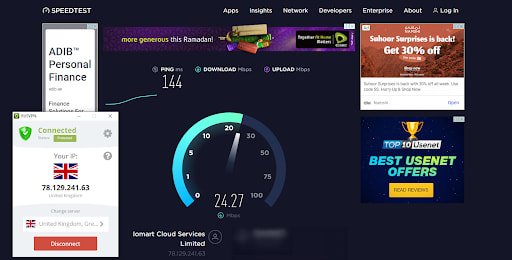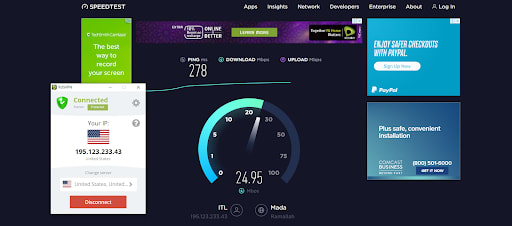 Pricing and Deals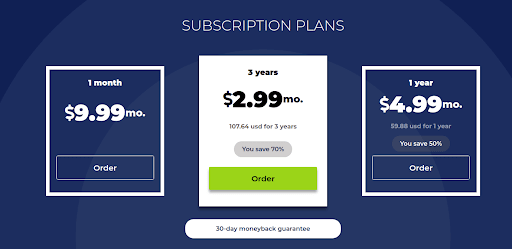 RusVPN can be taken out as a monthly subscription or rented on 1 or 3 year packages. All come with a 30-day money-back guarantee.
The pricing structure is as follows:
While RusVPN isn't the cheapest of the VPNs on the market, its generous 5 simultaneous connection limit and multi device support means that we would classify it as good value for money.
Torrents
RusVPN levies no restrictions on connecting to Torrent servers while connected through its VPN network. It has a help page on its website describing how to use torrents.
Netflix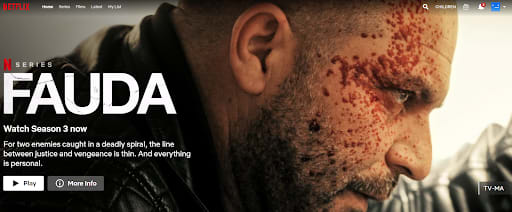 Can't wait to watch Fauda Season Three? Neither could we! Fortunately RusVPN can be used to connect to Netflix US! We were able to load the US version of the website exactly as expected.
Client Setup
The Windows configuration process is very simple. Users simply need to download and install the application. In order to set up the Linux client, users will have to create a VPN connection file including the VPN server endpoint. There isn't a graphical user interface (GUI) for Linux at the time of writing. Other connection platforms include a router and MacOS/OSX.
Apps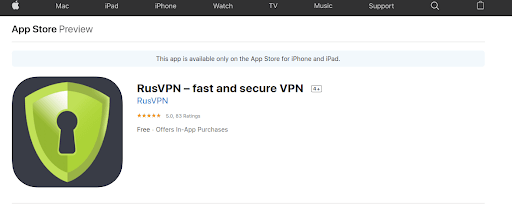 RusVPN has 2 applications: for Android and iOS. These can be downloaded from Google Play and the iTunes store. The applications provide the same set of functionalities as the desktop tools—allowing users to connect to the VPN on the go. Thanks to RusVPN's generous 5 device simultaneous connection limit, users should have no problem accessing both at the same time.
How Does RusVPN Compare?
$2.99/month to $9.99/month
$8.32/month to $12.95/month
$3.49/month to $11.95/month
Those that want a simple VPN
Those that want the fastest VPN on the planet
Those that want a massive server network to connect to
P2P or Bittorrent (Yes/No)
Customer Support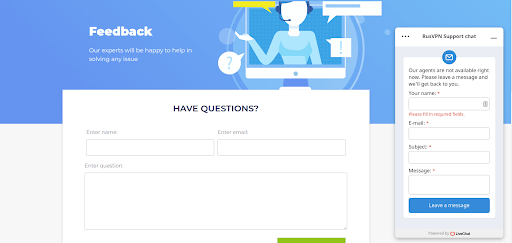 RusVPN has an adequate support lineup although we would not say that it is the best we have seen in the industry. To get in touch with the team users can email or complete a contact form or use the LiveChat integration (which was not manned when we tried to get in touch). The team could use a knowledge base to bring it up to standard with the competition's offering.
Ease of Use
RusVPN is very easy to set up on all platforms. Connecting isn't difficult either. This is a very simple VPN with one page of settings. So users don't have many configurations to worry about and can get up and running quickly.

RUSVPN Visit Site
FAQs
Is there a client for Linux?
There is no graphical user interface (GUI) for Linux. Users instead need to configure their own connection with OpenVPN.
How many devices can I connect from at one time?
You can connect with 5 simultaneous devices.
Bottom Line
RusVPN operates a modest server network and the list of features it supports is not particularly wide. However, we were able to use it to unlock Netflix US and the speeds through the US and UK servers were more than good enough to stream media content.