In a Nutshell
Based in Pennsylvania, Everlast Roofing is a decades-old company specializing in roofing products for the North Eastern and Mid Western US. Mainly focused on metal roofing, the Everlast Roofing website will help you pick the perfect color to suit your project and makes things like measuring pitch very simple.
pros
Long-lasting and durable roofs
Sustainable materials
Sleek, modern look
cons
Not available in the entire US or Canada
Can be more expensive

Everlast Roofing Visit Site
As you'll find out in this Everlast review, roofs from this company should last much longer than typical asphalt shingles or other roofing types and are a sustainable choice.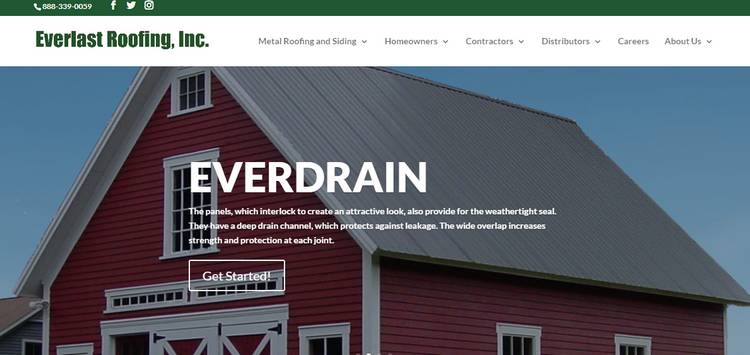 Everlast Roofing at a Glance
Specializes in: Metal roofing
Average price range: $120 to $900 per 100 sq. ft.
Warranty: 15 to 50 years
Response time: Generally quick response time (no guaranteed minimum)
Best For: Durability
Roof Types
Everlast Roofing offers products that work for a variety of different buildings. That means no matter whether you're looking for a long-lasting roof for your home or a quick-fix for your old barn, this company is sure to have an option that suits your needs.
Here's a quick summary of the roofs that Everlast has on offer:
Residential (Everloc panels, Everseam, Everlast II)

Post Frame (Everlast II, Everdrain)

Commercial (PBR)

Agricultural (Everlast II, Everdrain, Twin Rib)
Residential Roofing
One of Everlast's core products is Everloc paneling. This is an ideal choice for a home because of the range of styles and colors available. With an Everloc roof, there are no exposed clips or seals, meaning the finished look will be clean and ideal for low roof pitch applications. Everlast's roofs are also corrosion-resistant, so your roof will retain its amazing finish for a long time.
Another good choice for residential buildings is Everlast's Everseam metal roofing which also has concealed clips. Additionally, with Everseam, you can choose between a variety of texture patterns.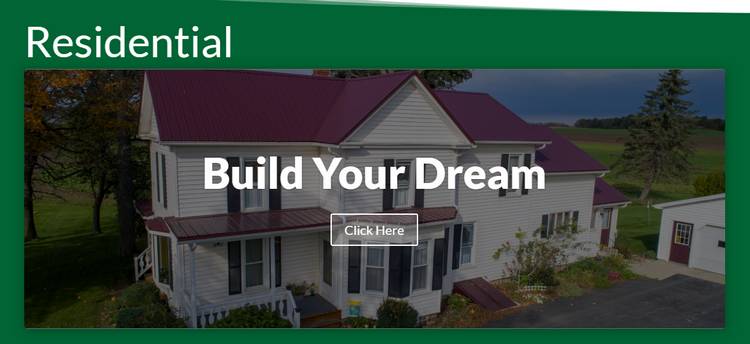 Commercial and Agricultural Roofing
Everlast's PBR is a great roofing type for large-scale commercial or agricultural buildings. It can also be used as a metal siding for industrial buildings or warehouses. This roofing type is not as showy as exposed-rivet residential roof types. However, it is just as durable and functional.
Also in the category of high-durability, large-panel roofs, you'll find the Everlast Everdrain roof. This is a good option for wet climates as it comes with drainage features spread throughout the panels.
For commercial roofing, Everlast's Twin Rib panel roofs are likewise worthy of consideration. These are formed from 100% recycled aluminum panels so they are a sustainable option. Also, because they come unpainted, they are incredibly low maintenance.
Roofing for Any Project
The Everlast II is an ideal roofing product for most general-purpose projects because of its clean look, extensive color options, and customizability. You can even check out what the Everlast II would look like on your home or building in different colors with the Everlast color visualizer.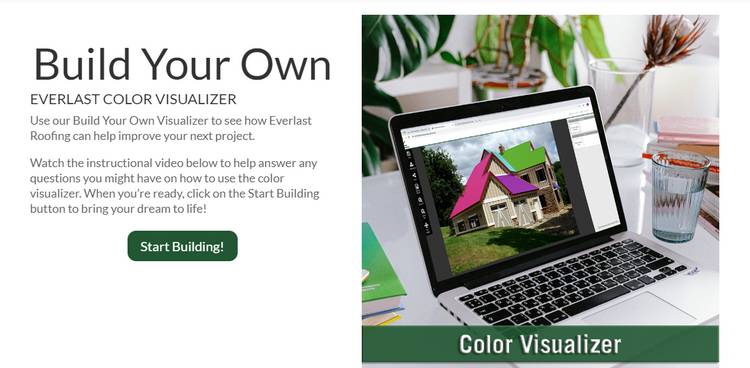 Pricing
Everlast Roofing prices differ greatly based on job type, location, and roof pitch. In other words, you'll definitely need to request a quote to get an idea of what you'll pay for an Everlast roof. The price range for metal roofing is a lot wider than for other roof types due to high manufacturing and transport costs. As a result, you could pay as little as $120 per square ft for Everlast roofing on a simple job, but prices could get as high as $900 if your requirements are more complex.
Testimonials
"Everlast Roofing Inc. is definitely the best company that we've ever dealt with! From products to customer service, we've definitely enjoyed being one of their distributors. Need metal? Call Everlast!"
"Customer service is amazing and the final product is beautiful."
"Everlast Roofing is very family-oriented. They treat their customers like family, not just a number. This company is fantastic and their products are amazing."
Customer Service and Response Times
Customer service is generally handled by your local Everlast Roofing distributor who you can find by clicking Contact Us on its website and then selecting your area on the map. After you've done that, you'll be directed to a ticket contact form. As soon as you start the ordering process, you should be put in direct contact with a representative.
You can also contact the Everlast headquarters in Pennsylvania at 888 339-0059 with any further queries you might have about roofing products. The company keeps to standard ET office hours, so don't bother calling on the weekend. Additionally, if you are located elsewhere in the Midwest or Eastern US, you can try contacting one of the Everlast Roofing regional offices.
Warranty
Although the company does offer coverage for a wide range of scenarios, Everlast Roofing products come with a slightly complicated warranty. For instance, the paint on Everlast roofs is covered from peeling or cracking for 50 years, fading is covered for 35 years, and rust-related costs are covered for 15 years. When you buy an Everlast product, you'll receive a detailed explanation of your warranty rights.

Everlast Roofing Visit Site
Other Services Offered
Everlast's products come with additional fixtures and add-ons that you'll be able to browse through when you request a quote. The company's metal roofing can also often be used as siding depending on the look you're going for.
Summary
If you're looking into your roofing options and haven't considered metal, you should. Everlast's roofing is quiet, long-lasting, and beautiful. What's more, the friendly Everlast approach stands out in an industry that can be rushed and pushy.
Thanks to Everlast's broad range of metal roof types and handy online application, you can experiment and try out different roof types from the comfort of your own home, guaranteeing you'll make the right choice of roofing material.