In a Nutshell
Shopify is a one-stop shop for launching an online store. The platform allows you to upload products, enjoy a fully functional shopping cart, delight in powerful and reliable Ecommerce web hosting, and feel reassured by their online security features that ensure your customers' transactions will be safe and protected.
pros
Hassle-free setup with 14-day free trial
All packages include 24/7 support and fraud analysis
cons
Shipping rates only included in advanced plan
Using external payment gateways incurs fees

Shopify Visit Site
Website Design Features
The best way to start is by choosing one of the over 100 Ecommerce templates offered by Shopify. These are all fully customizable, so you can upload your logo, change fonts and colors, and much more. For those of you who are more technically inclined, you can also choose to forego a template and create your site using HTML and CSS.
While many website builders offer templates today, we found Shopify's templates to be truly exceptional. All options are clean, modern and professional, and they optimize user experience to ensure a truly effective online store.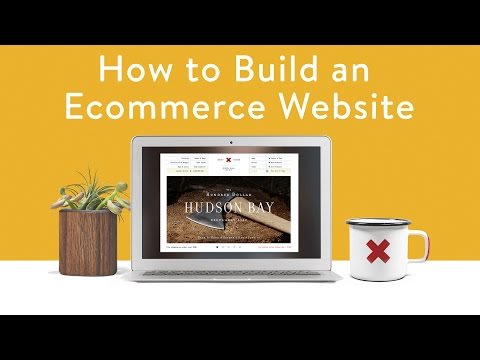 Ecommerce Hosting
Every Shopify account includes Ecommerce hosting powered by hosting provider ServerCentral. With reliable facilities across the globe, they have become a trusted hosting brand for international companies that need powerful and reliable services. Each Shopify plan offers automatic backups to keep your website files safe, and unlimited bandwidth to ensure your site operates properly, even if it's rushed by a large number of customers. So, if your store suddenly receives tons of traffic and a high volume of online transactions, you won't encounter loading problems, or hidden fees.
Product Pages
It is also nice to know that the Shopify system is not going to restrict what you are able to sell. Unlike many other Ecommerce providers, you may sell digital as well as physical products. This means that you can feel free to create that wonderful marketing course or sell an eBook for digital download.
Payment Options
With Shopify, integration is the name of the game. The system easily integrates with over 50 different payment gateways. This gives you the option of what system or service you want to use to accept credit cards. Of course, the more popular options like PayPal and Authorize.net are available and provide a great measure of trust and safety for your customers.
The site itself even goes the extra mile to ensure your success. Each store is assigned a coach. These online 'gurus' will give advice on how to set up the business, sell products and more. You will also get $100 worth of Google Adwords credit to launch your marketing campaign. A built-in iPhone app and a mobile storefront also enable your customers to purchase while on the go using their smartphones.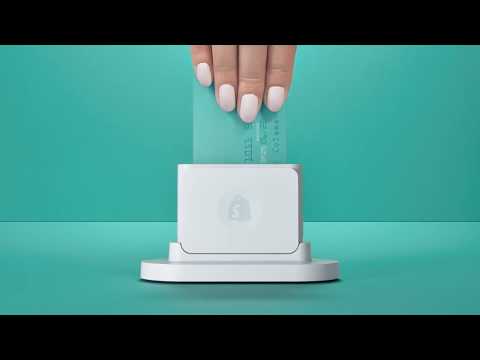 Pricing
One of the first places to look for value in an Ecommerce plan is the hosting. Many companies add on lots of unusual fees here or try to limit the amount of data you can have. Not Shopify. In fact, there are no setup fees and no contracts. You are free to upgrade to another plan as your business expands and needs to change. You do not pay any extra bandwidth fees here, ever. All the plans include an unlimited amount of bandwidth included.
The number of products which you can sell through Shopify is also very reasonable. Many other companies try to limit you to several hundred unless you upgrade to the highest level. Not here. Even the mid-range plans offer 2,500 and 10,000 product listings, respectively. That is certainly enough for even the largest stores to get a handle on things.
If you want to focus more on scaling your business, and you're forecasting serious growth, you might consider Shopify Plus. This enterprise solution is an all-inclusive approach to Ecommerce. Not only will you get the most secure, feature-rich hosting, but you can finally focus on growing your business rather than worrying about orders. Sell across multiple channels (social, Amazon, eBay) with ease, and because Shopify Plus is designed for high volume merchants, there is no limitation or cost based on order volume. It's the most cost-effective and scalable solution for enterprise-level Ecommerce.
Unlimited files and products
*Prices last updated April 2018
Safety Options
The Shopify system prides itself on being incredibly professional looking. It is also very safe and secure. Every page of your new site will be PCI and DSS Level 1 compliant. This simply means that none of your customer credit card data is ever kept or stored by your site. This makes it incredibly difficult for the data to be obtained by hackers or other fraudsters who troll the internet looking for these kinds of things.
Every Shopify site will also use 128-bit Secure Socket Layer (SSL) technology. This is essentially data encryption. Even if someone did break in and get hold of the data (which would have to be done almost at the exact moment of purchase, since no information is ever stored on your site), it is all encrypted. 128-bit is the data security industry standard level of protection. Your customers will feel secure knowing that all of their information is well-protected. Additionally, you will be able to use "https" in your browser and the padlock symbol to further indicate the security and safety of your site.

Shopify Visit Site
Customer Support
Shopify probably has more methods and ways to reach support or have your questions answered than any other Ecommerce provider. For starters, there is email support, which provides intelligent and knowledgeable answers promptly and efficiently. You may also glance over the FAQs for answers to more common questions. There are also forums and a support community for users with questions.
If you still prefer another method of support, you can call Shopify on the phone. This way you will get a very quick reply, with virtually no hold time.
Conclusion
Shopify has quickly established itself as one of the leaders in Ecommerce hosting and site-building. The user interface is powerful, yet easy to use. Their site-building software offers a huge number of tools and features, allowing users to create a beautiful and professional looking web store in almost no time at all.