COVID-19 has sent Americans scrambling to make sense of a new financial reality. Layoffs, furloughs, and wage cuts are just a few of the problems America's workforce is facing as the country struggles to stay afloat during the pandemic.
We can't yet gauge the full economic impact of coronavirus, and likely won't be able to for a while. But what we do know is clear: millions of Americans are hurting.
In a recent survey conducted by Top10.com, almost half of more than 1,000 respondents said they've been laid off, furloughed, or are in fear of losing their jobs due to the pandemic. As for those still employed, nearly 50% have taken pay cuts.
The crisis has caused a major reckoning amongst Americans. Even with shelter-in-place restrictions starting to ease, there's plenty of uncertainty regarding the future. Entire industries have been shuttered, and many businesses won't be strong enough to return. With record unemployment and the fears of a second wave contributing to feelings of financial instability, many have been forced to consider alternative or secondary sources of income.
Luckily, not all industries have been devastated by the pandemic, and those looking for additional work do have options. Read on for a closer look at the survey and suggestions for earning extra cash or even pivoting to a new career to help you stay afloat during and after the crisis.
Layoffs and Pay Cuts are Forcing Us to Look Elsewhere for Work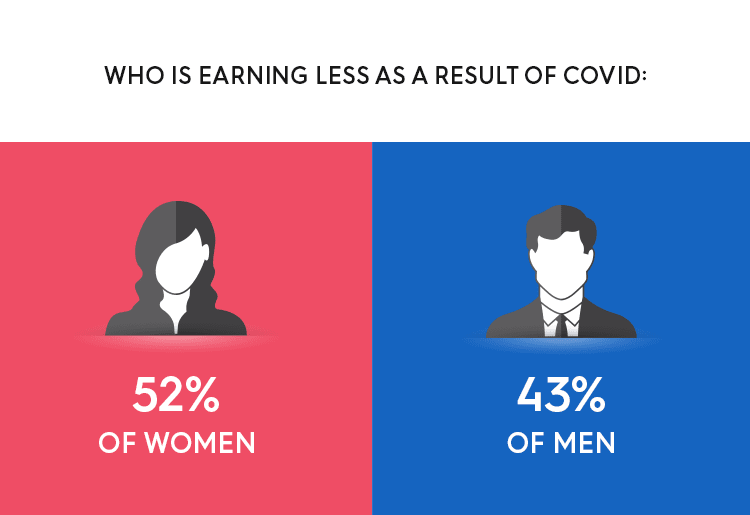 Top10's survey of 1,000 randomly selected respondents revealed the many fears, uncertainties, and financial struggles Americans are facing in the wake of the pandemic. According to the survey:
Just less than half of Americans have been laid off, furloughed, or are in fear of losing their jobs due to the COVID-19 outbreak
Of those still employed, nearly 50% of respondents said they are earning less than they were before the pandemic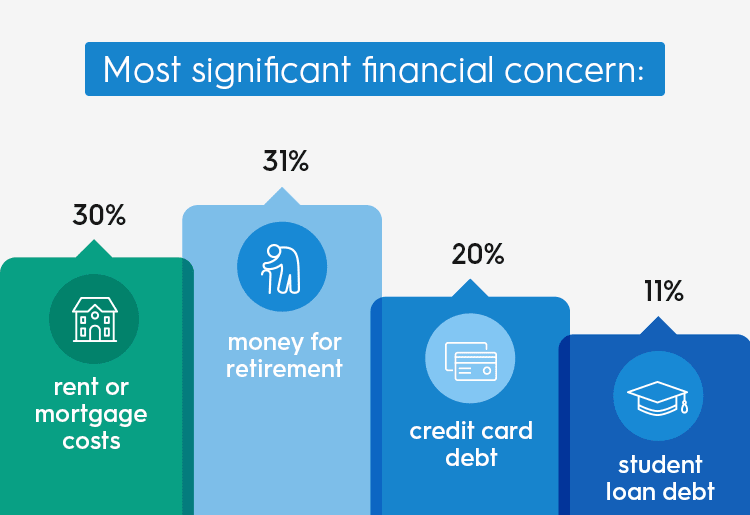 Compounding the lack of work and pay cuts are pre-existing financial obligations such as debt, housing costs, and retirement funds. According to the survey, these were the leading concerns amongst Americans:
Almost a third of people listed money for retirement as their biggest financial worry at the moment
30% were concerned with rent or mortgage costs
30% were most concerned with credit card debt or student loan debt
As a result, many have cut back on spending and overhauled their budgeting strategies as they're being forced to contemplate a new, leaner reality.
The majority of respondents say they're reevaluating their recreational spending habits, and plan to reduce activities such as dining out, going to concerts, and traveling
Though people are altering their spending habits and budgeting strategies, these efforts do little to alleviate debt and living costs. So, Americans are being forced to take more drastic actions. For many, that means finding new avenues for income.
Side Gigs, Freelance Jobs, and Other Ways to Earn Money During (and After) Corona
Not all industries have suffered from the coronavirus. Some, in fact, are thriving. The need for tech work, personal shoppers, online tutors, and other positions have opened up ways for people to earn money, whether on a temporary basis or a more permanent tract.
The following is a list of jobs, freelance suggestions, and new career paths you might want to consider if you're looking to supplement your income or change careers to prepare for the new economic uncertainties:
Online Surveys and Secret Shopping
Paid online tasks such as online surveys, secret shopping, and other money-making apps are a good way to earn some extra income. Though no substitute for a full salary, these micro-tasks require minimal work, and most times you don't even have to deviate from your normal routine.
Apps like Swagbuck, Ibotta, and Drop will pay you for completing tasks you probably do anyways. By making your normal purchases through a designated app, taking photos of products in the grocery store, or completing quick surveys, you can earn cash or gift cards for Target, Amazon, Starbucks, and Apple. The pay may not amount to a full salary, but every bit counts.
Online Tutoring
With school and camp temporarily shut down, parents have been scrambling to keep their kids' minds active. Educators and other specialists have been taking to the internet with their own areas of expertise in order to tutor children or give classes on everything from reading to crafts. If you are or were an educator, or specialize in a field that's relevant to education, you can look into online tutoring services or even advertise your own.
Online education doesn't necessarily have to revolve around children, either. During lockdown, our appetite for learning, engagement, and self-improvement has surged, inspiring many to seek out everything from online yoga classes to tech tutorials. Now could be a good time to get creative, consider what skills you have, and think about how you can offer them to a wider audience online.
Tech, Writing and Design
The internet is one arena that's been less affected by, and in some cases even prospered from, shelter-in-place restrictions. If you're proficient in tech, writing, or design, you may find open positions for tech companies or independent businesses looking for coders or designers. Working from home is an ideal scenario, ensuring safety, distance, and a nice income if you're qualified.
Another option is to sign up for popular freelance sites like Fiverr or Upwork. While these sites don't guarantee work, they provide a platform for you to advertise your skills to interested parties looking to hire tech, writing, and design freelancers for one-off projects.
Delivery and Gig-Economy Jobs
If you don't fall within the high-risk population, you may want to consider supplementing your income with delivery work. Companies have been racing to fill positions for delivery workers, while gig-economy apps such as Uber, PostMates, and InstaCart offer people the chance to drive or shop for others and make extra money on flexible schedules that can work around their primary jobs.
Start an Online Business
Starting any type of business during the current crisis is risky, but there might be a case to be made for online businesses, since people are spending more time at home and making most of their purchases online. While the economy is certainly fickle, the right business plan could succeed if planned and executed responsibly. There are plenty of top website builders and Ecommerce platforms that can help you with this!!!!
If you're convinced your idea has a chance, you could take out a small business loan to get started. Otherwise, you can explore platforms like eBay or Etsy where you can unload clothes and electronics or try your hand at selling homemade crafts and other DIY projects.
Train for a New Career Online
This suggestion isn't a job per se, but it could yield one in the future. There are a number of accredited online course platforms and training programs that can boost your marketability from the comforts of your home.
Whether you're looking to broaden your knowledge, expand your skills in your current profession, or acquire new marketable skills, there are many options available. Sites like Coursera allow you to take general interest courses from top universities such as Harvard and MIT, while tech-centered learning platforms like LinkedIn Learning and Udacity offer nano-degrees and certification in everything from coding to marketing and design. Investing in one of these classes could prepare you for a career switch and help you adapt to the new tech-based, work-from-home reality likely to define the post-corona era.
Preparing for a New Reality
There's no denying the fact that financial stability is at a level never before seen in our lifetimes. Unemployment is at an all-time high, and even those with jobs are being paid less and worrying about job security.
The extent to which the pandemic will affect our lives moving forward remains to be seen, and while the forecasts may look grim, that doesn't mean there are no options. The internet in particular has provided a means to make supplemental income and even change career paths while staying at home. Whether it's earning a few extra bucks by taking online surveys, trying your hand at freelance work, or training for a new, more marketable career, Americans do have options.