Today, video streaming, online therapy, and on-demand services have made it easier for us to engage with the world without actually having to venture into it.
And until recently, people had mixed feelings about these types of innovations. Some said they encouraged isolation; others applauded their innovative approach. One thing's for sure though--in the days of coronavirus, quarantines, and social distancing, these technological advances are proving to be a great help in keeping us productive and connected.
The reality is that our lives have been temporarily altered. The upside is that we're more equipped than ever to continue our routines from home until things return to normal. So whether you need to keep your mind limber, your body in shape, your mental health in check, or your shelves stocked, here are 10 important life tasks you can accomplish from your own couch:
1. Sit Down with a Licensed Therapist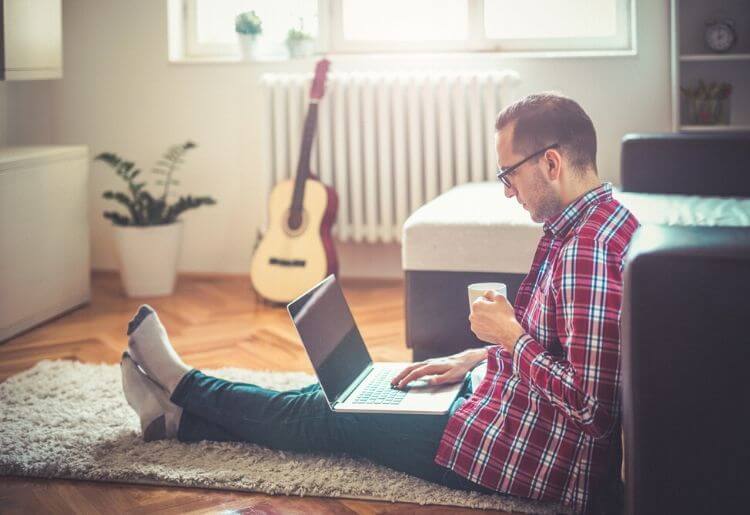 According to the National Institute of Mental Health, tens of millions of US citizens are affected by mental illness every year, while only half of them receive treatment. Top online therapy services are poised to change that.
With sites like BetterHelp and Talkspace, those in need of support can connect with licensed therapists for counseling via Skype and chat. Online therapy has proven especially helpful for those with agoraphobia or physical issues that prevent them from leaving the house, not to mention anyone for whom social stigmas keep them from entering a psychologist's office. And since it costs substantially less, online therapy provides a means for those with lower incomes to get support on a weekly, monthly, or even as-needed basis.
2. Get an Ivy League Education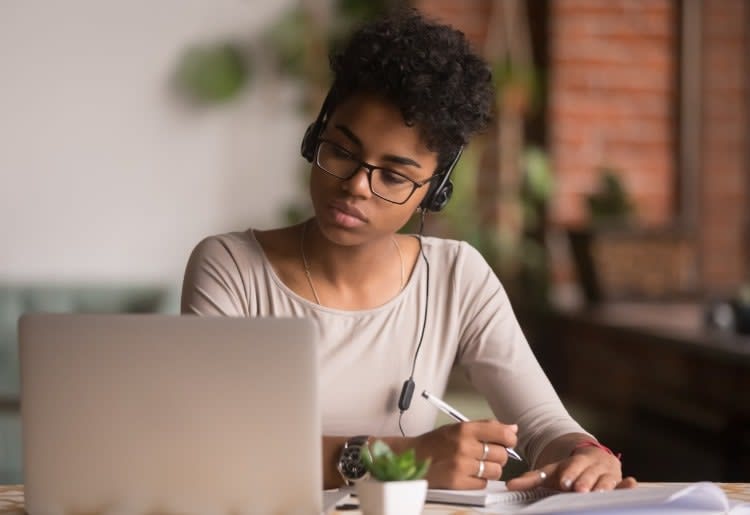 Today you can study with the likes of Harvard, Stanford, and MIT without donning a tweed coat—or even pants. The best online learning sites, like Coursera and EdX, offer access to hundreds of thousands of online classes from top universities. Topics ranging from law to photography are offered, oftentimes free of charge, through easy-to-use online portals, further closing the gap between the sofa and the ivory tower.
3. Work with a Personal Trainer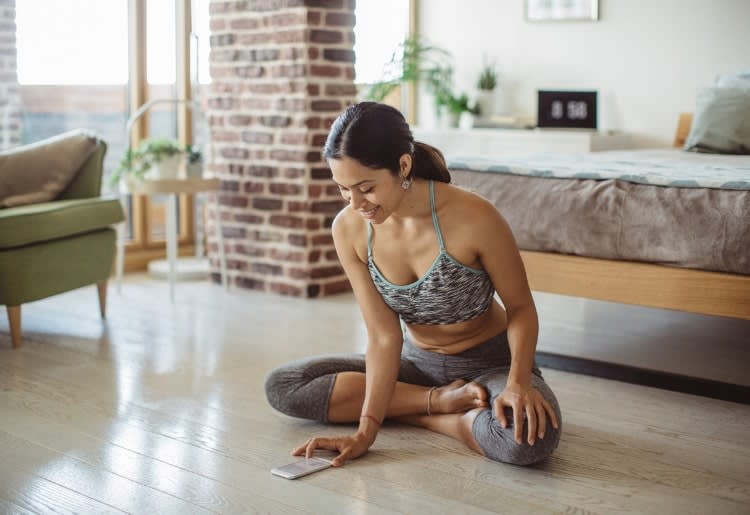 There goes your excuse for not making it to the gym. A host of top weight-loss, and wellness apps offer curated, interactive programs that let you get in shape whenever and wherever suits you best.
App-based fitness programs let you do everything from track your workouts to plan your meals and work with professional trainers, all from the comfort of your home. On some apps, you can sit in on live streams of yoga and fitness classes from home; on others, you can check in with personal coaches or registered nutritionists—and on none of them do you have to haul smelly gym bags around or fight your way through crowded locker rooms.
4. Meet the Love of Your Life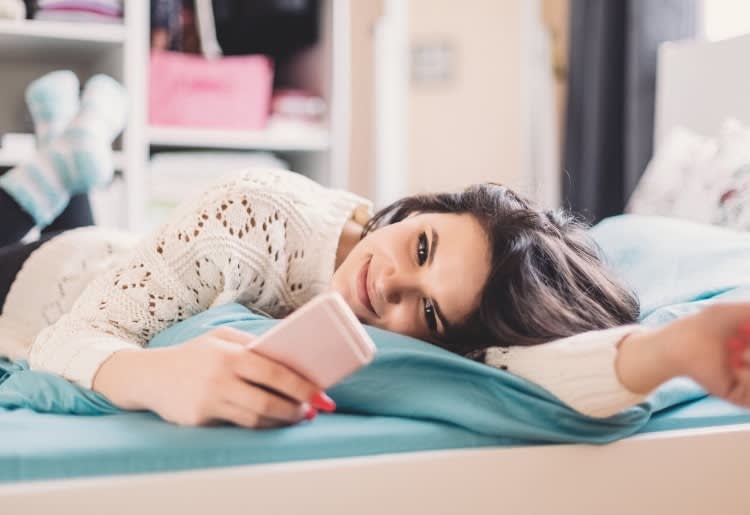 It'll be interesting to hear future generations wax poetic on how their parents met. What was once the province of coy smiles lobbed across roller-rink floors is now the arena of flirty emojis hurled from one profile to the next on one of the top online dating sites that exist.
And hey, that's not necessarily a bad thing. Sites like Match, eHarmony, and Zoosk are connecting millions of couples through computer and smartphone screens, making it easier to find a compatible partner without draining all your energy—and self-respect—into the 'singles scene.' Because let's be honest—roller-rinks may have been charming, but in reality, bars are overpriced, drunk people are annoying, and singles events leave plenty to be desired.
5. Get a Health Screening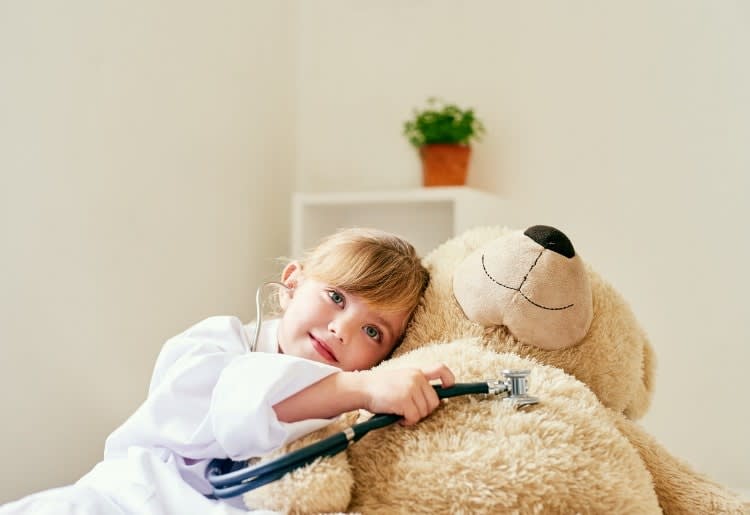 Sure, your parents might recall the days of of the doctor house visit. And while those days are gone, companies have been offering a new way to check on your health without leaving home. Services like LetsGetChecked offer at-home health kits that can screen for everything from high cholesterol to colon cancer, kidney health, and STDs. These kits arrive at your door complete with instructions for collecting a sample—beware: they usually require finger-pricks or stool or urine samples—which you send back to the lab for results delivered to your inbox.
Convenience is a factor here, but there are plenty of practical benefits too: they're discreet, affordable, and can reduce the time and energy it takes to visit the doctor's office.
6. Catch the Latest Blockbuster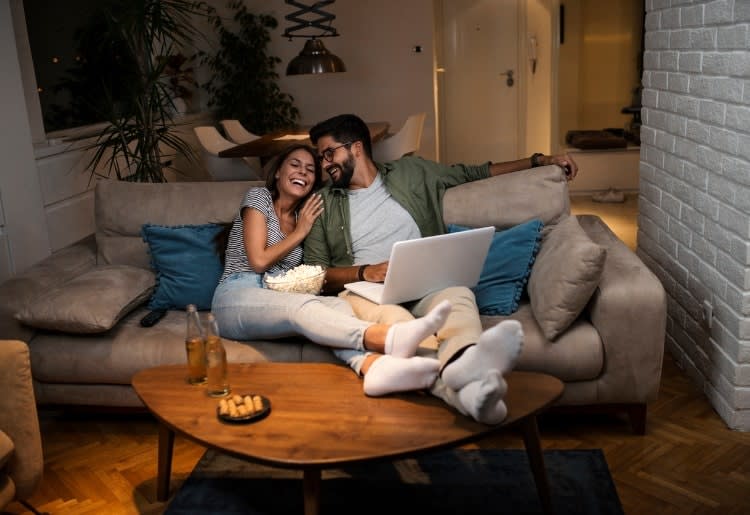 Gone are the days of having to weather the judgmental gaze of the video-store clerk every time you feel like binging on Steven Seagal flicks. Netflix, Hulu, and Disney Plus have all but rendered the local video store extinct, which is legitimately sad. But there's no turning back now, as we've grown accustomed to having instant access to scores of films with the click of a mouse.
There's still the big screen for new releases and special date nights, but with streaming services stacked with entertainment for every mood—hot new TV shows, sick-at-home 80's films, late-night horror flicks, and date-night rom-coms—popcorn-machine makers have good reason to be nervous.
7. Shop for a Home-Cooked Meal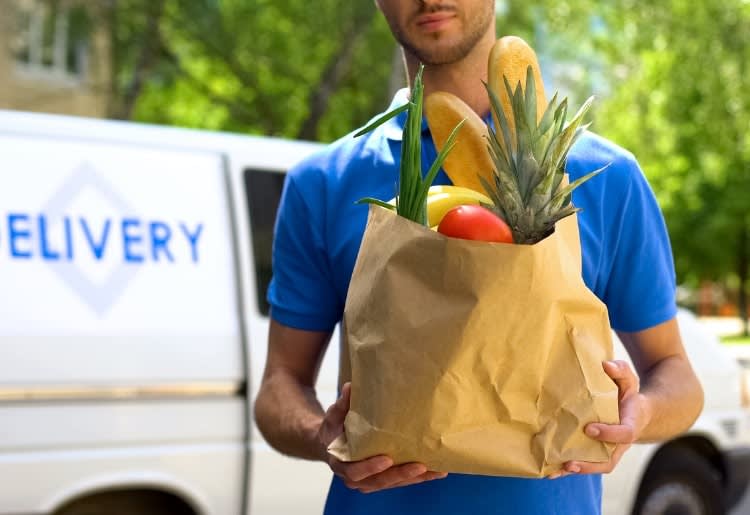 Once upon a time you could order a pizza. Now you can have organic crust, artisanal cheese, premium sauce, and in some cases even the baking pan, delivered to your door pre-portioned and accompanied by recipes to follow with your kids.
The best meal kit delivery services are bridging the divide between our need to work more and our desire to eat better. And as they continue to grow in popularity, they continue to diversify: nowadays companies like Home Chef and HelloFresh put the spotlight on seasonal ingredients and foodie sensibilities, while others offer specialty meals for vegans, diabetics, and a host of other dietary needs. By cutting out the grocery store, meal kit services have truncated the time we spend scouring the aisles and substituted it for the family table.
8. Have a Reiki Session or Tarot Card Reading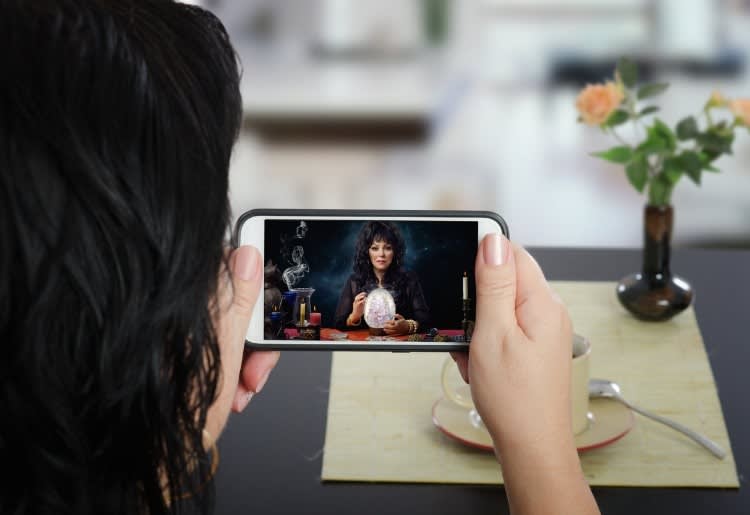 Forget the grocery store—now you can even reach the future without leaving home.
Online psychic platforms have become a huge industry, with platforms like Keen.com and Psychic Source offering live video and chat readings with psychics who can read your tarot cards, channel a deceased family member, or perform distance healings from afar. Unlike those old-school psychic hotlines, these techy services let you scroll hundreds of practitioners and choose one based on reviews, specialties, and experience.
9. Work with a Personal Stylist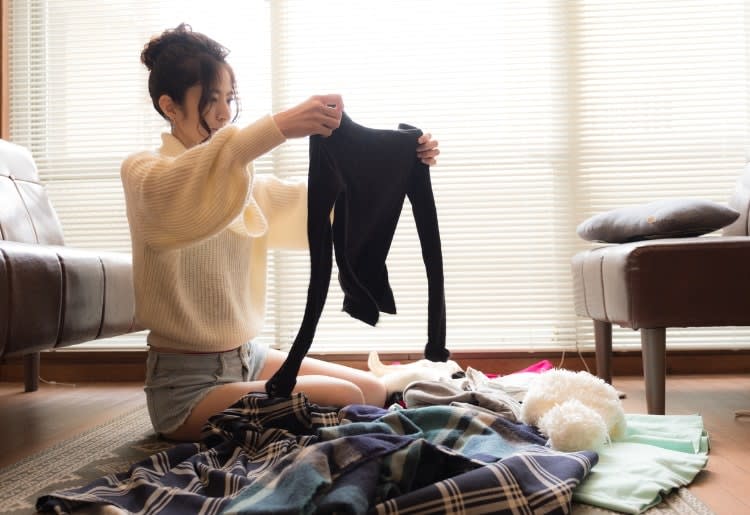 Maybe you hate shopping for clothes. Or maybe you suspect dressing room mirrors of being disproportionately flattering. Companies like Trunk Club and Stitch Fit are making department stores passe with boutique services that ship you wardrobes picked out by your own personal stylist.
The process typically begins by creating a profile describing your lifestyle, measurements, and fashion sensibilities. You're then assigned a stylist who will curate a box of clothing tailored to your size and style, which is shipped to your door for you to try on in the comfort of your own home. Keep what you like, send back what you don't, and blow a kiss to the mall as you strut by without stopping.
10. Redesign Your Home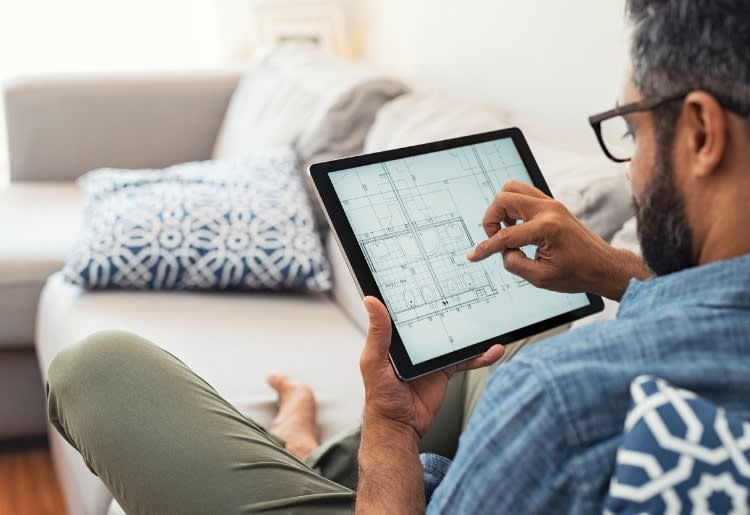 Forget color swatches and paint samples. Interactive interior design apps now let you digitally experiment with colors, room layouts, and lighting and window treatments with ease. Planner 5D, for instance, features 3D architectural graphics that allow you to experiment with grand design motifs, while other apps let you mix and match carpet samples and paint colors from brands like Sherwood Williams and Benjamin Moore. Even better, some let you upload photos of your own space so you can play around with rearranging every rug, table, and sofa before you lift a single finger (other than the one you're scrolling with).
Social Distancing Doesn't Have to Mean Isolation
With CBT therapists, personal trainers, chef-made meals, and even Harvard courses all accessible at the click of a computer key, we have many ways of staying connected during the days of social distancing. Until the coronavirus passes, these innovations are sure to keep us tethered to our routines and tapped in to the outside world.