The Best Baby Shower Registries and Tips for Building Your List
A baby shower registry is really a win-win – you get to choose what you need ahead of time,
and your loved ones can pick a gift that matches their budget, knowing that it's something you really need.
But not all baby registries are the same. Some are better for essentials, and others for specialty items. Some offer big-box brands, while others focus on eco-friendly, boutique, or high-end items.
Luckily, the proliferation of online baby shower registries means you can choose exactly what types of gifts you'll be receiving. Here's a quick guide to choosing a baby shower registry and 10 registries that will ensure that all your needs are met in advance of the happy day.
What Do You Need?
Deciding what to put on your wish list can be a bit tricky, but luckily, it's all up to you what's most important. There are certain baby registry essentials that expecting parents need, including bottles, a stroller, changing station, infant clothes, and a car seat. Exhaustive baby registry checklists are easily found online and make a good reference point.
When creating your list, make sure to include the essentials first, which should free you up to add fun stuff like wall decorations, stuffed animals, and those adorable onesies that are almost impossible to pass up. Typically, people start planning their gift registry several months before the birth, though some choose to wait until they know the baby's gender.
Important Features:
Selection, affordability, and flexibility are key when deciding where to create a baby shower registry.
When it comes selecting the ultimate baby registry, you're going to want to find a store that has a very large inventory of its own, or which can include items from other retailers as part of a "universal gift registry."
Features that count:
A wide selection
Affordable prices, discounts, and coupons
Flexibility – the ability to order from multiple stores on one account
Group gifting
A good return policy
Another handy feature to look out for is a "completion discount." Chances are your loved ones might not make it through everything on your list. If there are items left unpurchased, then with a completion discount, you can buy whatever's left on your list at a discount.
Though not everybody feels comfortable asking for cash as a gift, it's really an ideal way for you to have a little extra money, especially if you're going on maternity leave or want to put some money away for your child. Some of the top registries offer cash gift options that you shouldn't feel shy about putting on your list.
Ease of Use:
Convenience is no small factor when you're expecting. All of the major online baby registries have mobile apps that are easy to use and available for iOS and Android systems.

These apps will let you adjust your registry on a rolling basis with a quick flick of the finger, without you even having to get up off the couch. Most major suppliers also offer extensive customer service which can be reached by phone, email, or online form even outside normal business hours.
A generous return policy is also worth prioritizing. Not only that, but you're also going to want a long-term one. You'll be busy after the birth and probably not in the mood to run to the store and return gifts anytime soon.
Our Top 10 Best Baby Shower Registry Websites:
Best Baby Shower Registry Websites - Reviews:
1. Babylist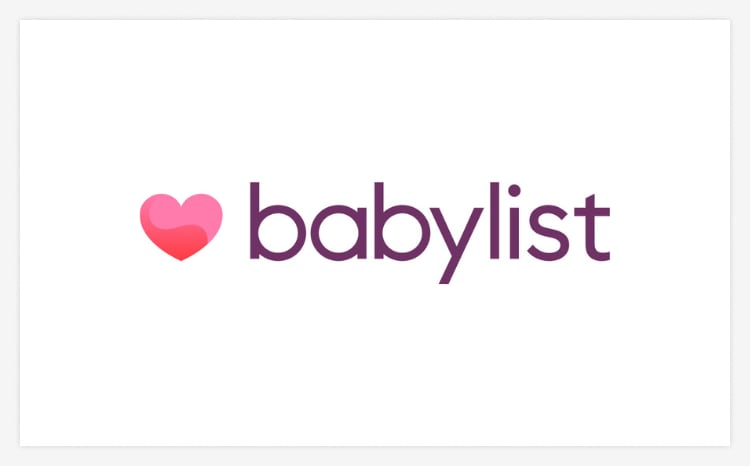 Return Policy: Within 9 months of purchase date
Shipping Policy: Free shipping on orders over $45
Completion Discount 15%
Universal registry: Yes
Babylist sets itself apart with an extensive selection of unique gift options. Not only can expecting parents add traditional items to their registry, but they also have the flexibility to include non-standard offerings such as diaper services or homemade meals. Additionally, it extends its services to cater to those looking for experiences like doula classes or dog walker visits.
Registering with Babylist is a smooth process, designed for parents desiring a single platform for all their registry items. Simplicity is at the core of their registry process, facilitating parents to add items or services with minimal effort.
Babylist offers a host of additional benefits. Their Hello Baby Box is a complimentary gift with treats for you and your baby. They also provide free registry insert cards to include in your baby shower invitations. Another unique feature of Babylist is its green baby registry, an ideal choice for parents seeking sustainable options, providing choices from eco-friendly baby cribs to all-natural pacifiers.
Pros
Add products from almost any online or local store
offers multiple price options for each item
The app is user-friendly for creating a registry on your phone.
Cons
Could improve their checkout experience
The interface may be difficult for less tech-savvy users
Babylist Visit Site
2. Amazon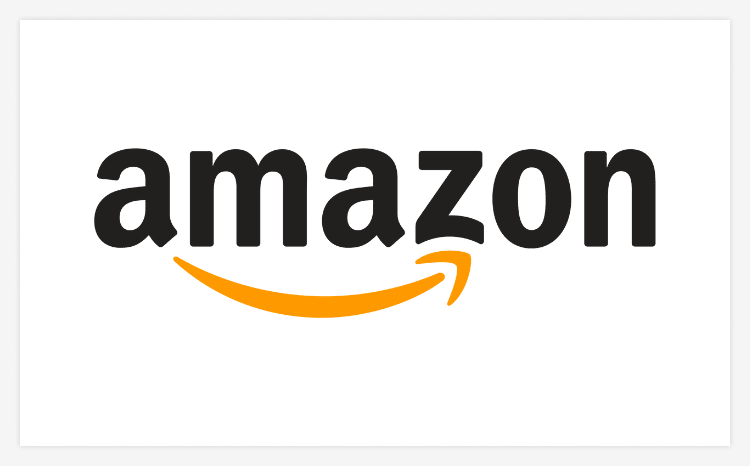 Return Policy: Free returns within 365 days of the receipt of your shipment.
Shipping Policy: Free shipping on orders over $25 that Amazon ships.
Completion Discount: 15%
Universal registry: Yes
Amazon provides a convenient one-stop shop for parents and gift-givers with an easy-to-navigate site and a diverse selection of baby essentials, home products, toys, and more. Their customer support is reliable, promptly addressing inquiries and ensuring a smooth experience throughout the registration process and beyond.
New registrants receive The Amazon Welcome box, valued up to $35, which includes products for both mom and baby. The catch to the box is you have to be a Prime member, and a minimum $10 purchase needs to be made from your registry to qualify. Parents will also receive a 15% completion bonus 60 days before your due date, and you have up to 90 days after your due date to use it.
Amazon also offers fun and convenient features like Group Gifting, where anyone can contribute to help purchase more expensive items. Additionally, Amazon's registry allows parents to include a diaper fund of up to $550 in total. Gift givers can also purchase larger objects together with group gifting.
Pros
Parents get 20% Off Diapers for their Baby's First Year once they have $500 in purchases
You can add the option to receive Amazon Gift cards
Built-in thank you list
Cons
Not all items have free shipping
Only prime members eligible for certain perks
Amazon Visit Site
3. Target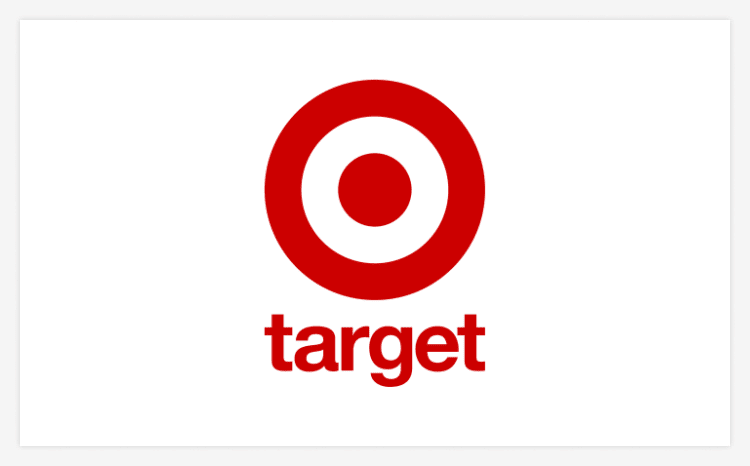 Return Policy: Up to one year
Shipping Policy: free shipping on all orders $35 or more
Completion Discount: 15% discount starting eight weeks before your expected arrival date
Universal registry: Yes
For expecting parents seeking an easy, practical way to prepare for their new arrival, Target Baby Registry offers a pleasant, straightforward experience. With the app available for iOS and Android, there's no need to worry about paper receipts or manual tracking. The app conveniently stores all the necessary information, and you can effortlessly manage your registry by scanning the barcode of registered items.
Additionally, Target provides a well-organized checklist divided into various categories, ensuring you don't miss any essential items. Adding to the appeal of Target's baby registry are the thoughtful features that enhance the experience for all parties involved. By marking certain items as "must-haves," you streamline the gift selection process for your loved ones, increasing the likelihood of receiving your essentials.
Target's generous Completion Bonus adds a nice touch, offering a 15 percent off coupon emailed eight weeks before your due date, which can be used in-store and online. To make the welcoming experience even more special, Target offers a Welcome Kit filled with valuable coupons and free samples, valued at over $100.
Pros
In-store shopping experience available
You can personalize with photos and messages to friends and family
Offers a price match guarantee
Cons
The Completion Bonus is automatically added to the next purchase
All returns to be in their original packaging and returned in person
Does not offer the option for cash gifts or contributions toward larger items
Target Visit Site
4. My Registry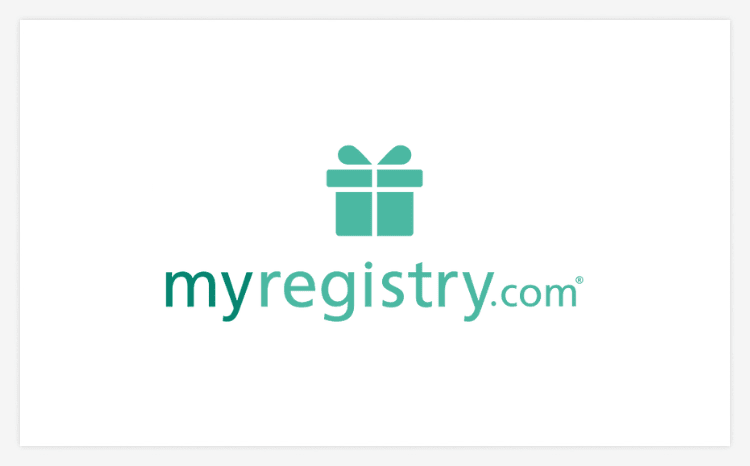 Return Policy: 30 days
Shipping Policy: Free shipping on all standard delivery
Completion Discount: No
Universal registry: Yes
MyRegistry Baby Registry makes it easy and fun to create a unique list for baby gifts. You can add anything from a day at the spa to baby essentials like strollers or formula. It also lets you connect with other registries. This means you can manage all your baby gift lists in one place. Plus, if you're out shopping in a store, their app lets you scan barcodes and upload pictures of what you want.
Signing up is easy with a user-friendly dashboard. It even allows for personalizing your cash gift funds, introducing a note of individuality. There's also a handy app to keep track of thank-you notes, an option to share your list using a custom link or printable cards, and a way to ask for donations to your favorite charity.
Pros
Responsive customer service
Universal and comprehensive registry platform
Integration with social media platforms
Cons
Transaction fees for cash gifts
Returns need to be processed through the individual retailers
My Registry Visit Site
5. Etsy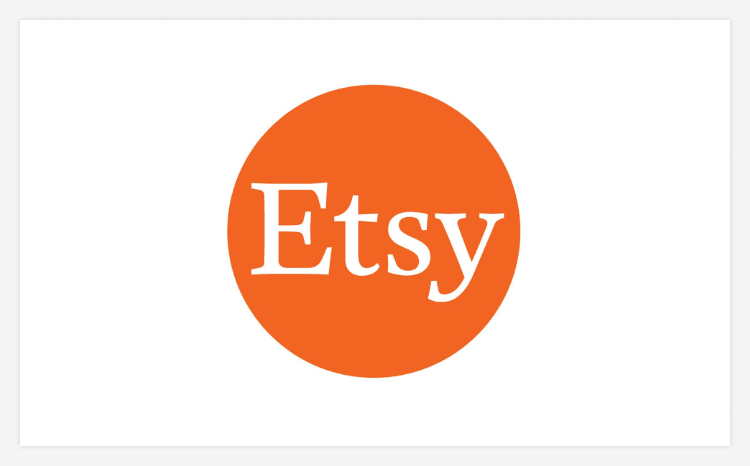 Return Policy: Varies by seller
Shipping Policy: Varies by seller
Completion Discount: No
Universal registry: No
Etsy, known for its unique and personalized items, has taken a leap into the baby registry world, offering a distinctive platform for parents-to-be.The website looks good, but with so many items, it can feel a bit overwhelming. Still, its system for sorting things is really helpful and makes it easier to use.
The wishlist feature acts as a tool for parents to curate their desired items, creating a mood board for the baby's nursery, and easily sharing it with friends and family, mimicking a traditional registry. The registration process for both expectant parents and gift-givers is quite straightforward. It involves creating an account, adding favorite items, setting an event date which could be the baby's due date, and sharing the registry link. Etsy also provides timely notifications for wishlist items, especially when they're on sale - an added bonus for the budget-conscious.
A minor flaw in the system is that there is currently no specific category for a baby registry. Users have to make do with the "Wedding Registry" label, which might be confusing for some. Despite this, the customer support services are satisfactory, assisting users throughout their journey. As for the extra benefits, Etsy does not explicitly offer welcome gifts, completion bonuses, or rewards programs, but the inherent charm of unique and handcrafted items might compensate for these.
Pros
Sustainable and eco-friendly products
Handcrafted items
Ease of sharing with family and friends
Cons
Shipping costs and delivery times can be high
No added benefits like welcome gifts or rewards programs
Product quality can vary significantly
Etsy Visit Site
6. Pottery Barn Kids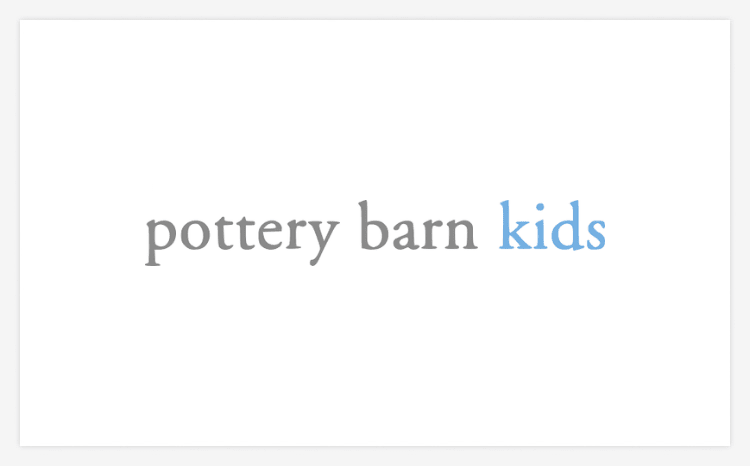 Return Policy: 90 days
Shipping Policy: Free shipping on all orders $49 or more
Completion Discount: 15%
Universal registry: One Registry Collective: Partnership with West Elm, William-Sonoma, Pottery Barn, and Pottery Barn Kids
Pottery Barn Kids Baby Shower Registry is a great choice for parents-to-be seeking a well-designed and stylish nursery for their little one. The website's user-friendly interface and dedicated mobile app make it easy for both expectant parents and gift-givers to navigate. The registry offers an extensive selection of high-quality nursery furniture, linens, and accessories, including renowned brands like Nuna, BabyBjorn, and UPPAbaby, ensuring a safe and comfortable environment for the baby.
One of the standout features of the Pottery Barn Kids registry is the complimentary virtual consultation with a registry expert, offering valuable guidance in creating the perfect nursery. As the due date approaches, parents can take advantage of a generous 15% completion discount, making it convenient to obtain remaining essential items. Additionally, the registry provides a gift tracker, enabling users to keep track of contributions and express gratitude to loved ones.
Pros
High-quality and safe nursery furniture with Greenguard Gold certification
Premade registries available
Free nursery design services
Cons
Some items may be on the pricier side
Shipping charges apply on purchases under $49
Completion discount does not apply to partner brands
Pottery Barn Kids Visit Site
7. Zola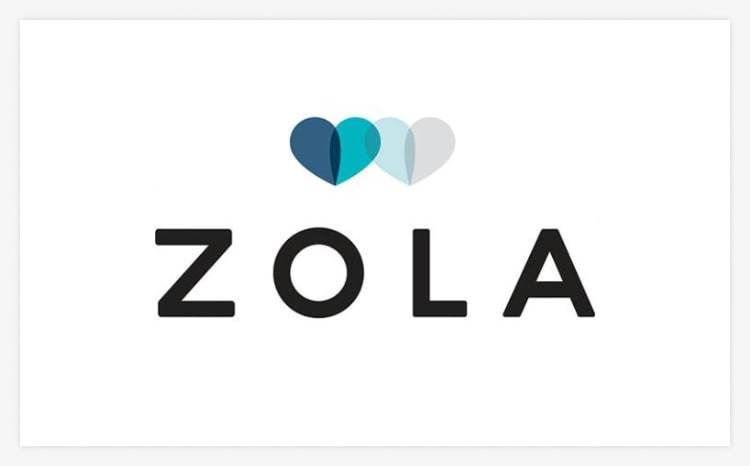 Return Policy: Free returns within 90 days
Shipping Policy: Free shipping on "most" orders
Completion Discount: 20%
Universal registry: Yes
Zola began primarily as a wedding registry, and though it recently expanded to include baby showers, the baby-shower inventory may be limited compared to registries dedicated exclusively to children. Still, it offers a sizable collection of nursery furniture, car seats, and essentials. And because of its experience with wedding registries, Zola has the process down to a science.
Their platform embraces convenience and user-friendliness, with straightforward sign-up and navigation for both expectant parents and gift-givers. What's also appealing is that it offers cash gift options, allowing you to request money in lieu of a gift that you can use to cover maternity leave or put into a college fund or other savings accounts for the child.
While some additional benefits like welcome gifts or completion bonuses are missing, and their relative newness in the market raises questions about long-term reliability, Zola Baby Registry remains a top choice for its user-friendly approach and comprehensive offerings.
Pros
Reliable customer service
Wide variety of quality brands available
Unique feature of cash funds for practical necessities
Cons
New in the market
Lacks some additional benefits common on other platforms
Shipping policy varies by order
Zola Visit Site
8. SoKind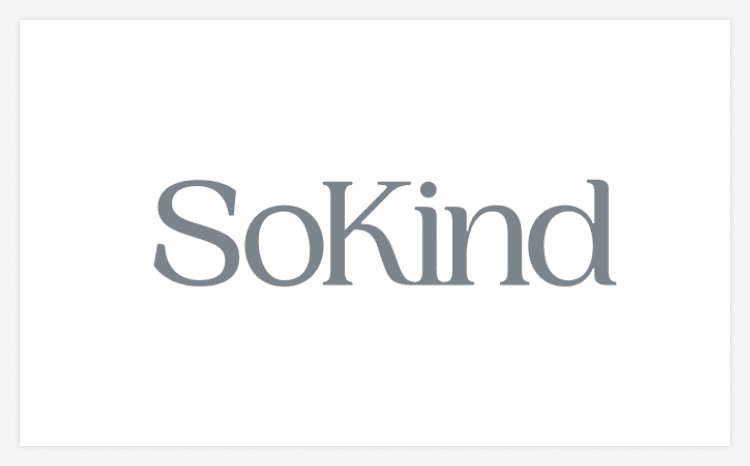 Return Policy: Varies by seller
Shipping Policy: Varies by seller
Completion Discount: No
Universal registry: Yes
SoKind breaks the gift-registry mold by putting less emphasis on "things" and more focus on activities, events, and charities. This unique service allows parents to register for a wide range of creative gifts that range from massages to cooking and art classes to cleaning, babysitting, pet care services.
Users can also register for donations to their favorite charities and nonprofits, though if you are looking to stock up for the family home, don't fret--SoKind does offer a nice selection of handmade gifts and supplies.
Pros
Site includes sample registries for ideas
Has group gifting options
Registry can include requests for donations
Cons
Limited focus on traditional material items
Gift-givers can not buy items directly through the site
SoKind Visit Site
9. Crate&Kids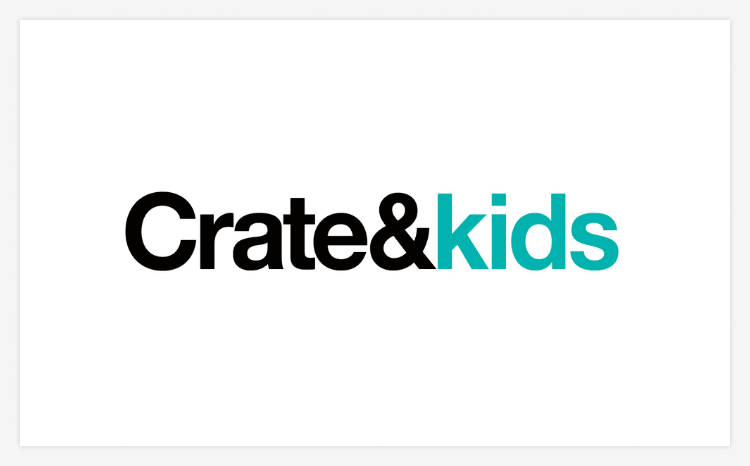 Return Policy: 30 days for furniture; 90 days for non-furniture items
Shipping Policy:
Completion Discount: 15%
Universal registry: No
Crate&Kids baby registry offers a seamless and modern experience for expectant parents and gift-givers alike. The website's design is user-friendly, allowing you to easily navigate through categories and find the perfect items for your little one's nursery. The quality of their products is top-notch, reflecting the brand's reputation for excellence.
While some items may come with a higher price tag, the option for group gifting enables your guests to contribute to more substantial gifts, ensuring you get what you truly desire for your baby. The Crate & Barrel app is a convenient addition, allowing you to manage your registry on the go, update it in real-time, and receive notifications when gifts are purchased.
One standout feature is the Thank You Manager, which streamlines the process of sending appreciation to your loved ones for their generous gifts. Additionally, Crate & Barrel's partnership with Baby2Baby allows registrants to add individual donation amounts to their gift list, encouraging friends and family to contribute to a charitable cause. The registry completion discount of 15 percent is in line with other standard policies, giving you the opportunity to purchase any remaining items on your list at a reduced cost.
Pros
Group gifting option for higher-priced items.
Convenient and user-friendly mobile app.
Thank You Manager simplifies tracking gift givers.
Cons
Limited clothing options and essentials.
Higher price point for quality products.
Limited physical store locations for in-person shopping and returns.
Crate & Barrel Visit Site
10. The Tot
Return Policy: 90 days from the date of your event
Shipping Policy: Free standard shipping on all orders over $75
Completion Discount: 15%
Universal registry: No
The Tot offers a baby registry experience that combines user-friendliness with a deep commitment to safety and sustainability.Navigating the website is a breeze, and their pre-curated lists make selecting essential items a confident and stress-free process.
With helpful registry specialists and pre-populated starter registries,The Tot makes sure you're fully supported in creating a personalized registry that reflects your style and preferences. Although some items might be on the pricier side, the emphasis on quality and eco-consciousness makes it a worthwhile investment for parents seeking the best for their baby and the environment.
The Tot offers valuable perks, including a 15% completion discount, a gift tracker and thank you list creator, and a generous welcome box filled with $100 worth of non-toxic items, adding even more value to this exceptional baby registry.
Pros
team of experts curates their product selection
every product is thoroughly tested for non-toxicity and eco-friendliness.
Site offers a wealth of educational resources for new parents
Cons
physical store locations are limited
Restricted availability for international users

The Tot Visit Site
Join a Registry Today
Baby gift registries take care of the hassle and give you an extra hand in making sure that you have the supplies (and extras) you need when the baby arrives. You get to customize it, ensuring that you won't be re-gifting anything or leaving a toaster to collect dust in the attic.

With online gift registries, you also make it easier for your loved ones, who don't have to worry that they'll drop the ball and waste their money on a gift you don't need.

Best of all, leading online gift registries have wide selections and are easy for anyone to use. There's really no reason not to give it a shot.
You May Also Like These Top 10 Lists: