Workout Videos on YouTube: Which Are the Best Channels to Follow?
We explore what differentiates between the leading YouTube fitness channels and see which ones can help you achieve your fitness goals from home if you're social distancing.
Once you know how to choose the best YouTube fitness channel, it's time to start your fitness journey. Simply follow the fitness channel that you feel is the right one for you and you'll surely achieve your fitness goals in no time.
1. FitnessBlender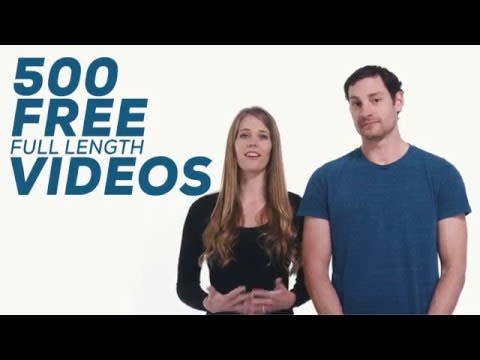 If you are just starting out and want an easy entry into online workouts then you would be wiser to start with some basic beginner level exercises with FitnessBlender for developing overall strength.

Husband and wife team Daniel & Kell believe that smart workouts and healthy whole foods can improve your health, quality of life, and body. They specialize in sharing unbiased workout, nutrition, and health information with their growing nunber of followers.
2. BeFit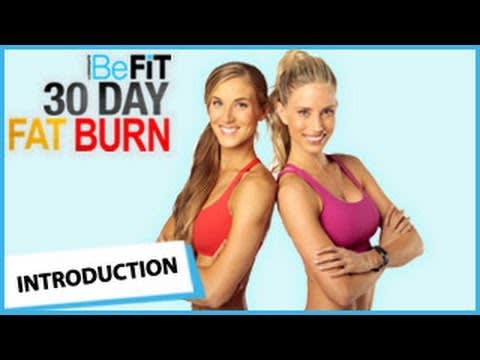 If you've been living a sedentary life up to now, the high intensity cardio and strength training of BeFit may not be your cup of tea. However, if you're willing to take your fitness goals to the next level, this YouTube workout channel is for you.

With the help of top celebrity fitness trainers like Jane Fonda, Denise Austin, Keaira LaShae and Billy Blanks Jr., BeFit is all about result driven workouts that can help you slim your waistline or tone up your abs, arms and legs.
3. Blogilates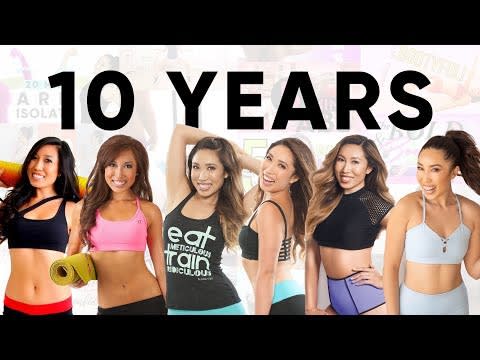 Is getting a toned body your primary goal? Are you looking at developing a killer six-pack? These are the initial questions that you must ask yourself before even turning on the Wi-Fi. This is crucial because, each fitness channel has its own area of specialization.

For example, while Blogilates focuses on body positivity and overall fitness and is easily one of the best pilates YouTube channels around. So, if you are looking at losing some extra weight and improving your quality of life in general, Blogilates can be your best choice. certified fitness instructor Cassey Ho aka Blogilates wil guide you through full length POP Pilates, PIIT28 and fun Bootcamp Sculpting workouts.
4. Tone It Up
Tone It Up can be a great choice if you want to tone your body and get in shape. Trainers Karena Dawn and Katrina Scott are not only incredible workout coaches, they are also best friends and they post daily plans combining multiple videos from the channel to create a full workout.
5. XHitDaily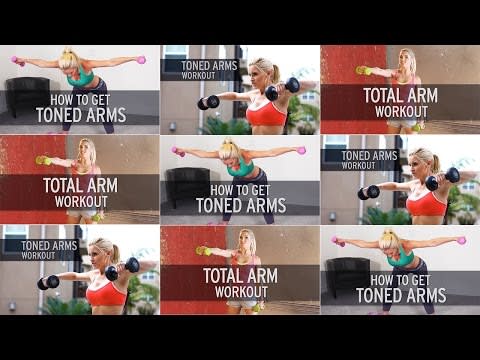 XHitDaily is perfect for body part specific exercises that you can perform daily. This channel as all about getting into a daily routine and focusing on different body parts each time. The experienced trainers are on hand to guide you through the easy-to-follow exercises.
6. Yoga With Adriene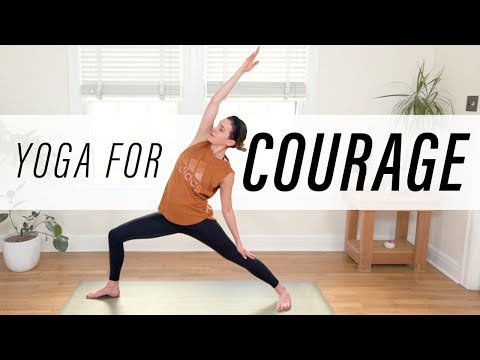 Yoga With Adriene is your best option if you are seeking holistic physical and mental wellbeing. Adriene Mishler is a yoga instructor based in Texas and her videos feature a mix of calming practicies focusing on anxiety and general mindfulness as well as intense physical yoga sessions that are a workout in themselves.
Adriene is also an actress and makes sure to live by her famous motto of "Find What Feels Good" in all her videos.
7. PopSugarFitness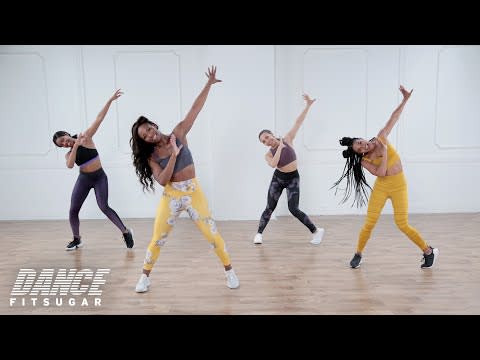 POPSUGAR Fitness can be a great choice if you want to tone your body and have fun while doing it. If offers fresh fitness tutorials, workouts, and exercises that will not only help you keep in shape, but also releive stress and live a more healthy lifestyle. Host Anna Renderer will encourage you to sweat alongside fitness experts and Hollywood's hottest celebrity trainers. If you're into the latest fitness trends and want to stay updated with crazes such as the Victoria's Secret workout and the Bar Method, then this is the channel for you.
8. Jessica SmithTV
Once you develop strength and attain a moderate fitness level, you can opt for high intensity training programs with the likes of Jessica Smith TV, who is one of the best fitness youtubers in the business. Jessica, who has over 20 years of experience and is a certified wellness coach, trainer, and instructor, is all about providing common sense fitness, advice and support. Jessica doesn't run the classes alone - she always has her trusted sidekick, Peanut the French bulldog who will help you feel inspired.
9. ScottHermanFitness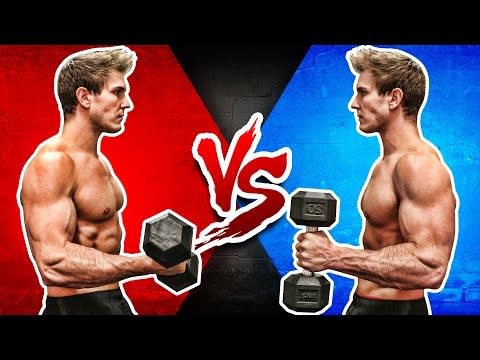 10. HASfit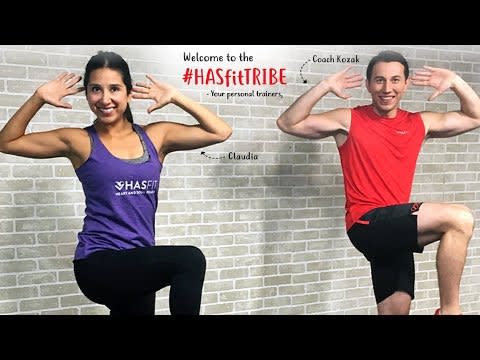 HASfit is a great all-round choice and offers free workout routines and complete fitness programs for all goals and fitness levels. No matter how much experience you have, this channel offers something for everyone, and there's no commitment at all because it's entirely free. It offers over 1,000 full length, free workout routines and complete 30 - 90 day fitness programsand the workout plans include exercise routines, meal plans, and the best motivation to keep you moving forward.
How to Choose the Best YouTube Workouts for You
If staying fit and looking fabulous is what you are aiming at, then working out regularly is a must. But, hitting the gym is not always a convenient option, is it? Firstly, with social distancing because of fears over the coronavirus, many of us our finding ourselves at home not being able to hit the gym even if we'd like to. Secondly, even when things do get back to normal, who has the time to commute to and from a gym on a regular basis? If these are the reasons preventing you from achieving your fitness goals, then following a YouTube fitness channel and working out at home is definitely a good alternative to consider.
Now, don't fret if you are confused about which YouTube fitness channel to follow, we can help narrow down the better fitness channels for you. Here are the basic criteria to consider before you zero in on a fitness channel to follow.
Consider Your Goals
Every single body is different and so are its needs. Thus, it's essential to evaluate your fitness goals before you start following any fitness regime. Are you hoping to shed some extra pounds? Do you want to improve your overall fitness level? Is getting a toned body your primary goal? Are you looking at developing a killer six-pack? These are the initial questions that you must ask yourself before even turning on the Wi-Fi.
Consider Your Fitness Level
Working out is essential for improving your fitness level. However, not understanding or accommodating your body's strengths and weaknesses can lead to serious injuries and long-term predicaments. In a gym or in a one-on-one personal training session, your trainer can assess your fitness level and start with exercises that are appropriate for your body. Once your body gets used to the routine and starts getting stronger, you can gradually increase the intensity of your workouts. This however is not possible when you are working out with a YouTube fitness channel. Thus, the task of assessing your strengths and weaknesses falls on your shoulders alone.
Give Priority to What Interests You
Sticking to the workout regime is the key to achieving your fitness goals. No matter how great the fitness channel is or how effective the workouts are, it will all be for nothing if you don't follow them regularly. This is why, it is of the utmost importance to follow a fitness channel that aligns with your interests. If you are more interested in yoga, then Yoga with Adriene should be the YouTube fitness channel for you to follow. If music and dance get you moving, then a channel such as Blogilates that combines fun, music and dance steps with workouts is your perfect choice.
Consider the Prerequisites
Most of the top ten (10) YouTube fitness channels offer workout programs that require no equipment. However, there are some like Strength Camp, Six Pack Shortcuts and Body Rock which recommend using various types of equipment for weight lifting and strength training. Whether you have the recommended equipment at your disposal or alternately, whether you want to even invest in said equipment, is one factor that you need to consider.
Credibility of the Trainers
YouTube being a free-for-all video platform is flooded with fitness channels run by self-proclaimed trainers. But, following a fitness expert who has inadequate training or experience in the field can result in ruined health and long-term injuries. So, it is crucial that you check the credibility of the trainers before deciding on following a fitness channel. The top YouTube Fitness channels listed here are run by certified fitness experts and thus offer you a safe, scientific and effective way of achieving your fitness goals.