One thing that hasn't been shot by Coronavirus though, is gift-giving. A practice as old as time, we love giving and getting gifts. Having a hard time picking out that special something for that special someone because all the stores are closed? Skip the shopping mall blues, and check out ten stellar virtual gifts you can get online.
1. Online Subscriptions
Subscriptions are possibly the coolest gifts you could get someone. For one thing, they're the gift that keeps on giving since they're recurring subscriptions. For another, there's a best of the month subscription option for just about anything you could dream of under the sun. Here are some of our favorites, but feel free to think outside the subscription box:
Wine, beer, or other alcohol
Chocolate
Socks
Accessories
Books
Music (Vinyl Post Record Club, baby!)
2. Cameo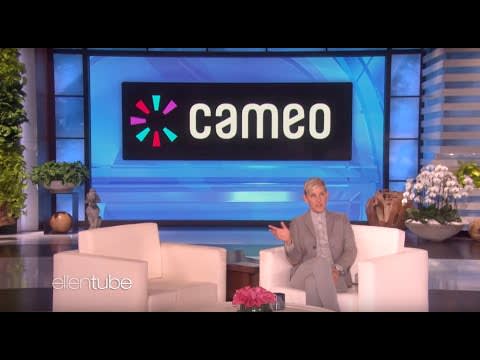 Is your bestie a closet Pigeons Playing Ping Pong fan? Or maybe they can't get enough of the Kevin McDonald variety of humor. Whatever their penchant, Cameo has the best gift to show them how much you really care.
From actors to athletes, comedians, musicians, and more, Cameo has all the celebs you love. They'll send your friend a shout out for whatever the occasion. Via the app, you can personalize a message to a friend or family member. Then the celebrity of your choice will send out the recorded message for your friend to fawn over. It's an awesome way to gift someone their favorite talent and get a lil bit closer, especially during these distancing times.
3. Online Classes
Knowledge is power. And besides that, it's just a lot of fun to learn something new! If someone you know has ever been interested in picking up a skill, hobby, or even a new career, this is the time to do it. Today, you can give someone the gift of knowledge and experience via some of the greatest teachers and learning systems in the world without ever leaving the house. Here are a few top-rated online learning venues that you can surprise someone with for a birthday, anniversary, or just to say I miss you!:
Masterclasses
MindValley
Headspace
Udemy
Skillshare
Coursera
LinkedIn Learning
4. Grocery Deliveries
Knowledge may be the food of the soul, Plato, but food is the food of the body! We all gotta eat, but who wants to go out during this raging pandemic? And that's if your local grocery store is even open. And what hours are available? What types of restrictions are there? And do you even have time if you have some kids out of school and your schedule turned upside??
Bottom line, you've got to eat, and getting to the store is a pain in the asterix. Well, wouldn't it be a thoughtful gift if you sent your struggling friend a big fat grocery order straight to their house? No lines, no hassle, and no social distancing restrictions. Just all the food you could ask for, packaged, hauled out, and delivered to your door. Marry me! Here are a few online grocery delivery services to get your virtual gift off the ground:
Albertsons
Instacart
Shipt
Fresh Direct
Peapod
HungryRoot
Thrive Market
Target
Amazon Fresh
Walmart
5. Meal Delivery Services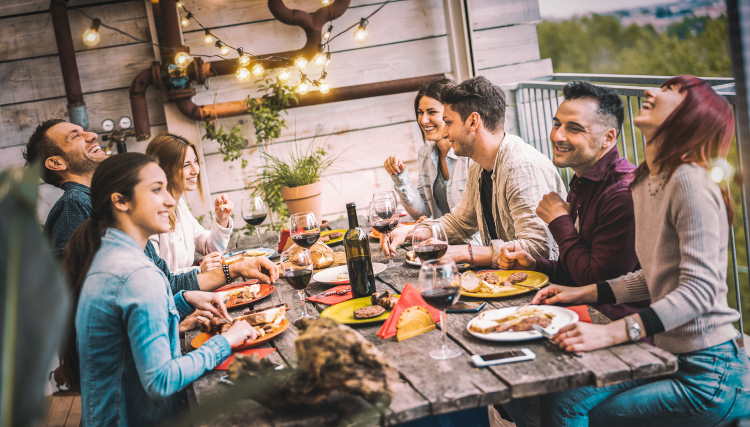 Ok, so you have the groceries, but now what? For some people cooking is the last thing on their mind at the end of the day. With so much going on in life right now, it's getting harder and harder to take care of yourself and eat right. But during COVID-19, it's even more important to maintain healthy eating habits when you're being less active. Enter meal delivery services. There's two ways to go with this. You can play it safe, order from their favorite take-out menu, and have it delivered to their door. Happy birthday, Happy Meal!
Or you can be a little more creative and go with a meal delivery service. This subscription gives your friend a month (or however long you sign up for) of good eats made up of an eclectic base menu from all over the world. You can even get meal kits delivered if your friend enjoys the culinary arts! Meal delivery kits come with all the ingredients you need portioned out and ready to toss together. Ready-made meals are even faster. Just heat and eat! Which is why sending someone a digital meal is one of the best gifts you can give.
6. Virtual Gym
A lot of people are feeling the weight of Coronavirus...literally! If your friend is in need of some trimming down, help them out with a subtle virtual gym membership gift. Truthfully, even if weight isn't an issue, we could all use a bit more movement in our lives, particularly with all the lockdown regulations in place. So a gym membership that you can utilize from your own house is just the thing to get moving, have some fun, and maybe even get in shape. Test out a few of these options to give to your friend:
Gaia
Tracy Anderson
Daily Burn
Peloton
Fiit
Kayla Itsines
Scott Laidler
Mirror
7. Audible Membership
Books are the windows to other worlds. With a good book, we can be anyone, do anything, go anywhere. Books are enlightening, entertaining, and enchanting. Yes, as Carl Sagan said, "To hear the voice of another person...to read is to voyage through time." and Jhumpa Lahiri was truly spot-on with the words, "They let you travel without moving your feet." Books are an incredible journey, and Audible is an immeasurable gift that your reader friend will cherish immensely. Other audiobook and library apps include:
Google Play Books
LibriVox
Libby
Kobo
Oodles
Kindle
Apple Books
8. Gift Cards
Snore! We know gift cards aren't the most creative gift you can give someone. But they actually hold a lot of virtue, especially right now. For one thing, your friend isn't limited to your taste or gift choice. They can choose whatever they really want to buy. That's the best gift of all! Plus, during lockdowns and other restrictions, you can easily buy gift cards online, have your friends shop online, and have the gifts delivered to their door. No going out, no stressing out. Here are some of our fave gift card ideas:
Happy You gift card
Amazon gift card
Visa gift card
XBox gift card
AMC Theatre gift card
DSW gift card
Brooklinen gift card
Feliz Navidad Walmart gift card
DoorDash gift card
Sephora gift card
9. Virtual Escape Room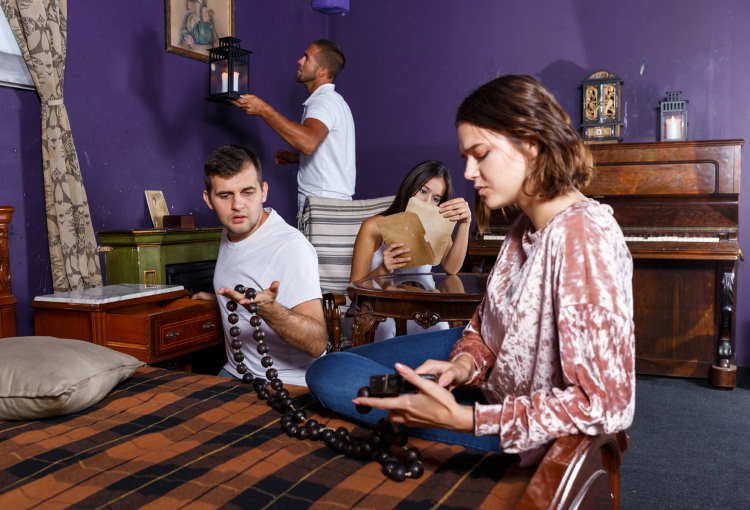 This is an epic birthday gift (or any other occasion gift). Escape rooms are super fun, challenging, and a great way for a few friends to enjoy some time together. Just because you can't get out doesn't mean the fun has to stop. Virtual escape rooms are the newest trend. They'll let you have all the excitement and entertainment value of a real room without having to go out (save on parking!).
10. Flowers
Here's one that never gets old: Send some flowers! But give it a modern twist with some cool bouquets that balk tradition and bring new flavor to the entire concept of floral arrangements. Urban Stems, BloomsyBox, Farmgirl Flowers, or Lula's Garden. These bouquets are simply breathtaking and truly something special!
Giving Gifts in the Digital Era
While in-person shopping and face-to-face meet-ups might be dead, the art of giving lives on! Check out any of these digital gift ideas and explore your options for keeping the bond alive with your boyfriend, girlfriend, or loved one even while you're oh so far apart.