In a Nutshell
The LetsGetChecked Coronavirus test is simple and straightforward. It can be self-administered from home, and the package includes a next-day UPS return envelope. The non-invasive lower-nasal swab is comfortable to use, and results from the test are typically made available within 24-72 hours. It's a great choice for anybody who feels comfortable administering their own test and is looking for quick results at a reasonable price.
pros
Non-invasive lower-nasal swab
Online results in as little as 24 hours
Includes official lab report
cons
PCR (active infection) only
Not covered by all insurers (FSA/HSA accepted)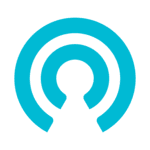 LetsGetChecked Visit Site
Telephone call with the nursing team; video walkthrough of your results; online guide for self-isolation and distancing.
Why Go With LetsGetChecked
LetsGetChecked is a good choice for anybody looking for simplicity and speed. All tests are delivered with a UPS next-day air-return envelope, so you can send your test without waiting in any lines or having to go to an agency or lab.
The results are usually delivered within 72 hours, and often in as few as 24. You can follow your test online, and get notified by SMS when your results are ready.
Comfort is another good reason to opt for LetsGetChecked. The PCR test is done with a shallow nasal swab, rather than the invasive swab used by hospitals.
What it Tests For
LetsGetChecked is an RT-PCR (reverse transcriptase - polymerase chain reaction) test, which means that it tests for the presence of Coronavirus in your system. It is the most accurate method currently available for detecting Coronavirus, and is much faster and less prone to error than other available virus isolation methods.
Because it tests for viral presence and not antibodies, however, it cannot detect previous infections. This is of little consequence for most people who order the test, however. If you're interested in knowing whether you currently have Coronavirus, an RT-PCR test is ideal.
How it Works
Before ordering a kit, you'll need to answer a quick online questionnaire to determine your eligibility. If eligible, you can continue with your order. The self-administration is relatively simple and far less invasive than hospital tests. You can then return the test using the included UPS envelope. The sample is sent to a CLIA-certified lab for analysis.
Results are made available online typically within 24-72 hours, rarely longer. After your test, you have a few support options if needed, including a call with the nursing team and online guides for self-isolation.
What's in the Box?
The LetsGetChecked box includes a nasal swab, sample transport tube, biohazard bag for sample delivery, a return label, and set of instructions.
Screening Process
The screening process is simple and involves answering a few questions online. To qualify, you must have some mild symptoms or have been exposed to COVID-19, and be at least 18 years old.
If you have severe symptoms, you cannot qualify for the test, and should instead seek medical attention. The screening process also involves verifying pre-existing conditions which may put you at risk, like chronic kidney disease or obesity.
You'll also be asked your sex (male or female), date of birth, and then to indicate your symptoms: None, Mild or Severe. If you pass the screening test, you can order your test.
Collection Process
The sample collection process is simple and non-invasive. Before starting, be sure to read all the instructions and warnings. Contact UPS to arrange a pick-up before collecting your sample, and only do so on the day for which your pick-up is scheduled. (This means you shouldn't do your sample collection on a weekend.)
You'll also need to activate your test online before continuing—your activation code is included on a card in the box, along with the website where you'll enter this information. Be sure to fill in the lab sticker on the biohazard bag as well.
After thoroughly washing and drying your hands, open the collection tube, being careful not to spill the contents. Open the swab package (without touching the tip or putting it down). The swab is to be inserted into each nostril until you feel gentle resistance (don't force the swab any further in), and rotated for at least 10 seconds. Place the swab into the transport tube, making sure it's fully immersed in liquid. Snap the swab at the scored line, and tightly screw the lid back onto the tube.
How Long for Results?
Results are typically ready within 24-72 hours, although depending upon your location and demand, there may be short delays.
Report Features
Your results will be made available to you online, and you'll be notified by email or SMS when they're ready. The report contains information on your test, including the name of the test (in this case, RT-PCR test for COVID-19), the testing date, results summary, and test provider.
If you need help understanding the test results, you'll find a video walkthrough on the website, and can contact LetsGetChecked online.
Follow-Up Support
LetsGetChecked offers additional follow-up support by telephone; you can arrange a call to speak with a member of the nursing team. You'll also be provided with a printable fact sheet regarding your test, and a variety of online guides for self-isolation and social distancing, in the event of a positive test result.
Pricing
The total cost of the LetsGetChecked Coronavirus test kit is $119. This includes an addressed UPS next-day air-return shipping label, to send back your sample for analysis. There are no other fees.
Confidentiality
LetsGetChecked anonymizes data to maintain the privacy of its customers, and guarantees that it will never share your information with a third party. The company is also compliant with HIPAA regulations, which govern the treatment and use of your medical records and other personal health information.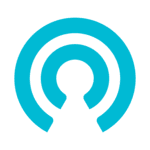 LetsGetChecked Visit Site
Customer Support
You can contact LetsGetChecked for support by filling out the online customer support form. There is also a small but helpful FAQ section on the Coronavirus testing page itself, plus a larger FAQ section with articles on a variety of topics, like ordering & paying, discretion & privacy, understanding your results, and more.
Bottom Line
LetsGetChecked offers a number of advantages over competitors. It has a relatively fast turn-around, and the $119 pricetag, on par with similar tests, includes next-day return UPS shipping, so it's easy to send your test back. Sample collection is non invasive and can be self-administered, which is a convenience. While there's no option for rush testing, your results are typically ready within 24-72 hours.
This is a good option for people who feel comfortable doing the test independently, and are looking for speed and convenience.
Test