March brings us a lot of new products in stores and online. Retailers are looking forward to spring and summer, and a lot of us are planning vacations.
What does that mean for us as consumers? For one, we have a new list of what deals we can all get in March! Take a look at our consumer tips and be sure to keep these ideas in the back of your mind as you're out shopping or searching for deals this month online.
1. Winter Clearance, Specifically Outdoor Gear and Boots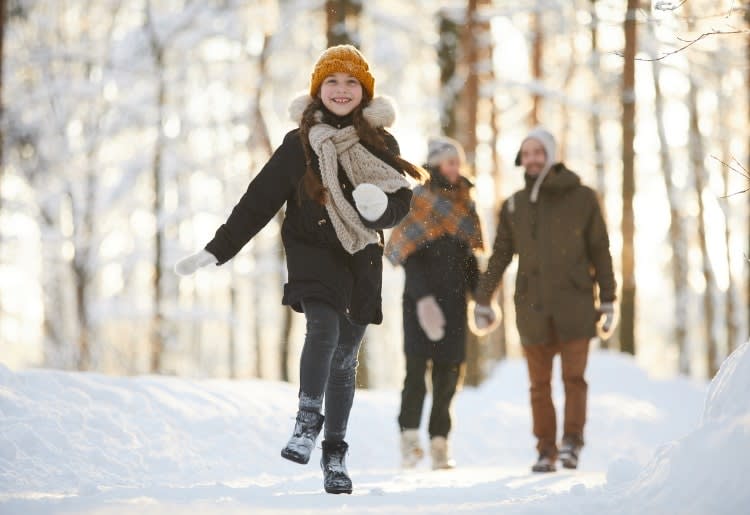 Unsurprisingly, stores are clearing out the rest of the season's winter apparel and accessories as March arrives. This means not only is winter gear on sale, but it's probably going to be marked down drastically.
Look for items marked down 75% and more off the retail price. Some stores have large racks of mixed items, but if you have some time to look through it you can end up paying cents on the dollar. You'll also see a lot of "Buy 1/Get 1 Free" or even "Buy 1/Get 2 Free" deals on clearance shoes as they clear out winter stock. This is a great time to buy boots, which are in general a little higher in price than regular dress shoes.
2. Valentine's Day Clearance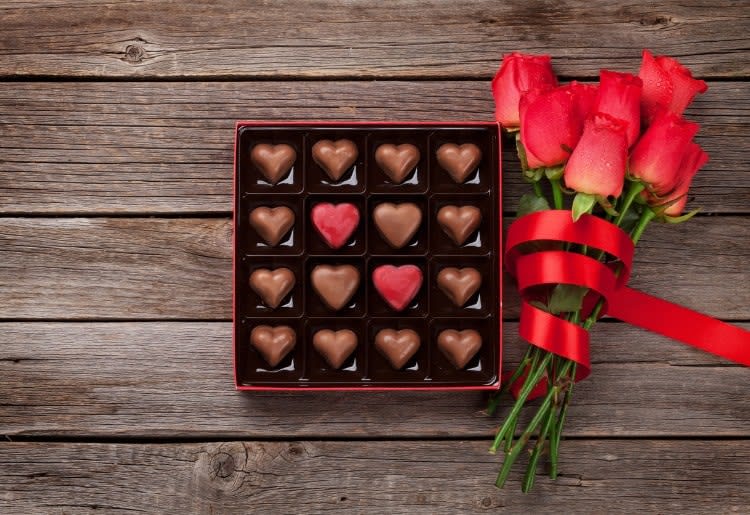 Valentine's Day products come and go quickly! One minute there are aisles of Valentine's themed candies, decor and more, and then the St. Patrick's Day and Easter themed products show up.
Even if you're not planning to buy more chocolate after Valentine's is over, be sure to check out those clearance aisles for products marked down well over 75% off. I even spotted 90% off Valentine's items at the close of February.
Decor, kitchen items, and even paper products are often left over weeks after Valentine's Day. Look for sale items that can be used year-around or repurposed.
3. Fruits and Vegetables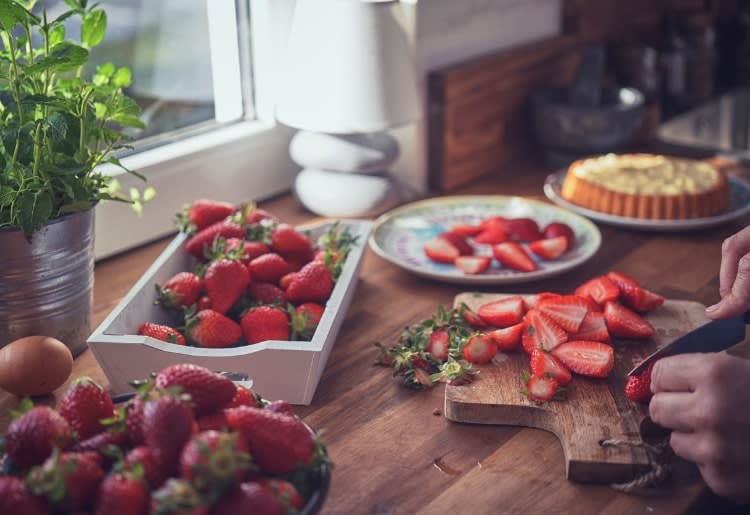 As we near spring, certain fruits and vegetables are already coming into season in warm climates. It's a great time to enjoy fresh produce at lower prices than in the winter.
For example, strawberries are popular around Valentine's Day, and are usually at full price throughout February. Fast forward to March, and you can find much better strawberries for lower prices in stores. Be sure not to skip the produce section any time you're grocery shopping.
4. Ham and Eggs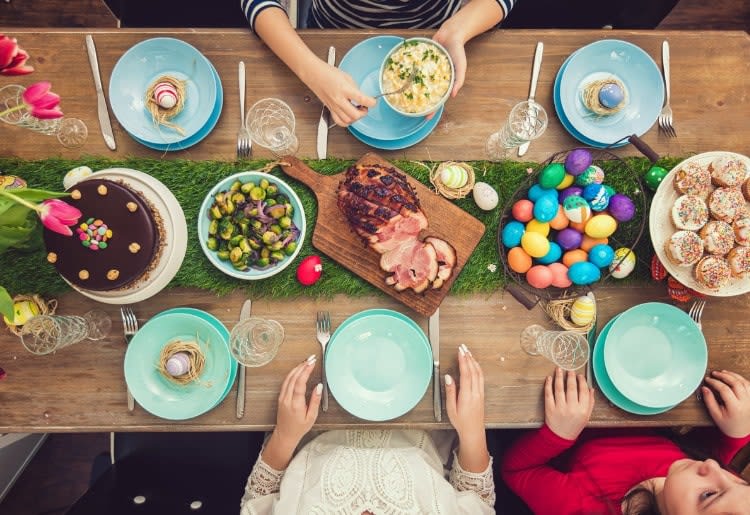 March and April -leading up to Easter and shortly thereafter- are my absolute favorite months to stock up on eggs. We enjoy more breakfasts with eggs and typically will eat more of them with other meals as well. While egg prices vary all year, we can count on great deals around Easter.
The demand for eggs goes up with Easter egg painting, Deviled Eggs, and for special holiday dinners. I actually look for the larger boxes of 2 or more dozen, packaged together. A note of caution: check expiration dates on packaging and look for damaged eggs before you buy.
Hams are also readily available around Easter. We can find great, high-value coupons for prepared hams, and also sales on grocery store hams. After Easter is a good time to look for sales on hams, especially those smaller cuts like ham steaks and chopped hams. Ham freezes well if packaged properly in freezer-safe containers or bags!
5. Spring Decor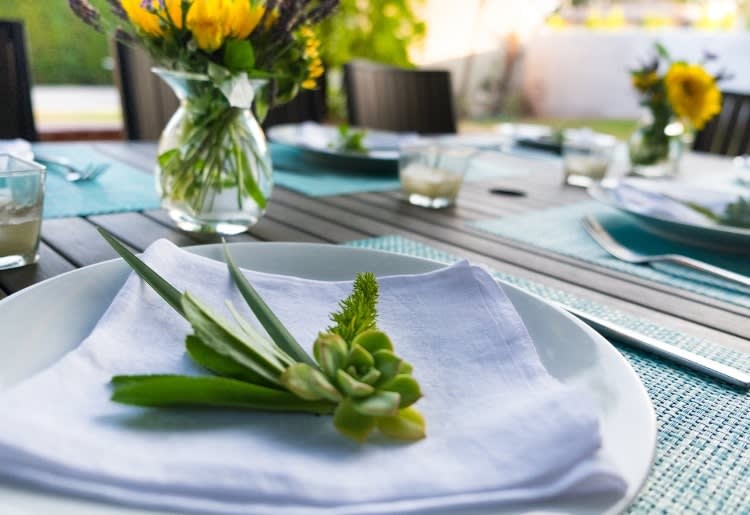 Spring decor, both indoor and outdoor, starts to really show up in stores in March. Craft stores start rotating sale items almost immediately, so you can still get nice deals on spring decor in March.
The nice thing about spring decor is that much of it offers fresh colors, greenery, and an airy feel, which is a great look for your home any time of year. March is a great time to collect a few items for the home if you are shopping for any general decor.

6. Seafood Sales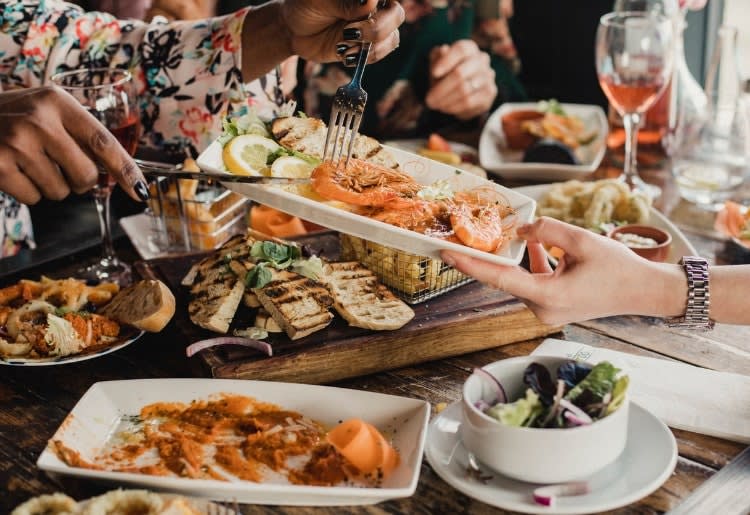 Every year before Easter, many grocery stores have a big seafood sale. If you love seafood at home but aren't always able to fit it in the budget, March is a great time to look for sales and to stock up your freezer.
Even if you don't see exactly what you're looking for on the shelf, visit the fish and seafood counter and ask which seafood is on sale. You may be surprised at what you can afford, and of course it's much more frugal than eating out at a seafood restaurant.
7. Venues for Special Occasions and Wedding Products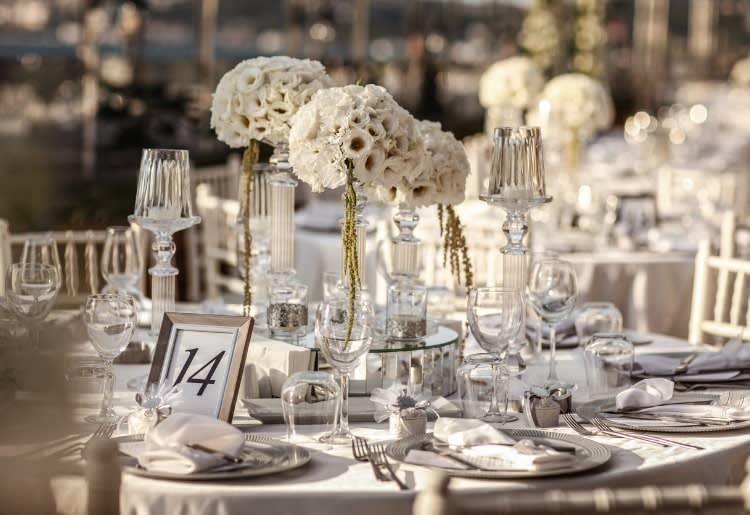 If you're planning an event such as a graduation party, small wedding, or any other event you need a venue booked for, look at prices in March. For one, many venues will book up fast at this point. And, you can avoid late fees and possibly higher pricing that you may find if you try to book later.
Venue pricing usually has to do with the date booked, so you may not be able to get away from the more expensive rates of spring and summer. However, if you did get engaged over the holidays or have a big event coming up, put this one on your list ASAP.
8. Vacation Planning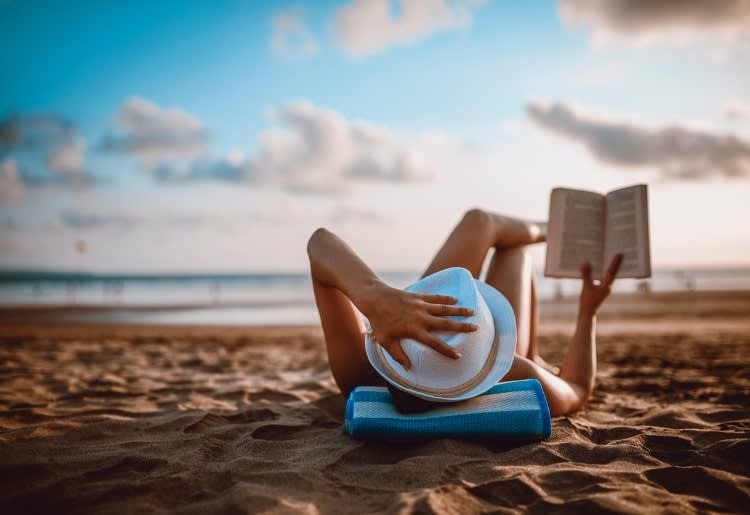 If you're planning a trip for summer, March is a good time to actually book your flight. Prices increase a lot if you're within the 6-week mark till departure! A few money-saving tips on booking flights include:
Look for departure dates or return dates during the week. Weekends are almost always going to cost you more.
Beware of those budget travel sites and airlines. Although you can score some pretty great deals, read all that fine print. They may end up costing as much or more with all the included small fees! Watch out for baggage limits and check-in fees.
Make a phone call. Online rates provide the customer with lots of convenience, but by talking to a customer service representative with your travel company or airline you may actually find a better deal.
Above all, plan early. March is a good time to make solid plans for a June or July vacation!
9. Basketball and March Madness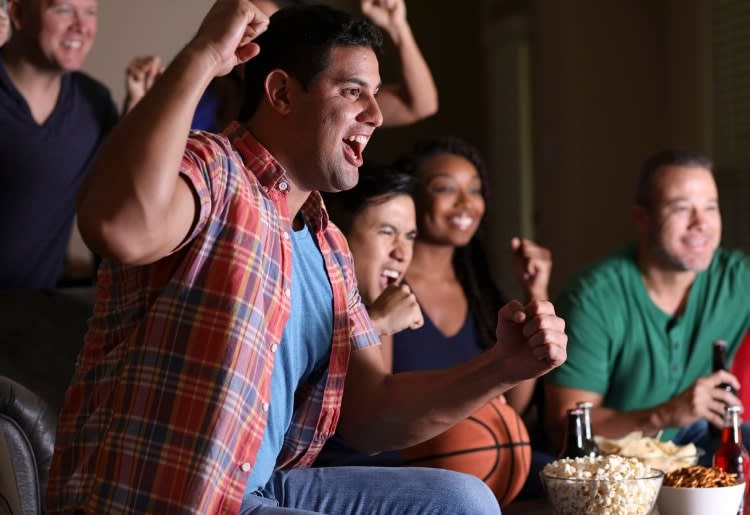 March Madness brings a lot of attention to basketball. Just like with January and the Super Bowl, there are lots of party food deals in grocery stores. Chips, dips, frozen finger foods, and more are on sale during March.
If you have a basketball fan at home, you can also use March Madness as a good time to stock up on basketball themed party supplies. There will be a lot more variety in stores during this time of year, compared to the rest of the year!
10. March Is National Frozen Food Month
Knowing this fact can help you snag a few extra deals in grocery stores during March! Look for specials on the frozen food aisles, especially with items that you will need to buy later anyway!
Frozen Vegetables are great to stock up on. You can enjoy them all spring and summer as the weather gets warm enough to cook outdoors.
Get It While It's Hot
Use these tips to be aware of which items to look for in particular in March. Although there are no major holidays in March, it's a surprisingly good time to find sale items in stores and online. Even small savings can add up.
As always, happy shopping!