April brings warmer weather and of course springtime gardens and outdoor activities. It's also a perfect month to save money on certain groceries, as well as goods and services.
Here are the top things to buy in April, so add these to your list!
Seasonal Fruit & Vegetables
Baking Supplies
Ham & Eggs
Spring Cleaning & Home Improvement
Candy Clearance
Tax Prep for Free or Cheap
Car Care Month
Cookware Sets
Winter Apparel Clearance
Don't Forget the Thrift Store
You may also like:
Best Mail Order Food Companies
1. Seasonal Fruit & Vegetables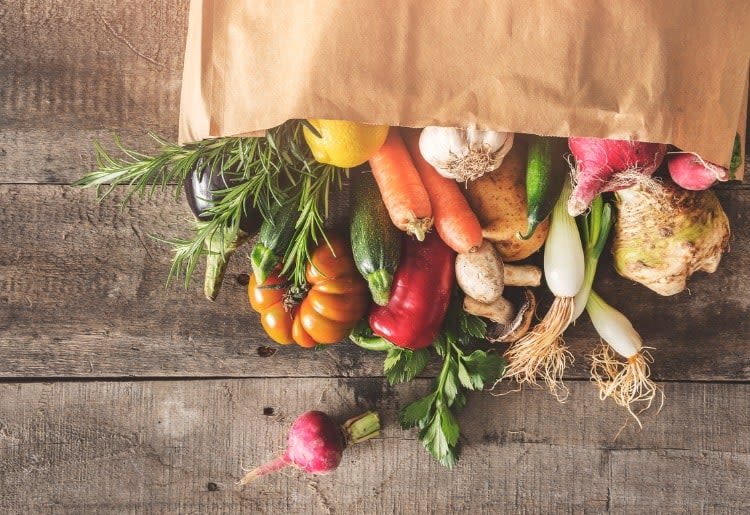 As the weather warms up, shoppers will see a larger variety of good quality fresh fruits and vegetables in grocery stores. Specifically, look for pineapple at great prices, and better quality and size, than available during the winter months.
Also save on Easter dinner favorites like artichokes and asparagus. Finding asparagus on sale will save you several dollars, as this seasonal favorite can be on the more pricey side if you're paying full price! Also, during the spring you will have better quality available.
Other produce to seek out in April includes lettuce, zucchini and rhubarb. You can find spring peas and strawberries, which are also popular for Easter. Mangoes are better quality in the spring, however stone-fruits (such as peaches, plums, and cherries) become sweeter later in the season, so keep that in mind if you see some early-bird versions in stock.
2. Baking Supplies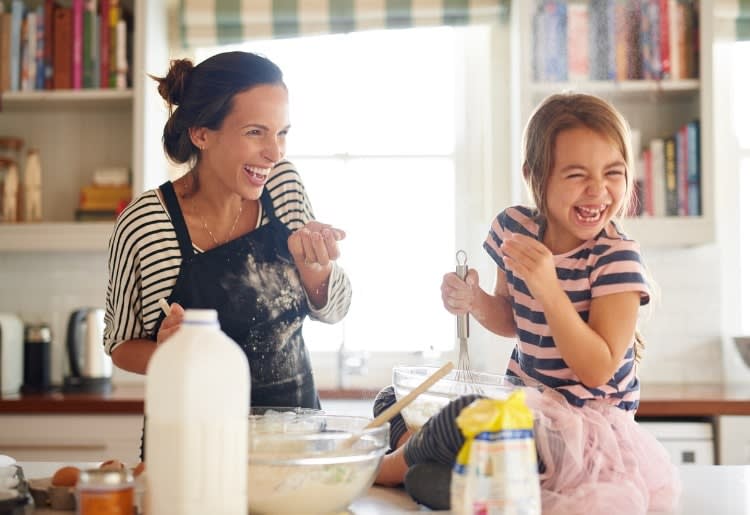 Although Easter isn't as well known as Thanksgiving for being a baking and cooking holiday, you can find great prices on baking goods in April. Think basics like flour, sugars, cornmeal and even ready-made baked goods such as dinner rolls.
Easter brunches are popular, so it follows that breakfast ingredients are priced better this time of year too! Keep an eye out for pastry crusts, ready-made pie crusts and cinnamon roll ingredients.
3. Ham & Eggs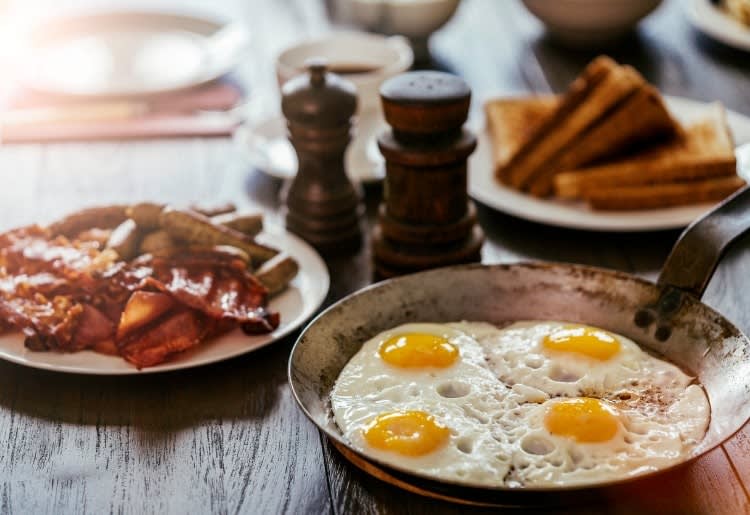 March and April are the best time of year to stock up on eggs. The price varies widely by region on this, and it also fluctuates during the year. But grocers are ready to sell eggs in larger quantities around Easter — for better prices! After the holiday, look for deals on packs of anywhere from 2 to 5 dozen eggs.
As with eggs, hams will go on sale around Easter. Shopping advice here is not to stock up on these until *after* Easter.
Ham freezes well, and if you can't prepare or use a large ham, you can always ask the butcher to portion it out and package it separately.
4. Spring Cleaning & Home Improvement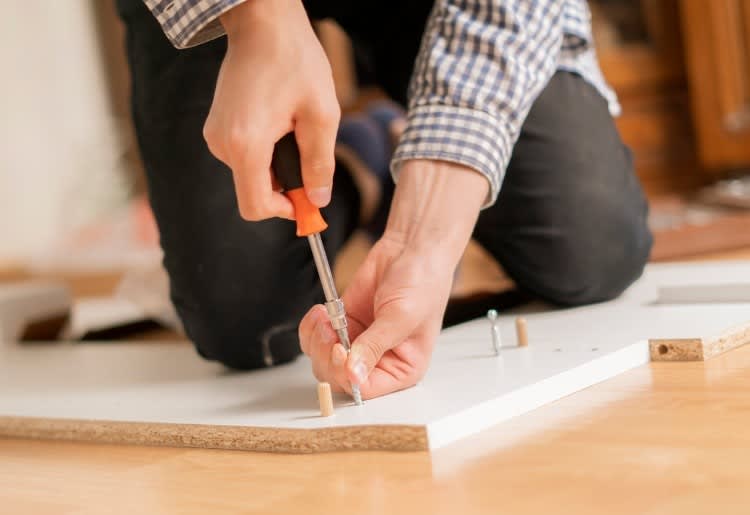 Looking to spruce up a closet, laundry room, garage, or even a larger room in the house? April is a great time to shop for larger ticket home improvement items. Look for price drops on closet and drawer/cabinet organization. Lowe's and Home Depot usually have "Spring Black Friday" sales the first week of April.
For home improvement, look for spring savings and sales on paints, flooring, and outdoor supplies. Even a 10% off sale can be a large discount when you're spending a lot of money on a big indoor or outdoor project.
And, if you qualify for military or employer discounts, don't forget to ask if you can stack your individual discount with sale prices.
5. Candy Clearance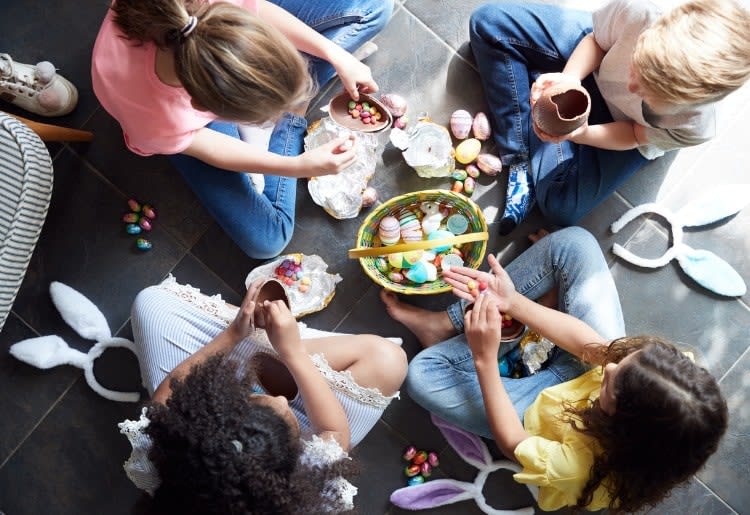 Whether or not you spent money filling those Easter baskets, clearance candy is always a sweet deal you don't want to miss. The day after Easter, expect to find 50% off candy everywhere. Get out and shop early for the best variety, if you're a serious candy-clearance fan. If not, wait at least a week for larger markdowns, 75% and up. For non-perishables like egg dye kits, cards and decor, wait till the 75-90% clearance.
One shopping hack to remember: busy areas of town will sell out of clearance more quickly! Do you have an out-of-the-way Target, Walmart, or drug store nearby? You will have a larger selection and possibly see better markdowns.
Check out top10.com's latest deals
6. Tax Prep for Free or Cheap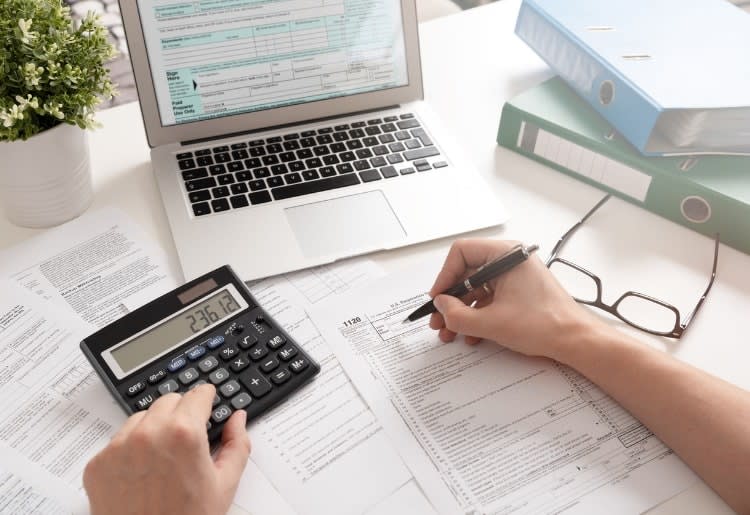 Everyone has a certain approach to tax season. Some people like to get taxes out of the way in January or as soon as possible, so this offer isn't for you. But if you're more of the last minute type, you can actually get good deals on tax prep software in April. Look for markdowns on the boxed kits, or scout out coupon codes before you purchase online software.
Remember, you can opt for the free version of H&R Block, or choose other free services. One consumer alert reminder is to make sure your online service is secure, and legitimate! Be aware of pop ups or sponsored ads.
Seniors can take advantage of free tax prep. Check with your local library or community center for a list of options.
7. Car Care Month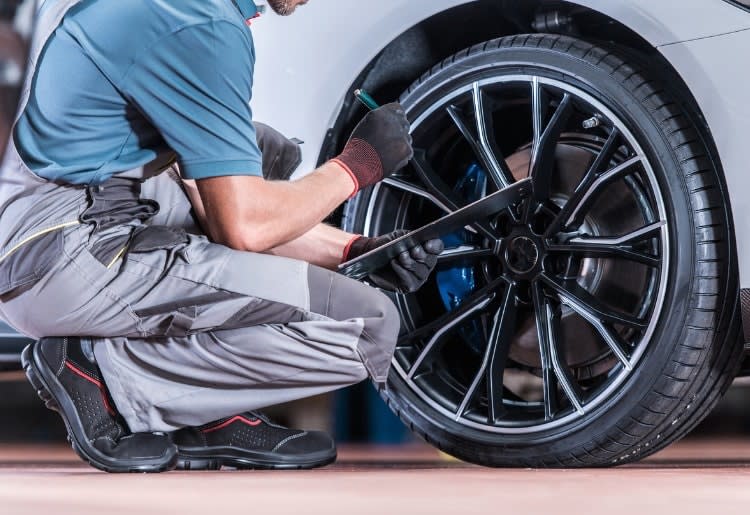 April is National Car Care Month. What does that mean for you as a consumer? Look for coupons and discounts on oil changes, tire rotation, and more.
If your dealership or auto mechanic offers car cleaning or detailing services, you may also be able to save on detailing and more. It's great to have a nice clean vehicle after all the winter rain, snow and dirt!
8. Cookware Sets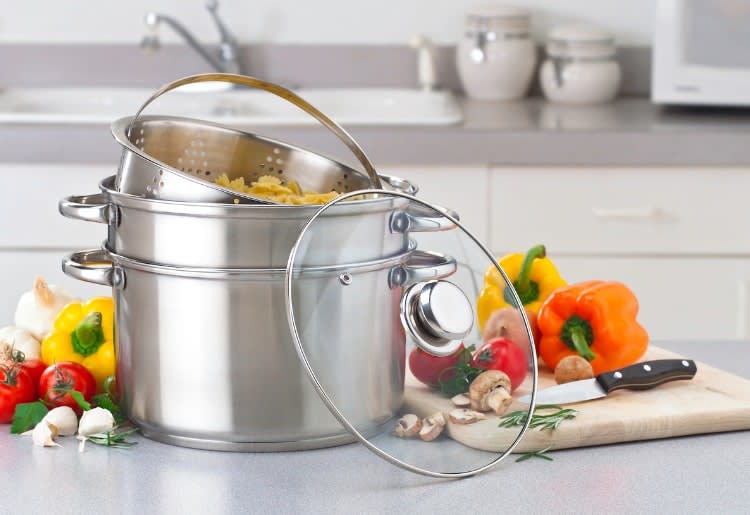 Ahead of wedding season and college graduations, you will see some great prices on dishes and cookware. Search for markdowns on items that usually don't go on sale, such as enamel cookware, larger sets of pots and pans, and dish sets.
So, if you are saving the date for a wedding this summer, a frugal tip is to shop for your wedding gift in April, rather than waiting closer to the bridal shower or wedding!
9. Winter Apparel Clearance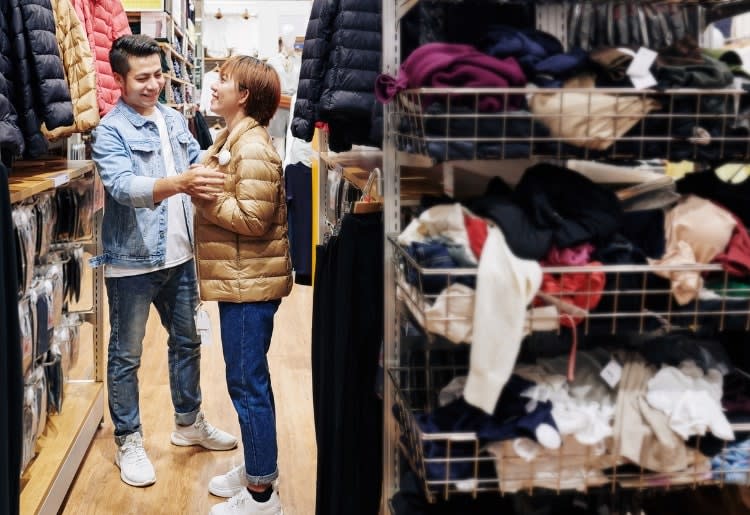 You may have walked in to department stores like JCPenney or Target, shopping for spring and Easter, to realize there is a clearance rack in the back with huge markdowns on winter merch.
You would think stores get rid of all the winter apparel way before April, but in fact, there is often still some left — and you can score deals for pennies on the dollar here!
Bigger markdowns — like 75-90% off or even those rare $1 bins — are usually toward the back, and sometimes near the dressing rooms. They will be less organized, but it's worth it if you have a few minutes to look through!
10. Don't Forget the Thrift Store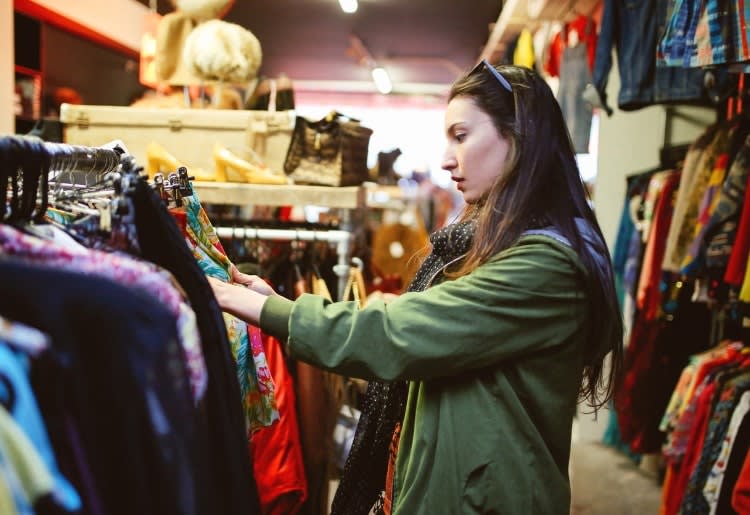 This is another shopping tip that won't go for everyone. However, if you like shopping at thrift stores, consignment, or even online "thrift" shops like ThreadUp, April is a great time to shop. With all the spring cleaning, people tend to throw out more lightly used items.
Thrift stores often have apparel, furniture and more, some with the tags still on. While spring cleaning, people tend to change decor or just want to de-clutter. You never know what your next thrift store find could be.
Kids' consignment sales are another way to save a huge amount off retail, if you have one nearby. It really stretches the budget for clothing. Typically larger cities offer consignment events.
Thanks for Reading!
April is a great time to get out and shop, whether you're ISO groceries or something for the home. Use these tips help you shop savvy and get the best prices you can this spring. Happy shopping!