Whether you are on a tight budget and can't afford the pricey cost of constant date nights out, you live somewhere with limited dating options, or you're married with kids and can't get a babysitter, the results are the same: date night is a distant memory.
But it doesn't have to be that way. Even with a limited budget, time constraints, and a small amount of options, you can have an awesome date night without ever leaving your house. Here are 10 epic stay-at-home date night ideas that will guarantee that you and your special someone have a blast, and look forward to another domestic date night soon!
Date Idea #1: Cook up a Storm!
Going out for dinner is a typical date night, but what if you can't get out? No reason to forgo a tasty dinner when you can bring the flavorful fun home with you. Explore different recipes and plan a dynamite menu that you and your beloved can cook up together.
Cooking the meal is half the fun; eating it is the other! So, you have a fun evening of enjoyable activities you can do together. And it'll cost you only a fraction of what a restaurant dinner would. Bon appetit!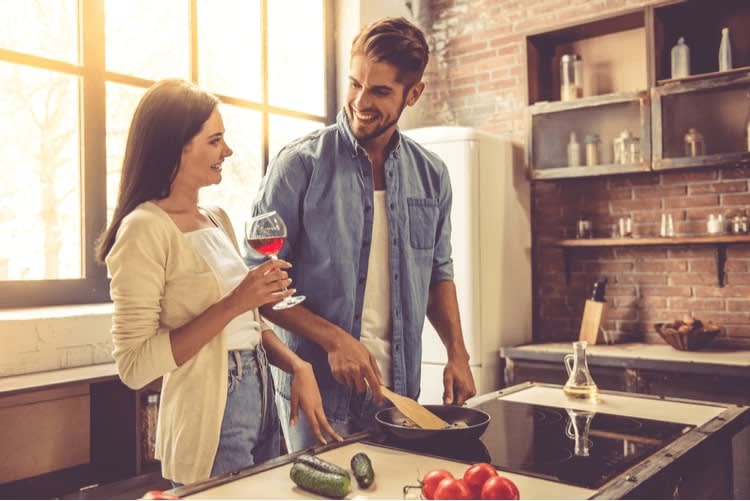 Extra credit points: Add candles for an even more romantic and magical touch.
Here's what you'll need: Top 10 Cooking Apps
Date Idea #2: Have a Movie Night
Another popular date option is going to the movies. Same problem, you just can't get out. Or maybe you don't want to fight with the parking meters. Or maybe all the good shows are sold out. Whatever. Either way, why not create a fun movie night at home? The good thing about this type of date night is that you can get all cozy in some blankets on the couch, and maybe even get into pj's for the ultimate movie night in. It's also great because you can watch more than one movie (did someone say Ocean's 11 marathon?!).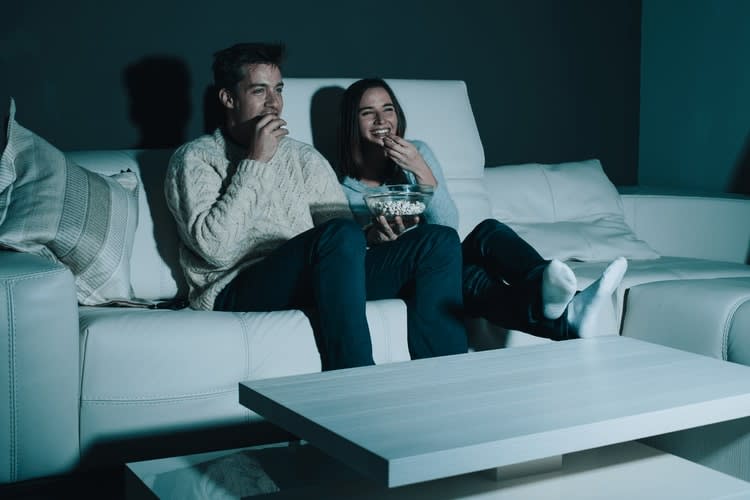 Extra credit points: Stock up on his/her favorite snacks and offer "free refills" throughout the evening.
Here's what you'll need: Top 10 TV Streaming Services
Date Idea #3: Have a Picnic in the Backyard
Who doesn't love a picnic?! If you can't get out to a nearby hillside, why not just picnic at home? You can do everything you would for a picnic outing. Pack a picnic basket of goodies like fried chicken legs, sandwiches, muffins, salad jars, or a big tossed salad. Don't forget something sweet. We like cut up watermelon chunks, brownie or cookie bars, and cupcakes, but pack what you love. Also include some fun paper goods, ice for your drinks, and beverages of your choosing.
Then, spread out a blanket or tablecloth in the backyard and set up your picnic. Bring some pillows or something comfortable to lean on as you relax with your at-home picnic chill.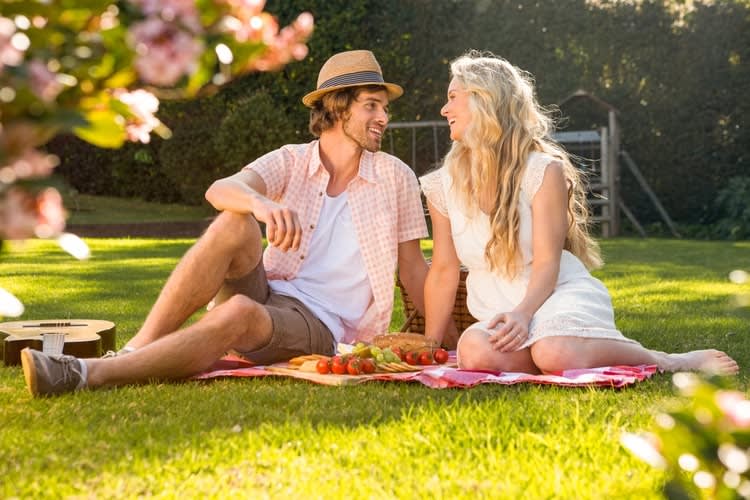 Extra credit points: Too cold to go outside? Spread the blanket out on your living room floor, and picnic indoors for an equally-enjoyable evening together.
Here's what you'll need: Top 10 Meal Delivery Services
Date Idea #4: Music Marathon
Music is the language of the soul...and it's also lots of fun! The next time you're stuck at home, have a music marathon in your living room. Here are some ideas:
You can listen to different genres of music and critique them to get to know one another's tastes better.
Go through popular songs and try to figure out what the artist meant with some more esoteric lyrics.
Choose albums from your past, throwbacks, or even find some old-school sounds like 8 tracks.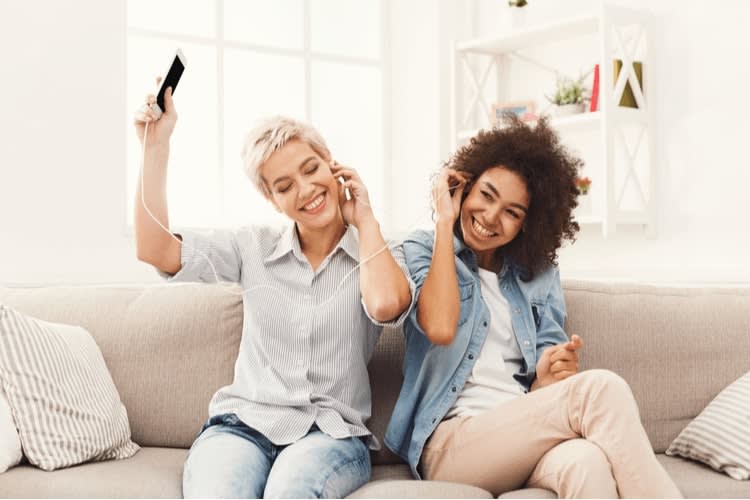 Extra credit points: Go all out and have a karaoke night!
Here's what you'll need: Top 10 Websites for Music Lovers
Date Idea #5: Stargaze
There is something absolutely magical about lying on the grass and staring up at the stars. If you're in a comfortable enough place in your relationship, this could be a really gratifying experience. Spread out a blanket or sheet in your backyard, turn off the lights, and lie down next to your date. Look up at the stars, and try to see if you can see different shapes, constellations, or anomalies in the sky. Either way, just enjoy the peaceful, calming relaxation of getting lost with someone you love in the stars.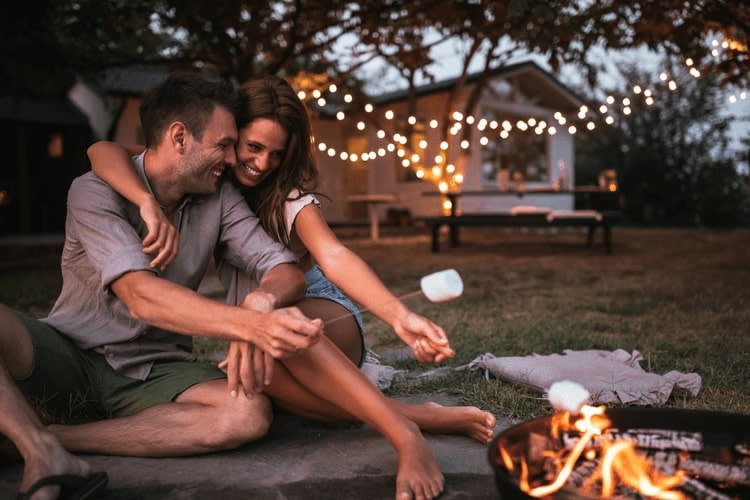 Extra credit points: Look up some interesting, fun facts about the stars or space to share while you lie there together.
Here's what you'll need: Top 10 Apps for Wine-Lovers
Date Idea #6: Have a Game Night!
Games are fun, and it doesn't matter how old you are. So, if you can't get out of the house, you can still enjoy an exciting, fun-filled, and entertaining evening with someone you love. Here are just a few ideas, but really the options are endless:
Pull out some board games like Othello, Codenames Duet, chess, or backgammon.
Grab the controllers and play some PlayStation, Xbox, or other video games (just don't beat your kids' high score or you'll never hear the end of it!).
Play an interactive game online like Fibbage or You Don't Know Jack (or find a free version online).
Play a couple's trivia game to get to know one another better.
Play never have I ever as a drinking game (caution: only do this with someone you've been dating for a while, or it could get awkward fast!).
While you're at it, you can turn just about any game into a drinking game for an amusing evening that might end with a pleasant surprise!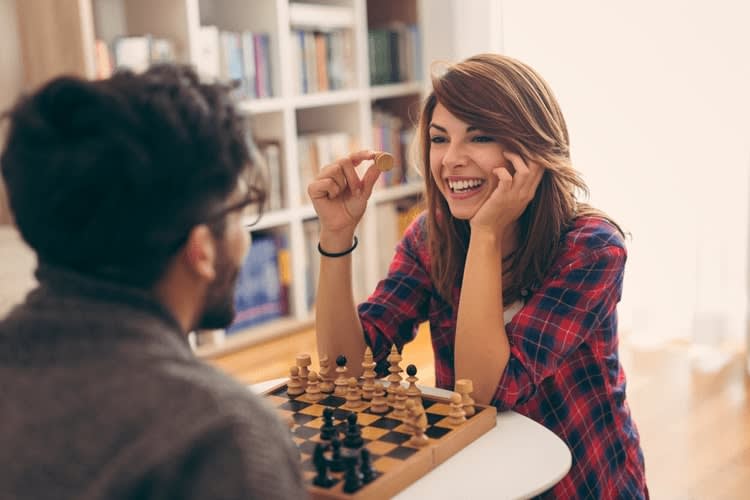 Extra credit points: See if you can remember a game he/she loved in the past, and whip it out at some point in the night.
Here's what you'll need: Top 10 Most Addictive Online Games
Date Idea #7: Create an At-Home Spa
Alright folks, things are about to get a little sexy in here (and if you play your cards right, more than a little!). We don't mean an at-home spa in the way you would go to the spa with your friends (think mud masks and cucumber treatments). Instead, set up your home so that it's ready for a full-blown massage treatment for each of you. Light candles, burn incense, and buy some luxurious massage oil (almond is great). Then, give each other a sensual massage to set the tone for...the rest of the evening's activities.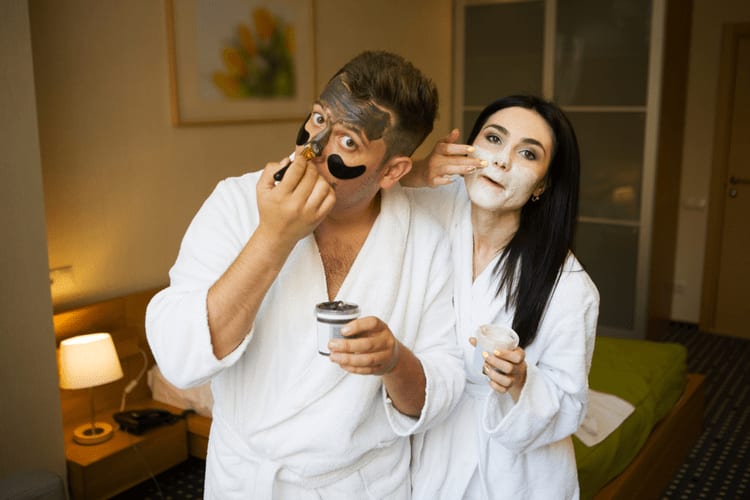 Extra credit points: Look up some massage techniques online. There's nothing you can't find on YouTube today!
Here's what you'll need: Top 10 Beauty Subscription Boxes
Date Idea #8: Create a Blackout Night
This is a cute idea, particularly if you feel like you need to disconnect from tech for a little while. Pretend there was a blackout in your home. What would you do? Probably grab a flashlight, set up some candles, and...Before the date, figure out what that "and" is, and prepare for it. If it's writing a story together, have a pen and paper handy. If it's making smores over a candle, make sure you have the ingredients. It's really an opportunity to do something together without any distractions, interruptions, or disturbances. So, dig deep and get creative!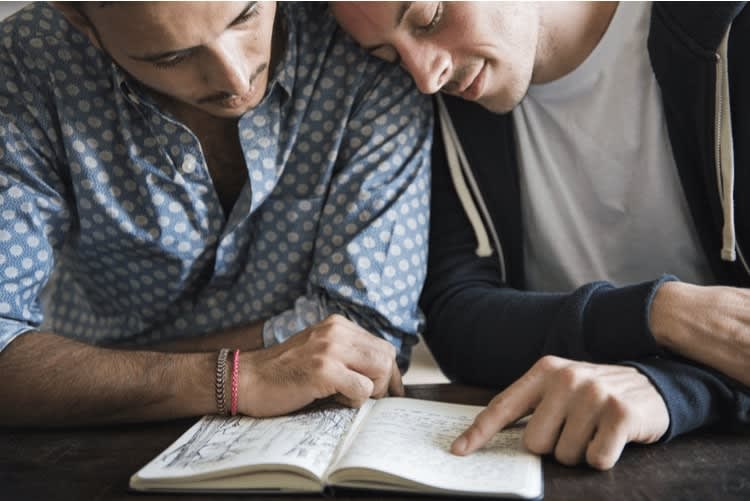 Extra credit points: Try to think about what he/she would really enjoy doing if they had the chance but never get around to doing because life offers too many distractions. Then, do that!
Here's what you'll need:Top 10 Meditation Apps for Mindfulness
Date Idea #9: Become a Bartender for the Night
Mixing drinks is fun and easy to do, and it'll cost you significantly less than going to the bar for the night. Look up some recipes online, buy the base ingredients, and have fun mixing and matching different drinks for each other. You might find a new beverage you didn't know you loved.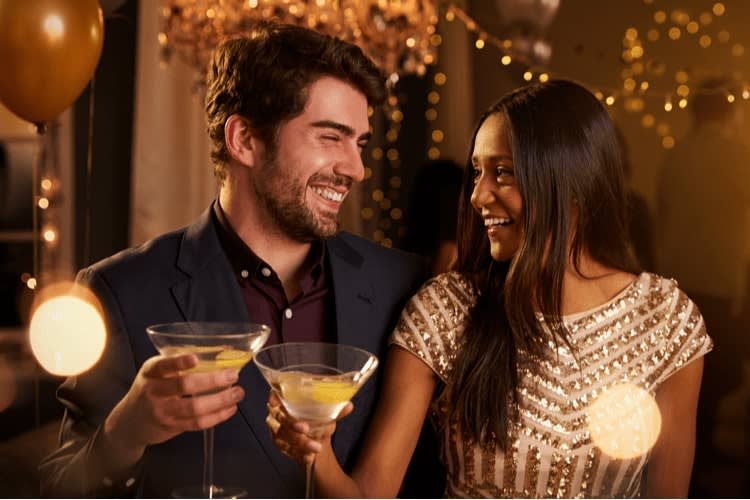 Extra credit points: Have good drink snacks handy and make a finger-friendly meal to go along with your drinks.
Here's what you'll need: Top 10 Cocktail Recipe Apps
Date Idea #10: Break a Record!
Most of us have a competitive streak in us somewhere. The next time you're stuck indoors for date night, pull out a records list, and see which ones you and your date can break together. Go online and search the Guinness World Records specifically, or just Google it to find something. This is certain to be an evening of hilarious fun.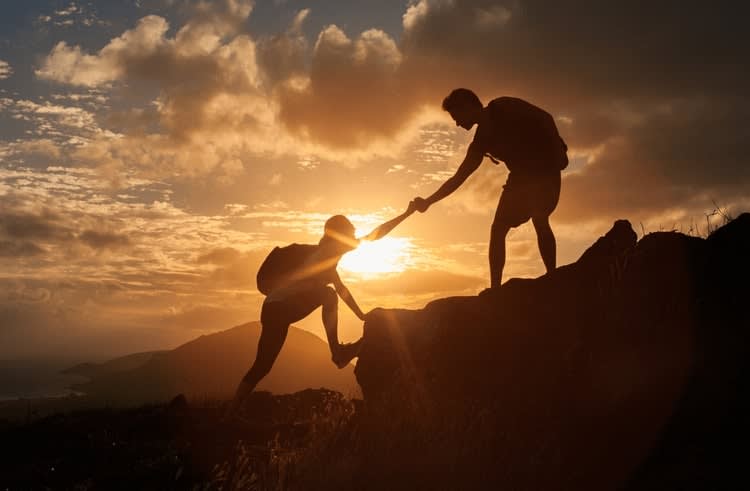 Extra credit points: Invite someone from the Guinness World Records to check your progress.
Here's what you'll need: Top 10 Productivity Apps
You can also pull out some photo albums for memory lane time travel, have a food tasting night, or make a crafts project together. At the end of the day, it's all about spending time with one another. So use some of these tips, and enjoy being alone with that someone you love!