Some cities are better than others when it comes to accommodating your dog. Individual factors may differ based on the size, breed, and needs of your pet, but there are certain necessities that can make a city a haven for dogs.
Below, we've listed 10 dog-friendly cities across the US based on the amount of dog parks, animal-care resources, pet-friendly establishments, and data from studies by Pampered Pooch Capitals, Yelp, and others.
Portland, OR

San Diego, CA

Austin, TX

Denver, CO

Chicago, IL

San Francisco, CA

Tucson, AZ

Boston, MA

Long Beach, CA
Atlanta, GA
Here's a more in-depth look at all the cities with the reasons they ranked where they did:
1. Portland, OR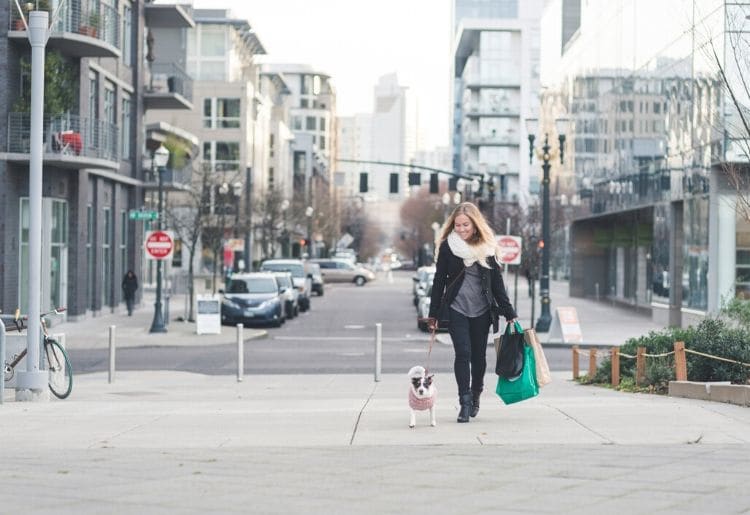 Portland is, by all measures, a haven for hounds of all types. The city has 5.4 parks per every 100,000 residents, the highest per capita in the US. Add on the youthful, funky vibe, walkable neighborhoods, lots of green space, and independently owned shops and restaurants happy to lay out a bowl of water and treats, and you get a city that's more accommodating to dogs than average.
Dog Parks: 34
Vets: 526
Dog trainers: 462
Must visit: Dogs aren't just welcome at Tin-Shed Garden Cafe—they're waited on. This garden cafe offers its own dog menu so you can grab a table with Fido, watch them scarf down a chicken and sweet potato entree, and reward them with house-made peanut butter ice cream topped with a dog biscuit.
2. San Diego, CA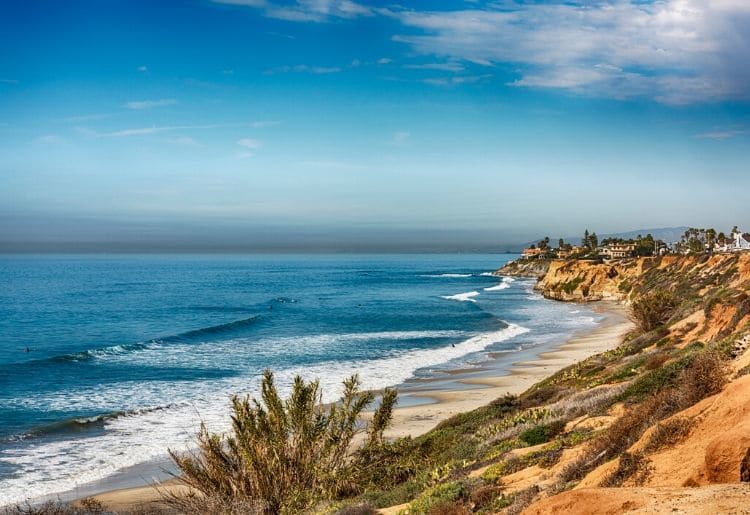 Known for having the best year-round weather in America, San Diego could earn a spot on this list for its flawless 70-degree days alone. But there's plenty more that makes it one of the most dog-friendly cities in the US, including 4 beautiful dog beaches and some animal-loving entrepreneurs that offer unique dog-friendly activities.
Dog Parks: 15
Dog Beaches: 4
Vets: 841
Dog trainers: 821
Must visit: Don your workout clothes and take your dog to the Butt, Gut, & Strut with Your Mutt class at Leash Your Fitness, an outdoor workout studio that offers doggie-and-me hikes, yoga, and fitness classes that incorporate obedience training into the workouts.
3. Austin, TX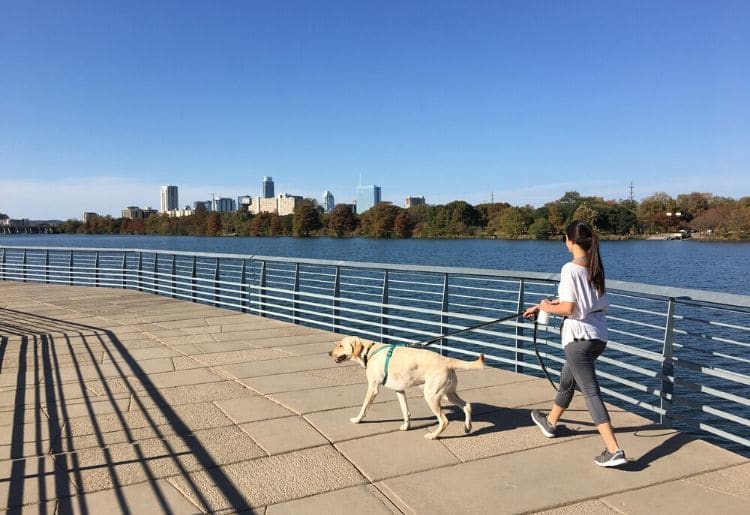 Humans aren't the only ones having a blast in hip, vibrant Austin. The city offers a host of off-the-leash dog parks, sunny weather, and friendly, easygoing vibe. The city's famous bar and restaurant scene has tons to offer animals too, with almost 500 establishments that allow dogs on the premises.
Dog Parks: 12
Vets: 518
Dog trainers: 530
Dog-friendly restaurants: 488
Must visit: Work and Woof, a dog-friendly co-working space, is perfect for freelancers looking for a creative space to work with their dog. Even those with traditional jobs can scoop up their dogs and head by every Wednesday after work hours to drink and chat during Yappy Hour.
4. Denver, CO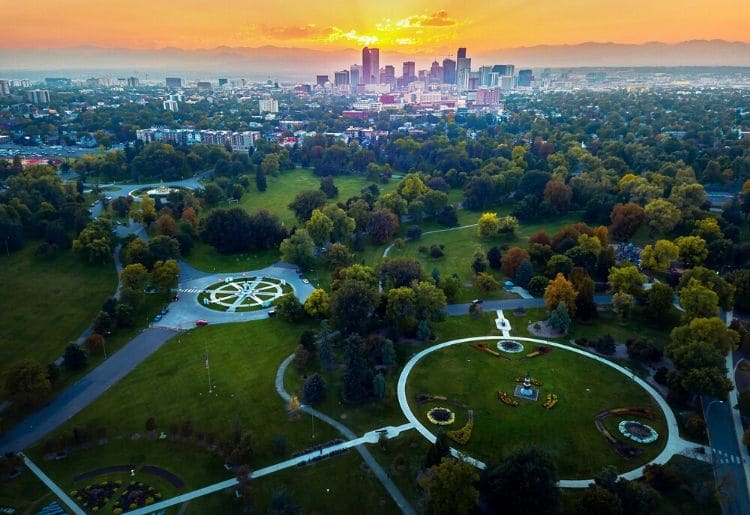 The winters may be cold in Denver, but the 300 days of sunshine and access to green spaces and national forests makes the Mile High City an ideal location for dogs. Huskies, malamutes, and other wintry dogs will obviously fare best here.
Dog Parks: 12
Vets: 671
Dog trainers: 653
Dog-friendly restaurants: 249
Must visit: The Watering Bowl, a family- and dog-friendly tavern, not only offers a 7,000 square-foot dog courtyard, doggie cakes on the menu, and a "Yappy Hour" event five days a week, but holds Rescue Brew specials every Sunday night to benefit rescue dogs.
5. Chicago, IL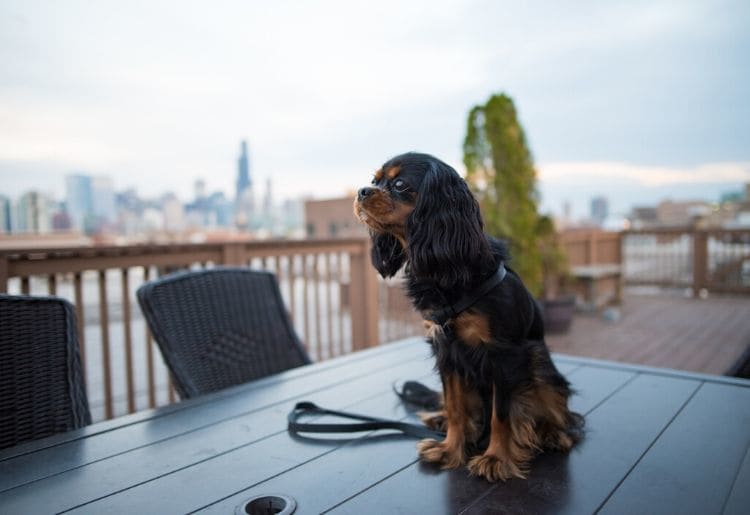 Chicagoans hardly let the weather get in the way of their love of dogs. The city is awash with happy hounds trotting down the lakefront path beside their owners, kicking up sand on the off-leash dog beaches, and enjoying the many patios and neighborhood taverns the city has to offer.
Dog Parks: 30
Dog Beaches: 2
Vets: 901
Dog trainers: 840
Dog-friendly restaurants: 557
Must visit: Every year, the Chicago White Sox professional baseball team opens its gates to dogs and their owners. The event features dog-friendly activities, amenities, and of course America's pastime, which dogs and humans can enjoy together from the stands.
6. San Francisco, CA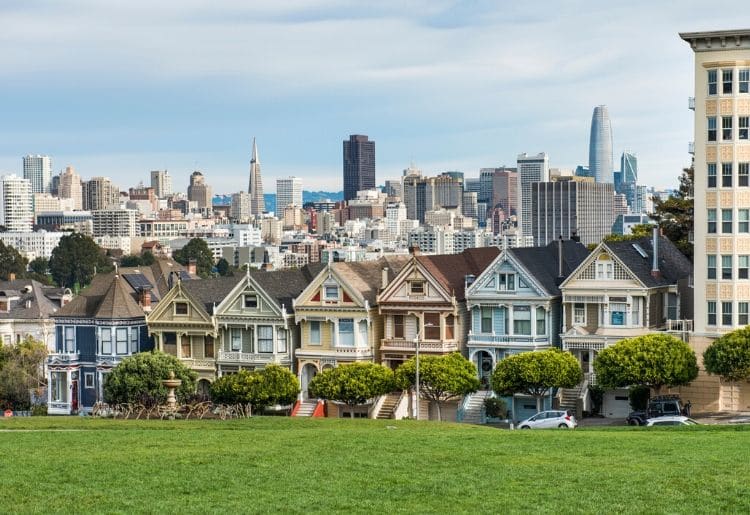 San Francisco's skyrocketing rent may pose a struggle for dog-owners, and its famous slanting streets may make their dogs sweat a little more, but those who can make it here will find a city absolutely overflowing with dog-friendly activities and tons of outdoor space to run around.
Dog Parks: 28
Vets: 611
Dog trainers: 939
Dog-friendly restaurants: 182
Must visit: Blue and Gold Fleet Bay Cruises allows leashed dogs on board for its iconic 1-hour cruises during which you can take in views of the Golden Gate Bridge, Alcatraz, and the Bay Area's stunning coast.
7. Tucson, AZ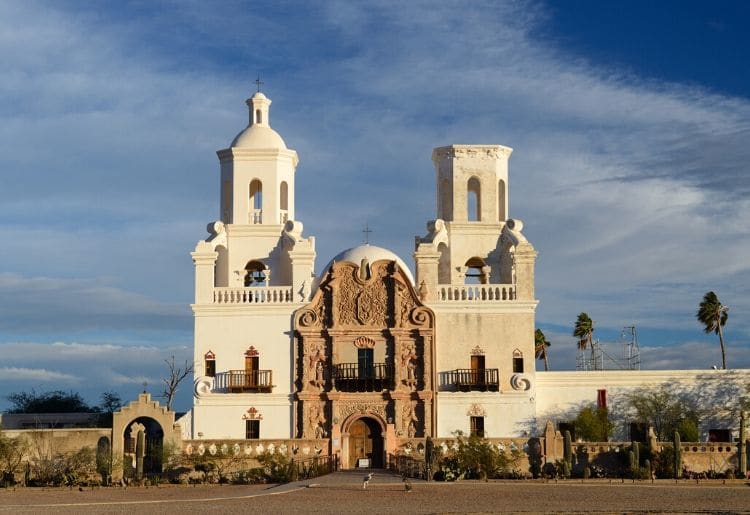 The sunny days, cool desert nights, and plenty of open spaces make Tucson a small paradise for dogs and their owners alike. The ever-growing restaurant and brewing scene and beautiful peripherals offer dogs and humans a chance to be active during the day and sophisticated come night.
Dog Parks: 7
Vets: 180
Dog trainers: 161
Dog-friendly restaurants: 249
Must visit: Head over to Dogs-N-Donuts for organic, handmade doggie donuts, all-natural snacks, doggie toys, and, if they're being good, the mix-and-match buffet of dog treats.
8. Boston, MA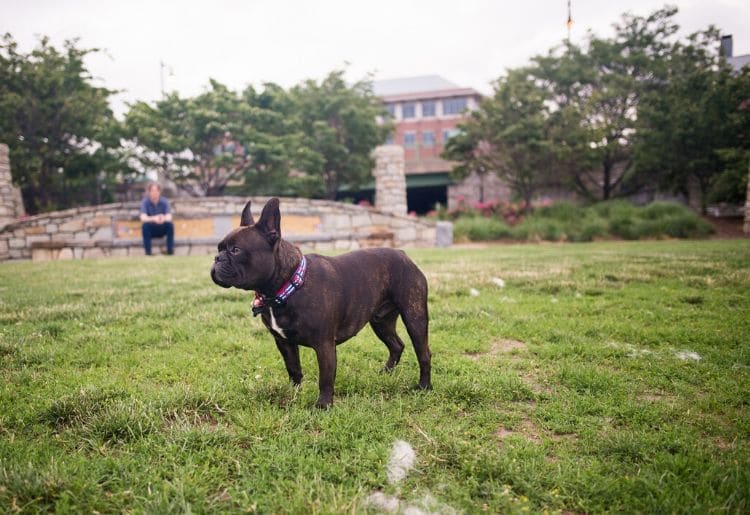 Boston is known for famous schools, historical landmarks, and cozy taverns, so how do dogs fit in? Easily. The city is fast becoming one of the more dog-friendly locations on the east coast, with more than a dozen dog parks, plenty of walkable neighborhoods, and a delicious food and drink scene with patios that are more than accommodating to pets.
Dog Parks: 15
Vets: 295
Dog trainers: 420
Dog-friendly restaurants: 131
Must visit: If the weather's nice, you and your pooch can take a stroll through the famous Freedom Trail, a 2.5-mile downtown walk that's studded with iconic landmarks from the Revolutionary War.
9. Long Beach, CA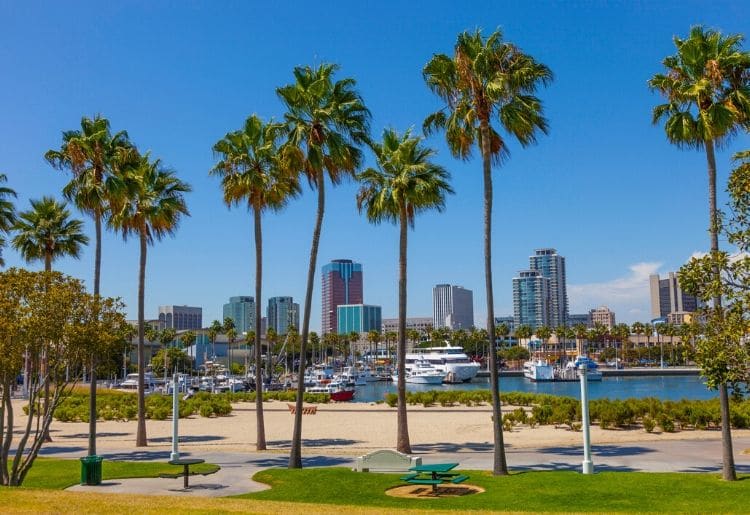 When it comes to being a dog-friendly city, look at what Long Beach *doesn't* have: big city traffic and loud noises. This beachside city offers gorgeous weather and a ton of dog-friendly activities, from dog beaches to open-air boardwalks and quaint, walkable neighborhoods.
Dog Parks: 9
Vets: 754
Dog trainers: 985
Dog-friendly restaurants: 127
Must visit: Bring your four-legged pal to Belmont Shore, a charming shopping and dining strip on the water that features its own dog beach as well as a wide array of dog-friendly restaurants and retail shops.
10. Atlanta, GA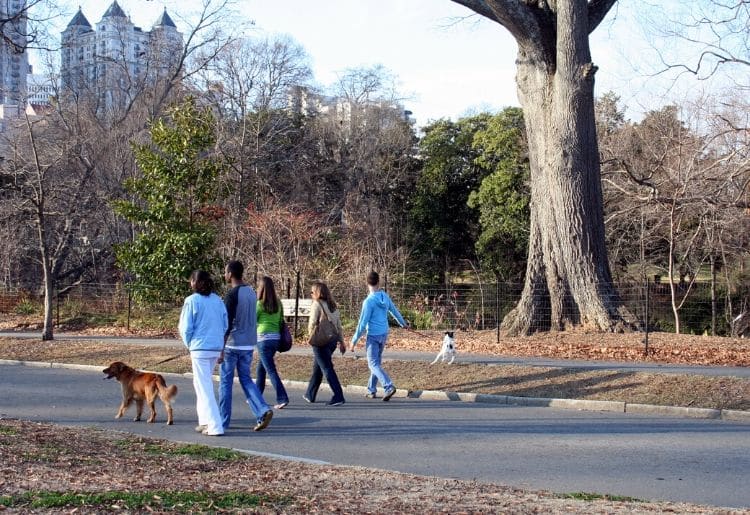 A world-class city with an ever-growing downtown area, Atlanta boasts a laid-back vibe and plenty of sophistication for both dogs and their owners. Whether running around Piedmont Dog Park or sitting on a cafe patio, your dog will find plenty of places to be pampered and an abundance of outdoor spaces to get their energy out.
Dog Parks: 18
Vets: 661
Dog trainers: 473
Dog-friendly restaurants: 374
Must visit: Atlanta's Latin-Asian fusion restaurant Publico is a hip, award-winning spot that isn't simply dog-friendly, but dog-pampering. The restaurant, which partners with the Atlanta Humane Society, offers a full puppy menu with dog-friendly tacos and a pumpkin biscuit blueberry yogurt for dessert.
Happy, Healthy Dogs Need a Place to Call Home
Any dog owner will tell you that dogs require lots of attention. That's why it's important to live somewhere with plenty of green space, ample access to animal care, and recreational and social resources that will contribute to a long, happy life for your dog. You can also find dog groups in your city and look into all-natural pet food stores if you want to be on top of all of your dog's needs.