In a Nutshell
Open Farm is a pet food delivery company specializing in ethically and humanely sourced products for dogs and cats. As well as offering free deliveries on orders over $50, the company will make personalized dietary recommendations for your pet based on his or her unique needs.
pros
Free delivery on orders over $50
Ethically and humanely sourced
Recyclable packaging
cons
Dogs and cats only
Not all deliveries are free

Open Farm Visit Site
Open Farm at a Glance
Best for (pet types): Dogs, cats
Price: Varies by product
Shipping costs: $5.99, free on orders over $50
Meal options: N/A
Subscription options: 1-8 weeks
What's Unique About Open Farm?
After taking in their rescue dog Bella, Open Farm's founders discovered a niche in the market for natural and nutritious pet food. They were unable to find what they were looking for among existing suppliers.
In response, they set up Open Farm. Its pet food offering is made from the products of animals that have been raised ethically and humanely, and its partner farms are also certified humane by third-party organizations. Furthermore, Open Farm does not experiment on animals in the testing of its products.
As part of its sustainable ethos, it also uses fully recyclable packaging and, unlike many of its competitors, Open Farm doesn't use batch-produced meat or poultry meals due to the lack of traceability and regulation in this area.
How It Works
If you would like to purchase Open Farm's pet food for online delivery, the first step is to visit its website and select your desired food type. If you're not sure which product would best suit your pet, Open Farm has an online recommendation tool that allows you to find the foods that are specifically catered to your pet's needs.
You'll then have the option to set up an automatic recurring subscription, which will be delivered in intervals of between 1 and 8 weeks. When you make a purchase, Open Farm will charge a flat rate of $5.99 for delivery. If, however, your order is above $50, you'll qualify for free shipping.
Open Farm aims to deliver within 3 to 5 business days, and you won't need to sign for your item. Once your purchase has arrived, you can return items within 15 days if you (or your pet) are not fully satisfied. Be aware, however, that this doesn't apply if you have purchased more than 3 of the same item.
If you're undecided whether Open Farm is right for you, you can try free samples of its products through selected retail stockists.
What's on Offer?
If you're shopping for your dog, you can choose dry or wet food from the following categories:
Beef
Chicken
Turkey
Fish
Lamb
Pork
Venison
Mixers and toppers
Puppy essentials
Treats
Bone broth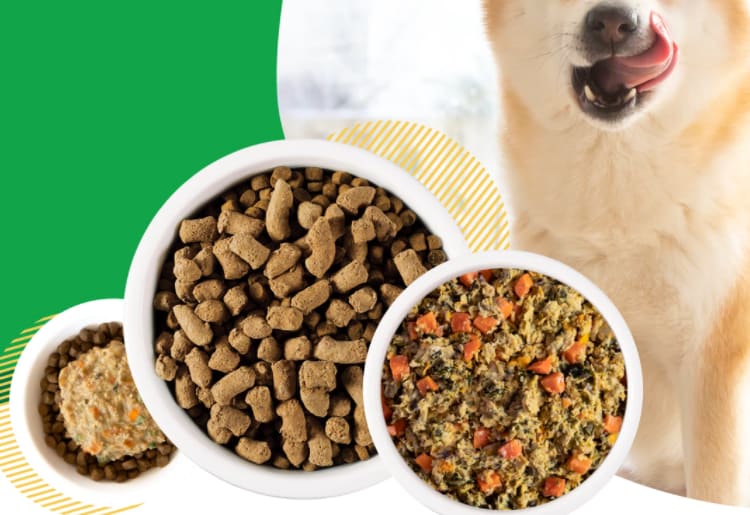 If you're shopping for your cat, you can choose dry or wet food from the following categories:
Beef
Chicken
Turkey
Fish
Lamb
Mixers and toppers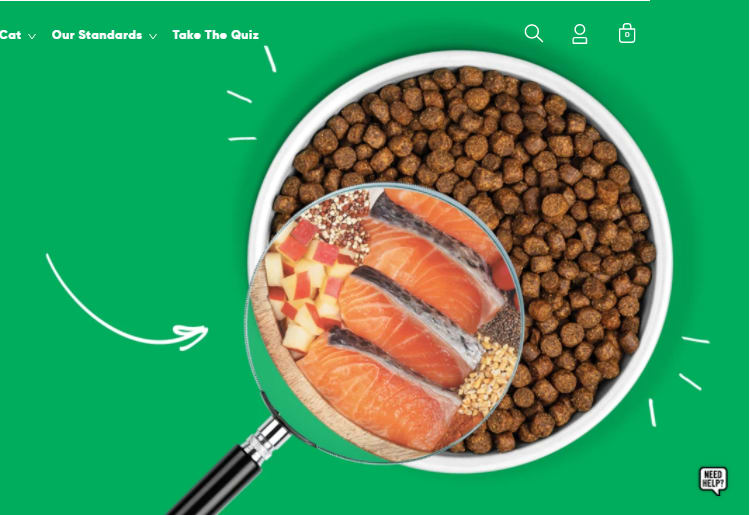 Food Freshness and Quality
As part of its dedication to transparent sourcing, Open Farm allows customers to instantly trace the origin of every ingredient in their pets' food via its website.
All animal products used in Open Farm's pet foods have been sustainably and humanely sourced. Likewise, 90% of its fruits and vegetables are grown in-state or in a state neighboring its Minnesota manufacturing facility.
As well as being fresh, its products have not been genetically modified and are free from artificial preservatives, flavors, antibiotics, and growth hormones.
Pricing
Many factors affect the price per serving of Open Farm's products, but we've listed the prices for some of its best-selling items below.
Dogs
Grass-fed beef recipe (22oz)
Dehydrated cod skin treats (2.25oz)
Bone broth bundle for dogs
Cats
Homestead turkey and chicken (8lb)
Harvest chicken bone broth for cats (3 pack)
You'll receive a 10% discount on your first purchase if you enter your email address and join Open Farm's mailing list when generating your pet's personalized recommendation.

Open Farm Visit Site
Help & Support
You can contact the company via phone, live chat, or email. Its phone and live chat support hours are 9 am to 7 pm EST, Monday to Friday. If you would like to contact Open Farm via live chat, you can do so from 9 am to 5 pm on Saturdays.
If your query is more general, the website has help sections for pet owners who are making the transition to Open Farm from another brand, as well as support for those with questions on rotational feeding.
Bottom Line
If you're a dog or cat owner with an interest in healthy and humanely sourced pet food products, Open Farm has a great deal to offer. We were particularly impressed by its commitment to using traceable and non-genetically modified ingredients. And, although Open Farm charges a flat shipping rate of $5.99 on orders below $50, this is unlikely to be an issue for customers buying in bulk.