As a consumer, you'll probably already know small savings can add up over time. Even if you can trim a few dollars off your online purchases every time you buy, you'll end up saving big at the end of the year.
If you're looking for some practical tips to save money on your purchases, check out this list of 10 money-saving tips and you may be surprised at how they'll help you make better decisions online.
1. Know What Time of Year to Buy Big Ticket Items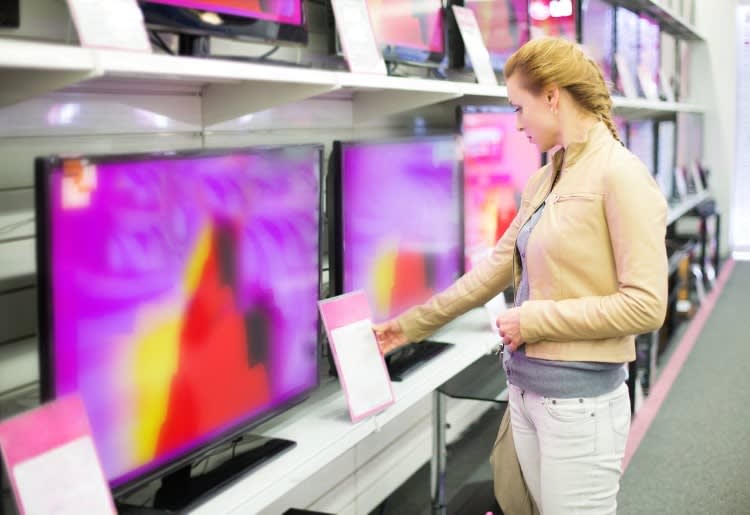 We all know the traditional big shopping days like Black Friday, but did you know that the holiday season isn't the best time of year to buy certain larger ticket items?
For example, we can get better deals on TVs right before the Super Bowl. January is the perfect time to buy because it's out with the old models and in with the new.
Although you can find deals on lower-end brands and TVs with fewer options during the holidays, it's not the best time of year to buy one. Right after Christmas is when to start looking for that state-of-the-art smart TV if it's on your list.
You can also scout out clearance deals on other electronics, including gaming platforms and accessories. Don't forget to price match as well.
2. Try to Ship to Store
While most retailers offer shipping to home with orders over $35 or $50, some larger items may be excluded. Read the shipping policy carefully before you buy.
If you purchase a dishwasher or rug, for example, it may be excluded from free shipping. This is where Shipping to Store comes in.
Having an online order shipped to the store has several benefits. For one, you don't have to worry about porch pirates seeing a box on your porch while you're at work! This is becoming a common problem. When shipping to store you can ensure you receive your item, since it's shipped to the customer service desk at your nearest store location.
In most cases, shipping an item to the store is easy. You will just need to keep all order emails handy and go to the customer service area of your store during business hours to retrieve your item. Keep in mind, for larger items you may need a vehicle big enough to bring your item home.
3. Follow Your Favorite Blog and Join Facebook Groups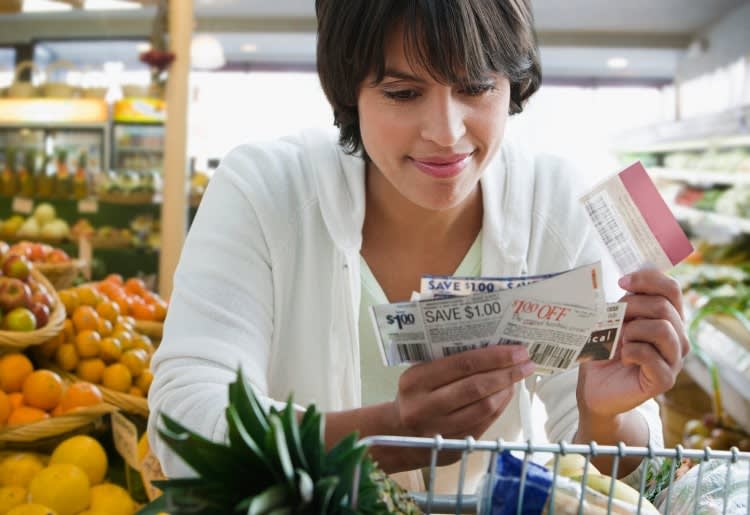 There's no need to reinvent the wheel when you're trying to shop smarter and save money. There are some awesome blogs and smart shopping Facebook groups that will do a lot of the work for you! Whether it's finding deals on groceries, retail stores, or even restaurant and entertainment deals, you can follow money-saving blogs for great tips.
If you interact on social media with a good savings blog, you will catch sales and coupons as they pop up. In the past, brands have offered discounts, coupons and even free food. These are deals you can find when following your favorite coupon blog.
You can score so many freebies and deals just from following coupon blogs.
4. Compare Stores
While shopping online, take a few extra minutes to compare what you're shopping for with a few large retailers. For instance, if you are shopping online for a new work blouse and find the one you love for $49, stop and quickly compare prices with a couple of large department stores. You can possibly find a very similar blouse for $29.
It may not save you much each time, but those $5 and $10 savings add up over the course of the year.
5. Furniture Sales Are Rare, so Know When to Buy
Furniture shopping can be stressful. For one, sales are rare and if you do find a discount, it's not going to be much of a price cut compared to sales on smaller household items. However, that doesn't have to mean you have to pay a lot.
Scout out the clearance deals on the online furniture sites, and stop in store after major holidays to check for overstock.
Finally, if you're buying a large set of furniture, consider waiting for Memorial Day sales. The larger furniture stores may offer incentives like a free ottoman or sofa table, or even a small percentage off. Don't forget to ask about any free delivery and military discounts available.
Also if you're crafty and you love a rustic look, consider looking on places like Facebook marketplace for furniture that can easily be refinished.
6. Never Pay Shipping for Kids' Clothing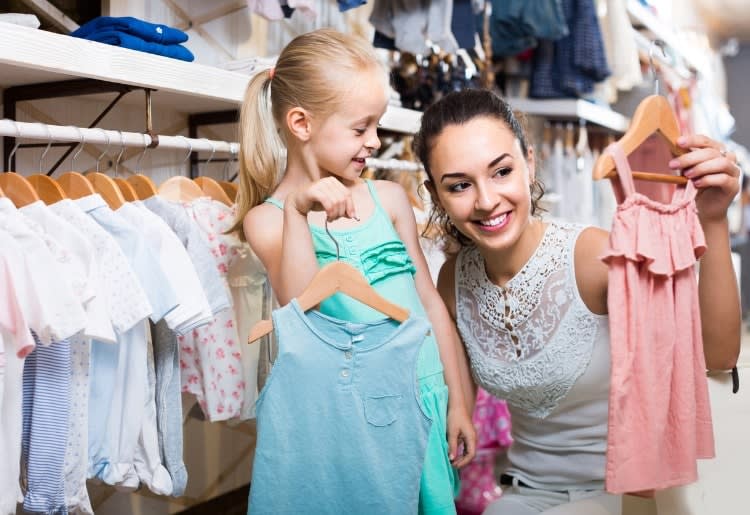 If you're expecting or are a new parent, you may wonder about how you can save on children's clothing and accessories. The good news is that there are a couple of ways to avoid ever paying for shipping on kids' clothing, so you can shop from the comfort of your own home.
This could be a lifesaver for moms with small children during the winter months. No one wants to take a new baby to a shopping mall during cold and flu season, so take advantage of all the free shipping deals.
Children's Place is a perfect option, since you can get free shipping at any time, without the need for a coupon code. You can also score a $5 reward when you sign up for promotional emails, with your email address.
At certain times of the year, there are a lot of online clothing retailers that will offer free shipping. Typically, we see these promotions before holidays like Christmas, Valentine's Day, Independence Day, and during the Tax Free weekend dates if your state offers a yearly tax holiday.
You can also check out other websites that offer discounted kids clothing like Zulily and ThredUp.
7. Know When Store Credit Cards Are a Good Idea
Do you have a certain store you find yourself always shopping at? Or is there a certain brand of clothing that just fits you perfectly and you find you've shopped there for maybe two decades now? If this is the case, you might actually consider the store credit card. We've all heard the financial advisers tell us to stay far away from credit cards, especially if you let the balance get out of hand or you tend to forget about a card. However, they can also save you money.
If you make it a priority to keep the balance from accruing high interest charges, you can take advantage of the perks the store cards offer. You can get an extra percentage off your purchases. Often you can get free shipping with a store credit card and some offer discount coupons and members only sales. We recommend sticking to either zero store credit cards, or perhaps one at the store you frequent the most. But, do your homework and see if they can actually save you some money. Always read the fine print if you're considering a store card. And on that note - cancel those store credit cards you don't use all the time!
8. Avoid Amazon Impulse Buys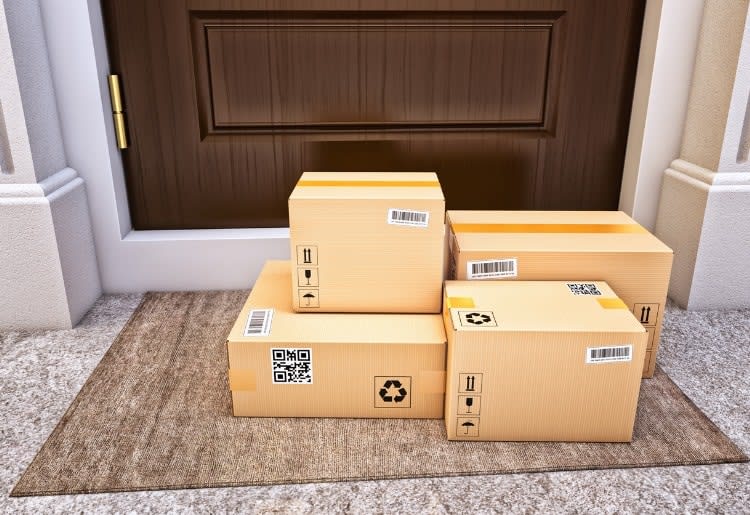 Amazon Prime can be a huge money and time saver. On the flip side, it can be an easy way to spend too much if you see tempting deals you can't refuse. If you're an impulse buyer, take a few steps to avoid making costly rush purchases.
Follow a coupon blog or Facebook page to help narrow down those Amazon deals. You can get in on those hot deals on items you would have ended up buying, without spending a lot of time browsing.
One thing to know about Amazon is that prices will increase and decrease drastically, without much warning. If you see a cool electronic item with $50 off, remember you don't necessarily have to buy right at that moment to get the deal. Chances are, that sale price will come back around in a few weeks or months.
Amazon hosts Prime Day each year, and also has great deals during Black Friday, and all through December. Keep in mind if you're seeing a hot sale price, it will probably be available again at a later date.
While you're shopping online during those big sale days, set yourself a budget or agree with your spouse or partner on which items you're considering buying. Hopefully these tips will help you not overspend!
9. Make the Most of Your Warehouse Membership
Not all of us have a warehouse membership, so we will keep this tip short and sweet. If you do pay each year for a warehouse membership, take inventory each year of how often you're using the membership. If you're only shopping a couple times a year, it may not be worth the price of membership itself. You can always take a break and renew later if you're not sure you're using it enough to save money.
When you sign up or renew, always try to get in on the incentives these warehouse clubs offer. You can score freebies for new members, as well as discounts on the first year's membership. You may also qualify for military discounts off the price of your yearly membership.
10. Use Your Apps and Rewards Accounts
There are a couple of different types of apps we recommend. Everyone is different, so choose one or two that you love and can keep up with.
Fetch Rewards is a favorite of ours. Just upload your receipt from store purchases to accrue points toward gift cards and more! Use code:EF9PC to score extra bonus points when you scan your first receipt.
Receipt Pal and Receipt Hog are also reward apps that can help you use your store receipts toward fun goodies and instant win games. Read the fine print (terms and conditions) on the apps to see which ones you will get the most out of.
ShopKick allows you to earn points for online and in-store purchases. It will also allow you to get bonus points for purchasing certain brands. You can then turn those points into gift cards to your favorite online stores. Use code: YAY644129 to get 250 bonus kicks.
Store apps and rewards clubs are also gaining in popularity. They are easier to keep up with than traditional paper coupons and are readily available from your smartphone. You usually have to sign up for a free account with your email to get rewards.
Restaurants all seem to have their own app now, and are some of the best ways to get freebies on your birthday, coupons and more. As always, choose a few apps from the restaurants you end up eating at all the time.
Now's the Time to Become a Smart Shopper
In conclusion, you can utilize these tips while you're shopping online and when you're in the market for larger purchases, and feel more confident about how you shop. Shopping smarter and saving small amounts over time can help you keep more money in your pocket, which of course is a great way to stretch a budget or save for the future.