When we think of travel during the early part of the year, we usually think of beach vacations. However, there are actually a lot of travel options available during the off season, and you can take advantage of unique vacation deals if you know what to look for.
Here are our travel ideas and tips that will work for Spring Break and the off-season in general.
Cheap Spring Break Vacations
Road Trips
If you're trying to think of a vacation idea that won't break the bank, adapting your upcoming vacation to a road trip is a great way to save money.
Plane tickets are one of the first things you will probably avoid if you're on a tight budget. You can often find great ticket prices at the last minute, but for planning a vacation for the family, this may not be feasible.
We prefer road trips when there are a lot of us traveling together. Although the kids may give you a collective moan when the words road trip are brought up, it's probably the best money-saving tip we can offer.
You can also save on food expenses! Plan your meals ahead of time, and know how to get the most for your money when dining out. Choose a hotel with a complimentary breakfast, or opt for bringing your own individual cereals or milks, and more.
Why not check out our list of the best hotel booking sites?
Camping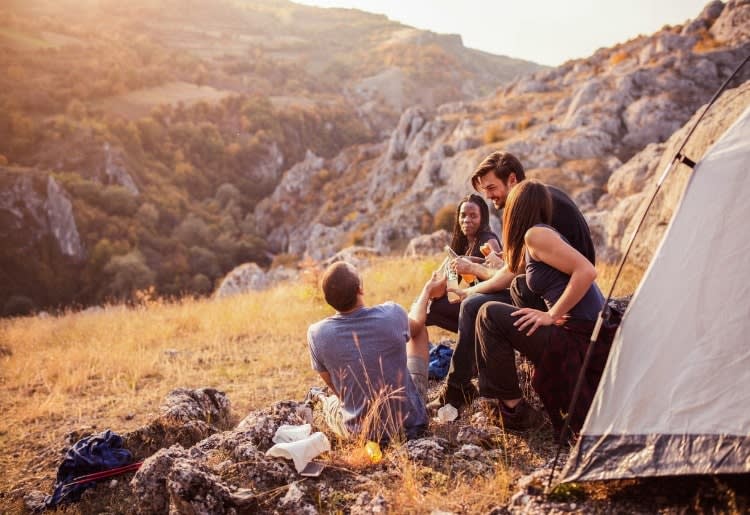 If your family has a few outdoorsy types, you can plan a camping trip with a much smaller budget than a larger theme-park vacation or hotel stay.
You can rent a small RV or choose to rent a cabin. If more than one family is traveling together, you can split the cost of a larger camper.
When camping you can bring your own foods, which will also save on restaurant expenses. For camping during the off seasons, choose an area with free activities like fishing or hiking trails. Camp sites may also charge less prior to summer. Packing your own camping supplies can help you save time and money as well.
Museums
If you need something to fill your time during the days on vacation, museums are a great idea. For the most part, admission is affordable, and there are usually lower rates on weekdays — as well as discounts for seniors, students and active military.
Some museums even offer free admission either all the time or on certain days or times. Also keep your eyes open for anywhere that offers a suggested admission price. This is where you choose what you think is a fair price to pay.
The good news is that since most museums are indoors, you don't have to worry about extreme temperatures or inclement weather.
Look for any other indoor venues in the area. Aquariums and zoos are also good, affordable attractions to explore, especially with kids.
National Parks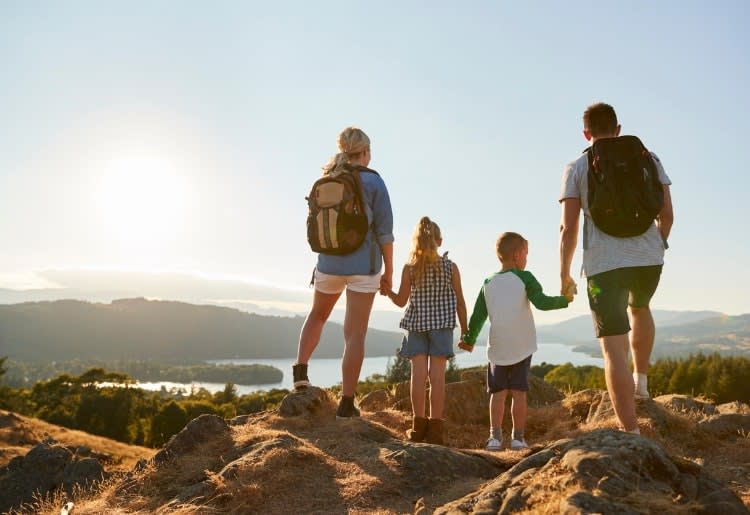 Some of our most memorable vacations were in National Parks across the US. Again, admission will vary but is probably affordable on most budgets.
For travel into the northern US, an idea is to combine a visit to a National Park with a ski trip. This is a unique way to spend an extra day of vacation time.
All Inclusive Deals
If you're leaning more toward a beach vacation, resort, or something you don't have to worry about planning, an all inclusive vacation may be just right for you.
Our first tip on all inclusive deals is to decide on your location, and what type of vacation you're going for. Are you wanting somewhere that allows kids? A couples only retreat? A relaxing and quiet atmosphere? Or more of a celebration kind of feel? Deciding this will help you narrow down the possibilities.
After you choose which all inclusive vacation you want, check out the amenities offered by a few of the contenders. To be a savvy traveler, you need to pick and choose based on what amenities are most important to you. Also be sure to check out other customers' reviews about what they enjoyed — or didn't.
I personally prefer a location with a lot of reviews, close to our arrival and departure location, and of course it has to be reputable.
I research specifics on:
Dining options - this varies widely!
Number of pools and spas
WiFi policy
Any included kids' activities, or even Kids Eat Free deals
Complimentary shuttle to the airport
If you are going with a group, are rooms together guaranteed?
Dress codes - so you know what to pack!
Nearby excursions offered/available
Some all inclusive deals may be hard to pass up, because of the low price. However, with a closer look at the amenities and what's included, you may see why the price is so low!
It pays to do your homework to get the most out of your vacation. The good news is that during the off season, you may be able to snag a great price! Be sure to book soon if you're traveling during Spring Break 2020.

Last Minute Spring Break Trips
Do you have some vacation time that opened up, but no travel plans? You can still plan a fun-filled few days for yourself, as a couple, or for the entire family.
Staycation
My favorite thing to do is to skip the time on the road all together: Put that budget to use and splurge on a few activities and a good sit-down dinner right in town. This won't work for extremely small towns, of course, but you can head to the nearest large city or town and find some fun spots. Or you can always get outdoors! Be a tourist in your own town and finally visit that park or hiking trail you've always wanted to see.
Tips for finding a good stay-cation spot are:
Look at your state's website. Although most attractions are geared toward travelers, there's probably a fun place in your own state you haven't discovered yet.
Look for local eateries and independently owned businesses. One of a kind places are always fun! You may find a new favorite hangout.
If you have kids, check out local indoor playgrounds and water parks. For this time of year, it's a fun way to let them use up extra energy without worrying about the weather cooperating.
Use travel review sites like TripAdvisor.com. If I need to get out of my routine but I'm not sure of where to start, finding fresh ideas is a must!
Last Minute Travel Deals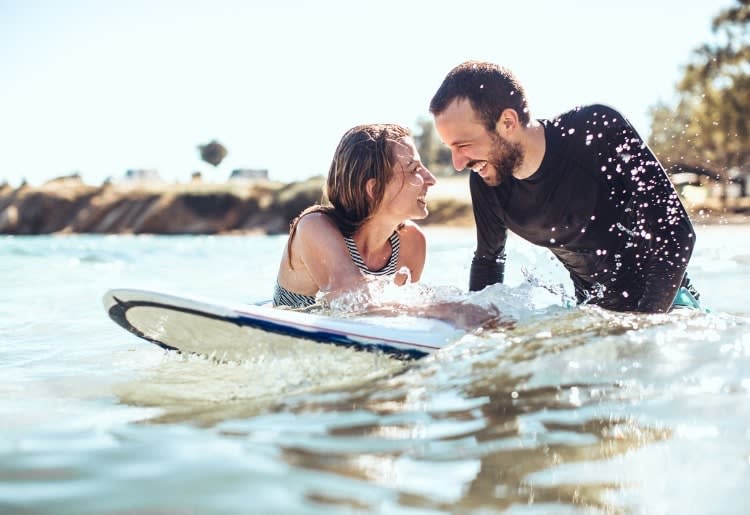 If you're an empty nester, single adult, college student, or anyone traveling alone or as a couple, you can score some great last minute travel deals. I only mention these deals aren't ideal for groups or families because the tickets may be limited, and there are sometimes no guarantees on room accommodations and whether multiple guests can be kept together.
Ways to shop last minute deals:
Sites and apps like CheapOair, Expedia, Hopper, Last Minute Travel, and FareDrop can help you a lot. Compare, set up alerts for deals, and more. Be aware of sign-up costs and website reliability when you're searching for deals.
Cruises can have last minute offers and special booking date deals — and often you can still pay out the balance. I like to go directly to the cruise website when searching online.
Use a travel search engine. I usually use Google.
Don't forget about deals like Groupon and LivingSocial — these offers have restrictions but can be a great way to book a last minute vacation package.
Enjoy Your Break
You don't have to fret and break the bank for a nice spring break vacation! There are so many travel options and ways you can also save money in the process. I hope these tips can help you plan something fun for Spring Break week, or any time you're planning on a getaway in the near future. Happy Traveling!