Today, cities like Asheville, Austin, and Portland, Maine are attracting libation-loving pilgrims from all over the country--not for the the glitz and excess of Vegas, but for their creative, forward-thinking drinking cultures and delicious new creations.
The rise of craft and microbrewers have turned these smaller cities into unexpected meccas for lovers of a good drink, especially beer. On the heels of this trend, SmartAsset inventoried the best beer drinking cities based on the number of breweries per capita, price per pint, and other interesting factoids. Though we used SmartAsset's stats as a jumping off point, we chose 10 cities that, in addition to having thriving beer scenes, also boast beautiful surroundings, colorful histories, and cultural riches that make them the perfect alternatives to Vegas or Miami Beach.
So whet your lips, prepare a toast, and read on for a look at today's 10 best beer-drinking cities in America:
Asheville
Cleveland
Milwaukee
Denver
New Orleans
Portland
Boston
San Diego
Austin
Indianapolis
You may also like:
The Best Wine Club Subscriptions for Discovering New Wines
A Guide to Drinking Responsibly on Dates: All You Need to Know
Asheville, NC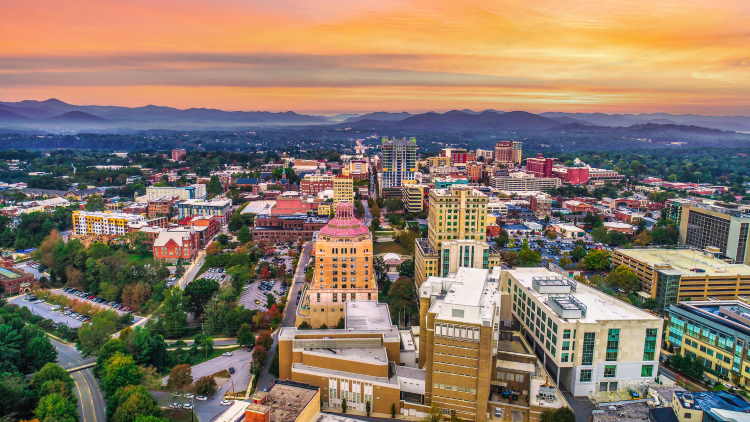 Perennially dubbed "Beer City" because it boasts one of the highest numbers of breweries per capita in the US, Asheville, NC has become a mecca for seekers of serious craft and microbrews. It all started with Highland Brewing Company, which launched the Asheville craft scene back in 1994 and paved the way for what today is a cornucopia of award-winning craft beers being turned out throughout the city. Adding to Asheville's allure are the surrounding Blue Ridge Mountains and the city's relaxed, artsy-rustic vibe, which provides the perfect backdrop for a day at a brewpub trying out a famous brewmaster's latest creations.
Number of breweries: 26
Average number of beers per brewery: 96
Average cost per pint: $4
Cleveland, OH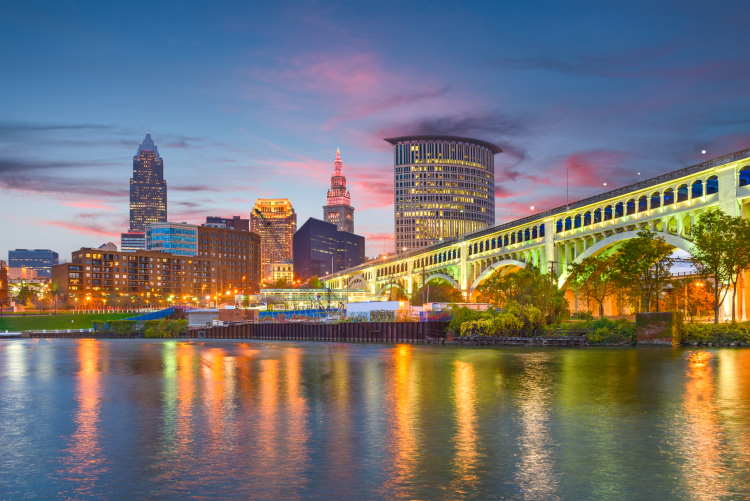 If you're surprised to see this rust-belt city on the list of best craft beer destinations in the US, keep in mind that Cleveland was one of the epicenters of beer brewing in the mid 19th-century. In the 1850s, Cleveland saw a huge boon in brewing thanks to Carl Gehring, a German immigrant who opened the Gehring Brewery and started turning out huge batches of lager--at that point still a rarity compared to the more prevalent English ale--that was met thirstily by the city's then-large German and Bohemian population. Gehring's success prompted many to follow in his wake, creating what could be called Cleveland's first beer renaissance. Cleveland is currently seeing a return to its foamy roots with a craft-beer revival headed by the enormously popular Great Lakes Brewing Company and flanked by a number of experimental and boundary pushing newcomers such as Nano Brew and Bottlehouse.
Number of breweries: 21
Average number of beers per brewery: 59
Average cost per pint: $4
Milwaukee, WI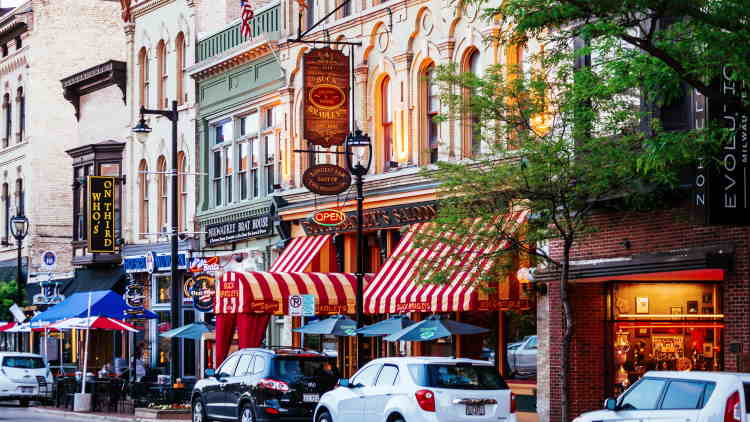 Milwaukee is another entry on this list that may surprise you--though it shouldn't. After all, Milwaukee's very own Major League Baseball Team is named The Brewers. What more do you need as evidence that this city takes its beer seriously? Furthermore, Milwaukee is the home of an astounding amount of iconic American brewers--Miller, Schlitz, Pabst, to name a few--though its millennial children have stepped up to the plate with smaller, more experimental breweries that have sparked a revival in this beer-loving city. Whether you want to tour the Pabst Mansion for a taste of the old-school or sit down at a new-school brewpub for an award-winning draft, Milwaukee will appeal to all aspects of your inner beer lover. If you want a taste of it all, just follow the "Brew City Beer Map" for a delicious tour of the city's iconic and modern-day beer destinations.
Number of breweries: 31
Average number of beers per brewery: 49
Average cost per pint: $5
Denver, CO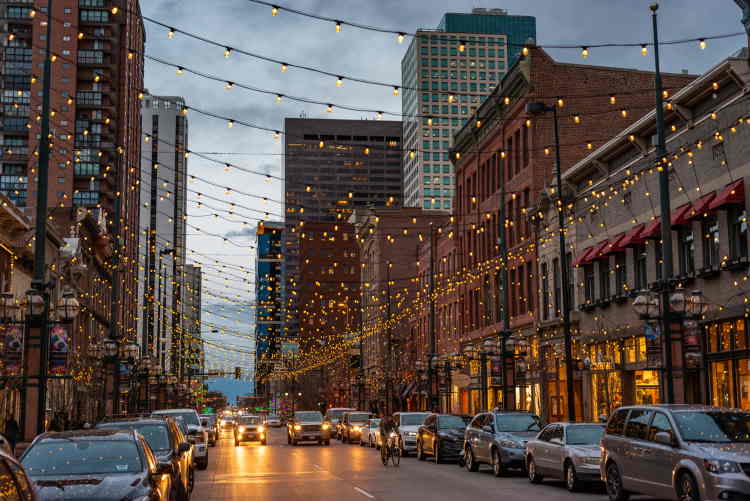 The Mile High City has long been known for its saloons and beer-loving pioneers, and its beer-centric reputation was cemented when Coors Brewing set down in the foothills of the Rockies where it still overlooks Denver. But a lot has happened since those wild west days. Today, Denver and the surrounding areas are absolutely ripe with micro and craft breweries spanning the famous, obscure, boutique, and everything in between--so much so that Denver has become the long-running host of the Great American Beer Festival, which attracts the biggest and most ambitious brewers from all over the country to sip, share, and glory in their foamy yield.
Number of breweries: 80
Average number of beers per brewery: 96
Average cost per pint: $5
New Orleans, LA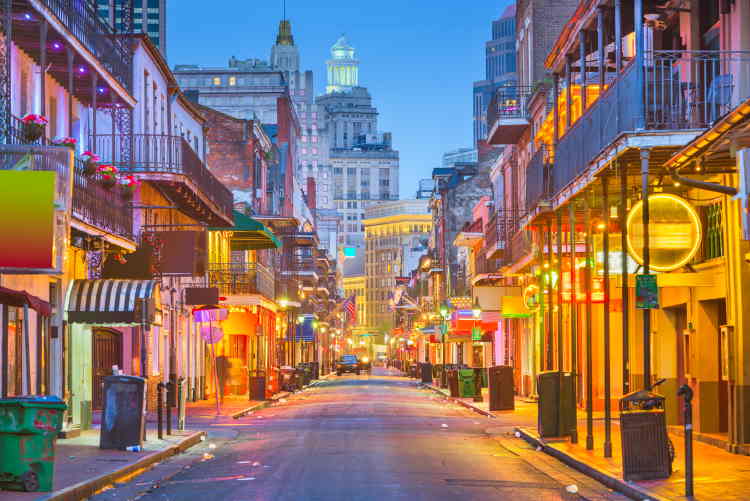 Push aside, for a second, your first images of New Orleans drinking culture, which likely includes plastic cups, large crowds, and beaded necklaces. Tucked inside this famously boozy city is a growing beer movement that favors small batches and subtle flavors over the more well-known traditions of quantity and excess. Whether you need a break from the Mardi Gras madness or are a true beer aficionado seeking out hidden gems, NoLa's craft breweries are a great place to get some quiet and taste some truly creative beers.
Number of breweries: 15
Average number of beers per brewery: 39
Average cost per pint: $4
Portland, ME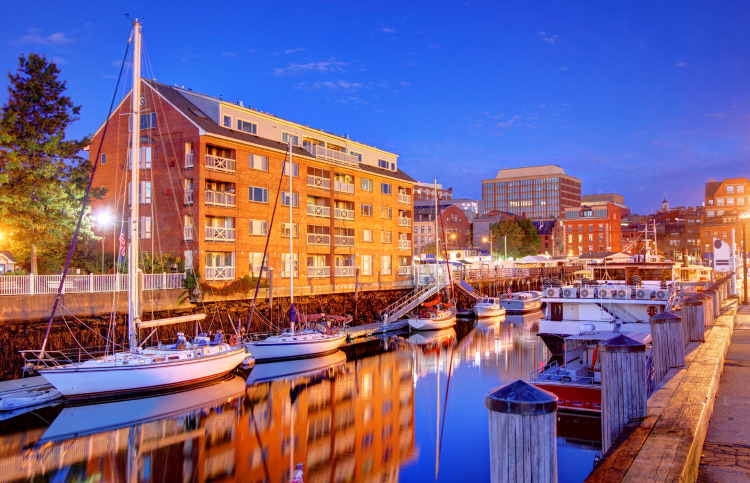 Portland, ME may share a name with its more-famous Pacific Northwest counterpart, but when it comes to beer you could almost say its spiritual twin is Belgium. Portland, ME-based Allagash Brewing Company, of course, is famous as one of the only American breweries that makes legitimate Belgium ale. Meanwhile, an entire culture of microbrewers has sprouted up in this eastern seaboard town, from the all-American Bissel Brothers to boundary-pushing breweries like Liquid Riot.
Number of breweries: 19
Average number of beers per brewery: 63
Average cost per pint: $5
Boston, MA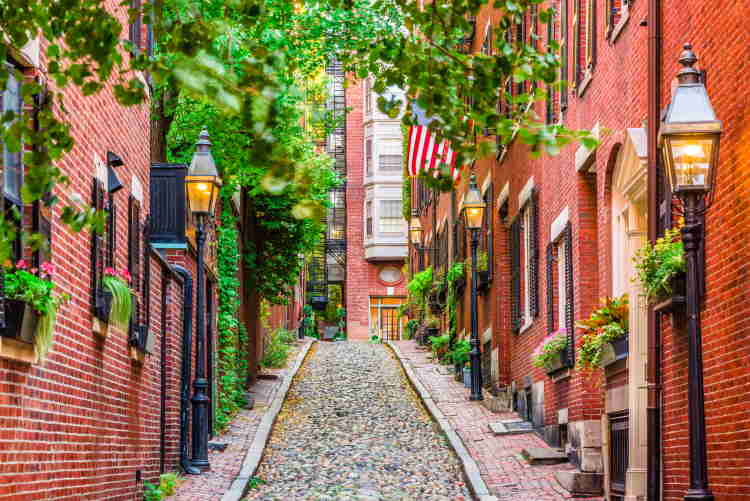 Go ahead--sing a few bars of the "Cheers" theme song. Got it out of your system? Good. While this legendary beer city has no shortage of iconic breweries and landmarks, from the fictional TV show to the very real Samuel Adams beer, Boston has not let the past bog it down when it comes to libations. Sure, any beery itinerary in Boston may necessitate a visit to Cheers on Beacon Hill--formerly known as the Bull & Finch Pub, where the famous sitcom took place--but it'd be wise to make it a short visit and then move on to Trillium, Harpoon, and other breweries for a taste of Boston's living, breathing beer culture.
Number of breweries: 130
Average number of beers per brewery: 75
Average cost per pint: $6
San Diego, CA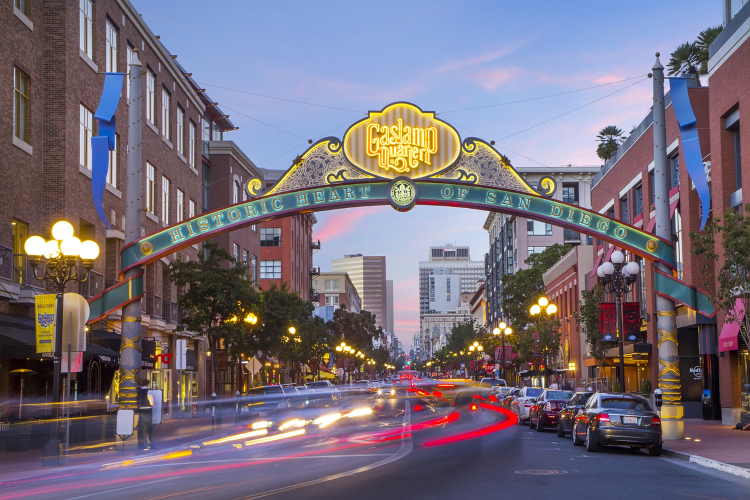 From award-winning craft breweries like Stone to underground and up-and-coming brewers operating out of makeshift tap rooms and garages, San Diego hosts one of the most thriving DIY craft beer scenes in the country. It even claims its own creation--the West-Coast-Style IPA--the fruity, hops-packed beverage that was born in this California city and perfectly complements San Diego's famous weather.
Number of breweries: 77
Average number of beers per brewery: 91
Average cost per pint: $6
Austin, TX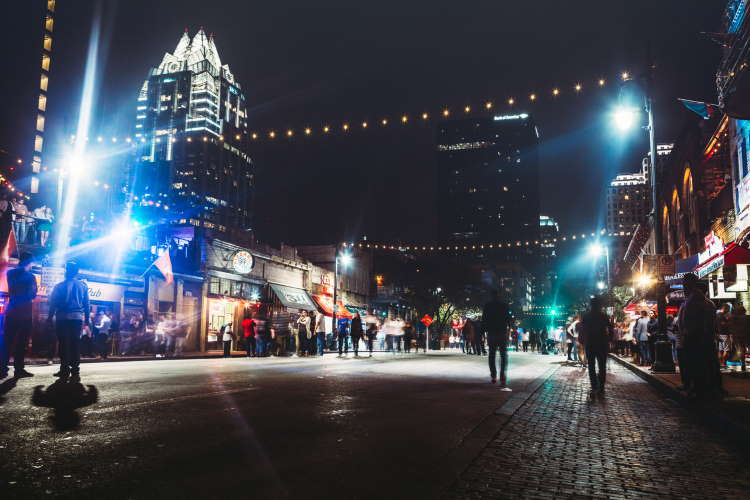 Let's be honest: Austin, Texas has enough going for it to land on any number of 'best of' lists, from its legendary music scene to its Tex-Mex cuisine and its eclectic scene that somehow manages to allow space for college, honky-tonk, and hipster scenes to peacefully coexist. Austin's beer scene is no exception. The truth is, with the right band playing, a bottle of Lone Star might be all that you need. But if you're looking for craft beer culture, Austin is sure to please with spots like Live Oak Brewing Company, the city's oldest craft brewery, Craft Pride, or Zilker Brewing Company with its celebrated Coffee Milk Stout.
Number of breweries: 39
Average number of beers per brewery: 48
Average cost per pint: $5
Indianapolis, IN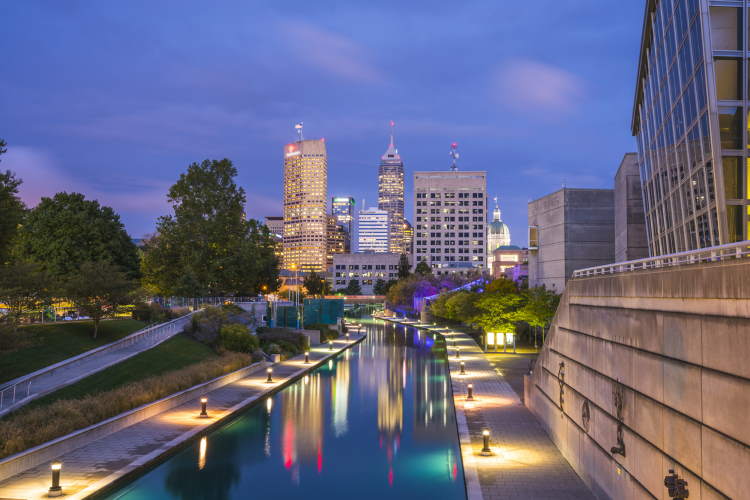 Beer lovers from all over the country have packed their bags in recent years and set out for none other than the Hoosier State to tour the surprisingly elite selection of craft and microbreweries. The now-famous brewery 3 Floyds in Munster, Indiana, set the stage for this midwestern renaissance, which has found a home in Indianapolis where a growing number of hip taprooms and craft beer bars dole out 3 Floyds, Upland Brewing Company, 18th Street Brewing, and the rest of the state's best beers to be sipped, guzzled, compared, and enjoyed before venturing out of the city to tour the breweries themselves.
Number of breweries: 28
Average number of beers per brewery: 77
Average cost per pint: $4
A New Era of Drinking is Here
American microbrewers, winemakers, and distilleries are changing the way we imbibe our favorite drinks. Today's tastes have turned towards smaller, more localized beverages, meaning that more and more Americans are seeking out hand-made and small-batch brews and spirits. This has led to thriving underground craft-beer cultures, curated wine-of-the-month services, small-batch distilleries, and other innovations that inject some excitement into drinking before you even have your first sip. That in itself is enough of a reason to raise your glass and celebrate.