Usually it's red wines and not whites that most people concern themselves with when trying to figure out which wine to pair with a food or meal. The thinking seems to be that any white just goes with any old thing. But not so fast. Some combos bring out the worst in a food — while some bring out the absolute best.
Try these amazing food and white wine pairings if you want to get the attention of your palate and your guests:
1. Plain Potato Chips and Sparkling Wine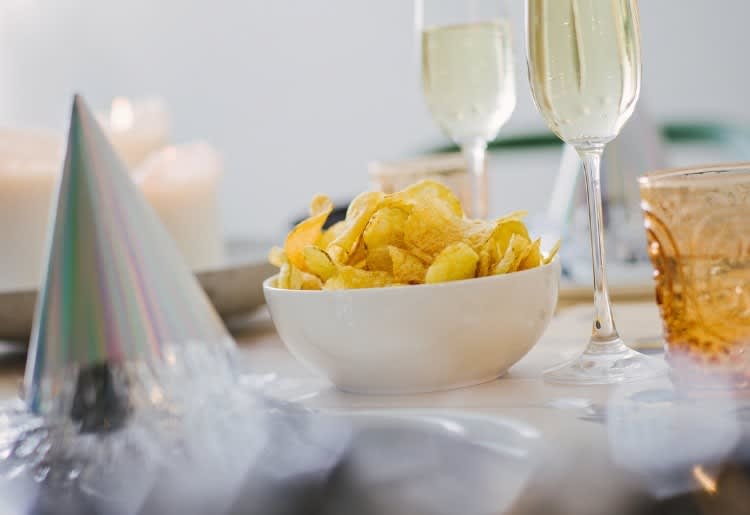 The salty goodness of simple, plain potato chips is the perfect pairing with sparkling wine. But be careful of one major pitfall with this duo: the combination of salty, crispy, slightly oily potato-y goodness with the light, lemony and effervescent character of sparkling wine will create a brand new craving that will be hard to control!
2. Fresh Dungeness Crab and Pinot Gris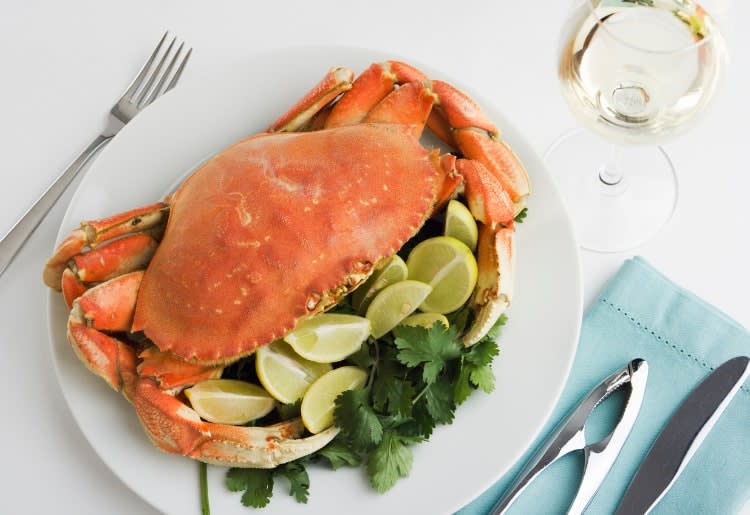 Many people wonder what exactly Pinot Gris is. Well, simply put, Pinot Gris is really the same wine as Pinot Grigio. However, those that label their wines Pinot "Gris" tend to make a richer wine. This depth of flavor makes it a perfect pairing for fresh Dungeness Crab with its equally rich and decadent flavor and meaty texture.
3. Foie Gras and Sauternes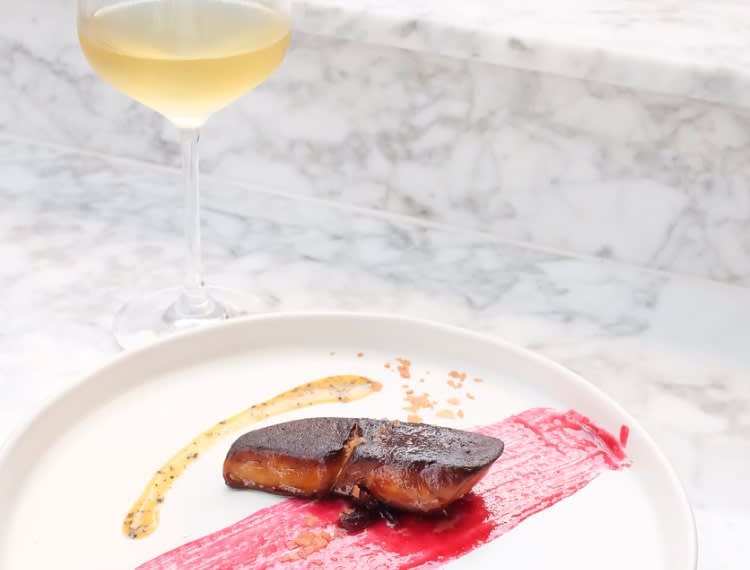 If there is a more classic white wine pairing, I'm unaware of it. The combination of silky, savory foie gras with this sweet Bordeaux white is legendary. There's one drawback though: both the foie gras and Sauterne can get pricey, so save this pairing just for special occasions.
4. White Burgundy and Butter Lettuce Salad
White Burgundy is always made from the Chardonnay grape, but it tends to be crisper and more minerally form of Chardonnay. For this reason it becomes a magnificent partner to a lightly dressed butter lettuce salad with a bit of roasted nuts and goat cheese. The elements in this combo all work together to create a palette of complementary earthy notes.
5. Riesling and Street Tacos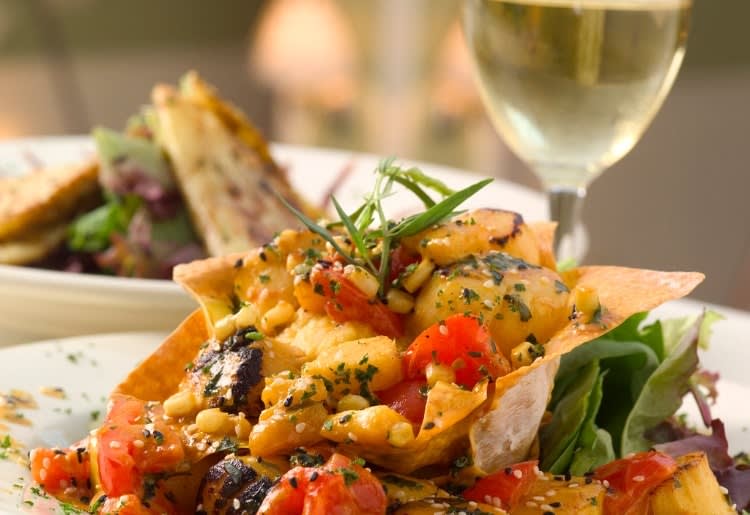 It sounds a bit odd at first, but it's this pairing that explains why you always ought to carry a bottle of chilled Riesling wherever you go. The often spicy ingredients, crunchy slaws and creamy fillings in street tacos pair perfectly with Riesling's firm acid backbone and exotic spice flavors and aromas.
6. Prosecco and Cured Hams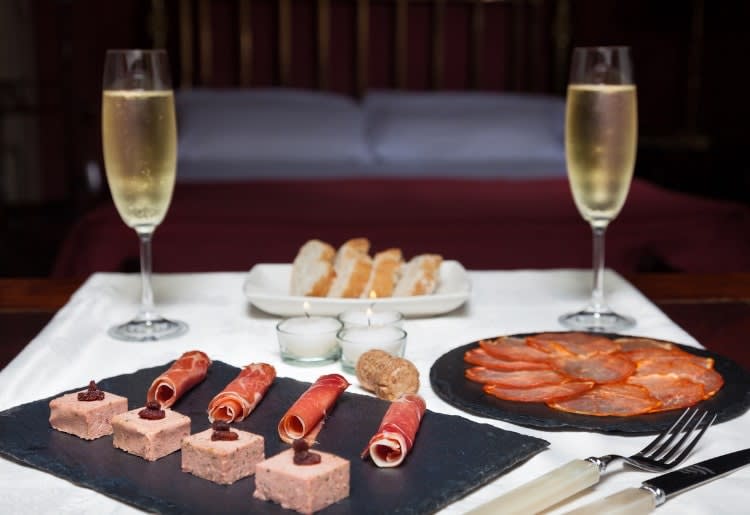 The sweetness in Prosecco along with its sparkle makes for a fantastic pairing with the creamy, salty and slightly sweet cured hams from around the world such as Prosciutto di Parma and Speck from Italy and Serrano hams from Spain.
7. Grüner Veltliner and Fried Chicken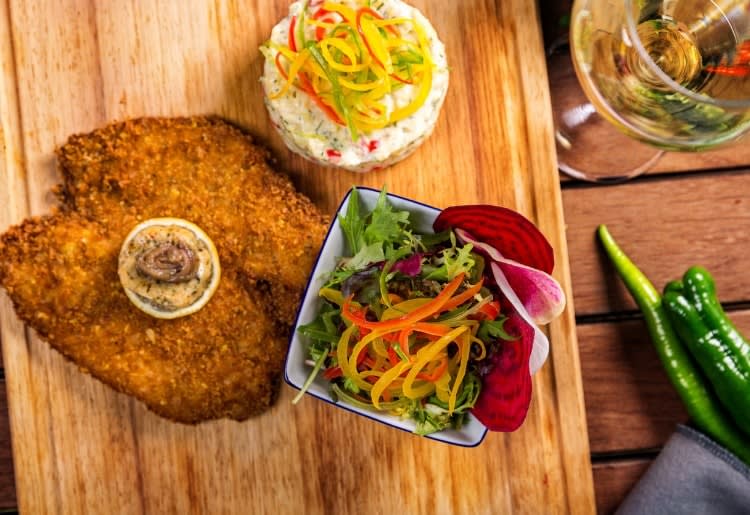 This heavenly match is similar to the sparkling wine and potato chips above. For rich, oily fried chicken you want something that's quaffable and can wash down that perfect food known as fried chicken. Generally from Austria, Grüner Veltliner, chilled slightly, is the perfect white wine for this important job.
8. Sautéed Prawns and Chardonnay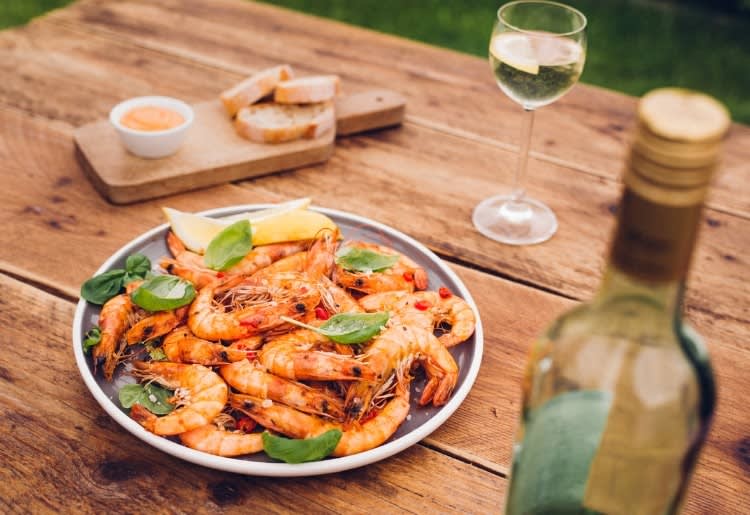 The real secret to this pairing is that the prawns need to be sautéed in butter and butter only. You want to layer a bit of creamy buttery-ness onto the richly flavored prawns, and then wash them down with a nice, creamy Californian or Australian Chardonnay. Throw on a small touch of salt and pepper and you approach prawn perfection.
9. Fettuccine Alfredo and Sauvignon Blanc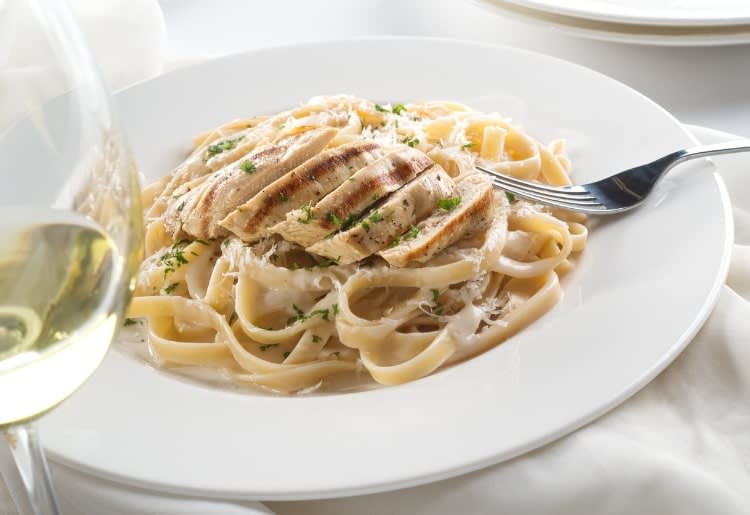 When most people hear pasta, they probably think of red sauce accompanied by an equally red wine. Truth be told, the lightness of a Sauvignon Blanc — as well as its tartness — makes it a wonderful companion to nearly any dish that incorporates a creamy white sauce. However, it's with the silky, rich Fettuccine Alfredo that this wine's pairing talents really shine.
10. Popcorn and Champagne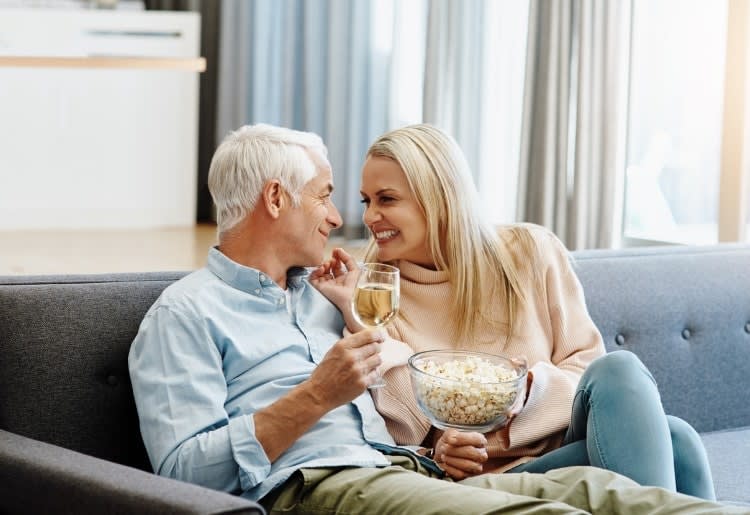 We end as we began this list by urging you to pair the ordinary with the extraordinary. Simple salted popcorn, perhaps with a bit of butter, combines perfectly with Champagne. It's the bubbly, citrusy and yeasty tartness in the Champagne that merges with the crispy, salty popcorn that will propel your head back into the movie theater chair from sheer delight (now if only we can get more movie theaters to sell Champagne).
Now you're a paring expert you probably want to explore more white wines, right? Joining a top online wine club is a great way to get hand-selected wines sent to you every month, helping you learn which wines you like and which meals they go with.