1. Ribeye and Cabernet Sauvignon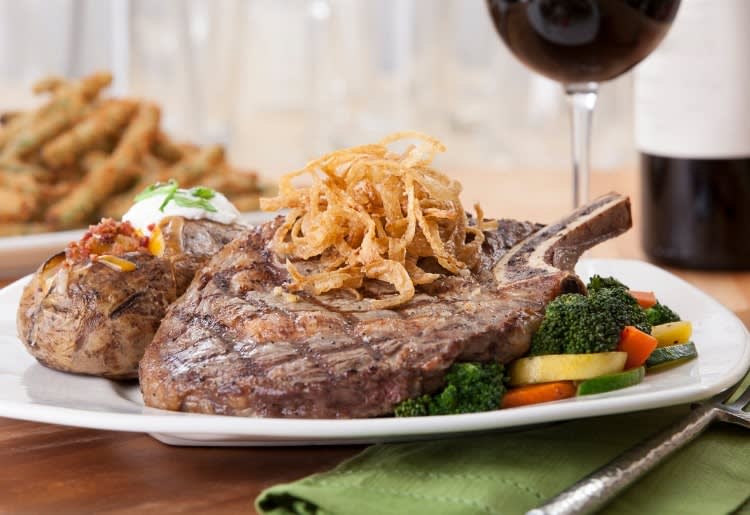 Ribeye with its telltale high marbling and higher fat content needs a red wine that can cut through that flavorful fat and match the cut's rich meatiness. That's Cabernet or even a cabernet-based red blend.
2. Grilled Prawns and Rosé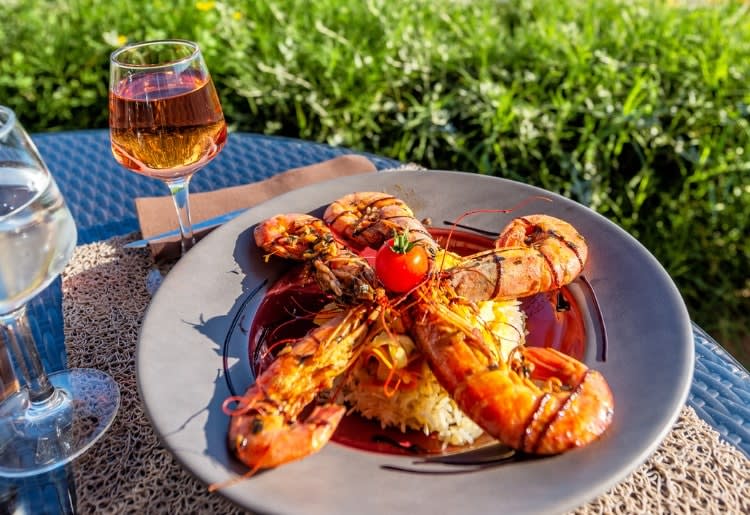 I know, Rosé isn't technically red, but it's made from red wine. What happens with this pairing is the combination of charring and subtle fishiness needs a more delicate wine that can stand up to the char. That's Rosé.
3. Red Burgundy and Boeuf Bourguignon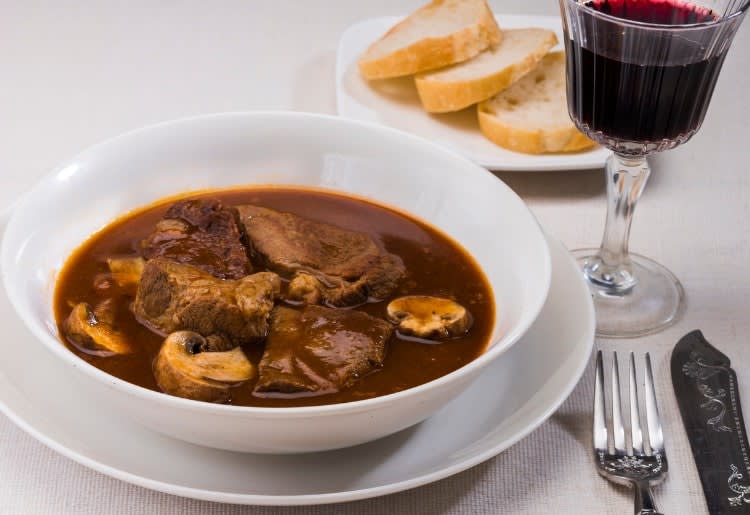 It's such a classic pairing that excluding it from this list would be culinary malpractice. But here's the thing you must do: drink the same wine that you used to make the Boeuf Bourguignon. That means you'll need a couple bottles. You won't regret it. This is the red wine match made in heaven.
4. Barbecued Potato Chips and Zinfandel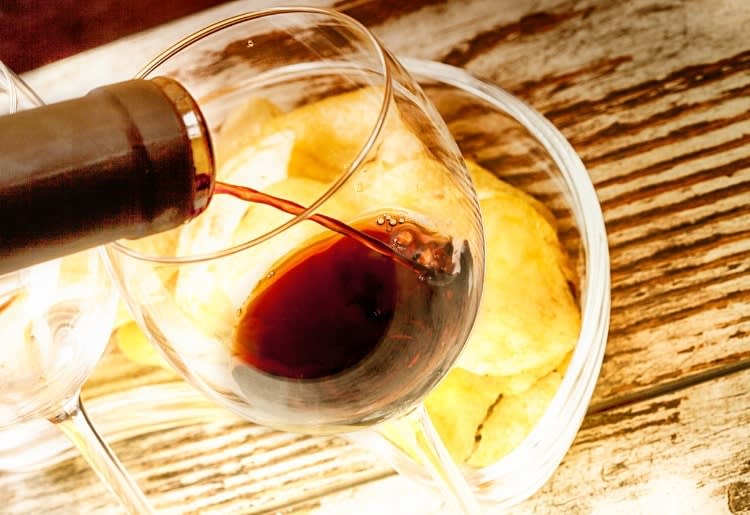 The spicy and peppery flavoring on the chip is what you are pairing here with Zinfandel, which itself often brings a white peppery character along with its ripe berry flavor. Plus, the best barbecue chips have a certain, delicious greasiness to them that the Zinfandel can help wash away.
5. Salmon with Oregon Pinot Noir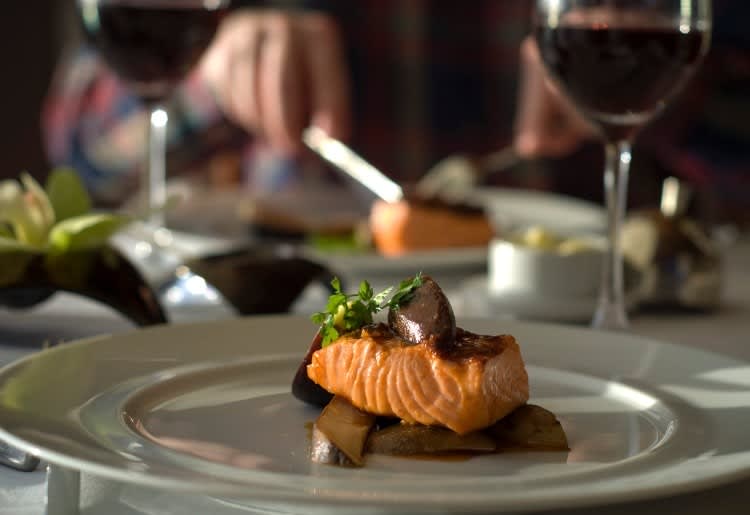 Due to the cooler, more severe climate, Oregon Pinot Noirs tend to be a bit more delicate than those from California. The grape itself wants to produce a lighter, less tannic wine with not too much bite than Cabernet Sauvignon, Merlot or other bigger wines. Salmon is a perfect match for the Oregon Pinot.
6. Port With Blue Cheese and Walnuts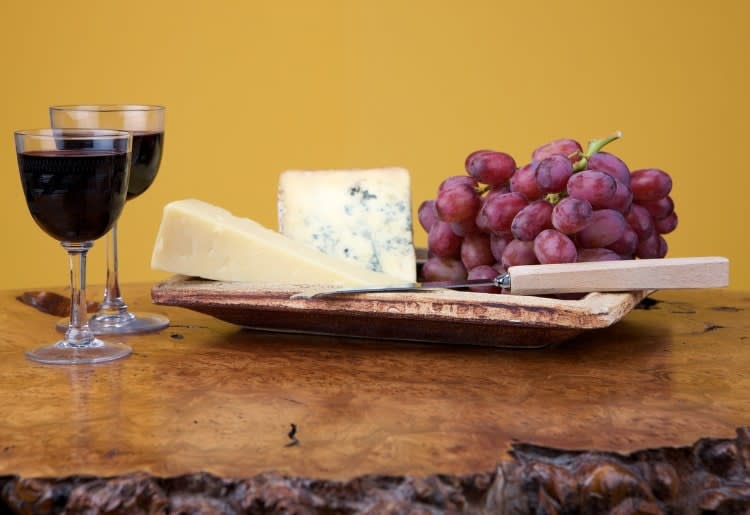 This pairing is decadent and could easily substitute for a sweet dessert at the end of a meal. It's the dense sweetness of the Port layered on the piquant, but sweet blue cheese that makes this pairing sing. Add in the walnuts as a palate cleanser between sips and nips of the blue cheese and you have for me what is often a full meal. Which Blue cheeses? Stilton, Gorgonzola, Roquefort or the Rogue River Blue from Oregon's Rogue Creamery, recently named the "best cheese in the world."
7. Red Sauce Pizza and Sangiovese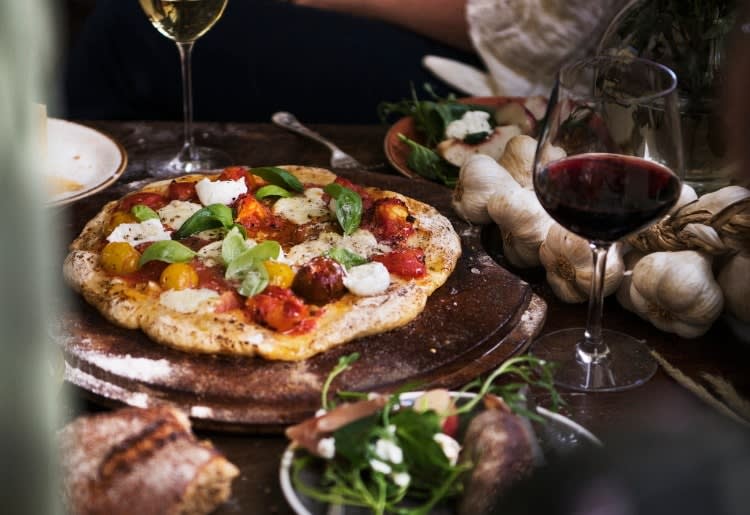 The Sangiovese grape has long been associated with Italian wine and specifically Chianti. Today you can still find this classic wine, but you can also find wine produced from Sangiovese in a number of places around the globe. Almost everywhere it is produced into wine it possess a high level of acidity that will pair well with the sweetness in the Pizza's red sauce.
8. Rosé Champagne/Sparkling Wine and Buttered Popcorn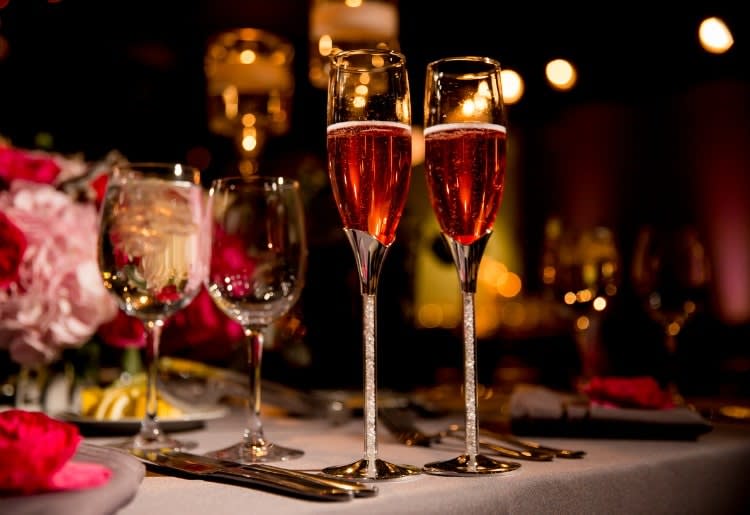 So, this is probably a pairing you are going to have to put together at home. Movie theaters that serve Champagne or sparkling wine are few and far between. But they should and this pairing is exactly why. The slightly more robust quality of Rosé Champagne is a result of the red Pinot Noir grape as its most important component. Pair that rich, effervescent drink with freshly buttered and salted popcorn and you won't ever go back. The sparkle cleanses the palate of the fatty butter layer left behind and at the same time gives the popcorn a richer character.
9. Grenache and Grilled Chicken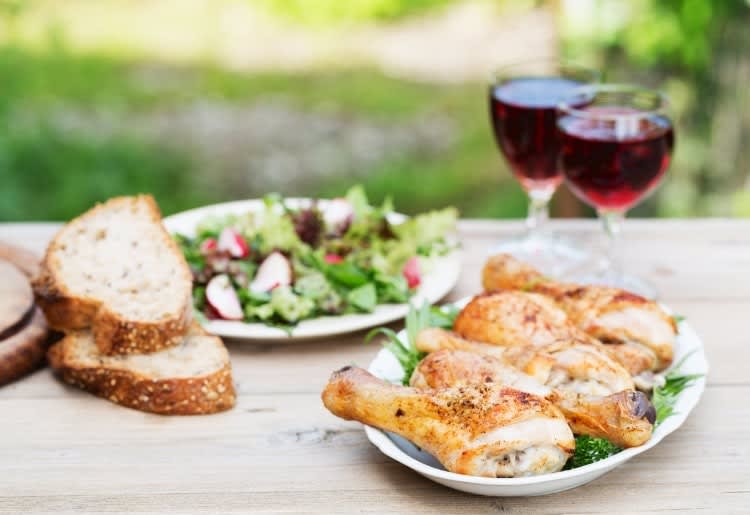 Grenache is probably the most versatile wine in the world. You find it in wines from France's Rhone Valley and Spain, where it is called Grenacha, to places like California and Australia. Its generally fresh, medium-bodied character makes Grenache a great companion for grilled chicken. You've got a little char on the bird? No problem, Granache works with that. You've finished the chicken with a bit of spicy barbecue sauce? Grenache works with that too.
10. Beaujolais and Burgers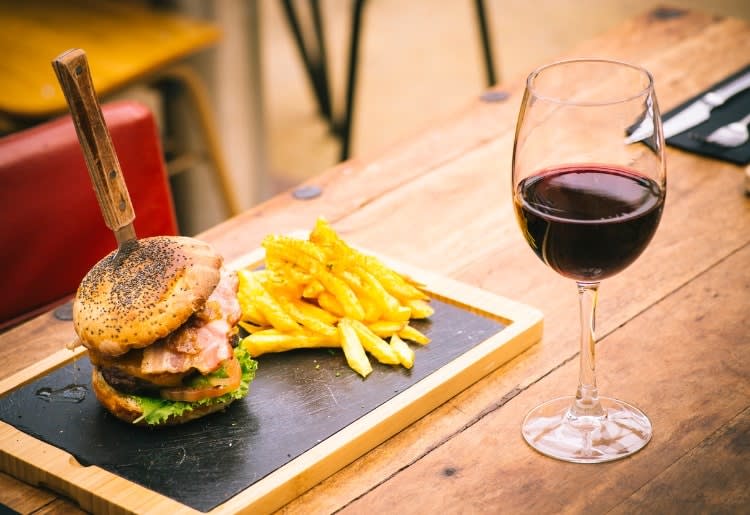 The Beaujolais region of France is renowned for producing easy, enjoyable and quaffable light to medium-bodied red wine; the perfect accompaniment to a good old-fashioned hamburger. For that run-down-your-chin, juicy hamburger you want something that you can happily gulp and enjoy. You want something that will wash it down, add a bit of flavor, but now drown out the burgery goodness. The best moderately priced Beaujolais will get this job done perfectly.
If you want to explore more red wines, joining a top online wine club is a great way to get hand-selected wines sent to you every month, helping you learn which wines you like and which meals they go great with.