If you're looking to get a website up and running with ease, Network Solutions is the way to go. Their all-in-one website builder is simple and easy to use, but by no means does it mean you'll be skimping on quality.
Here's how to get it done and get it right:
1. Decide on a domain
What comes after that www is crucial. Keep it short, simple, and easy to remember. You want people to remember your URL, after all.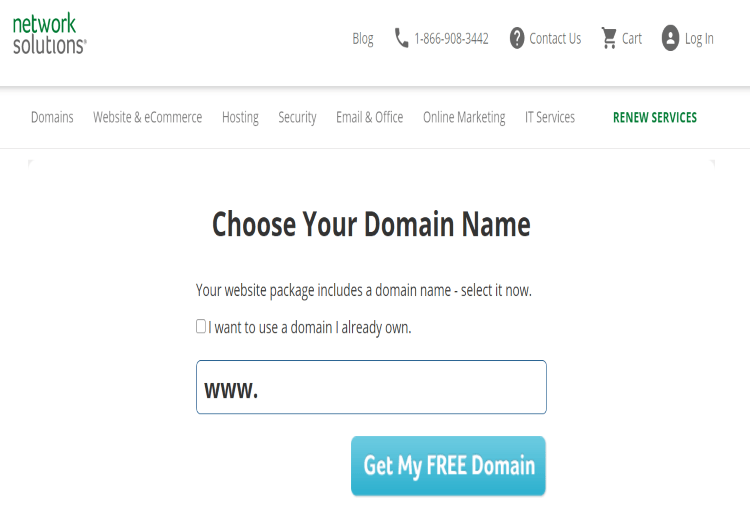 2. Pick your plan
Network Solutions offers different plans for different needs. If you're launching an online store, you'll want to go with the plan that's designed for e-commerce needs, which includes built-in payment processing.
From basic to full-scale, you've got options.
3. Get started on customization
Are you building a blog? Opening an e-commerce store? Creating a site for a non-profit? No matter what your website will be for, there's a template and a layout that'll be perfect for it.
Network Solutions offers two ways to tackle this step: DIY or Do-it-for-me.
If you're going the DIY route, you'll select a template and start adding content, images, videos, and more. The site offers a wide variety of website themes, and within each theme, you'll find a number of different templates to choose from. Whether you're creating a site for your landscaping business or launching a site for your real estate office, there are templates and layouts that'll suit your needs.
Want someone else to handle the heavy lifting? Have one of Network Solutions' experts build the site for you - just provide them the content and they'll do the rest. Either way, at the end of the day you'll end up with a stunning, professional site.

Network Solutions Visit Site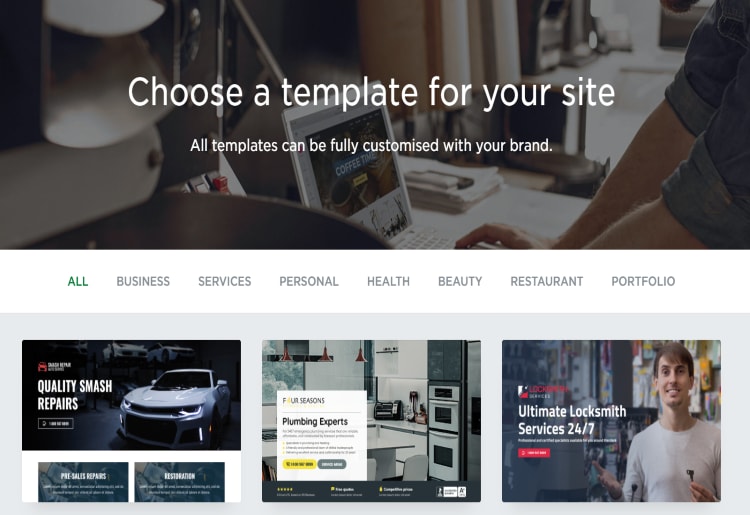 4. Add your content
Once you've chosen a template, you'll be directed to your new site's editing dashboard. Each feature on the site includes a tutorial for how to add content, videos and images, so you can edit with ease.
Drag and drop different features to customize your site, adjust the color themes, add photos from Network Solutions' stock gallery, and load up your pages with content that'll make your ideas come to life.
5. Start tracking
Think the game is over as soon as you hit publish? Think again. Running a website isn't the same as building one.
If you want to be able to gain insights about your site, attract more users, and grow, you're going to need to invest some time in SEO and analytics.
Luckily, Network Solutions offers users the ability to access SEO tracking for every individual page on a site, so you can easily add keywords and make adjustments to boost your site's standing in search results.
6. Edit wherever, whenever
Need to make edits later on? Adding new products to your store? Creating a new blog post? Easy.
Anytime you need to add, delete, change or update your site, simply enter the editing dashboard and get started.

Network Solutions Visit Site
The bottom line: Building a website almost couldn't be easier. With Network Solutions' all-inclusive builder, it's simple, quick, and always produces a stunning site.