We sat down with Heidi Gibson, a Senior Director of Product Management & Growth at GoDaddy to understand more about what makes GoDaddy successful and how it's adapting to our changing world. Heidi has 20 years of experience building teams and products for startups and tech companies, mostly with consumer- and small business- focused products. She took 5 years off her tech career to open a local restaurant chain, The American Grilled Cheese Kitchen. She still owns the restaurants and enjoys showing up on weekends and getting in the staff's way. Heidi is on the board of a local entrepreneurship non-profit, The Renaissance Center, and has coached hundreds of aspiring local business owners on how to start and grow their dream business. Heidi holds a BS and MS in Engineering from MIT.
1. Tell us a little bit about yourself: what inspired you to work for GoDaddy? How has it changed or influenced who you are today?
I am a small business "true believer". I started my career in tech but left in 2008 to open my own restaurant in San Francisco, The American Grilled Cheese Kitchen. I got very involved in the Bay Area small business scene, volunteering at an entrepreneurship nonprofit (The Renaissance Center, which today I'm on the board of) and helping countless aspiring small business owners develop business plans and launch their business. I decided to come back to tech in 2013, specializing in building software products for the small business market. I worked at a couple startups before joining GoDaddy in 2016. At GoDaddy I have the opportunity to serve small businesses on a global scale, which is very exciting, and we're able to leverage the data generated by that scale to figure out what really works for small businesses, and coach them towards marketing actions we know will deliver for them.
I still own my restaurant (now run by a manager) and I've never forgotten that we have the opportunity to directly impact small business owners' success, and through that, their lives and communities.
2. In a highly competitive market, what is the key to GoDaddy's success?
At GoDaddy, we have a very clear understanding of who we are building products for, and the exact challenges that they're up against. We serve the everyday entrepreneur - the small business owners, the side hustlers, and the people that are just getting started on their entrepreneurial journey. We invest a lot of time into speaking with people with businesses across different verticals, at different stages, to understand their specific needs, and develop products to meet those needs. I also draw on my own experience of starting and running a small business, which can be incredibly overwhelming without the right tools and guidance. Our insight into what our customers are up against, and our deep commitment to helping them succeed is key to our own success.
3. Who is GoDaddy for? And what sets it apart from other website builders?
GoDaddy's mission is to empower everyday entrepreneurs across the globe by providing them with the tools they need to quickly turn an idea into an online venture. Our website builder, GoDaddy Websites + Marketing, was built with this mission in mind. GoDaddy Websites + Marketing pairs an easy-to-use website builder with a suite of marketing tools designed to help small businesses with little to no marketing experience reach new customers and achieve business growth. The tool offers integrations with Amazon, Google, Facebook, and Yelp to enable the broadest online reach.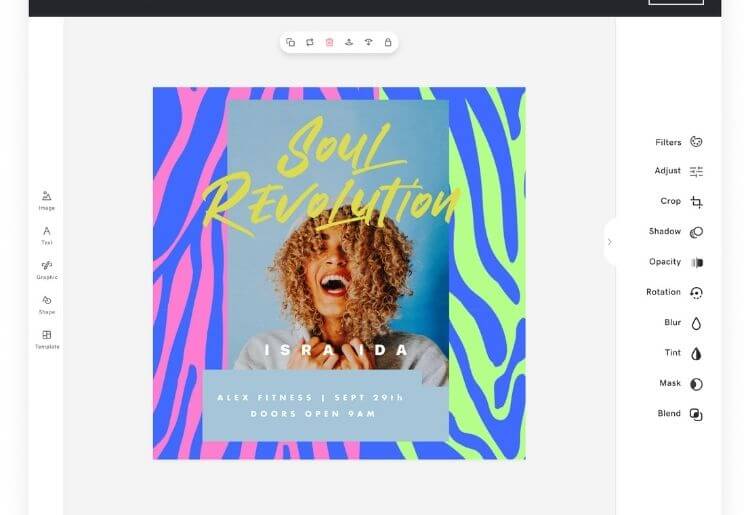 4. What are the 3 most important things someone should consider before choosing a website builder?
There are a number of factors to consider when choosing a website builder that makes the most sense for your business, but a few important ones to be mindful of include:
Marketing integrations. One of the most important aspects of running a business is acquiring and maintaining a healthy amount of customers. Make sure your website builder includes a number of marketing integrations, such as email marketing, Google My Business, and social integrations, to help you find your audience and deepen your relationship with them.
Ease of use. No matter what your technical experience is when it comes to building websites, you'll want to have a website builder that is easy to use and manage so you can spend your valuable time on what's most important to you - running your business.
Customer support. Starting a website for your business can be daunting, so make sure you choose a website builder that has the resources and support to help you get up and running. For GoDaddy Websites and Marketing, we provide small business support and expert advice for all the unique challenges that come with running an online business.
5. Do you have any advice for choosing a domain name?
When choosing a domain for your business, try to choose one that is easy to remember, easy to spell, and accurately reflects your type of business or business name. If your business name is already taken, consider getting creative and buying a top-level domain for your business such as .shop, .store, .llc, or even something like .bike if you run a bike shop. The new top-level domains offer a wide variety for business domains.
6. What was the inspiration behind GoDaddy's Superbowl commercial - 'Make the World You Want'?
We launched the 'Make the World You Want' campaign to inspire people from all walks of life to pursue their dreams and passions. We were inspired by our own customers who had the courage and determination to break through barriers and pursue their entrepreneurial dreams despite the odds stacked against them. 'Make the World You Want' celebrates our customers who are changing the world.
For the campaign, we featured six customers, including a singer and songwriter who uses her platform to have meaningful conversations about anxiety and depression, a fashion icon who is forcing the fashion industry to rethink who can be fashion forward, and a designer who is connecting people back to nature by creating art that is mindful and sustainable. The goal for this campaign is to inspire people from all backgrounds to follow their passions and pursue their entrepreneurial dreams.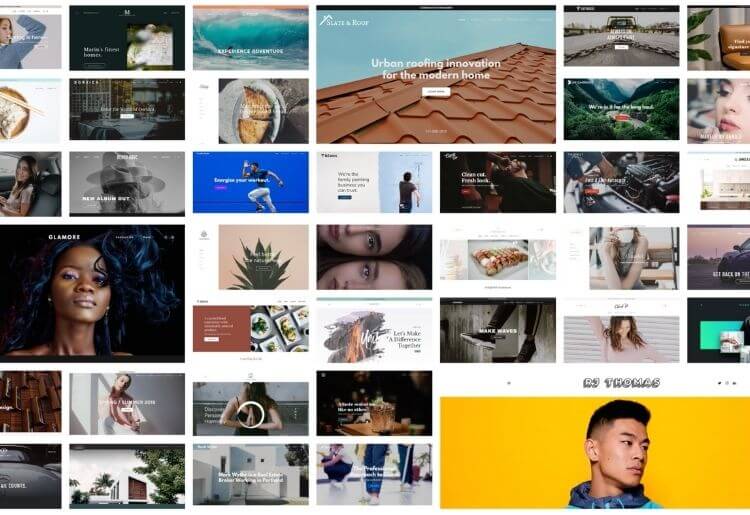 7. How has GoDaddy adapted to fit its users' needs during the Coronavirus outbreak?
Our customers are small businesses owners and the everyday entrepreneur - and these groups are some of the most affected by the pandemic. At the beginning of the COVID-19 outbreak, GoDaddy announced the launch of Websites + Marketing Free, a free-to-use website builder designed to take an idea online quickly, and make sure it can be found everywhere that matters, from Facebook and Instagram, to Yelp and Google, to customers' inboxes – all at no cost.
Websites + Marketing launched in September 2019, and a free version of the website builder was planned for later in 2020, but with the rapid onset of COVID-19, and after seeing a rise in the number of free trial starts, we moved up its release date to provide a free option for anyone looking to start a business or venture, or bring an idea online to try to generate income.
GoDaddy also wanted to support its small business customers beyond its product offerings. GoDaddy alo launched #OpenWeStand, a microsite filled with resources and a community forum to help entrepreneurs and small business owners weather the crisis, along with providing free access to email marketing tools. GoDaddy also joined the Small Business Relief Initiative to supply financial assistance and support to entrepreneurs and small business owners across the country.
8. Will Coronavirus impact the web building industry in the long-term? If so, how?
Due to the pandemic, many businesses were forced to close their physical doors and pivot to online services. Because of this, we've seen a boom in the web building industry this year, and we anticipate this will continue to grow. Having an online presence is more important than ever when it comes to weathering this storm. Entrepreneurs and small businesses need to be where their customers are, and right now, the safest place to be is online.
9. When considering the rise of cyber attacks against large corporations and individuals today, what are your recommendations for best-in-class security?
When starting a business online, it's important to have all the right security measures in place to protect your business, assets and website data. When creating a website for your business make sure you're creating your website on a secure and safe hosting site. At GoDaddy, we offer SSL certificates, which are completely integrated out-of-the-box with our 'house' website builders, Websites + Marketing and (coming to all tiers in January) Managed WordPress. SSL certificates on your website show visitors that they can trust your site. We also offer website security options which include monitoring your site for any bad actors, alerts, and cleaning up your site regularly - all of these are included at no extra cost or effort with Websites + Marketing.
In the case of an attack, it is very important for business owners to have backups of their website data (another feature included with Websites + Marketing), and to regularly schedule backups so you don't lose any important information that is vital to running your business.
10. Could you share with us an unexpected or favorite story from your time at GoDaddy?
I have so many! Here's a recent one: an old friend of mine who I hadn't talked to in years is a personal trainer in Scottsdale AZ. Before the pandemic, I just kept tabs on his business through Facebook and other social media. When the pandemic hit, I reached out to him about training me at home via zoom (since I couldn't go to the gym, and I want to do all I can to keep small businesses going). I took a look at his online presence and noticed he didn't have a good domain and wasn't booking appointments online, so I offered some coaching on growing his business online. He took me up on it and we got him the perfect domain and revamped his presence using GoDaddy products: bosticfitness.com.
I meet with him twice a week for training, and can highly recommend him if you'd like to shake up your fitness routine. He's now got a great idea for a new business and I'm helping him scope that out in our spare time - fun stuff, and I got to reconnect with an old friend, an extra special bonus in this time of social isolation.