Top 10 Collagen Supplements to Support Your Overall Appearance
Compare benefits, pricing, and discounts* of our top-ranked collagen supplements
Our recommendation for you

NativePath
Best for supporting your skin's appearance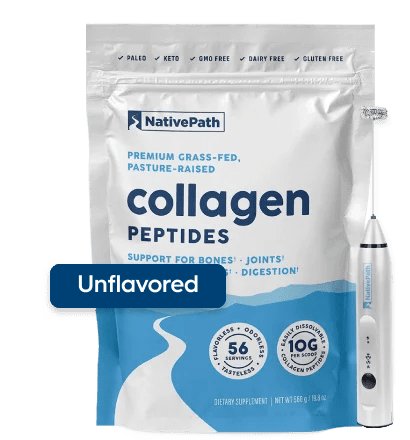 Your Discount:
$67.99
$29.95
Free shipping
·
Money-back guarantee
About this product:
Price per serving: $0.53

Type of formula: Powder
Additional benefits: Supporting bone strength & joints, supporting muscle strength, supporting healthy nails
Source: Grass-fed bovine
Flavor: Unflavored
Dietary restrictions: Dairy-free, Gluten-free, Sugar-free, Soy-free
Servings: 56
Good to know: Over 6,500 5🌟 reviews
Testing standards: Tested under GMP, and 3rd-party tested
Visit: NativePath
Here Are Some More of Our Favorites
*Based on the most recent information provided to us by our partners. Prices on the website are being reviewed and updated on a weekly basis. The final prices are always as they appear on the product's website.
†When buying in bulk, or subscribing