Americans will have a taste of it on network TV this fall, as shows from Canada ("Transplant," "Coroner") and Europe ("Devils," "Dead Pixels") are brought in to fill broadcast slots caused by production shutdowns for U.S shows. So far, all are English language, but when Bong Joon-ho's "Parasite" won the Best Picture Oscar last year, it showed a greater acceptance for the kind of subtitled entertainment that flourishes on streaming services and beyond.
Netflix has already grown its business worldwide with international studios in Madrid, Toronto, Mexico City and London, and offices in Tokyo, Seoul, Amsterdam, Singapore, Sydney, Paris and Mumbai. But other streaming services are catching up, acquiring their own international titles at a time of top TV quality.
Here are 10 binge-worthy foreign series from 10 different countries worth seeking out:
1. "Tehran" - Israel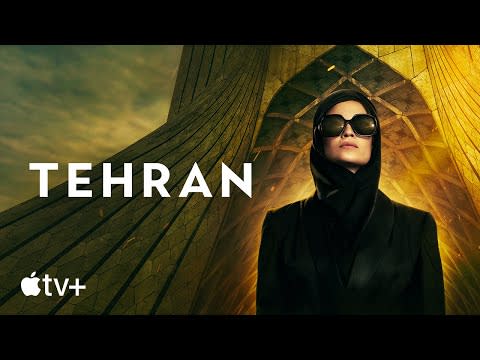 The new spy series from Moshe Zonder, creator of the influential Israeli series "Fauda," stars Niv Sultan as a Mossad agent going on an undercover mission to Iran, where she was born and lived before her family fled. That causes a degree of nostalgia for her (to be back to see how her homeland changed); but there's also a mission to accomplish, and there's an Iranian security agent, played by Shaun Toub ("Homeland," "Crash"), on her trail. Any thrillers about a specific conflict will elicit different reactions depending on political alignment. But the series, which premiered on Apple TV + in late September 2020, seems intent just to keep the action taut in its eight episodes.
2. "Sacred Games" - India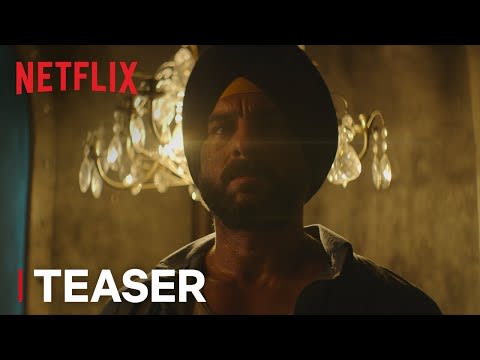 The first original Netflix series from India in 2018 stars Salif Ali Khan as a Mumbai police officer in a corrupt squad who gets a tip about the whereabouts of a crime overlord who has long been underground. The crime thriller is based on Vikram Chandra's 2006 novel of the same name and features Nawazuddin Siddiqui as the gangster. Its two seasons and 16 episodes ended on a cliffhanger, but there has been no announcement as of yet about a third season.
3. "Dark" - Germany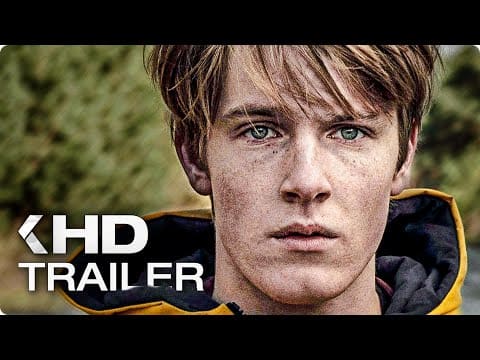 A creepy, time-jumping series about two children gone missing in a small town certainly lives up to its name. The search for the two exposes a town's strange web of connections through different eras, and even skips into a parallel world when it got to its third and final season, which premiered in June 2020. The first German-language original series from Netflix, its complexity led to the creation of complex flow charts and family trees by fans on the internet to keep it all straight. For others, the direction and cinematography was enough to keep them going.
4. "Gomorrah" - Italy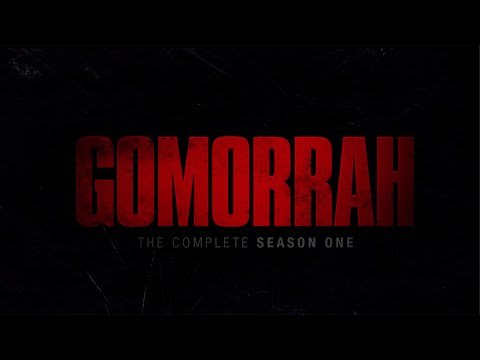 Where better to hear a tale of a crime family than Italy? The story of a Neapolitan crime organization outside of Naples led by a young don (Salvatore Esposito) is told from the point of view of his right hand man (Marco D'Amore). While the first two seasons from 2014 and 2016 have streamed on Sundance TV, seasons three and four never have run in the U.S., causing some to find it with a VPN (though with occasional subtitle problems). Good news for fans: the entire series, including a new season five, is coming to HBO Max in late 2020.
5. "Call My Agent!" - France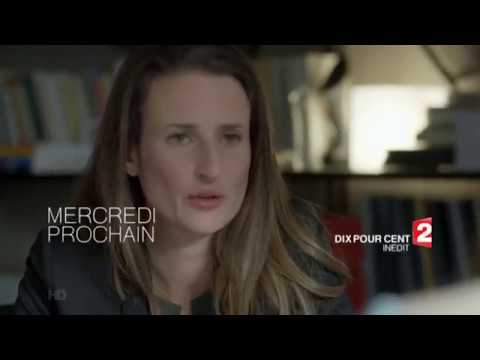 Action in the Parisian talent firm ASK seems more frenzied than that in "Entourage," and is peppered with top French stars from Isabelle Adjani to Nathalie Baye, portraying themselves. Camille Cottin, Thibault de Montalembert and Grégory Montel portray the agents trying to keep their careers (as well as their clients) afloat in the witty series created by Fanny Herrero and known in France as "Dix Pour Cent" (10 Percent). Three seasons are available on Netflix; a fourth and final season is said to be on its way.
6. "Borgen" - Denmark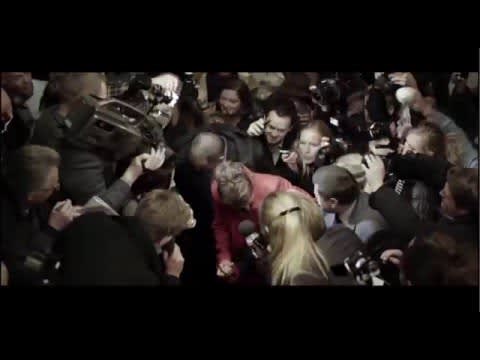 The superior political tale of Denmark's first woman prime minister is fully fleshed out in a "West Wing" style that can at once satisfy political junkies and provide a respite from the actual political world. Named after the castle-like building where Danish government meets, it stars Sidse Babett Knudsen as the new prime minister. The cast also includes as a spin doctor insider Pilou Asbaek, later seen as Euron Greyjoy in "Game of Thrones." Long unavailable in the U.S. despite international acclaim, its four seasons that first aired overseas from 2010 to 2013 just started streaming on Netflix for the first time in September 2020, sparking plans for a fourth season premiering sometime in 2022.
7. "Derry Girls" - Northern Ireland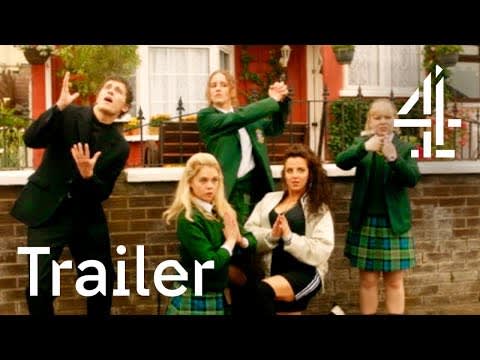 Although the chatty girlfriends in this raucous school comedy set in the 1990s are technically speaking English, their Irish accents are so strong, you may need to put on closed-captioning subtitles anyway. Creator Lisa McGee based it on her own experiences growing up during the end of the troubles in Derry where Protestant skirmishes were part of the many predicaments of teen life in Catholic school. The well cast ensemble earned a strong following and critical acclaim. The first two seasons on Netflix are to be followed by a third, but its production was halted by the pandemic.
8. "Money Heist" - Spain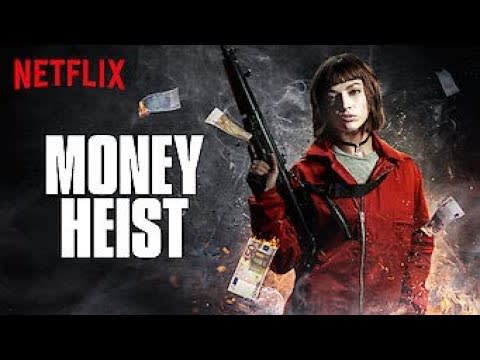 One of the most popular international shows is this Spanish Netflix series that began in 2017, telling the tale of a proposed caper involving printing billions of euros at the Royal Mint of Spain, starring Alvaro Morte as the mastermind known as The Professor. A winner of the best drama series at the International Emmy Awards, "Money Heist" went on to plan a heist at the Bank of Spain. Part of what makes it unusual is that the story is told from an unreliable narrator, a runaway robber with the nickname Tokyo (Ursula Cobero). Production of the fifth and final season began in August 2020.
9. "La Casa De Las Flores" - Mexico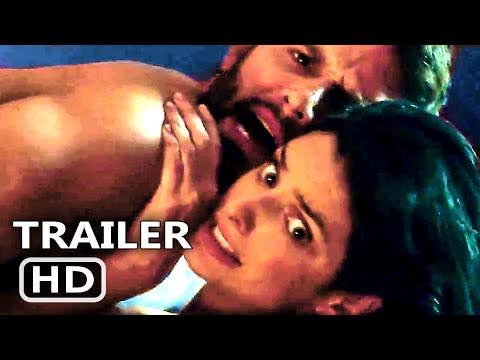 Written and directed by Manolo Caro and starring his frequent collaborator Cecilia Suárez, it concerns the travails of a dysfunctional family that owns a family florist shop and cabaret. The black comedy tweaks the traditions of the telenovela genre in a raucous and colorful way. While season one, released in 2018, was based in Mexico, parts of the second and third season were shot in Madrid. Suarez's unique vocalization of her character Paulina's voice has become a centerpiece of the show and a sensation in Mexico—some wanted their wayfinding-systems to be spoken in her sing-songy voice. The last of its 34 episodes premiered on Netflix in April, 2020.
10. "Crash Landing on You" - South Korea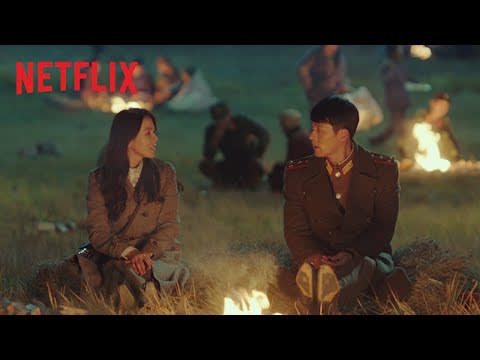 Seoul has become a consistent provider of pop culture favorites in recent years, from music's K-Pop to a growing series of romances featuring impossibly cute young people. What sets this 2020 series apart is its more nuanced portrayal of the relationship of a South Korean heiress, who crash lands her paraglider into North Korea after a typhoon, and the army officer who decides to help her. Written by Park Ji-eun, who created the popular "My Love from the Star," and directed by Lee Jung-hyo ("Life on Mars"), it stars established personalities Son Ye-Jin and Hyun Bin.
Using a VPN to Watch International Shows
Copywriting laws and other concerns can limit your access to content from around the world. But a good VPN can change that. To access content abroad, you'll want to set your VPN server to the country whose content you're trying to access. While you can find free VPNs, experts recommend purchasing service from a reputable provider such as Hotspot Shield or ExpressVPN. Not only do these VPNs tend to work better—and faster—but they're also equipped with better security features and customer service access.
You may also like: