Student loans have become a necessary tool for many people who want to afford a college degree. College graduates should be able to celebrate their achievement, not be burdened by monthly student debt payments. Luckily, there are plenty of companies dedicated to helping people get out from under their student loan debt.
#1 SoFi
SoFi is one of the biggest and fastest growing lenders in the student loan refinancing industry. They offer qualifying customers student debt refinancing at low rates to help graduates lower their total student debt payments. They can provide better rates because they take into account a customer's future financial potential, not just their history. SoFi offers some of the lowest rates and most flexible terms in the business.
#2 CommonBond
CommonBond is one of the most versatile student loan refinancing companies out there. Borrowers who refinance with CommonBond receive the option of choosing a fixed interest rate, a variable interest rate, or a 10-year hybrid loan with the first five years having a fixed interest rate and the second 5 years having a variable rate. For fixed and variable rate only loans, CommonBond offers customers loan terms of 5, 7, 10, 15 and 20 year options.
Review CommonBond for more information
#3 Earnest
Earnest is a student loan refinancing company that is focused on issuing flexible loans to meet their customers' needs. Earnest's low rate student loan refinancing has base terms of 5, 10, 15 or 20 years. However, what makes them unique is that Earnest lets customers customize their loan terms to the time frame, giving customers the exact monthly payment that perfectly fits their budget. Earnest's customers save over $17,000 on their total student loan payments on average.
Check out Earnest to learn more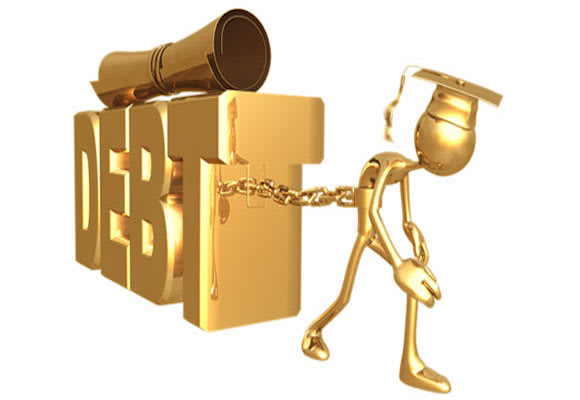 #4 LendKey
LendKey is a free loan aggregation service focused on providing refinancing and consolidation loans for borrowers with high student debt levels. Customers' outstanding loan information and loan qualification details are inputted into LendKey's technology solution to match borrowers with the right lending partner from a network of over 13,000 community banks and credit unions. LendKey is able to present customers with the best options for their individual financial circumstances.
#5 Pacific Debt Inc.
Pacific Debt is a debt settlement company that can help settle student loans of $100,000 or more for as much as 55% less than the total outstanding debt. For Pacific Debt customers, a settlement specialist will create a customized debt settlement plan for that fits your specific needs. By depositing an affordable monthly payment into a special savings account, PacificDebt's team of expert negotiators can help you received a reduced settlement in as little as 2-4 years.