For instance, negative body language such as crossed arms may indicate that a person is defensive and closed off. Neck touching is another negative sign, meaning that a client is nervous and anxious. On the other hand, leaning forward can be a sign of interest and engagement, and crossed feet indicates relaxation and comfort. Talented psychics and the best psychic sites are able to use signs like these to provide their clients with accurate readings, both offline and online.
The following list features trustworthy and highly accurate psychics, with whom you get can an online reading through these online psychic reading services.
10 Most Accurate Psychics from Top Rated Networks
1. Psychic Vincent at Psychic Source
Vincent helps people who are dealing with issues of career and finances, life, destiny and meaning, loss and grieving, and love, relationships, and family. He is also an artist who uses automatic writing and drawing as one of his tools during readings. Vincent is known among his clients for his honesty and the connections he makes with clients.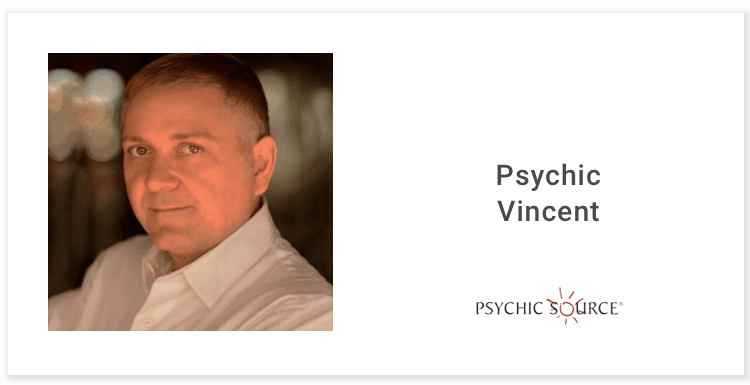 Specialty: Psychic
Featured on: Psychic Source
Reading Methods: Phone, text chat
Pricing:Psychic Vincent charges $7.45/minute but sometimes offers discounted rates of $1/minute.
New callers can take advantage of Psychic Source's introductory rates:
30 minutes - $19.80
20 minutes - $15
10 minutes - $10
The introductory offer comes with 3 minutes free plus a free copy of the book Guide to Psychic Readings.
Testimonials:
"All I can say is WOW! He was completely on point with minimal information given. He described the other person to a T! But please be prepared for brutally honest answers!! My answers were not easy to hear, but it's what I needed to know to move forward with my life. I appreciate your honesty, you will definitely be hearing from me again. Thank you so much!"- MendezC
"100 percent accurate reader, caring and to the point, no nonsense. Felt like I knew him for years. What a sweetheart."- MBluna

Psychic Source Visit Site
2. Angel Marie at Keen
Angel Marie is a top-rated love psychic who has been reading professionally for 10+ years. She is a Certified Psychic and Certified Medium and uses spirit guides to help clients find their way through love, career, and other issues. She doesn't sugar-coat her messages but is always compassionate in relaying them; perhaps that's why she has a 5-star rating.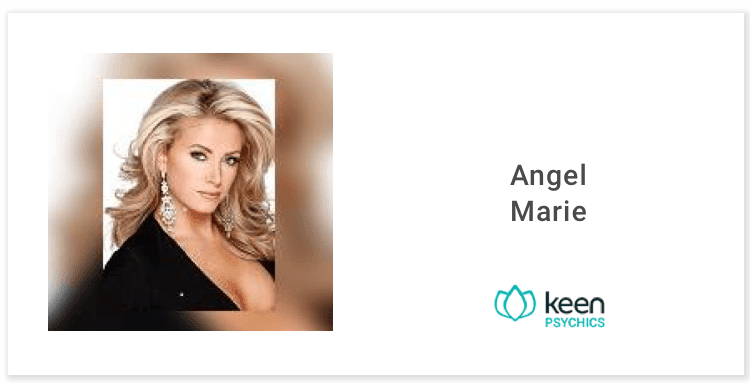 Specialty: Love Psychic
Featured on: Keen
Reading methods:Phone, text chat
Pricing: Angel Marie The Love Psychic charges $9.99/minute.
New customers to Keen receive their first 3 minutes free, and can then purchase 10 minutes for a special introductory rate of $1.99.
Testimonials:
"She was great and helped me to feel much better about a love interest. I will be contacting her again in the future. She has a great personality and gift-thank you!" - Member06324556
"Angel Marie is amazing! Very accurate and compassionate. I highly recommend!" - m42

Keen Visit Site
3. Dominique at California Psychics
Dominique has been reading professionally for 20+ years. She was born with the gift of seeing, hearing, and feeling what others can't. She connects to your vocal vibrations and energy in order to give you an accurate reading, and her style is both strengthening and compassion.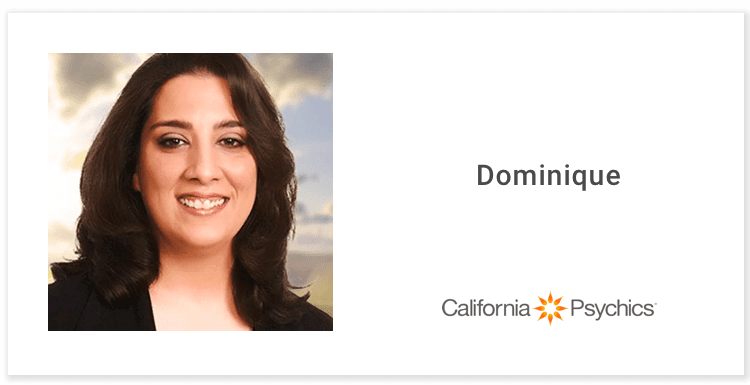 #1 Popular: $1/minute for 20 minutes=Total $20.
Popular psychics have gone through a screening process and maintain 100% confidentiality.
#2 Preferred: $2/minute for 20 minutes=Total $40.
Preferred psychics have a reputation for providing confidential & insightful guidance.
#3 Premier: $4/minute for 20 minutes=Total $80.
Premier psychics provide supportive insights to help you move forward.
Testimonials:
"A M A Z I N G! LOVE, LOVE!! Dominique has "The Gift" period!! If you're reading this review, I can say steadfastly, do not walk..but rather RUN to the phone to call her! That's how AMAZING she truly is!!!!" - Beth
"Thank you Dominique for always giving me a peace of mind in the storm. You get to the heart of the matter,the heart of the person in question. I am grateful to how far you have brought me through all of this." - Carla

California Psychics Visit Site
4. Truth and Light at Kasamba
Truth and Light has over 10 years of experience in fortune telling online. He specializes in looking into the future and helping clients navigate difficult situations. He has a 5 star rating and offers readings via phone and chat.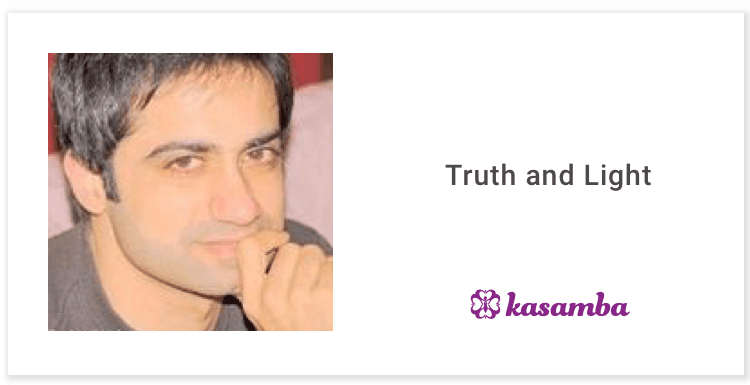 Specialty: Fortune Telling
Featured on: Kasamba
Reading methods: Text chat, mail
Pricing: Truth and Light charge $18.64/minute but sometimes offers discounted rates.
New clients at Kasamba get 3 free minutes for their first reading and can then enjoy a 50% discount on the rest of the first call.
Testimonials:
"He gives me peace." - User_cmw9cr
"Spot on!!!!!! Best I've experienced live or on here!" - User_bfkbvc

Kasamba Visit Site
5. Psychic Jilien at Psychic Center
In less than 5 years, Jilien has done over 18,000 readings for PsychicCenter customers, earning a reputation as a trusted medium and a love and relationships counselor. She promises to tell customers "the truth and nothing but the truth."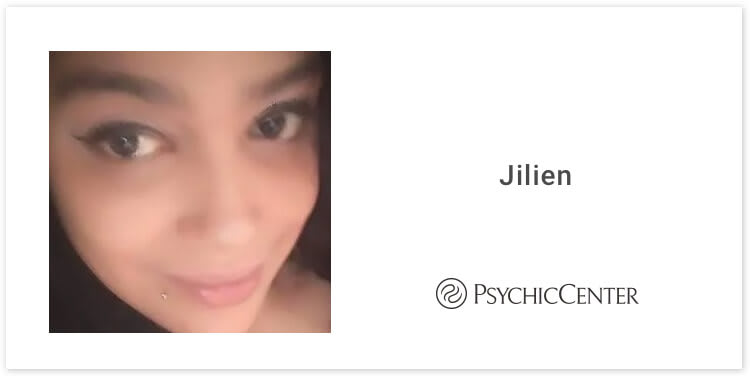 Specialty: Psychic Medium
Featured on: PsychicCenter
Reading methods: Phone
Pricing: Special introductory offer of 10 minutes for $5. After that, you'll pay the psychic's fee, which typically ranges from $2-9 per minute. Psychic Jilien charges $5.50 per minute.
The site also has a loyalty rewards program, which gives clients 10% back on what they spend (so if you spend $50 in a given month you'll automatically get 10% back to use as credit the next month).
Testimonials:
"She cares for her clients and her predictions have come through. She is simply amazing." —Dunja
"Great reading once again set my mind and heart at ease" —Chaun

PsychicCenter Visit Site
6. Cloverleaf at Psychic Encounters
Before every reading, Cloverleaf performs a meditation where she asks her angels and spirit guides to provide her clarity and insight into her clients' questions. She claims to be a descendent of Nostradamus and has been practicing since the age of 5. Drawing upon her 25 years of experience, Cloverleaf guides her clients from places of confusion to inner peace, well-being, and connection with their own self-worth and true purpose.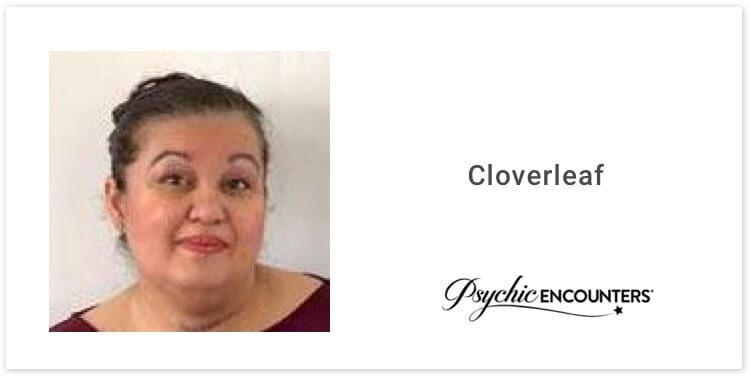 Specialty: Love, departed loved ones, sense of purpose
Featured on: Psychic Encounters
Pricing: $0.99/minute
"Gives spirit dimension to my questions allowing me to see the picture more fully." - Anonymous
"Compassionate in her delivery very insightful." - Meteka J

Psychic Encounters Visit Site
7. Psychic Amber at It'sPsychic
In her more than 40 years as a clairvoyant, Psychic Amber has acquired multiple tools to help her clients connect with the spirit world. These include everything from precognition to tarot card readings and dream interpretation. She also offers spiritual guidance on depression, lost love, and fertility and intimacy issues.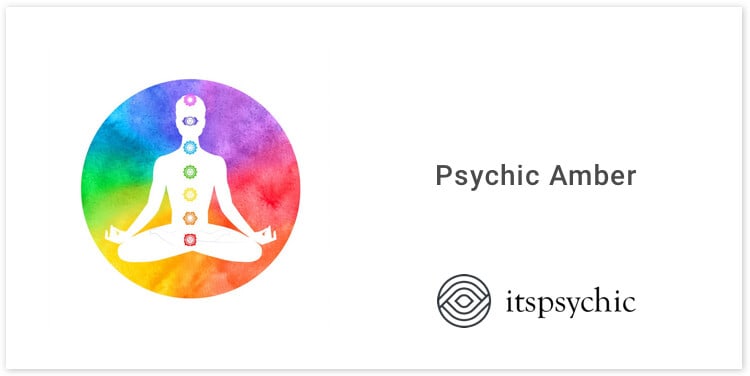 Specialty: Dream interpretation, precognition, energy reading
Featured on: It'sPsychic
Pricing: Special offer first 3 minutes free; after that $2.90/minute

Itspsychic Visit Site
8. Liz Andrews James at Horoscope.com
Seekers will find an experienced spiritual guide in the Liz Andrew James, a clairvoyant with more than 40 years of experience. Using tarot, clairvoyance, and mediumship, she helps each client understand and take control of the spiritual undercurrents influencing their lives. Liz specializes in relationship guidance and in particular acts as a sensitive, respectful guide for those experiencing LGBTQ issues.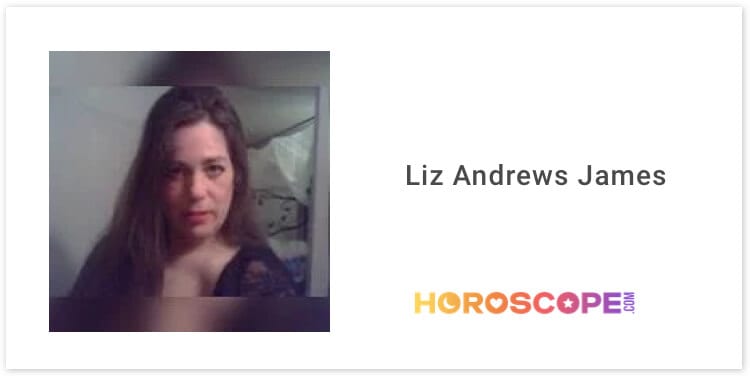 Specialty: Clairvoyant, tarot readings, law of attraction coaching
Featured on: Horoscope.com
Pricing: $5.29/minute
"Excellent call. Always able to clearly see through the weeds and clarify confusing situations. Definitely a call back to help with my difficult situation." - joanneb
"As always, Liz is open, honest, and spot on." - prosperity is mine

Horoscope.com Visit Site
9. AlyciaRose at Oranum
AlyciaRose has done more than 60,000 readings on Oranum and is one of its highest ranking psychics on the site. She has more than 30 years of experience and specializes in past lives, Reiki, runes, and magickal advice.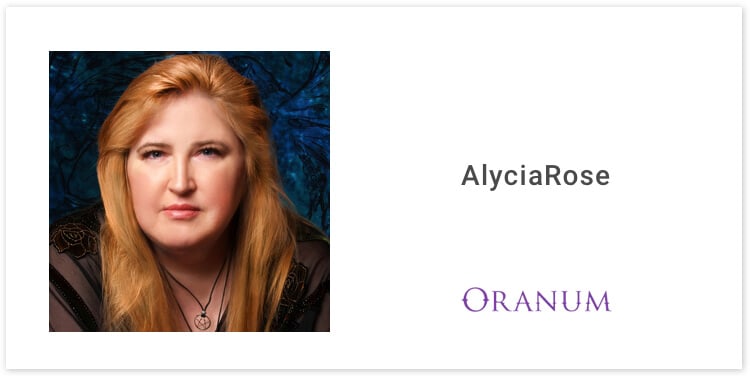 Specialty: Past lives, lost objects, Reiki healing
Featured on: Oranum
Pricing: New members receive $9.99 of free credits. Prices are based on pre-bought credits. AlyciaRose's prices vary based on the type of reading
"Amazing, professional, kind, thorough clairvoyant! She is spot on, no gimmicks or games, and she helped me immensely." - Grace
"AlyciaRose is my trusted advisor. Time and again she has not failed me. Her readings are accurate and she will not waste your time." - Sue

Oranum Visit Site
10. Ask Grace at Astrology.com
Ask Grace holds a PhD and has worked as a vocal coach, spiritual counselor, Reiki Master, and past life regression therapist. She brings over 48 years of experience to her clients as well as a connection to personal spirit guides and angels whom she evokes for insight into matters of love, infidelity, and prosperity.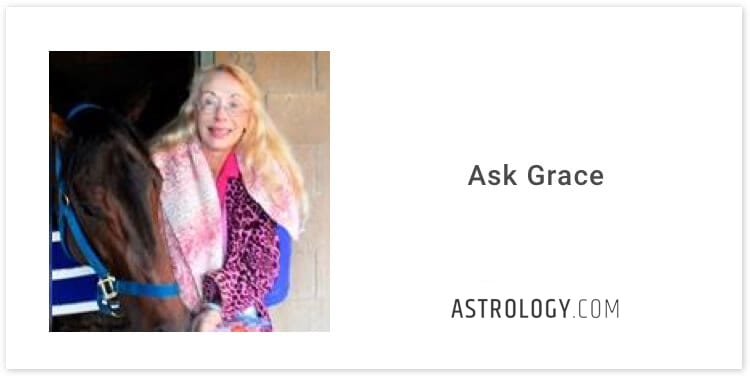 Specialty: Spirit guides, romance, angel readings
Featured on: Astrology.com
Pricing: $4.84/minute
Special offer: first 3 minutes free; $1.99 for 10 minutes
"Thanks Grace!!!! You are amazing we seem to be going through a lot but you always make me smile!!" - Weavergirltambear1990
"Amazing, honest, and gets right to the heart of the question." - User845008

Astrology.com Visit Site
What is Meant by an "Accurate" Reading
When we say "accurate psychic," we don't mean that they can tell you this week's winning lotto numbers, which horse to bet on down at the track, or exactly how many days you have on this Earth. An accurate psychic is one that establishes an honest, empathetic connection with you. It's a psychic that truly works to understand you as an individual and not with some one-size-fits-all reading. These are psychics who give you deep, personal insight about what's facing you, as well as a comforting ear and wisdom drawn from years of experience in a field that has enchanted countless people for eons.
However, it's up to you to give online psychic readers the best chance at giving you an accurate reading. To do this, it's important to ask pointed questions instead of general ones. When you ask pointed questions, you're likely to get pointed answers, as opposed to asking general questions, like "What's in my future," which is likely to lead to a general answer. The accuracy of an online psychic can be determined by the details they relay to you, not by generic taglines like, "I see great sadness within you."
How Accurate Can an Online Psychic Be?
Online psychics can be extremely accurate, but of course, each psychic differs. Psychics themselves know where their gifts lie; some need to touch a person's hand in order to get a reading; other's just need to hear a person's voice and can then pick up on all sorts of energies.
Psychics who specialize in online readings know themselves and their capabilities; they know how to understand, interpret, and advise people based on what they write. In some cases, when a psychic's gift is connected to the written word, they can be more accurate than phone readers or in-person readers.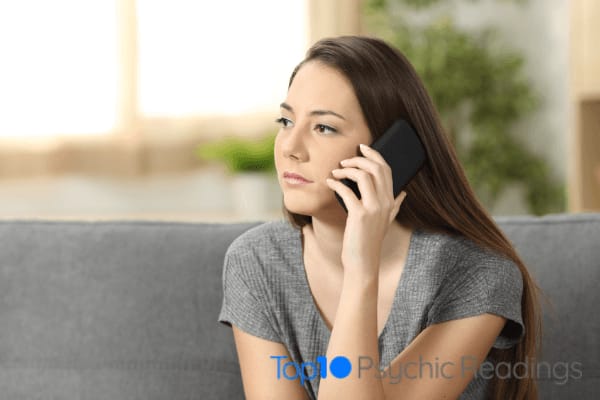 The Accuracy of a Reading Requires a Two-Way Stream of Communication
Many factors influence the accuracy of a psychic; some depend on the psychic and some depend on you.
On the psychic's end, they should approach the reading with:
Descriptions instead of interpretations: Many symbols and images can have hundreds of meanings; a psychic should be able to interpret the correct meaning of the stories you share, rather than pick up on a few signals and misinterpret them.

An open mind: Since psychics are people, they may have their own ideas about love, work, relationships, etc. To give accurate readings, they need to leave their personal opinions behind and focus solely on your situation, needs, and questions.
On your end, it's up to you to approach the psychic reading with:
An open mind and realistic expectations: Psychics can see things that others can't, but they're not magicians nor do they control the future. It's important to approach your reading with realistic expectations about the information and advice you'll receive.

Honesty: You don't need to tell the psychic everything about yourself; they'll already know a great deal about you just from chatting with you. But you do need to be honest — don't try to trick them and see if they catch you. Accurate psychic readings rely on a trusting relationship between you and your psychic; only through honesty can you get an accurate reading.
Choosing a Psychic Reading Service
You don't need to be a psychic yourself in order to find one who can help you look on the bright side moving forward.
With worthwhile introductory offers from every psychic reading site, you can take your time in finding the psychic that feels right to you. The "right one" may be the one who has the best welcome prices, the one who is most compassionate, or the one with the most experience—it's up to you to decide which factor is most important to you. You can also keep in mind that most of the top-rated online psychics offer a money-back guarantee or at the very least a credit refund (check out this comparison chart for information); so if you're not satisfied with your reading, you don't have much to lose.
You might also like:
Pet Psychic for your dog or cat