In a Nutshell
With its online application, flexible repayment terms, and lack of fees, SoFi makes applying and getting loans fast and easy. Launching its newest flavor of financial support—private student loans—SoFi adds yet another notch to its already-impressive belt. As with all SoFi products, these loans come with transparent terms, reliable service, and competitive rates. In short, it's the place to go for smart student loans.
pros
Autopay discount
No origination, late, or insufficient funds fees
Post-graduate employment opportunities and networking events
cons
Not eligible for many community colleges

SoFi Visit Site
SoFi at a Glance
Loan Types: Undergrad loans, graduate loan and parent loans
Loan Amount: Up to 100% of cost of attendance
Repayment Terms: Can be paid off during or after school
Average APR:
Fixed rates from:
4.23% (with autopay)
Variable rates from:
1.87% (with autopay)
Minimum Credit Score: No minimum credit score, cosigners encouraged
Fees: No fees
SoFi needs no introduction. A well-known name in the finance world, SoFi offers consumers just about every type of financial assistance under the sun, from personal loans to home mortgages. And if you're a student, there are even more options for you including medical residency refinancing, undergraduate student loans, and yes, private student loans too. Overview
With tons of positive feedback online, an A- rating with the Better Business Bureau, and a reputation for being a fun, forward-thinking, and just plain cool financial option, SoFi is a great choice if you're looking to finance your way through school.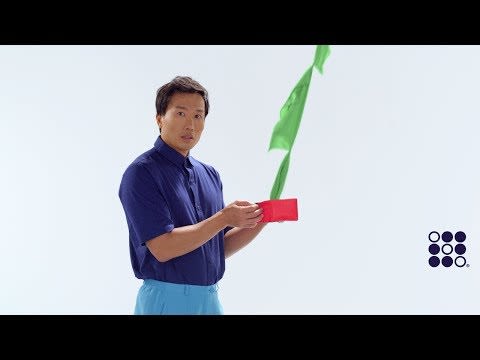 Best For?
SoFi private student loans are the best fit for students who have already exhausted their federal grant and loan venues and are looking for an easy, affordable, and flexible financing option. SoFi is also great for grad loans and parent loans - perfect for parents looking to help their kids through college.
Loan Features
SoFi is a well-known name in the finance world for a reason. It offers solid products, unparalleled customer experience, and some of the most flexible policies you'll find anywhere. Plus, if you qualify, you can get extremely competitive rates. Here are some areas where SoFi really shines.
As the name implies, SoFi is a social financing option. This has several ramifications. For one thing, SoFi actually sets up social networking events where you can meet people in your field, scout potential job opportunities, and learn more about your industry. SoFi is also known for helping its borrowers get jobs after they graduate (though this is not guaranteed).
Another fabulous advantage of going with SoFi for your private student loan is the glaring lack of fees involved. Hardly a lender out there will hand you a loan without tacking on some sort of fee, whether it's a finder's fee, registration fee, late payment fee (the most common), or something else they make up. This is why SoFi's lack of fee policy is so impressive. Truly, SoFi charges absolutely no fees, not origination, application, insufficient funds, or prepayment penalty fees. In fact, this company doesn't even charge a late fee, the most basic penalty charged if you miss a payment.
SoFi has extremely considerate repayment terms. It even has a deferment and forbearance policy aka unemployment protection policy. If you lose your job, you can qualify for loan repayment deferment. That means you won't be responsible for repaying your loan during your months of unemployment for up to 12 months.
The Application Process
The SoFi private student loan application process takes minutes to complete.
Fill out the online application form.
You may or may not get pre-qualified.
When you are approved, you'll need to review the terms of your loan.
If everything looks good to you, you can sign using the e-signature tool.
The school you are currently enrolled in will then need to verify all of your information. This stage can take more or less time, depending on the institution.
Once verified, you can have your money right away.
Altogether, the whole process usually takes 4 to 6 weeks, but it can vary depending on the speed of your school's verification process.
Additionally, SoFi encourages (but doesn't require) borrowers to apply with a cosigner. Generally speaking, you'll be given lower rates if you do this. That's because, while SoFi doesn't have a specified minimum credit score, your credit history and income may not be top tier in your student years, but a cosigner will have a longer credit history and more substantial income to back up the loan. A cosigner can also help improve your chances of getting approved for the loan altogether.
Eligibility Requirements
SoFi has fairly standard eligibility requirements. The only thing that stands out is that it doesn't have any minimum credit score requirements. Here's what you need:
US citizen
Of legal age within your state of residence
Live within the United States
Be enrolled for a minimum of half-time
Be enrolled in one of the eligible institutions
Be enrolled in one of the eligible degrees
Cosigner requirements include:
Must be of legal age within the state of residence
Be a US citizen or permanent resident
Loan Rates
SoFi offers both fixed and variable rates. They range as follows:
Fixed rates:
4.23% (with autopay)
Variable rates:
1.87% (with autopay)
While there aren't specific numbers, having a cosigner alongside you will definitely reduce your APR. For example, if your cosigner is a SoFi member already, you'll get an immediate 0.125% off your interest rate.
SoFi will cover up to 100% of the cost of attendance at your school. This can include tuition, books, travel expenses, personal expenses, supplies, and room and board.
Repayment Terms
As mentioned, APRs start from 1.87% (with autopay) depending on several factors. You can get an automatic 0.25% discount on your interest rate if you sign up for auto-payments that come directly out of your checking or savings account. There are several repayment options, including:
Deferred payments: Make no payments while in school (for students only)
Interest only: Only pay interest while you're in school
Partial payments: Pay a set rate of $25/month while you're in school (for students only)
Immediate payments: Start paying off your loan right away and finish faster
Choose the one that works best for your finances.
How Safe is It?
SoFi is a fintech brand and so takes online security and privacy very seriously. It has all the normal industry-standard safeguards in place, including technical, administrative, and physical layers of protection.
Your personal account information is protected by a unique user ID and password that only you know. Along with the other sensitive information, those passwords are encrypted even during transmission, so nobody ever sees or knows your password. SoFi uses TLS (Transport Layer Security) to keep prying eyes away from your sensitive data.
Customer Service
This company really does customer service right. For one thing, SoFi's customer service is based in the US, so you know you'll be getting someone who speaks the same language as you and understands your problems when you reach out for help. For another, a support team member is available to you via telephone or email channels. The hours are pretty long too, starting earlier and ending later than the norm. Here are the customer service details:
Available Monday thru Thursday 4am to 9pm PT and Friday thru Sunday 4am to 5pm PT
Finally, SoFi has a useful FAQ section on the site that has just about all the answers you could be looking for from customer support.

SoFi Visit Site
How SoFi Compares
Ambitious borrowers looking to finance the rest of their schooling
Students who are specializing in the medical fields
Students who want a good financial education
Summary
SoFi is putting the personal edge back into financing. Offering flexible repayment terms, competitive pricing, and an easy-to-use online application, this brand stands by its customers all the way. The forbearance and deferment programs are just more examples of why SoFi is the cream of the crop.
Disclaimers:
UNDERGRADUATE LOANS: Fixed rates from 4.23% to 11.26% annual percentage rate ("APR") (with autopay), variable rates from 1.88% to 11.66% APR (with autopay). GRADUATE LOANS: Fixed rates from 4.13% to 11.37% APR (with autopay), variable rates from 1.78% to 11.73% APR (with autopay). MBA AND LAW SCHOOL LOANS: Fixed rates from 4.30% to 11.52% APR (with autopay), variable rates from 1.95% to 11.89% APR (with autopay). PARENT LOANS: Fixed rates from 4.60% to 10.76% APR (with autopay), variable rates from 1.88% to 11.16% APR (with autopay). For variable rate loans, the variable interest rate is derived from the one-month LIBOR rate plus a margin and your APR may increase after origination if the LIBOR increases. Changes in the one-month LIBOR rate may cause your monthly payment to increase or decrease. Interest rates for variable rate loans are capped at 13.95%, unless required to be lower to comply with applicable law. Lowest rates are reserved for the most creditworthy borrowers. If approved for a loan, the interest rate offered will depend on your creditworthiness, the repayment option you select, the term and amount of the loan and other factors, and will be within the ranges of rates listed above. The SoFi 0.25% autopay interest rate reduction requires you to agree to make monthly principal and interest payments by an automatic monthly deduction from a savings or checking account. The benefit will discontinue and be lost for periods in which you do not pay by automatic deduction from a savings or checking account. Information current as of 11/04/2020. Enrolling in autopay is not required to receive a loan from SoFi. SoFi Lending Corp., licensed by the Department of Business Oversight under the California Financing Law License No. 6054612. NMLS #1121636 (www.nmlsconsumeraccess.org).