In a Nutshell
The Hartville Pet Insurance program offers excellent customer service and customizable insurance options, including exams, diagnostics and treatment for your furry friend. You choose your deductible and it's possible to add more comprehensive options.
pros
Reimbursements of 70%, 80%, or 90% by direct deposit
High annual coverage limits with choices up to unlimited
cons
14-day waiting period (accident, illnesses, ligament, and knees)
Pre-existing conditions not covered
Hartville Visit Site
Highlights
Free online quote available in seconds
Customizable coverage options
Simple, online self-service with the Member Center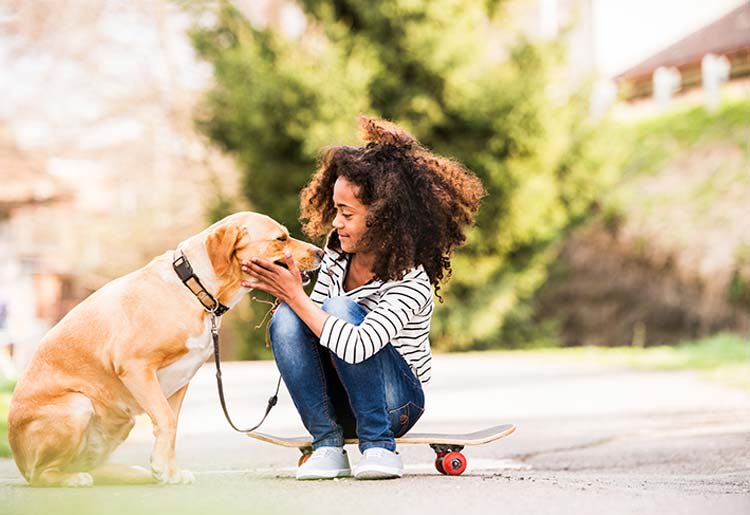 What's Covered?
Hartville Pet Insurance's recommended plan covers exams, diagnostics, and treatment when your pet gets hurt or sick. It's a complete package for all kinds of incidents that could occur throughout your pet's life – from minor ones to serious ones, common ones to rare ones.
You have the option to add coverage for preventive care to your plan for a little more per month. If you add this extra coverage, you'll be reimbursed a set amount for services that help protect your pet from illnesses, like vaccines and screenings. You also have the option to choose Accident-Only Coverage, which takes care of exams, diagnostics, and treatment just when your pet gets hurt.
What are the Limits and Deductibles?
Hartville Pet Insurance plans allow you to select your annual coverage limit, with options from $5,000 to unlimited. The limit resets every year.
You also get to choose your annual deductible. You have choices of $100, $250, or $500.
The optional preventive care coverage does not have a deductible. Reimbursement for covered preventive services can start immediately and are based on a schedule.
Value for Money
Care for certain conditions can lead to thousands of dollars in vet bills. Hartville Pet Insurance offers high annual coverage limits so that you can have coverage available for your pet. Because this coverage can be customized, you can get the coverage limit you need at a rate that works for you.
Age Limits
Dogs and cats 8 weeks and over are eligible for coverage. No pet is too old to be covered with a Hartville Pet Insurance plan. However, your premium will increase as your pet ages.
Hartville Visit Site
The Fine Print: What's not covered
Like all pet insurance plans Hartville Pet Insurance plans have some exclusions. The plan includes pre-existing conditions, cosmetic procedures, and breeding costs.
It defines a pre-existing condition as a health problem that occurs before your coverage begins or during a waiting period. It's important to note that coverage for addicents, illnesses, ligaments issues, and knee conditions starts on the 15th day after your policy's effective date. If a knee and ligament condition occurs before the coverage effective date or during a waiting period, any future ones won't be covered.
Some examples of cosmetic procedures are ear cropping or claw removal. Breeding costs refer to expenses associated with pregnancy.
Summary
Insuring your pet with Hartville Pet Insurance is fast and easy. This provider strives to provide the best coverage while keeping the cost low for pet parents. The plan options are flexible, there is excellent customer support, and a modern online experience.
Disclosure:
Pre-existing conditions are not covered. Waiting periods, annual deductible, co-insurance, benefit limits and exclusions may apply. For all terms and conditions visit https://www.hartvillepetinsurance.com/more-informaton/sample-plans/. Products, rates and discounts may vary and are subject to change.
Products are underwritten by the United States Fire Insurance Company, produced and administered by C&F Insurance Agency, Inc. (NPN # 3974227), a Crum & Forster company. C&F and Crum & Forster are registered trademarks of United States Fire Insurance Company. Crum & Forster Pet Insurance Group™ is a trademark of United States Fire Insurance Company. The Crum & Forster group of companies is rated A (Excellent) by AM Best Company 2018.
Hartville Visit Site