Tip #1: Drop the Guilt
Tip #2: Consider Getting a Pet Sitter
Tip #3: Ask for a Live-In Pet Sitter
Tip #4: Opt for In-House Boarding
Tip #5: Try Organized Pet Boarding Near You (Kennels)
Tip #6: Board by the Vet
Tip #7: Know Your Dog
Tip #8: Pack a Pup Bag
Tip #9: Pack a Suitcase!
Tip #10: Make Sure Your Pet Is Covered
He's getting antsy. Acting out. Or purposely snubbing you. You're not sure how, but somehow your dog has picked up on the fact that you are going away...and leaving him behind. This keen intuition is a reality for most pet owners, making it all the more important for you to make comfortable accommodations for your four-legged friend while you're away.
There's obviously her basic needs like food, water, and regular walks. And there are also the emotional aspects to consider, like playtime, socializing, and love. If you haven't done this before, it can get overwhelming and fast.
Not sure where to start? Here are a few expert pointers to consider when preparing your pup for a trip when you're not around:
Tip #1: Drop the Guilt
As a pet owner, we know what you're thinking. Maybe I should just take her along. After all, she's my best friend. And why would I leave my best friend at home while I go away? This is a valid point, but it's flawed logic, and here's why. You have to ask yourself, does your dog travel well? Not all do. Many don't like the constant movement, lights, and sounds associated with being outside of the home.
Plus, dogs aren't welcome in many hotels, restaurants, and exhibits. Having to juggle your dog's needs while traveling will take up a lot of time. If you're traveling for business, vacation, or for a special occasion, traveling with your pup just might not be a feasible option. If that's the case, you'll want to consider the most comfortable accommodations for your dog while you're away. Read on for a few options to consider.
Of course, there are some vacations that are ideal for dog accompaniment. Camping, hiking, and RV trips are a wonderful way for you to get out, have some fun, and enjoy the experience with your four-legged friend.
Tip #2: Consider Getting a Pet Sitter
Not having you around is a real bummer for your dog. Why make it worse by taking them out of their element, too? An easy way to soften the blow for your pet about the fact that you're leaving them behind is to hire a pet sitter. A pet sitter will take your dog for walks regularly, feed them, and even give them a little TLC while you're away. And the best part is, Rover can stay in the comfort of his own home, bed, and surroundings to keep him calm.
Note that this is not the best option for a new puppy or for overly rambunctious dogs. You know your pet. If he's going to tear up the place while you're away, then a pet sitter isn't for you.
Tip #3: Ask for a Live-In Pet Sitter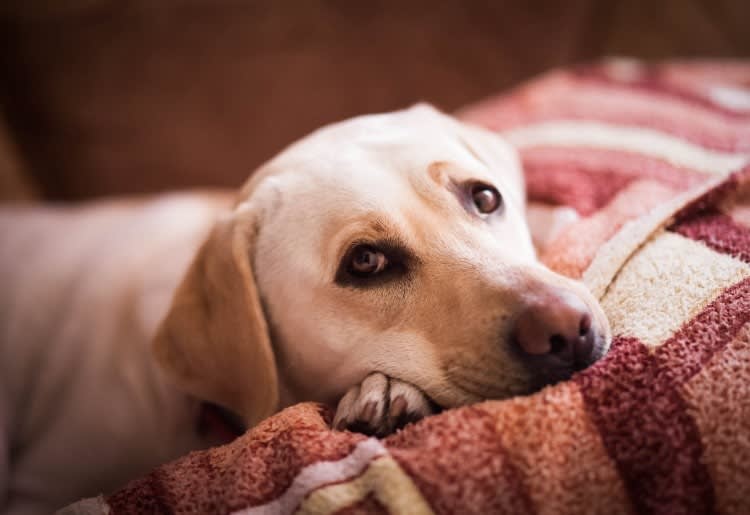 If you like the idea of the last tip but know your dog too well to trust her with your apartment alone, a live-in option might be your best bet. If you have a pet sitter that you trust or a friend or family member, you can ask them to move in while you're gone. Much like apartment sitting, these pet sitters will live in your home and take care of your dog in your absence. This gives your pup all the comforts of familiarity and gives you the safety of having someone constantly around to keep tabs on your stuff.
This is a more affordable option, and more secure in that you're not letting a stranger into your home. Another perk of live-in pet sitters is that many will charge less for this service since they're living on your dime (electric, heating, etc.). And if it's a friend who needs a place to crash, they might even do it for free!
Tip #4: Opt for In-House Boarding
Ok, the next step down the food chain is in-house pet boarding. You can't trust your dog to be home alone while you're away, and you don't know anyone (or can't find anyone) to pet sit in your house. The next best option in terms of comfort for your dog is in-house pet boarding.
This is where your dog boards in someone else's house. It's cozier and more personal than a boarding kennel, so you can feel secure in the knowledge that your dog is getting the love and attention she deserves. One perk of this type of accommodation is that it affords your dog the opportunity to interact with other furry friends. If you're away, your pup my crave extra interaction, and other dogs are an excellent outlet for this.
Tip #5: Try Organized Pet Boarding Near You (Kennels)
If none of the above options appeal to you or are available, search "dog boarding near me" and you'll find plenty of options. Kennels are not what they used to be, so you don't have to stress about sending your dog to one of these pup hotels. Today, kennels are clean, airy, and friendly environments for your dog to be well cared for.
Kennels also give your dog plenty of friends to play with, wide-open space, and lots of people to care for him. Be sure to check for ASPCA certification, though. This will ensure that the dog kennel you've chosen is run properly according to national standards for health, professionalism, and compassion.
Tip #6: Board by the Vet
Many veterinarians offer dog boarding services. If you have a vet that you use regularly, ask them if they provide this service. This is a great option because your dog and the staff are already familiar with one another, so there won't be any of that uncomfortable time getting to know each other.
This is an even better idea if your dog has any medical issues that need to be tended to regularly or that may flare up while you're gone. Since your vet is already familiar with your dog's medical history and treatment, they can be sensitive and aware of these issues, work to avoid anything that might cause an issue to come up, and will know how to deal with it if anything does come up.
Tip #7: Know Your Dog
All of these are viable options, but the most important thing to remember is to know your dog. Is your pup a social creature? Then being home alone most of the day and only having a pet sitter come by occasionally won't satisfy his need for interaction.
On the other hand, maybe your dog isn't social and doesn't like a lot of action. If that's the case, then she may not appreciate a loud and boisterous environment of a kennel or in-house boarding. Bottom line, take your dog's feelings, nature, and disposition into consideration when making your arrangements.
Tip #8: Pack a Pup Bag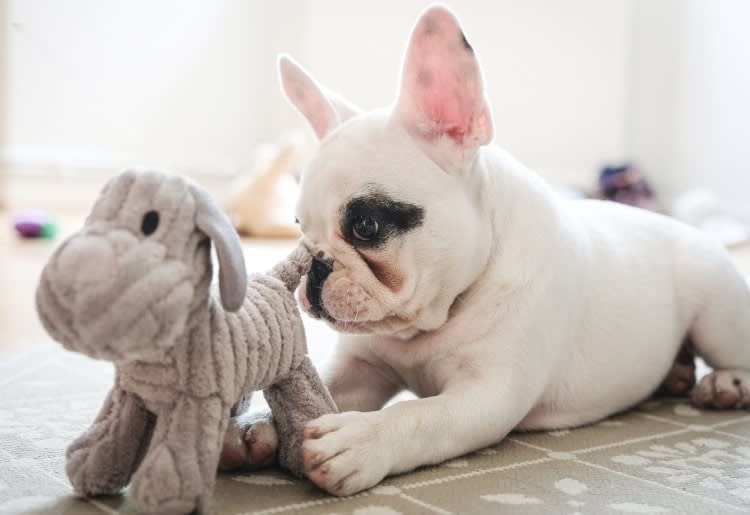 Whatever accommodations you make for your dog while you're away, make sure that all of his favorite comfort items are close by. This might include a favorite chew toy, a soft blanket he likes to cuddle up with, or a particular dog biscuit that he adores. You can also pack a doggie bed if the place he's staying will allow it. If your dog has a special diet, make sure to provide plenty of the right kinds of food, so he doesn't experience indigestion or other stomach problems because of mismatched nutrition.
Tip #9: Pack a Suitcase!
Don't like any of these options? If none of these arrangements are sitting well with you, your dog is a docile creature who's easygoing and doesn't make a fuss, and you have a flexible itinerary, consider taking Fido along! As we mentioned earlier, travel isn't for most dogs, but there are some who will be ok with the trip. Know your dog, make arrangements accordingly, and plan for plenty of breaks in your schedule to accommodate her fluctuating needs and moods.
Tip #10: Make Sure Your Pet Is Covered
Whether you're taking your pup with or leaving him at home, be sure to stock up on insurance from one of the best pet insurance companies. Pet insurance will cover things like illnesses, injuries, and even wellness care. So, if something happens while you're away, your dog can quickly and easily be cared for. While most people wouldn't consider traveling without insurance for themselves, some pet owners forget that dogs are just as likely (if not more) to get into an accident, get sick, or need some sort of care. Truthfully, pet insurance is important all year round, but it's absolutely golden for these opportunities.