In a Nutshell
Insperity offers American businesses a full-service HR solution, including payroll, compliance, and performance management.
pros
Choice of full-service solution or individual services
Add features as you go
cons
Limited pricing information
Limited health insurance options

Insperity Visit Site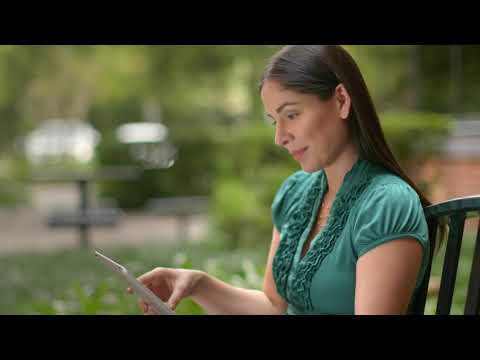 Best For
Medium to large businesses
Businesses looking to grow
Features and Add-ons
Insperity offers a choice between a full-service solution or individual services, with customers able to add additional services as their business expands. Customers have reported finding the training materials easy to follow and being able to setup and understand the inner workings without too much trouble.
The full-service solution includes access to the following Insperity services:
Employee benefits, including a fully managed 401(k) plan as well as medical, dental, life, and disability insurance.

Payroll and HR administration, including employee access to pay stubs and tax forms.

Compliance, with assistance from Insperity experts on employee relations issues, as well as workers' comp coverage, claims resolution, and liability insurance.

Integrated HR software
Customers can also add from one or more of the following services:
Insurance services, through Insperity's network of participating insurance providers.

Recruiting services, to help your company find the right candidates and make good hiring decisions.

Employment screening, focusing on accurate and timely information for quick decisions.

Time and attendance, allowing you to collect and analyze data in real time.

Performance management, through Insperity's automated performance review software.

Organizational planning, to help align your employees and business goals.

Expense management, using software that streamlines expense reporting.

Bookkeeping and accounting, with the assistance of Insperity's partners at GrowthForce LLC.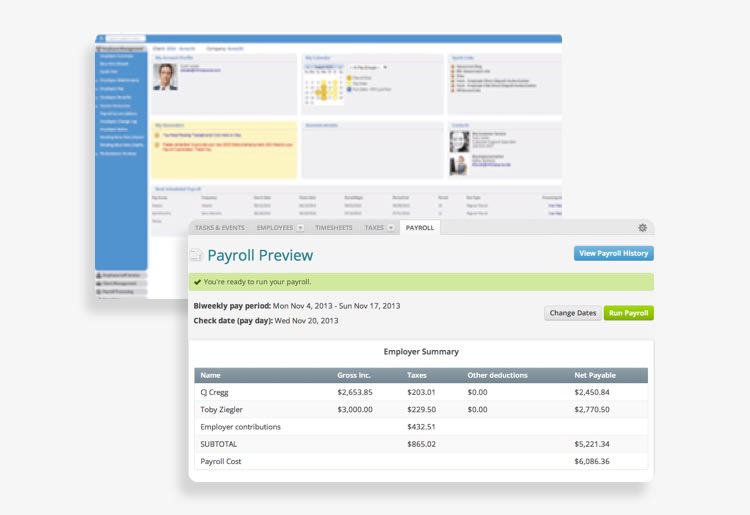 Pricing
To get a price quote from Insperity, you must contact the company directly. Insperity charges a flat fee per employee per month (as opposed to some other companies in the PEO industry, which charge as a percentage of payroll). The smaller the organization, the higher the cost per employee. The fee for a full-service solution is fixed, regardless of which services get utilized or not. Insperity offers its customers the option of starting with individual products or services or adding them to the full-service solution.
Tax Compliance
Insperity is one of around 40 certified professional employer organizations (CPEOs) approved by the Internal Revenue Service. This means Insperity is compliant with the IRS's standards for PEOs, that it pays employment taxes in a timely manner, and that it maintains positive working capital at all times. Like any good PEO, Insperity handles all tax filings and deductions at a federal, state, and local level.
Payment Options
Employers are given the option of paying their employees via direct deposit or check. In Insperity's service agreement with employers, it states that the employers are responsible for reviewing all paychecks, direct deposits, reports, and bank drafts as soon as possible.
Usability
Customers have reported finding Insperity's interface intuitive, easy to navigate, and easy to use. According to one happy customer, the online training and user forums met all their needs. Feedback for Insperity's additional software packages has been overwhelmingly positive, with customers singling out the OrgPlus organizational-planning software and its PerformSmart performance-management software for ease of use.
Customer Support
Customer support staff can be contacted via these channels:
Phone, during regular business hours, at toll-free number 888-808-8842

By filling out a contact form to have a representative contact you.
Insperity promises its support staff will respond to any enquiries within 24 hours. Most customers have reported being satisfied with the level of service, although some have complained of only getting a response within 48-72 hours or of not being given transparent pricing information.
Insperity's website has a comprehensive resources section that can be accessed by customers and non-customers alike, with information on a bunch of topics including: benefits and compensation, legal compliance, hiring, leadership and management, and health care.

Insperity Visit Site
Bottom Line
Insperity offers a full payroll and compliance solution with optional add-ons like performance management and organization planning, making it a viable choice for medium-sized businesses with growth plans. The lack of transparency on pricing is a problem, and the only way to get a quote is to actually speak to a customer service rep and provide details about your business's size and operations. Judging by Insperity's customer testimonials, its service is best suited to medium to large businesses that are looking for a comprehensive PEO solution or just want the convenience of being able to add features as they grow.
About Insperity
Insperity, Inc., formerly known as Administaff, Inc., was founded in Houston, Texas, in 1986. It has been listed on the New York Stock Exchange since 1997. It operates in the United States only, serving more than 100,000 businesses with 2 million employees. In addition to corporate headquarters in Houston, Insperity operates 36 sales and service centers in 24 states.
Industry: Professional Employer Organization (PEO)
Founded: 1986
CEO: Paul J. Sarvadi
Founder: Paul J. Sarvadi
Geos: United States