In a Nutshell
Healthy eating isn't about counting calories—it's about focusing on eating real food, and everything else will fall into place. This is the mantra of Factor_, a popular meal delivery service formally known as Factor 75. It combines nutritional science and culinary excellence to bring you heat-and-serve dishes that follow diets such as paleo, ketogenic, and low-carb, and give your body and mind the nutrients needed to perform at their peak.
pros
Meals are delivered ready to eat
Variety of diet-specific options
Does not charge delivery fees
cons
No option to customize meals
No family meal plans
Not many vegetarian options

Factor View Plans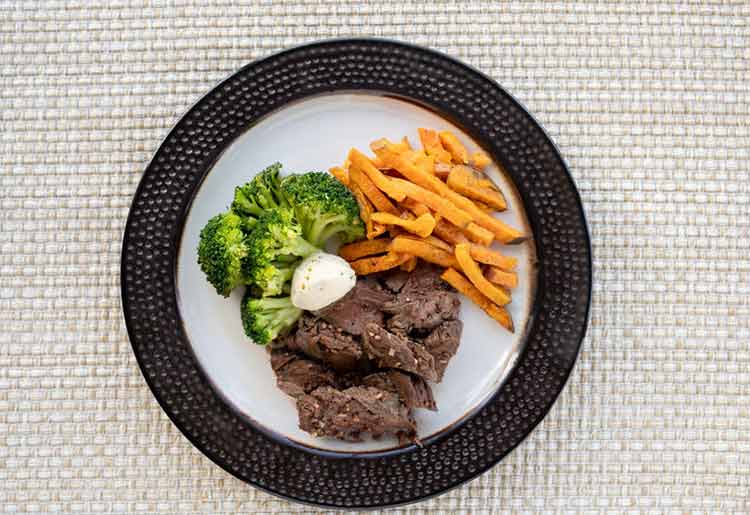 Ideal For
Anyone who doesn't have time to cook healthy meals

Someone who wants support for paleo or ketogenic diets
What's Unique About Factor_?
Factor_ is one of the best prepared meal delivery services that provides fully prepared, fresh meals to your door - without charging delivery fees. Its primary aim is to make it easier for people to live a healthy lifestyle and eat clean, by removing the difficulties of preparing meals. To this end, all Factor_ meals are entirely ready to eat, and just need to be heated and served. Factor_ meals are delivered just once a week, but they are packaged in a way that keeps them guaranteed fresh for up to 10 days. More details on that below.
Factor_ implements a strict set of standards when sourcing its 100% natural ingredients. Fresh produce is always organic, meats are pasture-raised and grass-fed, and fish is caught wild. Nothing can contain hormones, antibiotics, GMOs or preservatives and everything is soy and gluten free. All meats are pasture-raised and grass-fed, and some of their produce is even organic.
It caters to paleo, ketogenic, low-calorie, high-protein, and low-carb diets, while also offering dairy-free and gluten-free meals. It's not the best choice for vegetarians since the meals are weighted towards ketogenic and paleo diets, which are heavily meat-based. There are no vegan meal options.
Factor_ isn't a diet plan, but it does provide support for people following various diets. There's a nutrition consultation program to help you understand your nutritional needs and choose the best eating choices for a healthier lifestyle. You'll get a free 20-minute consultation when you sign up. You can choose to pay for a longer 60-minute session, a full month or 3 months of nutritional coaching, dietician advice, and food logins to keep you on track.
One standout item that Factor_ offers is a partnership with AGS genetic testing. Once you get your genetic profile through AGS, Factor_'s expert dieticians and chefs will create a personalized food plan that provides exactly the right amount of macronutrients for your body.
How It Works
Factor_ is easy to use. You'll start by choosing your meal plan—you can select 4, 6, 8, 12, or 18 meals per week. Then, you'll be asked for your zip code and email address to begin the signup process.
When signing up, customers get to fill out a taste profile, which Factor_ uses to build a suitable meal plan. You can also use the mobile app to set your custom diet and taste preferences. You can either choose your meals each week, or let the company randomize dishes based on your profile. Meals utilize lean proteins, low glycemic carbs, and lots of healthy fats. Plus there are add-ons such as cold-pressed juices.
Meals are delivered once a week, with deliveries made on Mondays through Wednesdays. Your exact delivery day depends on your location. All orders for the following week need to placed by 11.59pm CT on the previous Wednesday. When you get your order, you'll just need to put the meals in the refrigerator to store them for later in the week, or straight into the oven or microwave to eat that day.
You don't have to be home to accept delivery, because all dishes are delivered in recyclable insulated boxes with gel cold packs to keep them fresh, so they can wait on your doorstep till you get home. All Factor_ meals are delivered fully prepared and ready to eat. They are always freshly made, not frozen, and just need to be reheated. There's no work involved except heating and serving.
You can change your plan at any time, skip weeks when you don't need a delivery, or switch your plan on and off at any time.

Meal Options
Factor_ offers a range of breakfast, lunch, and dinner choices, although lunch and dinner choices are grouped together. You can pick your own meals for the following week, or leave it to Factor_ to choose a random selection for you, based on your taste profile. If you love a particular meal, you can add it to your favorites by clicking the heart icon. That way, whenever that meal is available, it'll be automatically added to your week's choices.
You can't customize your dishes with Factor_, but you can choose from a wide range of diet-friendly meals. Each meal option is marked with an icon telling you if it's suitable for dairy-free, low or slow carbs, paleo, or ketogenic diets. You can also click the meal to see a full list of ingredients and nutritional information, so you can make an informed choice about each meal. All Factor_ meals are gluten-free, soy-free, and preservative free, but the website warns that the meals aren't suitable for celiacs who need an entirely gluten-free environment.
The breakfast menu includes options like paleo-friendly granola or ketogenic frittata cups. For dinner or lunch, you can choose from options such as a ketogenic pub burger, paleo chicken Vesuvio, Cuban pork, pizza casserole, or a taco bowl.
Each meal serves 1 adult, and there are no family portions available, so if you want to feed your whole family on Factor_ meals, you'll just have to order one meal for each person.
Favorite Factor_ Meals
1. Grilled Chicken Gyro Plate
High in protein | Just heat and eat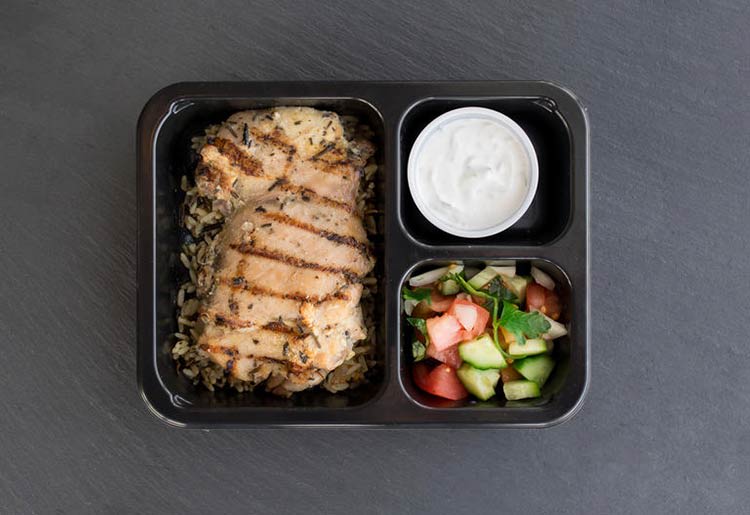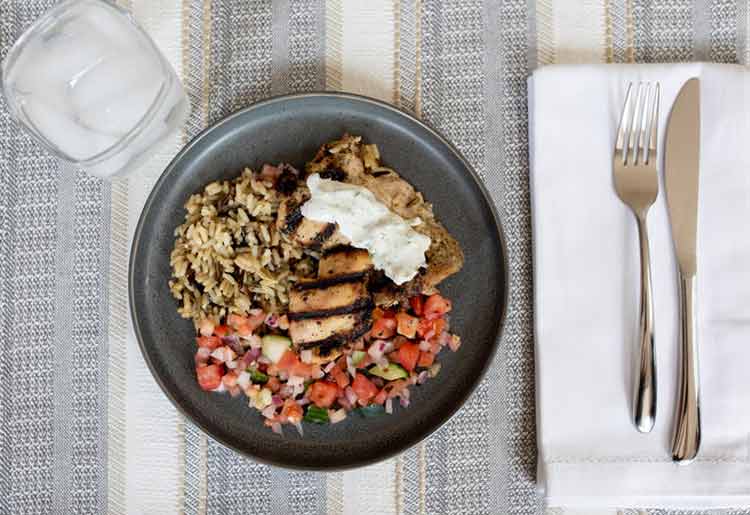 2. Paleo BBQ Salmon
Paleo-friendly and low carb | Just heat and eat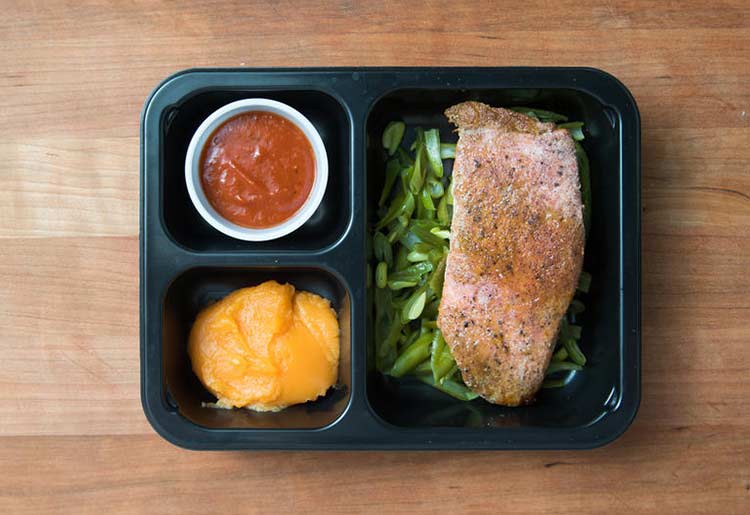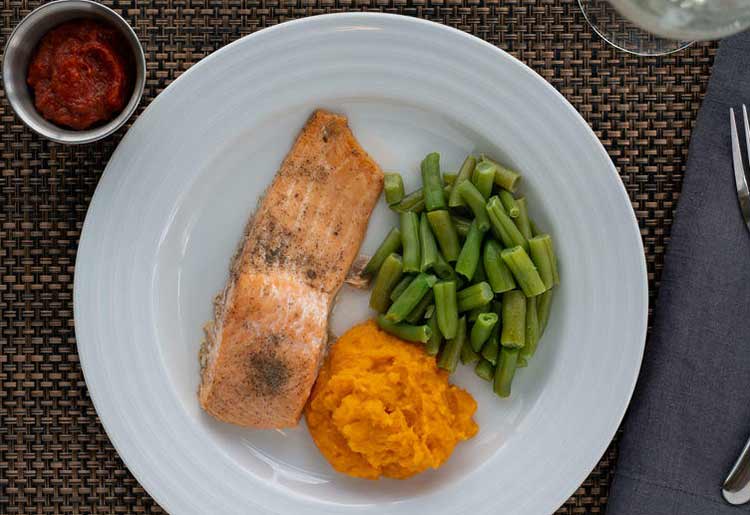 3. Chicken Vesuvio
38 grams of protein | Paleo-friendly | Just heat and eat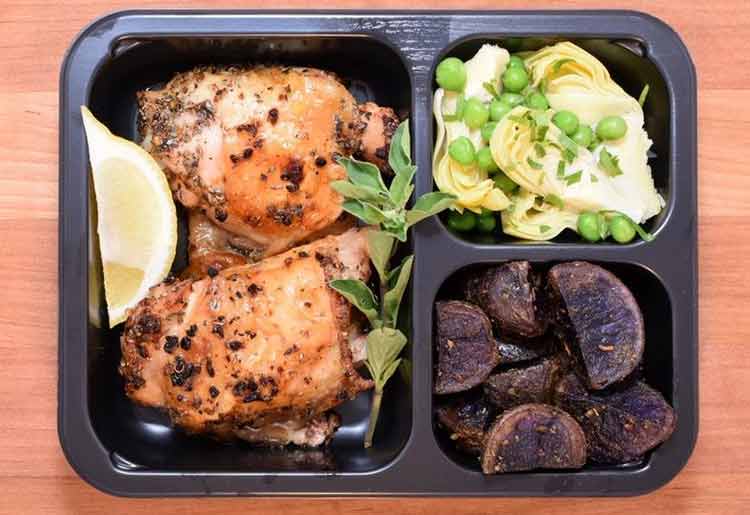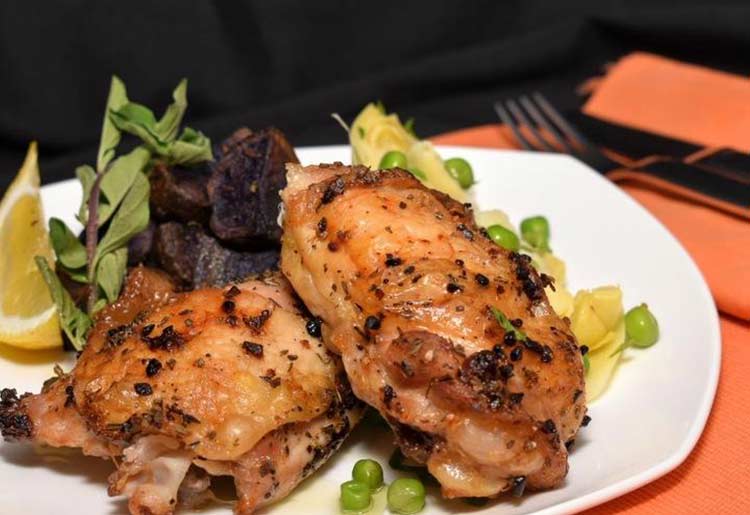 How Much Does Factor_ Cost?
Factor_'s prices depend on the number of meals you order each week. 4 meals a week costs $60, or $15 per meal. The cost per meal goes down the more you order, with 18 meals per week costing $198, or $11 per meal. There are also further discounts available if you order in bulk.
You can cancel your subscription at any time, but if you have an automated order, you'll need to cancel before it goes through at 11.59pm CT on Wednesdays. Otherwise, you'll still receive delivery the following week, but your subscription will be canceled after that.

Factor View Plans
Help & Support
Factor_ makes it easy for users to get in touch. There's a good FAQ page that covers most questions you might have, or you can get in touch by phone, email, or through the online web form. The phone line is manned 9AM -5PM CT, Monday to Friday.
Factor_ also offers plenty of support for healthy eating through its nutritional consultation service that helps members make the best eating choices for their lifestyle.
Factor_ - It's What's for Dinner
Factor_ (formerly Factor 75) provides chef-crafted and dietitian-designed meals that are suited for almost every diet, delivered fresh, and ready-to-eat. Each meal is carefully balanced to be nutritious, healthy, and delicious, and it's particularly good for people on paleo or ketogenic diets. Meals stay fresh for up to 10 days and can be frozen to eat later. Factor_ also offers nutritional consultations and coaching to help you eat clean. If you're looking for a simple way to live a healthier lifestyle, Factor_ could be the meal delivery service for you.