In a Nutshell
Lili Bank is ideal for freelancers and businesses looking to get a better hold on their finances. Lili makes it easy to set money aside for taxes, organize expenses, and even get early access to direct deposits. However, recent changes mean you can't get a joint account with a business partner, deposit cash payments, or complete wire transfers.
pros
No starting or maintenance fees
Automatically set aside money for taxes
Get your direct deposit early
cons
Limited withdrawal/deposit opportunities
Must use social security number rather than EIN

Lili Visit Site
Lili Bank at a Glance
Advantages Over Regular Bank
Lili offers online bank accounts that are covered by FDIC through Choice Financial Group. As an online bank, Lili presents some advantages over the typical brick-and-mortar bank model:
Zero fees
Lili keeps it simple. The company believes that your money should be yours, not theirs. There are never any fees. That means no fees for card replacement, bill payments, overdrafts, inactivity, or maintenance.
Easy tax tools
Lili's tax tools make it easy to set aside the money you'll need come tax season. It can be complicated as a freelancer to manage your own tax dollars, but Lili helps with automatic tax buckets that withdraw anytime you receive a paycheck.
Direct deposit comes early
You can receive your payments early – by up to 2 days – when you set up direct deposit with your frequent clients.
Stay alert
Stay in the loop of all the money coming and going from your account with real-time push notifications on your phone.
Be your own financial advisor
Lili lets you track your spending in certain categories to learn more about your spending behavior.
Free withdrawals
It's your money, why should you pay more just to get it? You can get free withdrawals at over 32,000 locations in the U.S. and Puerto Rico.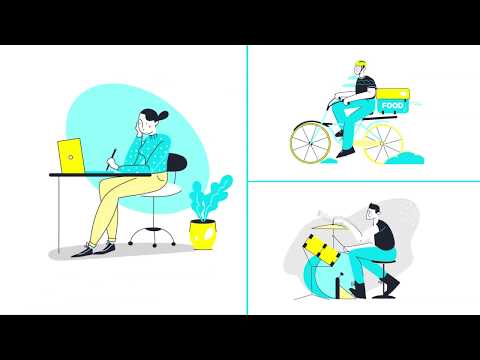 Cutting-Edge Banking Services
For customer support from brick and mortar banks, you have to go in to get service. An online bank like Lili means you can access the same level of customer support no matter where you are! Simply call to contact one of their representatives during business hours.
Lastly, Lili also allows you to streamline all of your accounts into one. For freelancers, that's a big deal. Rather than have your money sit in PayPal or Zelle, you can get those funds deposited into your bank account sooner.
Traditional Banking Services
Since Lili's focus is the young entrepreneur, members may notice fewer traditional banking services offered. For example, you cannot deposit any cash funds into your accounts. This means that any money stored in this account must be moved there electronically. If cash payments are something you typically accept, this may be an issue.
Additionally, Lili does not offer any credit cards, IRAs, or wire transfers to its members. It does include a Visa debit card that has a rewards program, however.
Interest Rates and Fees
Here's the good news: there are no fees and no interest rates associated with Lili Bank. This is great news for people who want to get out of a bank that nickels and dimes them for every overdraft or week of inactivity.
The bit about interest rates has some drawbacks, however. Since there are no interest rates, there's no interest to be earned. Traditional bank account models will accrue a certain amount of interest each year, noted by the APY. When your money sits in your Lili Bank account, it won't collect any amount of interest or grow – it will merely be held in safekeeping.
Customer Service
Lili offers multiple ways to contact their customer support team. While they are only available during their business hours (9 AM. to 7 PM EST), you can get hold of them during this window in whichever method suits you.
You can:
Call them at (855) 545-4380 to speak to someone directly
Email support@lili.co for a written response
Find their customer service accounts on social media for a quick response
Additionally, there's a help center on their website that answers many of the most frequently asked questions and conundrums.
Mobile Apps
The Lili mobile app is the equivalent to your brick-and-mortar bank's lobby in that it holds all the tools and resources you'll need to manage your bank account. It also serves as the main dashboard for tax features, expense reports, and financial insights.
You can learn more about the Lili app and how it manages your bank account with this helpful video.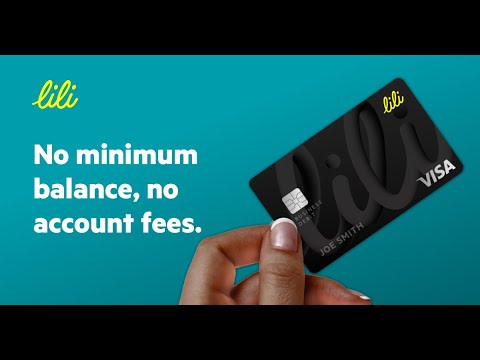 Lili Visit Site
Security
Since Lili is run on a digital platform, it's easy to understand why data privacy and security are so important to members. Lili takes these concerns seriously, and while they do collect nonpublic personal data from you, they do not share this information with anyone outside of the Lili bank team and necessary third-party service providers.
When and if Lili notices any signs of a security breach on your account, they will contact you via the app or email.
Conclusion
Lili Bank is a great option for freelancers who are struggling to manage their taxes and prefer a digital-interfaced bank to a brick-and-mortar one. With no fees to worry about and no location to tie you down, it makes it easy to travel and work as you please with a great bank beside you every step of the way.
However, daily transfer limits of $1,000 mean that more frequent transfers may need to be made. For those who try to only pay themselves once or twice a month from their business account, this may be an issue.
Overall, Lili is a smart option for digitally savvy freelancers looking for a no-strings-attached bank and who don't mind frequent money transfers.