In a Nutshell
New American Funding is an independent, family-owned lender headquartered in Orange County, California. Since its founding in 2003, it has issued more than $22 billion worth of home loans to buyers from around the country.
pros
Offers full suite of mortgage products
Physical locations in 25 states
Bilingual customer support in English and Spanish
cons
Not available in New York State
No rates without entering contact details
Must speak to loan officer to get the link to online application

New American Funding Visit Site
New American Funding at a Glance
FHA, VA, home improvement, HARP, interest-only
15-30 years fixed, 5-10 years adjustable
620+ (or 580 for FHA loans)
First-time buyers and minorities
Overview
New American Funding operates more than 160 physical locations in 25 states and offers its online service to residents of all states (except New York). It offers a large suite of mortgage products, including conventional fixed-rate and adjustable home loans, as well as government-backed FHA and VA loans.
Suitable For?
New American Funding caters to all types of borrowers, but where it really stands out is with its assistance to first-time buyers and the Latino community. Its agents speak English and Spanish. More broadly, it is also active in addressing challenges Hispanic people face in achieving home ownership. New American has programs to help first time buyers and works with stat lte down-payment assistance programs in the following states: Arizona, California, Colorado, Florida, Georgia, Illinois, Iowa, Maryland, Missouri, Nevada, Texas, Utah, Washington, and Wisconsin.
Loan Features
Loan types include:
New American Funding offers: conventional fixed-rate, adjustable-rate, and jumbo loans; government-backed FHA, VA, and HARP loans; special home-improvement and interest-only loans; and cash-out refinances and reverse mortgages.
Features include:
Option of paying only interest each month for a fixed introductory term of up to 5-10 years. This gives the borrower the flexibility of being able to pay toward the principal loan amount at a time of their choosing rather than being obligated to pay a fixed monthly amount.
Fixed-rate and adjustable-rate jumbo and super jumbo loans of up to $15 million, including the option of up to 90% loan-to-value (LTV) ratio. There's also an option to refinance into a jumbo adjustable-rate loan and cash out the savings up front.
FHA 203k renovation loan, catering to borrowers who wish to finance home improvement. Can be used for purchase or refinance.
Option of switching from FHA loan to conventional loan after more than 20% of the loan amount has been paid off, in order to eliminate the need to pay monthly private mortgage insurance.
Cash-out refinance and reverse mortgage both offer ways to tap into home equity to get cash. A reverse mortgage is a special government-backed program for borrowers aged 62 or older. A cash-out refi involves retiring your existing mortgage and taking out a new one for an amount larger than you currently owe. The excess between your old loan's outstanding balance and new balance is paid to the borrower in cash.
The Application Process
Interested borrowers can begin a loan application by requesting an online quote or contacting New American Funding by phone, email, or at one of its 160+ locations. Borrowers can get prequalified online but must be approved by a loan agent to get access to the online application. Home loans close in an average time of less than 30 days.
New American Funding's process involves 5 steps:
Pre-approval, in which the borrower provides documentation on income, assets, expenses, and credit. A loan officer then decides if the borrower can be approved for a specific loan amount
An official offer is sent to the borrower, detailing purchase price, down payment, loan amount, deposit, and terms and conditions
The borrower hands over a deposit or opening escrow
The application moves to the underwriter, who reviews the file and decides whether to give a final stamp approval
New American wires the funds
Pros and Cons
New American Funding has physical locations in 25 states and an online platform, giving buyers in a large chunk of the country a choice between applying and closing their home loan face-to-face or over the internet. As an independent lender, it prioritizes good customer service. In particular, it prides itself on helping Latinos and other minorities get into the housing market.
On the downside, New American doesn't operate in New York State, and doesn't operate physical locations in all states. One catch with the online application is that it's only available after first speaking to a loan officer. Unlike some internet-only lenders, there's no way of just logging straight in and applying without spending at least a couple of minutes on the phone.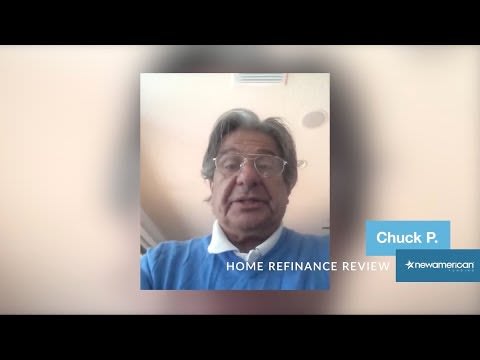 Rates and Terms – The Bare Basics
Loan amounts range from small mortgages to super jumbo loans of up to $15 million. The minimum down payment is 20%, although it's lower for government-backed programs such as FHA and VA loans, or when special assistance is granted to first-time home buyers.
Borrowers must:
Be aged 18 or more.
Be U.S. citizens or permanent residents.
Have credit of at least 620 for a conventional loan, or 580 for some government-backed loans.
Be able to make a down payment of at least 20% of the value of the loan for conventional loans, or 3.5-10% for FHA loans (depending on level of credit).
Agree to pay monthly private mortgage insurance if making a down payment of less than 20%.
Repayment Terms
New American doesn't reveal any rates on its website. To find out what rate you prequalify for, borrowers may request a rate online or speak to a loan agent in person, by phone, or by email.
Loan lengths vary from 15-30 years for fixed-rate loans, to 5-10 years for adjustable-rate mortgages.
Help & Support
The Better Business Bureau gives New American Funding an A+ rating for the overwhelmingly positive feedback it has received from customers.
Loan agents can be contacted by the following methods:
Toll-free number
Email
At any of the 160+ branches in 25 states

New American Funding Visit Site
Summary
New American Funding offers a full suite of conventional and government-backed mortgages, with extra support for:
First-time buyers
Minorities
Retirees
High-net worth buyers.
It started out as a family business and has stayed true to its roots, maintaining its independence and prioritizing a high level of customer service. Customers can apply for and manage their loans online, by phone, or in person, for maximum convenience and flexibility.
Physical Address
Broker Solutions, Inc. DBA New American Funding
14511 Myford Road, Suite 100
Tustin, CA 92780