In a Nutshell
First Internet Bank is a leader in online mortgages, providing many types of online banking and mortgage loans and a solid customer service team, offering closing within 40 days.
pros
Excellent variety of fixed-term mortgages
Customers can apply for a home equity loan easily
Federally-backed loan options such as VA and FHA loans
cons
Lack of specific information needed for application
Information not centralized and difficult to locate
Lack of flexibility for adjustable rate mortgage alternatives

First Internet Bank Visit Site
First Internet Bank of Indiana at a Glance
Mortgages, Refinancing, Home Equity Loans
Fixed, ARM, FHA, VA, HARP, Jumbo
10, 15, 20, 25, and 30 years for fixed-rate
Fast solutions for new home purchases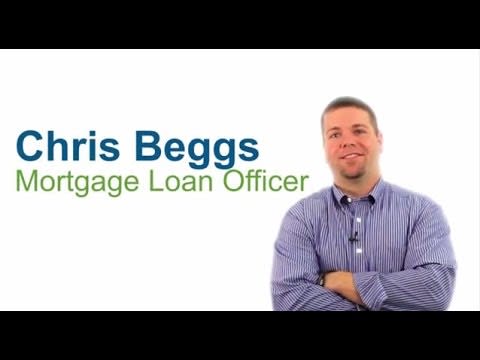 Overview
First Internet Bank of Indiana was established to provide all the services of a traditional bank together with the speed and ease of access of internet lenders. Unlike many online lenders, it provides:
Checking accounts

Securities investment accounts

Credit and debit cards

A range of personal and business loans
You can apply for a range of mortgages, home equity loans, and refinancing options with a quick and simple loan approval process.
There are many loan options including ARMs, fixed rate loans, HELOC or home equity loans, Jumbo home equity loans for large amounts, and government-backed FHA and VA loans for low down payments and special circumstances.
Suitable For?
First Internet Bank of Indiana provides a solution for anyone looking for a competitive mortgage without having to wait forever for the loan to be approved. First time buyers and veterans will benefit from being able to choose from government-backed loans, and anyone with a low down payment will find attractive options. This lender is good for borrowers who are seeking good refinancing terms or a HELOC or home equity loan at competitive rates. Thanks to the full banking services along with the competitive mortgage offers, it is also good for anyone who needs a full set of banking options.
Loan Features
This lender presents the wide range of mortgage, home equity, and refinancing possibilities of a traditional bank.
Offers include:
Traditional fixed-rate

ARM variable rate mortgages

FHA loans

VA loans

Jumbo loans
Borrowers looking for a new home can apply during the house search and get a pre-approval letter to show prospective sellers. This helps prove the buyers are serious and can be a big advantage in purchasing a new home. Finally, First Internet Bank doesn't charge for credit scoring until you choose to complete your application following pre-approval.
Highlights:
Fast loan approval within 40 days

Online and mobile banking

Loans for small down payments

Get loan approval before finding a home to purchase

Range of repayment terms

Competitive APR rates

No charge for credit scoring until you complete the application

The Application Process
Applying for a mortgage or refinancing loan through the First Internet Bank of Indiana is simple and straightforward. Potential borrowers can complete the entire process online.
Register as an account holder, which only takes a few minutes online.

Enter your basic personal information

Ask for a pre-approval letter to show to sellers.

Once you find a home to buy you can just ask to lock in your mortgage rates and complete the application.
The final stage of the mortgage application requires you to send in documentation. First Internet Bank tries to keep the amount of documentation down as far as possible, so it usually only asks for a recent pay stub or W-2 form to prove your financial information. You can usually close on your loan within 40 days.

Loan Terms – The Bare Basics
First Internet Bank's loan requirements aren't entirely clear on the website. There are mortgages on offer for borrowers with very small down payments – as low as 3% with a VA or FHA loan. It also lets applicants borrow the down payment against different collateral like a car or a savings fund.
There's no minimum credit score listed to apply for a loan, but as always, the higher the credit score, the better the loan terms will be. First Internet Bank also doesn't provide information about loan fees and closing costs.
Down payment as low as 3%

You can prove your financial situation with just a pay stub or W-2 form

You must prove your identity by sending a copy of government-issued photo ID

You must be a citizen or permanent resident of the USA

You must be over 18

You can take out a loan or mortgage for a second or vacation home as well

No minimum credit score
Repayment Terms
First Internet Bank offers fixed-rate mortgages with terms of 10, 15, 20, 25, and 30 years, although the fixed-rate 30 year mortgage is the most popular loan. ARM variable rate mortgages are available for 5 years and possibly longer. Home equity loans and HELOC options come with terms of 5, 10, 15, 20, or 30 years.
Help & Support
There's a lot of information on the website, although not all that is needed. The FAQ section is extensive but there are still some gaps. Customer support is provided by phone and web ticket – there's no live chat, and telephone support is manned from 7am-9pm ET on weekdays and 9am-3pm ET on Saturdays.

First Internet Bank Visit Site
So, Should you Borrow with First Internet Bank?
First Internet Bank of Indiana provides an impressive range of loan options for mortgages, home equity loans, and refinancing products, coupled with fast application, competitive APR rates, and easy access to user information.There's no charge for credit scoring until you complete the application and that borrowers can keep on top of their payments with the mobile apps. The ability to request pre-approval before purchasing a home, loans with small down payments, and government-backed loans make it very attractive to all types of borrowers.
Physical Address
First Internet Bank
11201 USA Parkway
Fishers, IN
46037