First time home buyers are typically younger than those looking to purchase their second or third home. Because of their age, first-timers usually have less funds for a down payment and might also have student debts, poor credit, or financial worries that make it hard to finance a purchase. This makes it important to examine mortgages for first time buyers specifically.
Our Recommended First-Time Home Buyer Lenders Compared & Explained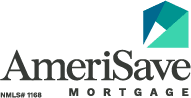 Quicken Loans is one of the most reputable mortgage lenders. It offers a large range of mortgage options including refinance loans, FHA, USDA, VA loans, jumbo loans and more.
Fast application process
A bevy of educational resources
Suitable for: Those looking for current rates on first-time mortgage loans
Standout feature: Low rates and online customer service
Quicken Loans View Rates

If you're looking for a first-time mortgage, there are few options out there that can match the ease and convenience of Better mortgage.
There are no origination or lender fees and no commission. That said, there are prepayment penalties. Better allows you to lock in your rate and connects you with a single loan officer once you've finished the pre-approval process.
No origination or lender fees

Many different fixed and variable rate loans

Fast approval process
Suitable for: Simple, online mortgage
Standout feature: Instant loan estimates
Better.com View Rates

AmeriSave Mortgage Corporation is a full-service mortgage lender operating in 49 states and DC. Established in Atlanta in 2002, it has funded 220,000+ homes for a total value of more than $55 billion. AmeriSave is known for offering streamlined online applications with the option of contacting customer support any time you need assistance.
Apply and submit forms directly online
No SSN needed to get pre-approved rates
Recommended for refinancing
Suitable for refinancing

AmeriSave Mortgage View Rates
HUD First-Time Home Buyer Requirements
You (or your spouse) have has not owned a principal residence for at least 3 years
You are a single parent who has only owned with a former spouse while married
You are a homemaker who has only owned with a spouse, but are no longer financially supported by your spouse
You have only owned a principal residence not permanently affixed to a permanent foundation in accordance with applicable regulations
You have only owned a property that was not in compliance with state, local or model building codes and which cannot be brought into compliance for less than the cost of constructing a permanent structure
Because of the unique circumstances of first-time home buyers, lenders might offer incentives such as low rates or small down payments. Many lenders offer FHA mortgages, which are home loans insured by the Federal Housing Administration. An FHA home loan requires a down payment of just 3.5% and has flexible requirements and an easier qualification process than a conventional loan. However, it does require that the borrower pay monthly mortgage insurance.
First-Time Homebuyer Programs
There are several programs specifically geared for first-time home buyers, though you are free to use any home purchase loan that you qualify for.
These programs include:
FHA loans are like many other mortgages and are made by private lenders, such as Quicken Loans. Your FHA loan, unlike a conventional loan, will be guaranteed by the federal government. This means that your lender will consider you, even if you might not qualify for a conventional mortgage.
This program, run by the U.S. Department of Agriculture, focuses on rural homes and allows 100% financing (which means 0% down payments) to low income borrowers without stable housing.
The U.S. Department of Veterans Affairs helps service members, veterans, and surviving spouses buy homes with full financing. These loans do not require PMI, which can save. Private lenders can add their own requirements, but generally, VA loans are a benefit for military personnel.
Fannie Mae and Freddie Mac
Both Fannie Mae (the Federal National Mortgage Association, FNMA) and Freddie Mac (the Federal Home Loan Mortgage Corporation, FHLMC) purchase home loans from private lenders, enabling lenders to make more mortgages for borrowers like you. They purchase conventional, FHA, VA and USDA loans and guarantee loans.
Good Neighbor Next Door Programs
This program, originally intended for teachers, now includes law enforcement, EMTs, and firefighters. It's sponsored by HUD and allows 50% discounts on the list price of homes in certain areas. If you qualify, you have to commit to living in the place you are interested in buying for at least 3 years.
Check out reviews of our recommended mortgage lenders to see who can help you realize your dream of buying a home.