There are different types of 30-year fixed mortgages, including conforming mortgages, government-backed, and jumbo loans, but the main idea is that since the loan term is long, you pay much less each month than you would if you took out a 15-year mortgage.
Compare the Top 3 Lenders for 30-Year Mortgages
The Pros and Cons of a 30-Year Fixed Rate Mortgage
Because 30-year fixed rate mortgages come with lower monthly payments, they are the most popular mortgages in the United States. As with all loans, however, there are pros and cons.
Less monthly budget stress
Takes longer to build equity
Makes expensive property more affordable
May qualify for a mortgage interest reduction
When Is a 30-Year Mortgage Right for You?
If you're debating as to whether a 30-year mortgage or 15-year mortgage is right for you, here are some things to consider:
Monthly payment amount: Monthly payments for 30-year mortgages are significantly lower than those of 15-year mortgages—would you be able to afford a higher monthly payment? If not, a 30-year mortgage is better for you.
Cost of your house: A 30-year mortgage usually makes it more financially feasible to buy a more expensive house, since the payment is spread out over such a long time period. To pay off a very expensive house ($400,000) with a 15-year mortgage means you need to be earning a high yearly income.
Interest rates: 15-year mortgages come with lower interest rates, which means you can save money in the long run. However, you have to go back to the first bullet and ask yourself, even if I'd like to save money through a lower interest rate, can I actually afford higher monthly payments?
Your income: Will you have a steady income until you retire? If yes, a 15-year loan is a good option. However, if you're not sure whether your income will remain steady, a 30-year loan might be a better option, since the monthly payments are smaller and you have a better chance at paying them even if you're in between jobs.
Our Top Lenders for 30-Year Mortgages

Minimum down payment: 5%
Quicken Loans offers a quick application process and fast pre-approval for potential borrowers. Rates are updated daily, and there are a lot of loan options available. If you're looking for a jumbo 30-year mortgage loan, Quicken can lend up to $3 million to qualified customers.
Online home buyers guide
Email and text rate updates
Fast online application
Suitable for: Tech-friendly borrowers
Standout feature: Low rates and online customer service
Quicken Loans View Rates

Minimum down payment: Varies per customer
If you're looking for a 30-year mortgage, there are few options out there that can match the ease and convenience of Better mortgage.
There are no origination or lender fees and no commission. That said, there are prepayment penalties. Better allows you to lock in your rate and connects you with a single loan officer once you've finished the pre-approval process.
No origination or lender fees

Many different fixed and variable rate loans

Fast approval process
Suitable for: Simple, online mortgage
Standout feature: Instant loan estimates
Better.com View Rates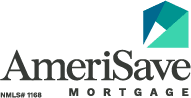 Minimum down payment: 10%
AmeriSave Mortgage Corporation is a full-service mortgage lender operating in 49 states and DC. Established in Atlanta in 2002, it has funded 220,000+ homes for a total value of more than $55 billion. AmeriSave is known for offering streamlined online applications with the option of contacting customer support any time you need assistance.
Apply and submit forms directly online
No SSN needed to get pre-approved rates
Wide range of loan options
How to Apply for a 30-Year Mortgage?
When applying for a 30-year mortgage from any of the above companies, you'll find that though the process can seem nerve-wracking, it's actually pretty straightforward. If you're serious about getting a mortgage, most of these sites offer quotes and possible pre-qualification in a matter of minutes, so all you need to be prepared to do is enter the following information:
Name, date of birth
Address, phone number, email address
Location of house you want to buy, cost, how much down payment you can put down
Credit score
Once you pre-qualify, you'll then be asked to submit or upload further documents:
Proof of income
Proof of assets
Cosigner if necessary
Disclosure of debts
Various tax paperwork
While some applications can be completed online, you can always speak to a loan officer from the online lender for help and guidance.
Bottom Line
30-year mortgages are the most popular type of home loan in the United States, and for good reason. These mortgages can be paid back over the course of 30 years and they make home purchase possible for people who aren't earning 6 digits. Because the loan term is quite long, you'll have a significantly lower monthly payment than you would have with a 15-year loan. The downside is that interest rates and APR are typically higher than 15-year loans, but many people are willing to take it on because they can't afford huge monthly payments.