Having access to emergency medical care is oftentimes a matter of life and death, and understanding your options is vital. Most importantly, it's crucial to know the difference between at home and on-the-go monitoring systems.
Consumers who purchase medical alert systems, whether for at-home or on-the-go use, or both, will be connected to an emergency response center in the case they are injured or in some sort of danger. That being said, there are many options to choose from, including system functionality.
Home-Based vs. Mobile Devices: What are the differences?
When it comes to medical alert systems, there are a few options to choose from, including the choice between a home-based medical alert system and/or an on-the-go, mobile system. As explained above, both of the systems will alert the emergency response center to your emergent need.
The only difference is that one is based within the home, and the other can be used from anywhere.
Here's a breakdown of each company's offerings:
Do I Need a Landline?
A traditional home-based system typically requires a receiver to be connected into a wall outlet and a landline phone jack, with some type of wearable pendant. Pressing the medical assistance device button will activate the call to the emergency response center, sending out a notification that you need help.
A mobile system uses a cellular network instead of a traditional landline, and can be used outside of the home. These mobile units can also be GPS-enabled, so that a person's exact location can be detected in an emergency.
Now that you have a better understanding of the types of medical alert systems and their functional differences, how do you choose a medical alert system service? The final decision ultimately comes down to your personal needs - be it financial, functionality, or features.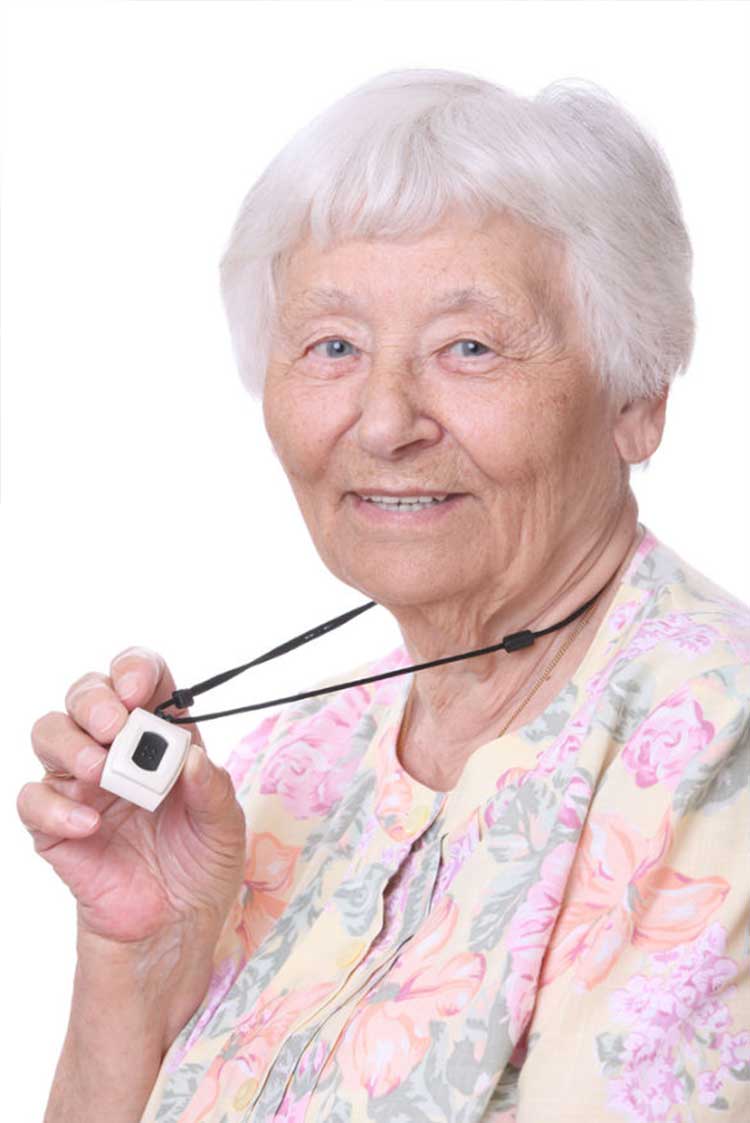 Which Emergency Alert Providers are the Best?
To help make things easier, here's a breakdown of the top medical alert providers.
2 months free
Free shipping
30-day money-back guarantee
Medical Guardian boasts several features and systems to easily meet your emergency medical alert service needs. In addition to their traditional landline option, they also offer cellular line models, as well as those equipped with GPS tracking and fall detection.
Medical Guardian Visit Site
No long term contracts
A+ BBB rating
Save with annual plans
For those looking to cover two household residents and completely eliminate the need for a landline or cellular contract, then MobileHelp might be the best option in this scenario, as it scored well in many areas. This system also offers an optional medication reminder feature for an additional fee, to help remind you when to take your medications.
MobileHelp Visit Site
Free activation and next-day shipping
24/7 monitoring
6 monitoring centers
Another highly-scored company is ADT Health, which offers three models of medical alert systems, ranging from those with more limited capabilities and those requiring a landline to operate, to on-the-go systems with mobile connection, GPS, fall and household temperature monitoring.
ADT Health Visit Site
As you can see, there are many things to consider when purchasing a medical alert system. Deciding on which product best suits your needs can be a challenge, so it is advisable that you also speak with representatives from the selected companies to determine your individual needs.
Make sure you find exactly what you're looking for so that you and your loved ones can have the peace of mind to live independently and securely for longer. If these medical alert systems interest you and you'd like to find out more about them, see our in-depth reviews.