1. Meal Delivery Services
By far the most convenient service is meal delivery right to your door. There are 2 types of meal delivery services: Meal kits and pre-cooked meals.
Meal kits deliver perfectly portioned ingredients to your door, along with easy-to-follow recipes, so you can whip up healthy food at home, typically in 30 minutes or less. Pre-cooked meal services deliver exactly what they promise—meals that are prepared by professional chefs, delivered either fresh or frozen, and all you need to do is to pop them in the microwave and enjoy.
There are a ton of meal delivery services to choose from, with Home Chef and HelloFresh some of the most popular. You can make your decision easier by looking at the types of meals offered. For example, Freshly creates only gluten-free meals, while all Veestro meals are plant-based. Your dietary needs and nutrition goals can help determine which one is for you.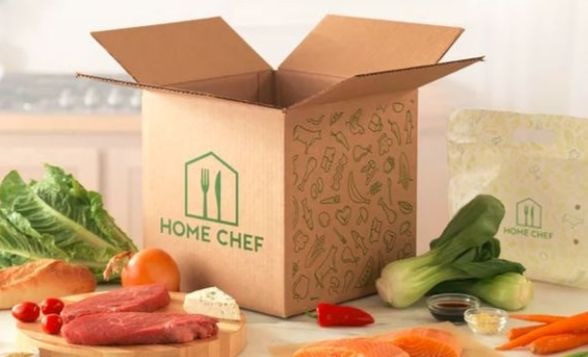 2. Fashion Subscription Boxes
These days, you can shop for clothes at home! And we're not talking Amazon or eBay, we're talking actually trying on different outfits, seeing which ones you want to buy, and returning those that aren't for you. That's right—fashion subscription boxes make this all possible. These boxes allow people (not only women!) to get customized clothes, handbags, and accessories delivered to their homes once a month or once a quarter (3 months). To ensure that you get clothes/accessories that are most likely to suit your style, you're asked to fill out a style profile or questionnaire, including your body shape, type, size, lifestyle, etc
The number of items you get depends on the service. For example, DAILYLOOK includes 12 items in its box, while StitchFix sends 5. Then there are other fashion delivery services that offer rentals, like Rent the Runway and Le Tote. Rocksbox even allows you to rent jewelry!
As you can see, each fashion subscription service has its own niche, but the gist is that you are sent a certain number of clothing/accessory items, and then you choose which ones you want to buy. Whatever you don't want, you mail back. Can it get any easier?
3. Beauty Boxes
Quite possibly the only thing more exciting than receiving a delivery of clothing is receiving a delivery of skincare and beauty products. And like fashion subscriptions, beauty boxes are customized to suit your body and personal preferences; the products you receive are curated based on your beauty profile.
And of course, there are different types of beauty boxes to cater to the wide spectrum of tastes. Boxes like Ipsy and Walmart offer lower-end (but still fabulous) beauty products (some sample, some full-size). These are practical because if you like them, you can simply go to the store or order more online for reasonable prices. Still other beauty boxes, like Beauty Heroes and LookFantastic, offer high-end products from international companies.
A little tip: If you like high-end beauty products but don't want to spend a fortune, Sephora's beauty box contains samples of designer beauty brands and is surprisingly affordable at $10 a box.
And one last word on beauty boxes: They're not only for women! There are loads of men's grooming and shaving subscription boxes, including BirchBoxMan, Dollar Shave Club, Bevel, and more.
4. Wine and Alcohol Subscriptions
It has never been easier to become a wine connoisseur, in case you were interested. Today you can choose from any number of wine subscription boxes that deliver curated wine right to your door, usually at discounted prices. You can enjoy exotic wines from around the world with Wine Awesomeness or California's trendiest wines with Winc. The subscription you choose will be based on your particular tastes—as well as your level of adventurousness.
But wait, it's not just wine that you can get delivered monthly to your door—it's a whole bar! If wine isn't your thing but you love fun cocktails, there's a whole category of subscription boxes for you. Subscriptions like SaloonBox and the American Cocktail Club send you ingredients and recipes for fabulous cocktails every month. And those 2 are just the tip of the iceberg—there are plenty more to choose from, it's just up to you to decide which subscriptions fit your budget and which drinks are the prettiest.
5. Book Subscriptions
Some people will tell you there's nothing better than curling up with a good book. But there is one thing better—curling up with a good book that you didn't have to go out and get. And that's what book subscriptions are for—delivering the best reads to your door, so you can spend more of your time curling up and less time at bookstores and libraries.
Book of the Month is a subscription that picks out the best reads every month; it's great for bibliophiles who love keeping up with the latest literature but don't always have time to read about new releases. The Bookworm Box is slightly different in that it sends 1-2 books a month, along with sweet book accompaniments like travel mugs, pens, and bookmarks.
You can also find book subscription boxes that cater only to young adults, or offer specific types of books, like fantasy or romance. For booklovers, there's nothing more exciting than getting that delivery each month and opening the box to reveal your newest treasure.
6. Geek Subscription Boxes
Remember when it used to be an insult to call someone a geek? Well today, there's a whole subset of pop culture dedicated to geeks, nerds, and gamers, and there's definitely nothing negative about it. In fact, it's never been more cool, or more fun, to be a geek! And part of the reason is that there is a whole slew of subscription boxes dedicated solely to fans of comics, sci-fi, fantasy, and games. LootCrate is arguably the most famous of these boxes, but there are tons more, all of which offer their own unique twist on geek culture. No matter what your particular area of geekdom, you can definitely find a subscription box that surprises and amazes you each month.
Take that, jocks.
7. Subscription Boxes for Kids
Parents today. They just want the best for their kids, huh? Which is why we make special efforts to enroll them to the best schools, send them to enriching after-school activities, and buy them nice clothes, toys, and food (all while making sure not to spoil them).
So it's no surprise that subscription boxes for kids are pretty popular, and parents especially love the ones that are educational. For example, KiwiCo offers STEAM (science, technology, engineering, arts, and math) subscription boxes for all ages, while OwlCrate Jr. has a monthly crate for middle-schoolers that contains a novel, treats from the author, and 3-5 related items. There are also book subscriptions for younger kids, clothes subscriptions, art projects, and more.
8. Pet Subscription Boxes
We've covered men, women, young adults, kids, and geeks, but what about the cuddly, fluffy creatures in our lives? That's what pet subscription boxes are for—to make caring for our furry family members easy and hassle-free.
Dog-lovers can treat their canine friends to 2 toys, 2 all-natural bags of treats, and 1 chew every month with BarkBox, and other subscriptions like Surprise My Pet and Pet Treater cater to both dogs and cats. There's even SaddleBox for horse owners and My Aquarium Box for fish owners! Surprisingly, there's nothing out there for tarantula owners, but just give it some time…
9. Stationery Subscription Boxes
Say what you will about the digital age and paper becoming obsolete—all we have to say is, hah! Because all you need to do is Google "stationery subscription boxes," and you'll see just how alive paper is.
Cloth and Paper offers high-end stationery products, planner accessories, luxury pens, and more; My Paper Box offers themed-boxes of personalized stationery goods, including notepads and accessories. There's something extremely satisfying about using delicate, themed, or personalized stationery products—which is probably why there are so many subscription boxes to choose from.
10. Coffee Subscription Boxes
Let's be honest—would we even make it to the end of this list without coffee?
Coffee is what fuels millions of Americans every morning, afternoon, and even night, so it's no surprise that there are a number of high-quality coffee clubs to help you get your caffeine fix.
Atlas Coffee Club curates coffee from around the world, including places like Tanzania, Kenya, and Colombia; lucky subscribers get a different freshly-roasted coffee each month. Carabello Coffee is a smaller operation but you would never know from its ridiculously delicious coffee; each month Carabello Coffee roasts a coffee that has been sourced exclusively for its members, so you get to enjoy new tastes and flavors every month.
What's on Your Doorstep?
With so many incredible services that can be delivered right to your doorstep, it can be hard to decide what we want to splurge on. And since most of us aren't millionaires, chances are we have to narrow down our choices to 1 or 2. So how can you decide which one you want?
Simply imagine opening your door and looking down at a neatly-closed box. Imagine opening it with unbridled anticipation and looking down inside to see your newly-delivered goodies. What do you see in the box? That's your next subscription.