But why not find an original gift that's just the right item in just the right price range without all of that inconvenience? These days, mainly due to COVID-19, it makes much more sense to do all your gift shopping online. As well as providing a safe way to shop without having join the masses in the malls, online shopping is often much quicker and cheaper. Below are 10 Top10.com lists that will help you save time and money while finding a thoughtful and personal gift online, without all of the hassle.
1. Top Online Stores for Just About Everyone
If you're looking for sites that will help you pinpoint the right gift for the right person, then this is the list for you. These sites that specialize in gifts feature helpful tools like search by recipient—for example, mom, dad, girlfriend, teen—and search by price range.
Top 10 Places to Shop for Gifts Online
2. Top DNA Kits for the Intellectually Curious
Some of the best gifts we get are items that we didn't even know we wanted in the first place, but that end up opening new worlds for us. You can file DNA test kits in this category. In recent years, technological advancements have made these home tests simple, fast and affordable. You can give someone interesting insights into the regions that their forebears came from as well as their family tree.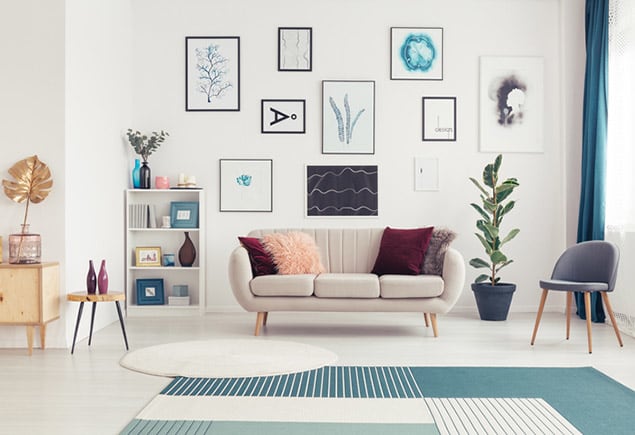 3. Top Sites for Art Lovers
Art is something you may not have considered as a gift because of its traditionally prohibitive prices. However, there are a host of art sites that feature original works, reprints and even photography pieces at budget-friendly prices. Art can be a bold and deeply personal gift that doesn't have to cost a lot of money.
4. Top Meal Delivery Kits for Foodies
If you have a foodie friend, you could take them to lunch for Christmas, or buy them a gift certificate for a restaurant. While these are nice gestures, they're over quickly, and probably won't leave much of a memory. A better option might be one of the best meal kits 2020 plan, in which your friend will get all the ingredients needed to cook a meal delivered to their doorstep, with simple instructions, a couple times a week. A month subscription won't set you back too much, and your friend will have fun learning how to make some really cool food.
Best Meal Delivery Services 2021
5. Top Fashion Shops for Uber-Stylish Men
Shopping for clothes for somebody else in a store can be a little bit uncomfortable, especially if that person is from the opposite sex. Gift-shopping for clothes online, on the other hand, is a lot more comfortable and effective. You have a bigger selection to look through, you don't have to deal with salespeople pressuring you, and you can browse freely without feeling obligated to make a purchase. A scarf or a cardigan can go a long way in sprucing up a loved one's winter wardrobe.
Top 10 Best Men's Fashion Online
6. Top Gift Shops for Geeks, Gamers and Gadget-Lovers
Tech gifts, unique gadgets and geek paraphernalia can range from a few bucks to hundreds of dollars and can leave a lasting impression on the recipient. From functional gifts like a portable charger, to strictly fun gifts for kids or grown-up kids, like a walking Fisher-Price dinosaur, the world of gadgetry is a treasure trove of cool Christmas present ideas.
Top 10 Shopping Sites for Gadgets
7. Top Vintage Clothing Stores for Indie Style
How do you find a unique and hip gift for the gal or guy who has everything? You go retro and rummage through the virtual bins of vintage clothing that can be found online. There's no better way to make your friends happy and establish yourself as a tastemaker than to gift them something that they probably couldn't have found at their local mall.
Top 10 Places to Buy Vintage Clothing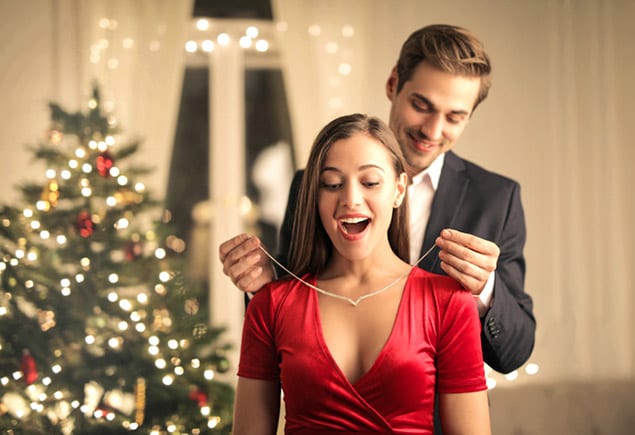 8. Top Shops to Find Jewelry for Someone Special
If you need a gift for your significant other, or somebody else you're particularly close to, than nothing makes a better impression than jewelry. The selection at online jewelry stores—and the convenience—make it a much better experience than you'll get in-store in most cases. And, don't worry, all of the best outlets will let you return or exchange the gift if the recipient doesn't like it.
9. Top Handmade Good Stores for Your Quirky Friends
Finding a gift for someone who doesn't go for the same mass-produced doodads as you'll find in the mall doesn't have to involve walking through a street market that takes place every third Sunday in a narrow alleyway in the mountains of Peru anymore. There are a number of cool sites offering one-of-a-kind handcrafted art, jewelry, home decor items, toys and more. There are great gifts to be had at bargain prices, so maybe you will eventually be able to afford that trip to Peru.
Top 10 Marketplaces for Handmade Goods
10. Top Subscription Boxes for Surprise-Lovers
How about buying someone a subscription that sees a surprise box of goodies shipped to their house every month? There are a variety of such subscription boxes available, be it for books, makeup, clothes, or food items. It can be a relatively affordable gift that has the recipient remembering your nice gesture months down the line when they keep getting fun surprises delivered to their doors. Here's an idea: get yourself a subscription as well and open up your boxes together.
Top 10 Of the Month Subscriptions
Going to the mall during the Christmas season is one of the best ways to soak up the holiday atmosphere and hear the same Christmas songs your familiar with played over and over again. But you may just find that going to the mall on Christmas is a lot more fun if you've already done your gift shopping online. In light of the current situation, it's much safer to do your gift shopping from home, and you also can benefit from much more variety.
In fact, you may decide that you don't need to go to the mall at all. Give yourself the gift of time and leisure by taking the stress out of Christmas shopping this holiday season.
You might also like:
Best meal kits for kids / Best weight loss meal delivery programs