Meal delivery kits are one option to consider. They not only save you the trip to the grocery store, but they also whittle down the time you'll spend planning, cooking, and washing dishes, leaving you more time for family and relaxation. You know, the things that the holidays are really about.
Here are 10 ways that meal delivery services can come to your aid during the coming holiday season.
1. Avoid the Crowds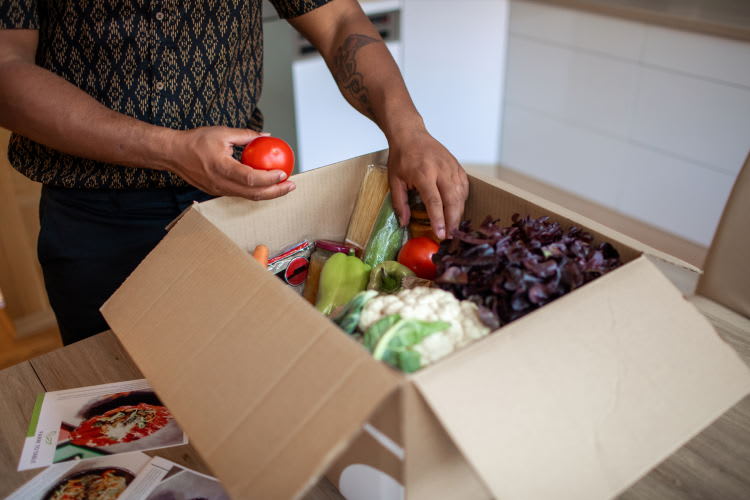 Holiday shopping can be dreadful even when there isn't a pandemic going around. This year, the crowded aisles and long lines aren't merely annoying--they're dangerous.
But we still need to eat, right? Since meal kits are delivered straight to your door, they're an alternative worth considering during this holiday season. No more exposing yourself to rushed, frantic crowds of shoppers. No more wiping down grocery carts when you shop and food containers when you get home. Meal kits provide all the ingredients you need to cook your meals and provide for your family without putting yourself or anyone else at risk.
2. No Crying Over Chopped Onions
When it comes to prepared meal delivery kits, all of the ingredients are pre-prepped. What could be better than that? The most time-consuming part of cooking is preparing all of the ingredients. It's the dicing, chopping, and measuring that takes so much time (not to mention patience). Meal kits come with all of your ingredients already measured out, and many of them are prepared in full as well, including peeled vegetables or combined sauces. It makes cooking a breeze and actually fun.
3. Let Chefs Do the Planning for You
Another part of holiday hosting that people despise is making a meal plan. Figuring out which side dish to put with which main? Coming up with interesting and tasty choices for every meal? Making sure the entire meal is well-balanced on not too heavy to one side or another? It's a nightmare for many people and discourages most from hosting altogether.
Meal kits are designed by house chefs who make sure every meal has the right balance of flavors and nutrients. This ensures that from one meal to the next you'll have variety to get you through the week. In fact, HelloFresh offers a full Thanksgiving Feast, including a turkey (or beef if you prefer), all your favorite sides, like stuffing and cranberry sauce, and even dessert.
4. If You're Going to Overeat, at Least You're Eating Healthy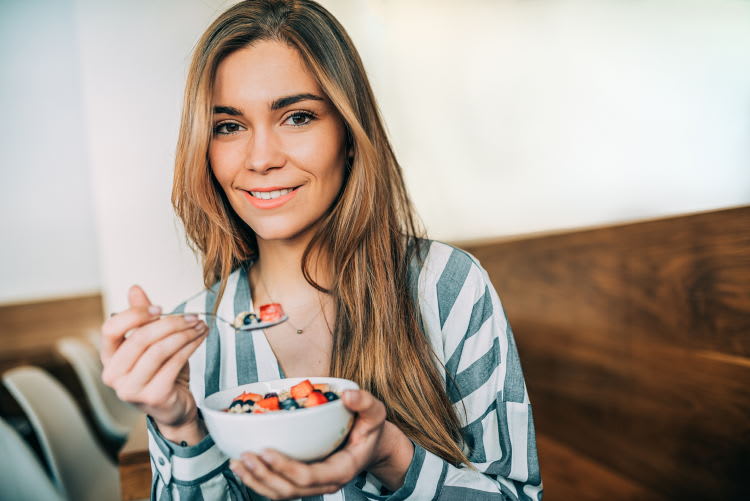 During the holiday crunch, we all get a little stressed. And when we're stressed, we eat...a lot. And it's not the good stuff, either. Generally, when people are stressed, they reach for comfort foods that are both bad for your waistline and your overall health. So, meal kits are actually more important around the holidays than during the calmer rest of the year.
Meal kits come in pre-portioned containers, so you don't end up binging on an entire pot of pasta, and you only eat what's in front of you. What's more, many meal kits are balanced for optimal nutrition, providing the right combination of carbs, proteins, vegetables, and healthy fats. So, you're eating and feeling better during this hectic time.
5. No shopping Means No schlepping!
"Shopping for ingredients, waiting in long lines at the supermarket, and trudging home with packages is my idea of fun." Said NO ONE EVER.
Since meal kit delivery services ship you everything you need to make a complete meal in refrigerated, food-safe packages, you can cross off those grueling trips to the grocery store. Whether you're turned off by crowded aisles, dreading the likelihood of longer-than-usual lines, or wincing at those freezing-cold wind sprints you make from the driveway to the door while weighed down by grocery bags, the fact that you won't have to do anything but wait for the doorbell to ring is sure to be a satisfying one.
6. Everyone Gets a Seat at the Table
Are your teenagers going through a vegan stage? Does Aunt Judy not eat gluten? Are you having your diabetic coworker for Christmas lunch? These are easy to take into account when ordering meal kits. Most meal kit delivery services today cater to specific dietary needs. Services like Home Chef and Sun Basket have specific menus catering to various eaters like diabetes-friendly, paleo, carb-conscious, gluten-free, vegetarian, and more. This way, no matter how diverse the diets, tastes, and needs of those you're breaking bread with, you'll be able to feed them safely and satisfactorily.
7. Say Goodbye to Tedious Leftovers
Turkey tastes amazing on Thanksgiving. It tastes almost as good the next day. But after about a week of heating up the same dried strips of turkey, mashed potatoes, and stuffing, your taste buds start yearning for something different.
Meal kits are proportioned so you can make exactly as much as you need. Meanwhile, every time you place an order you're choosing from a menu rich with different entrees and culinary styles. So you don't have to worry about making too much and then eating the same meal for a week straight. Meal kits will provide you with a fridge full of options that will prevent your family from groaning because it's turkey, again.
8. Spend More Time on the Important Things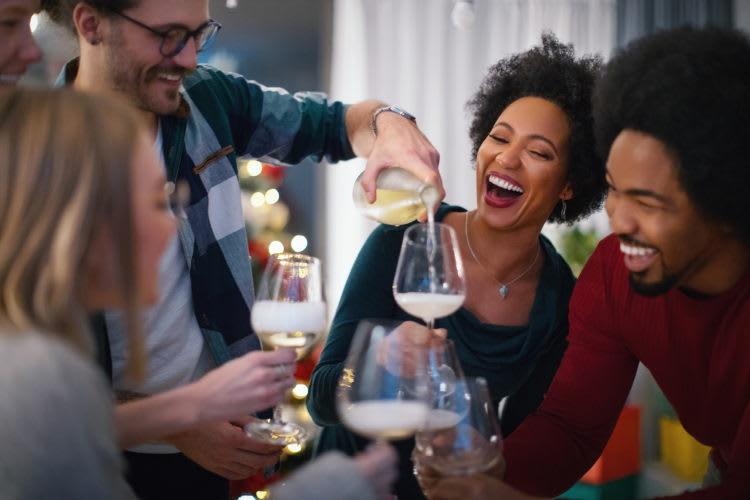 Gathering around the family table is one of the most precious and rewarding things we can do. Spending hours doing dishes? Less so.
The convenience of meal kits is no small thing when it comes to holiday time. Whether your kids are home for the holidays, you and your spouse finally have time off work, or you're entertaining out of town guests, the holidays are one of our only options to spend quality time with the people we love. Meal kit delivery minimizes the shopping and cooking, leaving you more time to focus on the important things.
9. Relieve Homesickness
It's a sad fact that many people won't be able to travel home for the holidays this year. And while it's impossible to recreate the company of your parents, grandparents, and siblings (Zoom notwithstanding), it is possible to feel a little bit closer to home with meal kit companies that specialize in homestyle meals or even offer holiday-themed packages. This may be especially important for college students, young professionals, and others who may not be ready to roast a turkey themselves. Meal delivery kits can provide an easy and accessible way to prepare their own home-cooked meals, which can make the distance from home feel a little bit shorter.
10. Develop New Habits for the New Year
Although most meal delivery services let you cancel at any time, you may just find that they can make your life easier all year round. The variety, convenience, and health benefits of meal delivery kit services may make you realize that you could be eating better long after the holiday season has passed. Whether you plan on making a New Year's resolution to lose weight, have been trying to incorporate more plant-based foods into your diet, or simply want to have more time with your family, there are many reasons trying out a meal delivery kit could help you realize goals that had nothing to do with why you ordered in the first place.
Cooking for the Holidays Can Be a Breeze!
Safety is on everyone's mind this year. And while that adds some notable challenges to the holidays, it doesn't mean we can't have meaningful celebrations. By eliminating meal planning and grocery shopping, meal delivery services let you safely avoid the crowds while still gathering around the table with your loved ones--and maybe even find time to relax before they arrive. Happy holidays!
You may also like:
The Top 10 Lists to Find the Perfect Christmas Gift in 2021
Top 10 Foods That Are So Easy To Grow at Home You'll Never Buy Them at the Store Again