That's a fun piece of trivia to share with your guests, but it's also a helpful reminder when planning your Super Bowl party.
The Super Bowl is a long event, with plenty of peaks and lulls along the way. Throwing a successful Super Bowl party requires more than ordering a pizza and flicking on the TV. Here are common mistakes and tips to avoid them.
1. Don't Assume Everyone's There for the Same Reason
The Super Bowl attracts all kinds of viewers, from die-hard football fans to those only in it for the halftime show. Die-hard football fans will want the game front and center with minimal distractions. Casual viewers may be less picky about the game itself, but will need to be entertained in other ways. Knowing who's coming and what they're coming for will help you pre-broker a peace between those who want to watch and those who want to party.
Pro tip: If you're expecting a mix of die-hards and couldn't-care-less's, consider setting up a few different areas so that the fans can focus on the game and others can socialize without being shushed.
2. Don't Get Too Fancy in the Kitchen
Super Bowl Sunday isn't the best time to flex your foodie skills. There's a reason wings are a Super Bowl staple: you can eat them from the couch without taking your eyes off the action. You can still put your own culinary stamp on things with homemade wings, hand-rolled sushi, and artisanal pizzas, just try to limit your creations to finger foods. If you want a helping hand, the top meal kit delivery services have been known to run Super Bowl specials that can leave you plenty more time to focus on the fun stuff.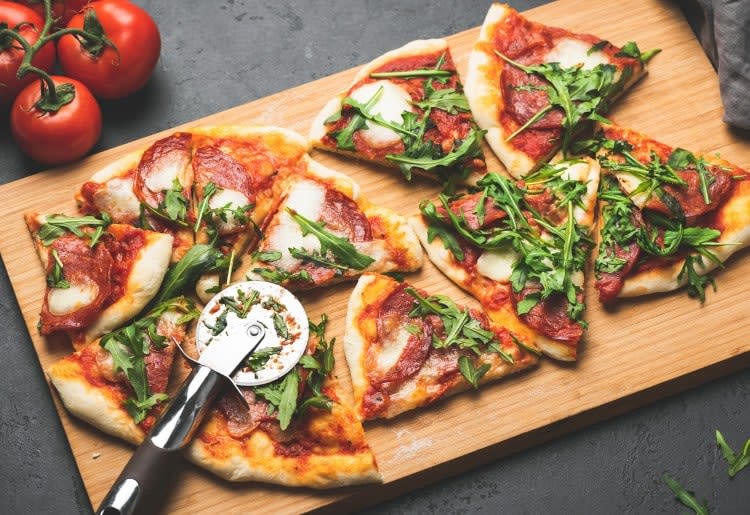 Pro tip: If a dish requires a fork, it's probably better left to a dinner party down the road.
Don't Forget About Your Vegan Friends
With the abundance of meat-, dairy-, and gluten-free products out there, there's no reason anyone should be stuck nibbling celery sticks. Ask your guests ahead of time about dietary restrictions and plan accordingly.
Pro tip: For every Super Bowl staple you serve, offer its meatless or vegan equivalent, i.e. meatless wings, gluten-free pretzels, and vegan cupcakes.
Don't Overlook the Essentials
It's fun to shop for beer and football-shaped cookies—but don't overlook the practical things. Remember, wings are messy and nobody likes warm drinks.
Pro tip: Stock up on these essentials:
Ice
Bottle openers
Plates, cups, and paper goods
Absorbent paper towels
Garbage and recycling bags
Toilet paper, hand soap, and air freshener
Don't Risk Technical Difficulties
There's no better way to spoil all your hard work than to have technical difficulties during the action. Since there'll be increased foot traffic in your living room, make sure cords are out of the way, connections are secure, and your cable/internet payments are up to date.
Pro tips:
Tie or tape down cables and cords
Replace the batteries in your remote
Make sure your cable/internet bills are paid up
Do a test run of your TV and speakers to make sure everything's running properly
Make sure every seat has a view of the TV
Don't Serve Everything at Once
While picking the right foods is a crucial part of Super Bowl Sunday, knowing when to serve them is just as important. The game is long, and you'll want to maintain a good pace that leaves nobody hungry for too long or stuffed too early.
Pro tip: Consider a gametime food schedule, such as:
Greet your guests with snacks, drinks, and cold starters
Set bowls of chips, pretzels, and M & M's around the seating area prior to the 1st quarter
Roll out the hot finger foods between 1st and 2nd quarter
Save the main spread for halftime
The break between 3rd and 4th quarter is a good time for sweets
Make sure to refill the snack bowls for the 4th quarter, when everyone's likely to be glued to their seats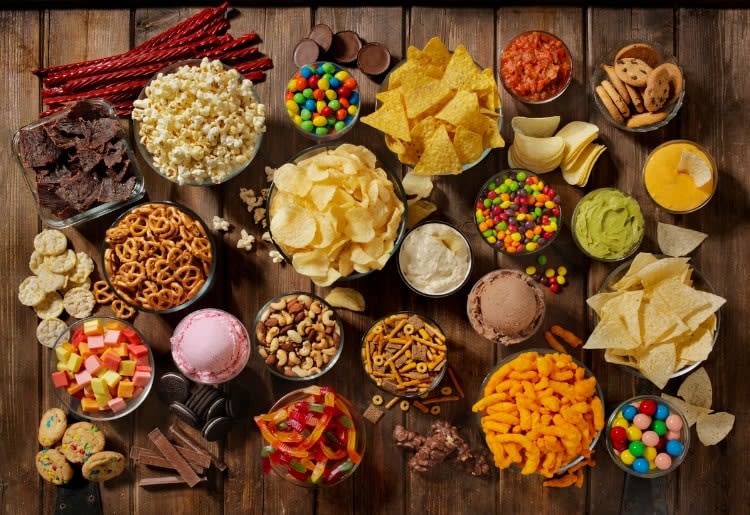 Don't Assume the Game Will Be Exciting
Let's face it: not every Super Bowl is action-packed. Sometimes there's a blowout. Other times it's a "defensive game" (AKA: boring). It's wise to have a plan for keeping the energy high even if the game's a bust.
Pro tip: Party pools with cash jackpots can keep even the most ardent anti-sports guest glued to the screen. You can also print out Superbowl-themed bingo games that will have your guests competing to spot Budweiser Clydesdale cameos, touchdowns by players with even-numbered jerseys, celeb sightings, and other gametime occurrences.
Don't Be Left out of the Conversation
Maybe you're only a casual fan, and can't debate the merits of a good rush or slant pass. No need to be silent! Here's some arcane Super Bowl trivia to drop on your guests that even hardcore fans might not know:
No sitting US president has attended a Super Bowl game
In the 1995-96 season, some internet servers blocked searches for Super Bowl XXX because it was mistaken for adult content
Though there's 60 minutes of clock-time in an NFL game, the ball's only in play for around 12 minutes
The player that scored the first ever Super Bowl touchdown was hungover
According to the National Chicken Council, more than 1.3 billion chicken wings are consumed on Super Bowl Sunday
Around 120 footballs are used during a single Super Bowl game
The Wonder Years, Family Guy, and Undercover Boss all premiered after a Super Bowl
There's More to the Super Bowl Than Football
No matter who wins or loses, a Super Bowl party should leave everyone feeling satisfied. If you're hosting your own party this year, make sure to consider all the superfans, commercial chasers, screamers, shushers, beer drinkers, double-dippers, armchair refs, casual fans, and all else who might be gathering in your living room. Throwing a Super Bowl party is a balancing act for sure, but it's more than worth the effort. Just remember to plan for all types of guests, prepare for any outcome, and most importantly, figure out how many napkins you need...and buy double. Enjoy.