1. Plant-Based Food for Health and the Planet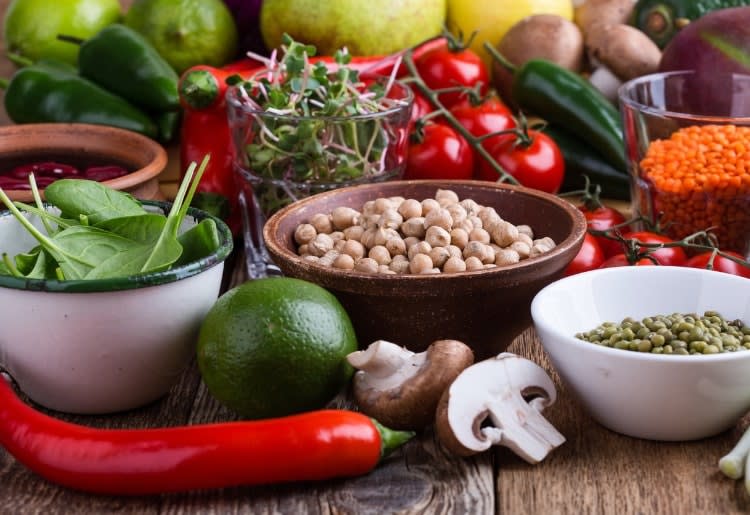 Plant-based food options are on the minds of many people as we approach 2020. Changing the way we eat is key to a sustainable future, and it means eating larger portions of plant-based diet and smaller portions of animal-based foods. We've seen the Impossible Burger gain traction at mainstream fast-food restaurants as vegans, omnivores, and flexitarians alike are interested in consuming a sustainable diet to support both human and environmental health. In 2020, be on the lookout for more lab-made meat alternatives and Southeast Asian Jackfruit too — a delicious alternative to pulled meats.
Not only are plant-based meat options gaining traction, but so are non-dairy milk alternatives. Oat milk, nut milk, and coconut milk will continue to be big items in 2020 as will plant-based ice-cream, cheese, coffee creamers, and yogurt. The possibilities are virtually endless, and the food industry is developing lots of delicious plant-based dairy options.
While plant-based alternatives are in, soy is out in 2020. As one of the top allergens, more people than ever are avoiding soy which is being replaced with grains and mung beans. Soymilk will continue to be out of favor in 2020 as oat milk becomes more popular.
Plant-based doesn't necessarily mean the rise of vegans in 2020, it just means that more people want to strike a healthier balance for themselves and for the planet as well. Watch for Meatless Monday to become even more popular in 2020 as more people consider the many health benefits of plant-based meals.
2. Locally Produced Sustainable Agriculture Is the Future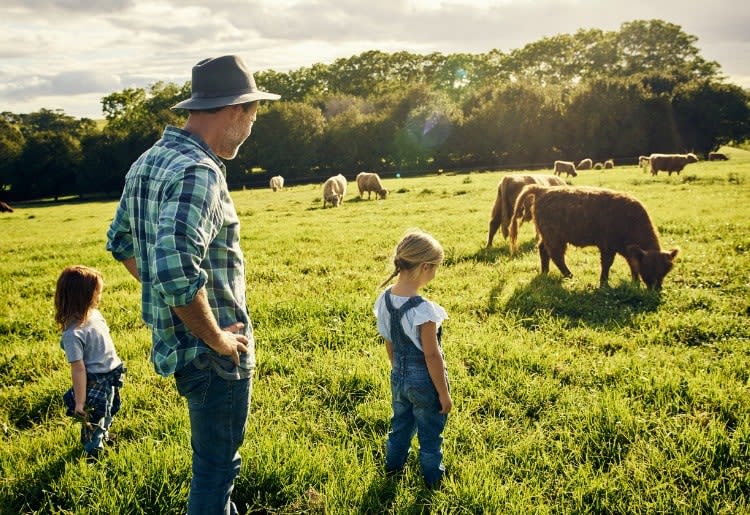 As more people become concerned about the environmental impact of growing our food, watch also for an increased interest in a more sustainable agricultural system. From small-scale regenerative producers and sustainable fishermen, to backyard chicken keepers and home gardeners, more people are learning about agriculture and taking personal responsibility for sourcing lower-impact food.
Watch for an increased interest in biodynamic food production systems that improve soil health and help fight climate change. Using fewer chemicals in food production benefits the consumer as well as the environment and interest is growing in producers using practices to reverse climate change. Even conventional agriculture is shifting to no-till farming and planting cover crops in an attempt to maintain organic matter in the soil.
Sustainable agricultural products to be on the look-out for in 2020 include biodynamic wine grown without pesticides or chemicals, grass-fed and pasture-raised animals, more consumer supported agriculture (CSAs), farmer's markets, ugly fruit, hydroponics, and zero-waste shopping.
3. Meat-Vegetable Blends Are Becoming More Popular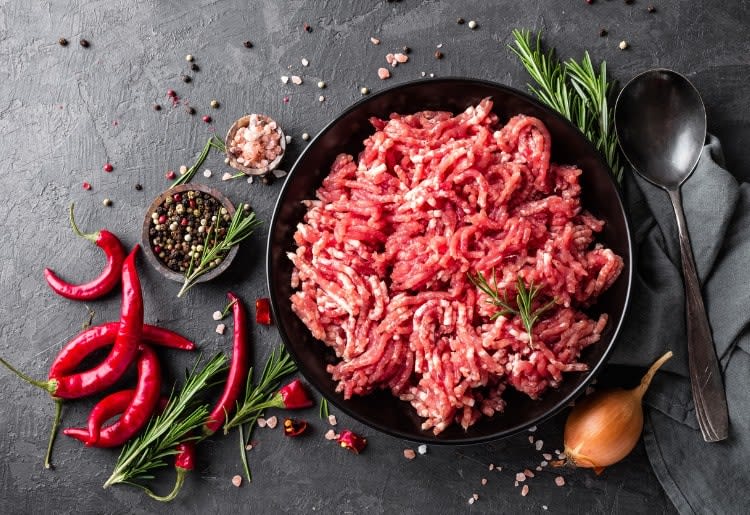 Plant-based is not the only way to reduce meat consumption: meat-vegetable blends are a food of the future as well. Blending ground meat with vegetables is an economical way to stretch higher-quality meat, and a great way to increase vegetable consumption or even sneak vegetables in on picky people. Taco meat stretched with whole beans, burgers mixed with mushrooms, and other ground meat mixed with pea proteins is becoming more mainstream as blended meat products yield a healthy yet equally delicious product, good for people and the environment.
In 2020, expect to see more ground meat mixed with beans, mushrooms, vegetables, pea proteins, and bulgur wheat for sale at the grocery store from brands like Applegate, Teton Waters Ranch, and Tyson's Raised and Rooted brand. It's not hard to blend your own ground meat, but it's even easier when you can buy pre-blended meat easily at the grocery store! Easy meal solutions are key for the busy families of 2020.
4. The Scoop on Natural Sugar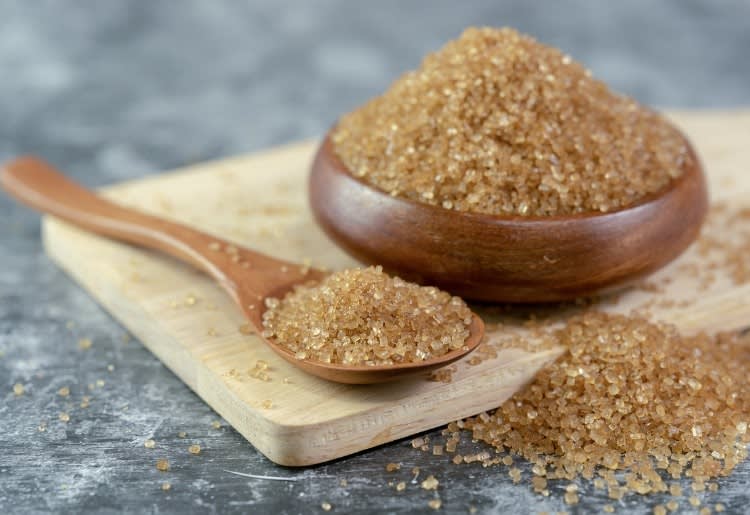 Sugar has been snuck into so many products over the years, and we're finally taking notice and seeking out healthier alternatives. Even yogurt, pasta sauce, and bread often contain added sugar, with sugar being added to over 74% of all packaged food sold at grocery stores. Given that there are more than 61 different names for sugar, it can be hard to spot. Consumers want healthier and more transparent food choices in 2020 and reducing sugar consumption will be a healthy goal on the minds of a lot of people.
Additionally, more people will start to differentiate between manufactured sugar (like high fructose corn syrup) and natural sugar (found in fruit, for instance) in 2020. Low-calorie sweeteners like stevia and monk fruit are becoming more popular as are natural sweeteners like sweet potatoes, carrots, and butternut squash. Consumers really want natural sweeteners in 2020, which is a significant trend away from the unhealthy artificial sweeteners of the past, like aspartame and the other ones that come in florescent-colored packets.
5. Nut Butters for All My Friends!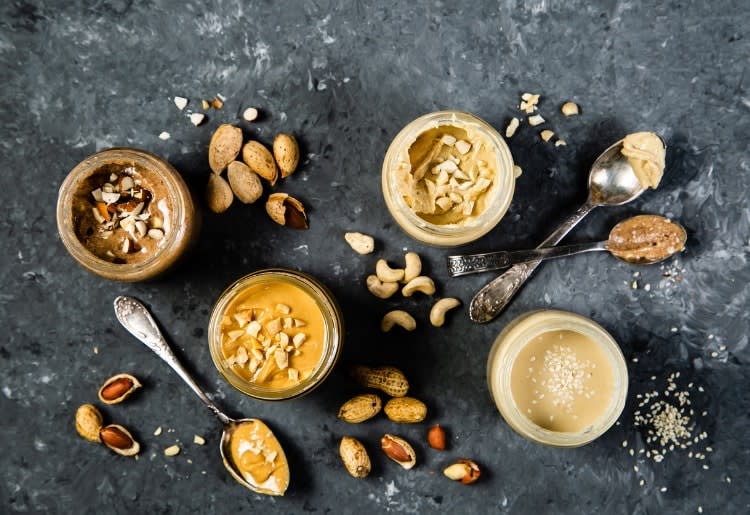 Nut butters have really taken off in recent years and will continue to be popular in 2020. More traditional nut butters like peanut, almond, and cashew will continue to be popular alongside exotic butters like macadamia nut and watermelon seed butter. Fun and delicious combinations like Cinnamon Almond Butter with Chia Seeds will continue popping up in 2020, too. Brands like NuttZo and Betsy's Best Gourmet are producing innovative nut butter blends that are permeating the market from Whole Foods to Costco and even Walmart.
Specialized diets including paleo and keto are also coming up with their own diet friendly butters and consumers increasingly want sustainable products made with responsibly sourced palm oil. More people want to feel good about their purchases while also helping to stop rainforest deforestation and animal extinction.
6. Ethnic Flavors to Look Out for - West African, Thai, Middle Eastern Flavors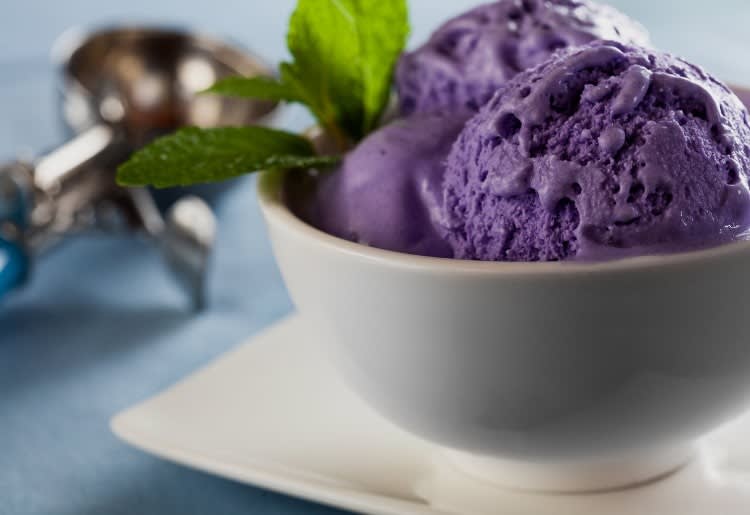 Move over bland, boring foods of the 1980s, ethnic cuisine is on the rise in 2020, particularly West African, Thai, and Middle Eastern dishes. In addition to such exotic fare, we can also look forward to cross-cultural fusion or a melding of ethnic flavors with the more traditional. Up and coming flavors for 2020 include the Middle Eastern spices of caraway, cumin, anise, and the spice mix zaatar, as well as Thai flavors of peanuts, ginger, and lemongrass. We'll also see an increase of ancient grains from West Africa like millet and teff, and superfoods moringa and tamarind as well.
One more fun, ethnic ingredient to watch out for in 2020 is the ube, or purple yam from the Philippines. Ube has a rich, sweet flavor and is traditionally found in desserts like ice cream and donuts. Adults and kids both love the natural purple color and its sweet flavor.
7. Specialty Diets Are Here to Stay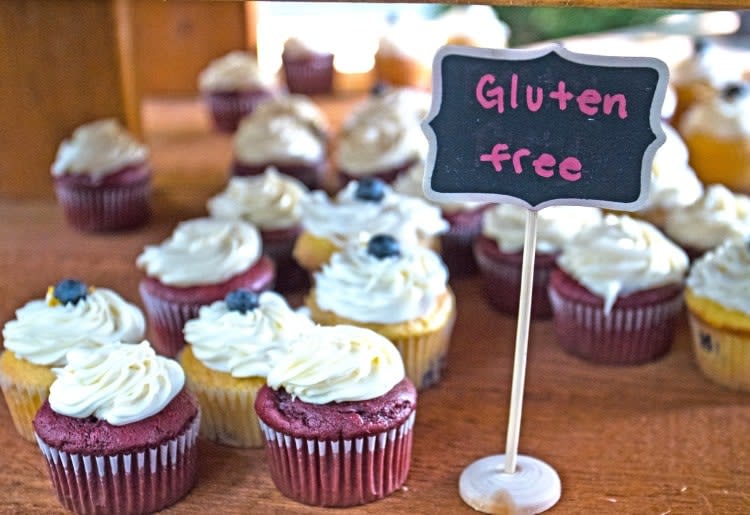 Diets that were once considered fads like gluten-free, paleo, and keto, are here to stay in 2020. More restaurants and top meal delivery services are catering to their selective customers by providing them with delicious options for most any restrictive diet. And food producers are coming out with all kinds of ingredients and pre-packaged meals to make it easier than ever to eat the way we want.
8. Beyond Cauliflower: Here Come Other Alternative Flours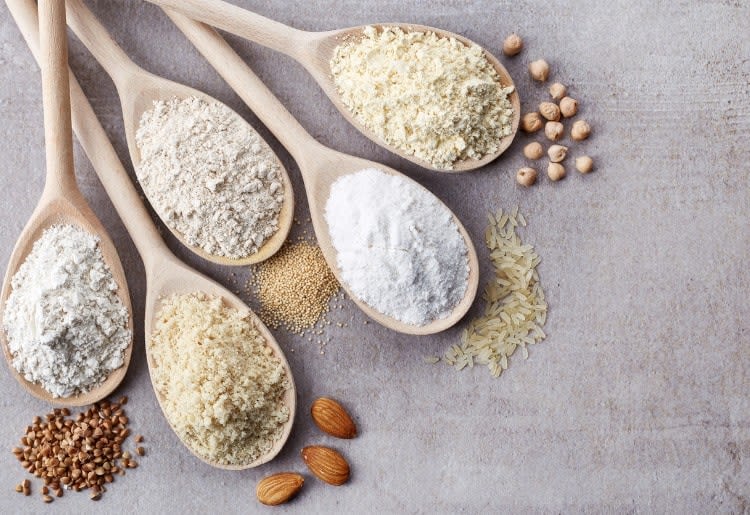 If you haven't tried a cauliflower rice or cauliflower pizza crust, you're in the minority. In 2020, watch for cauliflower to become even more popular than it already is, as a grain-free flour option found in the bulk bin area of the grocery store.
Speaking of grain-free flour options, expect an even larger selection in 2020 including chickpea flour, almond, sorghum, and even banana flour. With lots of protein and fiber, these grain-free flour options often offer more nutrition than white flour. While they can be tricky to bake with, home cooks are excited for the opportunity to create healthy meals with these exciting new flours.
And while we did say there would be a reduction in animal-based foods, that doesn't speak for those of the insect variety. Insects are full of high-quality protein, vitamins, and amino acids. As resources grow more and more problematic environmentally and harder to source, look for a rise in entomophagy, or bug eating, in 2020 and beyond.
9. Expanded Kids' Menus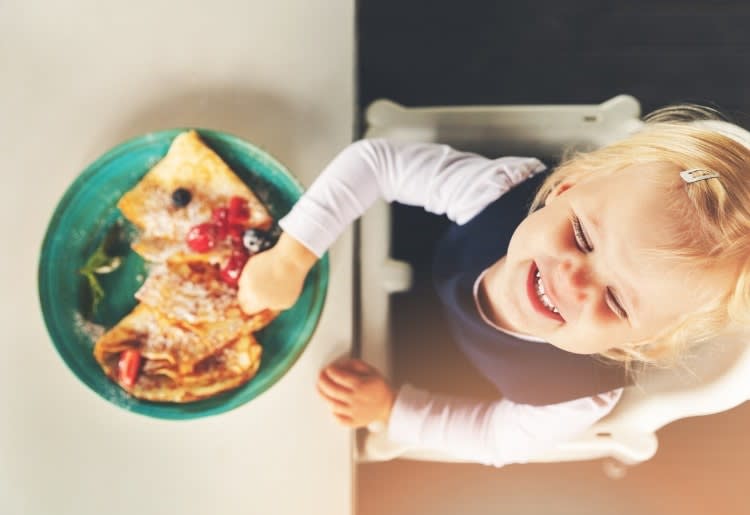 Who says kids have to eat fried mono-colored food at restaurants? One of the most exciting food trends of 2020 for parents is the sophistication of the kid's menu. More parents are raising their kids to be healthy, adventurous eaters, and their kids want options beyond chicken nuggets and French Fries. Kids' menus with sushi, ramen, salad, and kale and collard green pesto are becoming more popular and will continue to develop in 2020 with a focus on whole grains and even ethnic food options.
10. Refrigerated Healthy Snacks Becoming More Available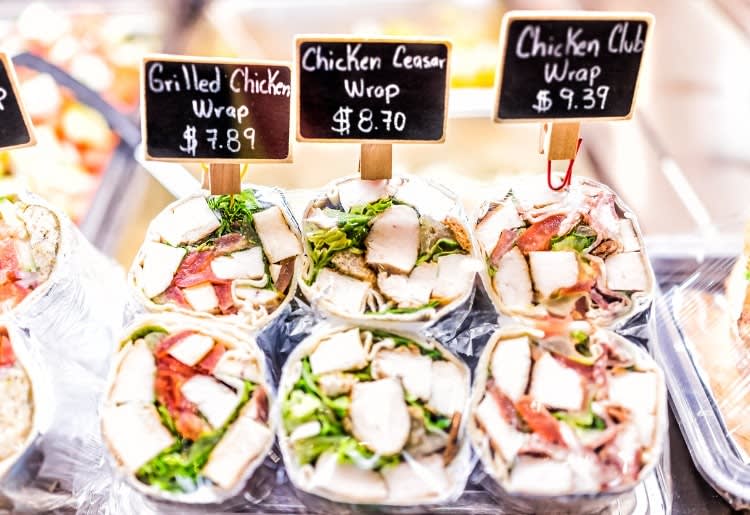 In 2020 and beyond, we want convenience without sacrificing taste, quality, and health. It is so much easier to find healthy snacks than it used to be, and nowhere is this more obvious than convenience store shopping centers which are popping up all over the place. Eating healthy is doable now for busy people.
Quick, single serve on-the-go food will be hugely popular in 2020 as more food markets with refrigerated options open, especially at gas stations. Think fresh fruit, fermented vegetables, hard-boiled eggs, expanded single-serve dairy options, and even grab-and-go charcuterie. It will be even easier than ever to grab healthy snacks in 2020 without sacrificing quality or taste!
You also might like: