Plenty of restaurants and top meal delivery services touch up their menus to include lent-friendly meat-free fish and dairy recipes for those fridays leading up to Easter. Vegetarian and fish meals don't have to be a bummer though, and they can be kid-friendly, picky-eater-friendly, and easy to make, too.
Whether you're giving up meat on Fridays, cigarettes, soda, or alcohol, or pledging to watch less TV, these great meat-free recipes can fill you up and maybe inspire some healthy, local or sustainable eating habits that extend long past lent.
1. Fettuccine Alfredo (With Your Favorite Vegetable)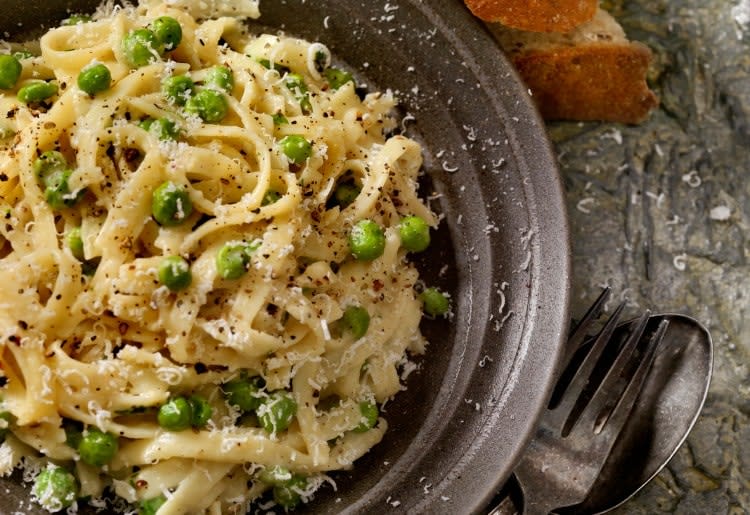 This rich and delicious dish won't take away the luxury of a good steak–it will get rave reviews from your family every time. Mix up some butter, cream, salt and pepper, romano and parmesan cheese and throw in another protein, such as shrimp, muscles, or even canned salmon. Add mushrooms or asparagus and you've got a restaurant quality wholesome meal that the whole family will love. Eat it fresh, because alfredo sauce is best served warm.
2. Salmon Croquettes (With Rice, Pasta or Potatoes)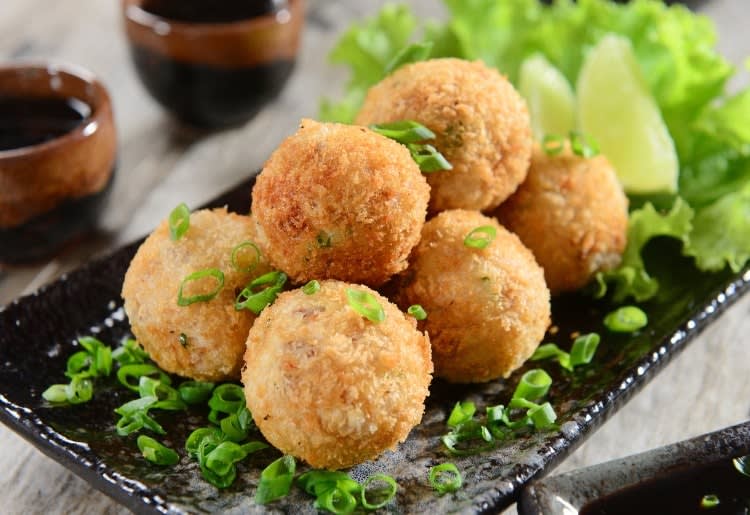 This easy-peasy no-sweat recipe doesn't require stopping at the store for any special ingredients. Take canned salmon, breadcrumbs, eggs and your favorite spices. That's it. Roll into balls, and fry or bake. This is a great side or main, and can join up with a mayo-garlic or teriyaki sauce or even a burger bun and lettuce for a tasty supper.
3. Homemade Pizza Bar
Pull together a simple no-rise pizza dough recipe, or pick up a premade dough from the fridge or freezer section in your favorite grocery store. Set up a line of veggie and topping options, get the rolling pin ready, and let everyone make their own personal pizza. Smiley face sweet pepper and mushroom pizza? Pineapple or soy pepperoni? The options are endless.
4. Zoodles (With Sauce or Cheese)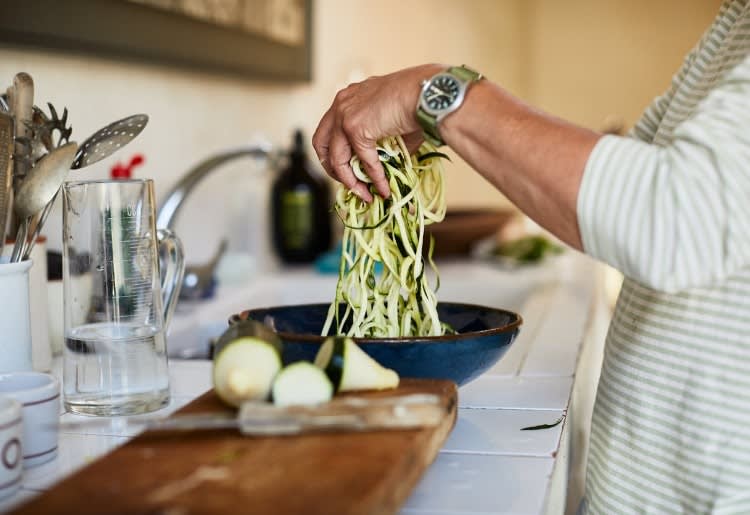 What are Zoodles, you ask? It's a low carb spaghetti alternative made from spiralized zucchini. Yes. You make it, meaning it's a great unprocessed pasta substitute that's gluten free, nutritious, and completely free of preservatives and sugar. You can buy an electric or handheld spiralizer (also called a julienne peeler), add any pasta sauce or melted cheese, and voila. Spaghetti! Use other veggies too, such as carrots, broccoli stems, cooked pumpkin, or beets. Plus, who can resist saying zoodles?
5. Burrito Bowl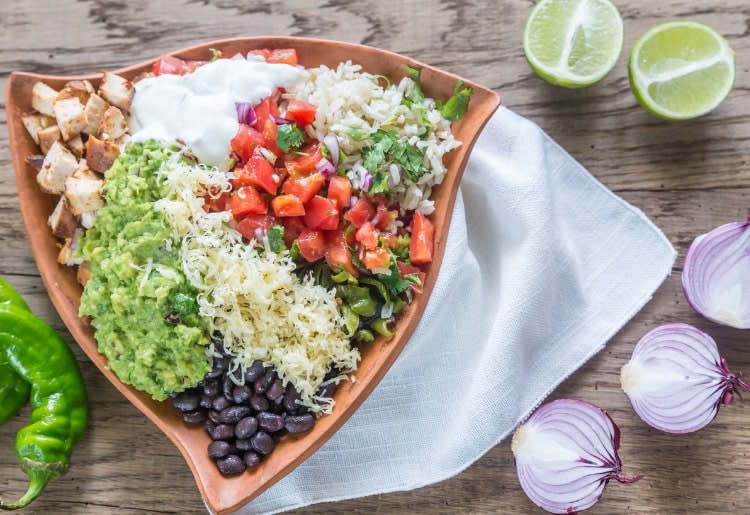 With fresh vegetables and a creamy chipotle mayo sauce, who needs a Mexican restaurant? This completely customizable recipe gives you a lot of flexibility to pull out whatever's in the fridge, add some rice, beans and corn, and mix it over a tortilla or with some corn chips. Add some sour cream, avocado and sprinkle some lemon or lime juice for the perfect extra taste. You can even add fish for a fish taco feel, or wrap it up and make burritos for everyone.
6. Skillet Fried Potatoes (With a Sunny Side Eggs)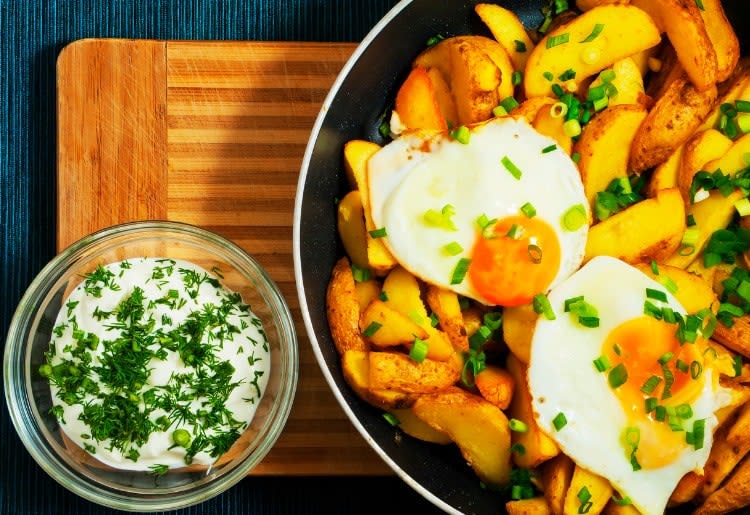 This recipe basically explains itself! Simply cube potatoes (or any root veggie you like, plus onions or green if you want), spice them, add a little oil to a pan and go. Once the potatoes are fork-soft, add some eggs on top and cook covered until the whites are solid and the yokes are however you like them. Enjoy with ketchup, salsa, or on its own.
7. Spinach (and Seafood) Quesadillas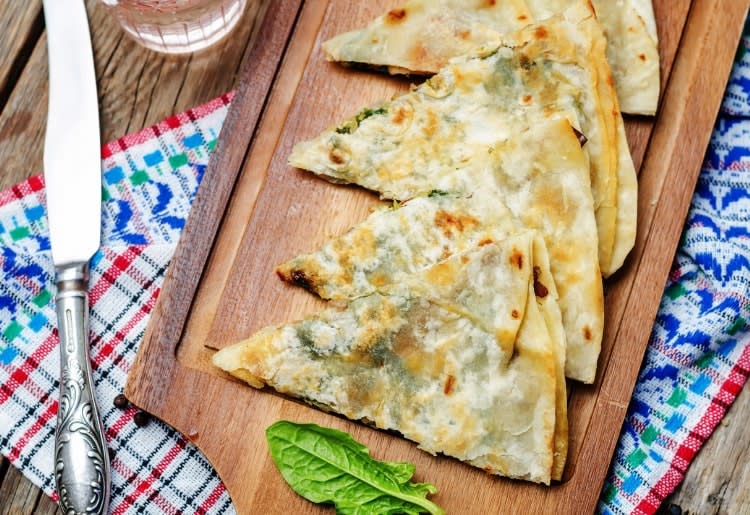 It's true, you don't need to stick with spinach for these. But a pack of soft-shell tacos or wraps, add in some spinach, cheese, and your favorite seafood. We like crab, lobster, muscles or canned tuna. Once you've folded the tortilla over and stuck it in the pan, you're basically ready to sit down to eat. Add some garlic powder, cumin and lemon juice in with the cheese for some extra flavor, and don't forget to dip yours into sour cream.
8. Broccoli or Cauliflower Cheese Soup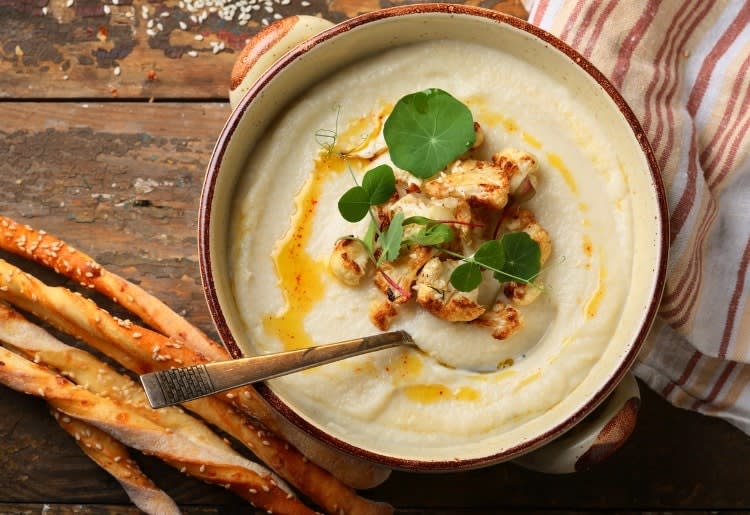 Combine some water, broccoli and the white parts of a leek with cheddar cheese, milk and a bit of garlic. Boil. That is absolutely it. If you're not sure soup will cut it with your heavy-eating family members, slice up some toast, add some garlic powder and butter, and enjoy garlic croutons with your hearty soup. Don't forget to puree the soup once it's cooked.
9. Fish and Chips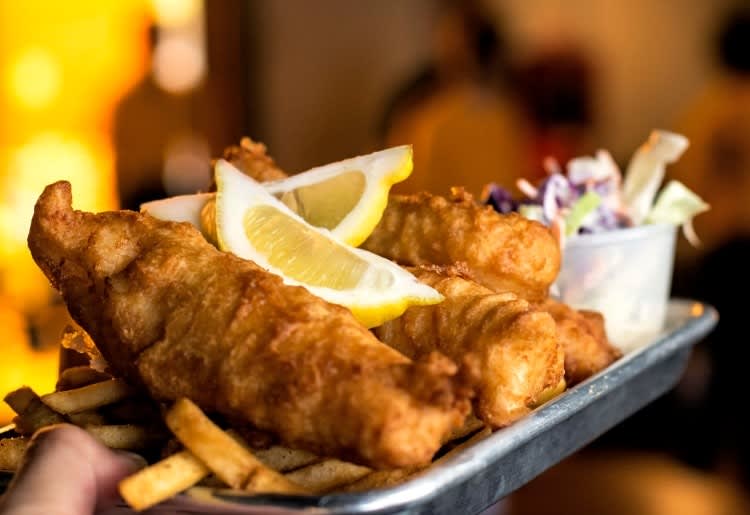 Fish and chips is typically made with cod, but any flaky white fish will do. You can whip up a beer batter, but the easy (and probably healthier) way to do it is to buy panko breadcrumbs. Coat the fish in egg and breadcrumbs and bake or fry. Fries can also be bought or baked from scratch if you have the time--home fries trump all else. Top with a mix of mayo and pickles for a homemade tartar sauce. Add salt and vinegar if you're looking for an authentic feel.
10. Vegetable Stir-Fry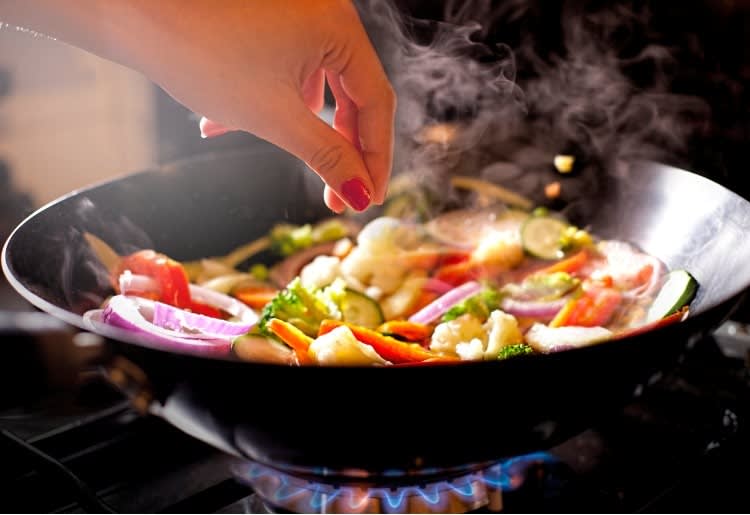 No matter what you do to this one, it's hard to go wrong. Break out the soy sauce and your wok or basic pan, and throw in the veggies from your fridge. Serve with pasta, rice or bean noodles, quinoa or rice, and add tofu, egg, seitan, or whatever seafood you like. Slice up carrots, bell peppers, bean sprouts, broccoli or eggplant. Really, whatever you like can go into this dish for a yummy, healthy meal. The best part? You can use those peppers (or carrots) that were getting a little too soft–save them in the freezer for stir-fry night.
Spring, and Easter, is Around the Corner
Nothing brings family together like delicious food, and there's nothing more in the spirit of lent than reconnecting to the things that matter most. If you're looking for a modern spin, make the food together and stay off social media during family time. Turn off the TV and whip up a new recipe with your own family flavor thrown in. Staying meat-free for 40 days doesn't have to be a burden, but it can help you focus on slowing down, cutting back on extras, and living a clean wholesome life.